Guide To Work Order Management (2021 Updated) | FieldInsight
What is work order management and why do you need it?
As a commercial HVAC company, work order software is all about processing and managing work orders through an automated system with the goal in mind to save time and money.
With job management software and a CMMS service, you can create more productivity in your workflow and put your best work boot forward. With a great work order management you will be able to:
Schedule preventive maintenance with ease
Control inventory management
Boost efficiency and productivity
Meet all your warranty standards and safety compliances
Remove the need for a paper based system
Work in real time with both the office and the field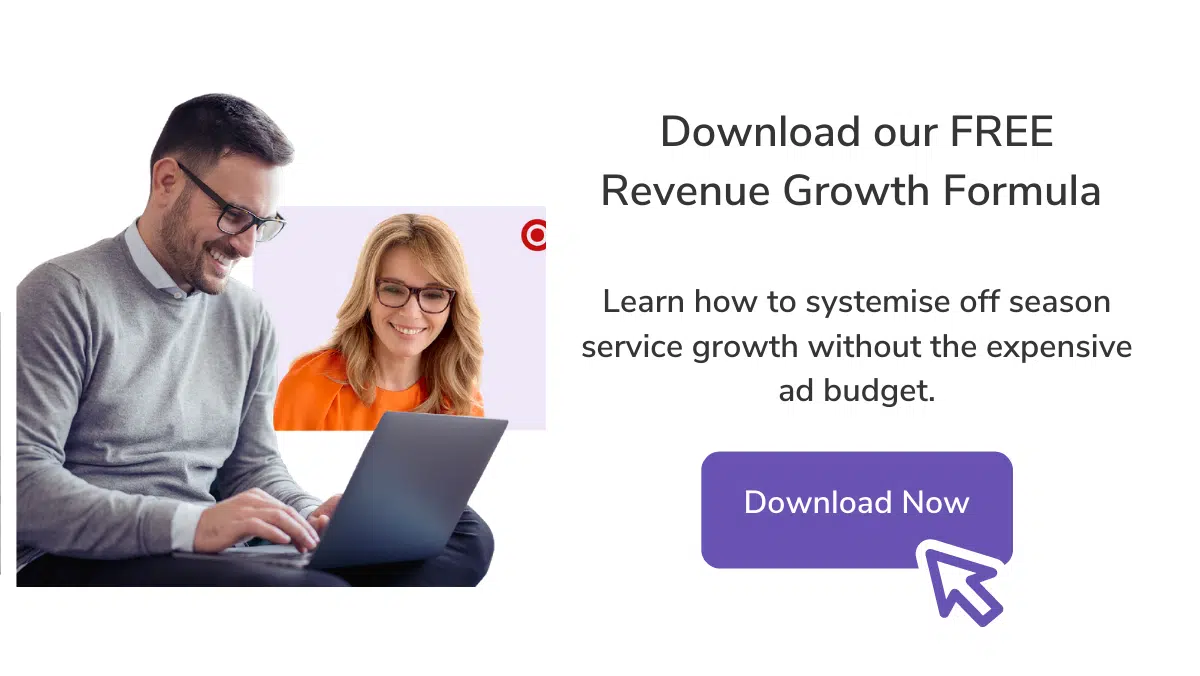 What is Work Order Management?
Work order management is all about simplifying the process of work requests through CMMS software and automation to make your life easier. A work order will typically contain all the details about any upcoming jobs and all the checklists that need to be signed off on.
With a field service management software you can speed up the process of making your customer request into a work order and complete your preventive maintenance work in record time. Work order management is one of several Standard Operations going on in your business. These may be documented into SOPs or Playbooks, and they allow your business to run smoothly. With the right field service automation, work order management can improve your consistency and CRM (Customer Relationship Management).
10 Ways To Organise Your Work Order Management System
When implementing a work order into your business, there are several ways you can organise your workflow. With a great field management system, you can centralise your data and streamline your workflow. Check out the 10 best ways to organise your work order management system below:
1. Organise by asset and work order type
When you have an asset management system in place, you will find it easier to organise by asset type and work order type. Organising by asset and work order type will allow your information to be more visible and easier to allocate to each technician based on skill type and type of asset.
When you have the same consistent process for each job, you can choose the type of information you want to gather. You will be able to see all upcoming install and servicing work as per their work orders.
2.  View by status
Having a visible system where you can see status updates and processes at a glance is a powerful tool to have. When you can organise your work orders by status, you can keep on top of your jobs that have been approved and chase up any jobs that have become stale.
When you organise your work orders by status, you can also avoid delays where jobs might be forgotten about because they have been stuck in a pending status for too long. When you have real time updates in your system, you create more control over your work and reduce the chance of delays or errors. It is also important in this step to address any missed safety precautions, payments measures or asset related concerns that need to be considered.
3. Don't be shy to scheduling tools
Scheduling your jobs and organising your work orders can be painful when you don't have the right tools. With a preventive maintenance scheduling system, this makes your scheduling of work orders a lot simpler. This can be a big time saver when creating, updating and sending work orders and ensuring all your jobs have been penciled in at the right times. When you have a scheduling tool that allows you to organise from your mobile device, you create a work order management system that flows considerably smoother.
4. Prioritise your work orders by job type
Efficiency is key in keeping your HVAC business successful and when you organise by job type, you create an effective system for your team. When looking to create this consistency in your business, you can prioritise work order management by job type to gain full visibility over your workflow. When you use this method, you allow your jobs to be seen immediately by your scheduler and allow them to be easily applied to the right technicians. This is a simple but effective way to organise your work orders and ensure you are keeping your priorities straight.
For the benefits of a planned maintenance system, visit HVAC Planned Maintenance for more details.
5. Ensure your information is easily accessible
Work orders can be notoriously hard to organise when you can't find the information you need without a dive into the filing cabinet or a thorough search through your PC's hard drive. Ideally you want your work order management software to be a live hub of data and information that your team can access from their mobile device in the office or in the field.
When you can create this information central in your business, you can log asset type, servicing history, warranty details, supplier invoices, purchase orders, quotes and customer details.
6. Keep a steady stream of communication
Communication is vital in any field service operation and the same rule applies here for work order management. There is no better way to make sure that your customers are satisfied then by keeping a steady stream of communication where you can send completed quotes, invoices, test reports and advise them of any changes.
With excellent CRM management in your business as a part of your work order management software, you can understand the needs of your customers and ensure you have a transparent company.
7. The importance of inventory management
With a killer inventory management organisation in your business, you can make sure you have the right parts and tools on hand to complete your work orders on time. One of the downfalls of having an unorganised inventory system is the unreliable information you are forced to deal with. When you promise through your work order to have a new part for your customer's AC unit by next week, only to realise you actually have no stock left, you will leave your customers disappointed and look unprofessional as a business.
When you have a great inventory management system in place, you can identify simple trends in asset type and work orders and predict any requests for parts before they become time sensitive. When you process a work order through your management software, you will be alerted to any stock that is low before you are able to send off your work order.
8. No such thing as too much information
When you are running your HVAC company, you need to ensure you have all the information you need on hand. It can be embarrassing if you have to ring up a customer each time you need more information or be constantly contacting your suppliers for part numbers. When you have an organised information collection system in place, you create a consistent workflow for your work orders.
In your work order management you want to collate as much information as possible to be able to accurately measure your quotes and work orders. You will find your data easier to track throughout a work order's life cycle if you have all the information on hand. Having this access to your information also allows you space in your business to expand and adapt your goals.
9. Use your KPIs
When looking to manage work orders, addressing your asset KPIs can be an efficient way to stay on track. When you have the right information in your database, you can track the trends and opportunities and adapt your KPIs as such. KPIs can be a great insight into where your company is succeeding and where there is room for improvement in your work orders.
10. Budget with your orders
Organising through your budgeting can track labour, hours, material costs, invoices, quotes and purchase orders to collate a work order system that accurately reflects your profit and loss. When you have a work order that has been processed, you can monitor where you might have gone over or under budget and this allows your business room for improvement.
For more on accounting in your HVAC company, read the 7 Best Accounting Practices.
Benefits Of Work Order Management Using Field Service Software
When you use a field service software, your work order management goes from tracking your systems to saving you massive headaches each time you turn on your computer. Without a great management system, the rate of failure and setbacks dramatically increases.
With a work order system in place, your workflow is simplified and the space for human error is removed. Your business will be benefited in gaining a detailed workflow that gives you better visibility over your job and asset requirements. With a well organised system, your business will have the advantage of working as a well oiled machine, bringing together all the moving parts.
When you have a great scheduled maintenance or preventive maintenance program, because you have an organised work order management, you decrease the chances of equipment downtime and bad CRM. With a field service software, you create a system in your business that is a hub of centralised information, giving your team the power to save time and money (Whether in the field or the office).
Checklists can be easily added to jobs, data and photos can be collected from site and with a quick check, inventory management can be monitored. Field service software and work order management complement each other to create the tools you need for success.
Now all that is left for you to do is  find a great field service software to complement your business and bring your work order management to life.
Work Order Management Software & FieldInsight
With FieldInsight, your business gets the right foot in the door that it needs to step into the digital age and automate your workflow. With mobile work order management in FieldInsight's CMMS software you can save time and make sure you meet all your preventive and HVAC needs.
FieldInsight is an automated solution to your unorganised workflow that will turn your work order management into an easily accessible system to ensure you succeed all your priorities.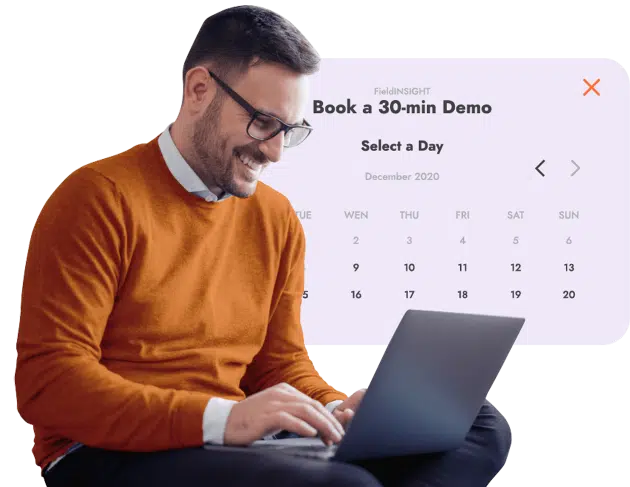 Contact us or book a free demo today to see how FieldInsight can help you manage work orders in your business.
What You Should Do Now
Book a Demo. You'll be in touch with an automation expert who has worked in this space for over 5 years, and knows the optimal workflow to address your needs.
If you'd like access to free articles about managing HVAC workflows, go to our blog.
If you know someone who'd enjoy reading this page, share it with them via email, Linkedin, Twitter, or Facebook.