HVAC Invoice Software
Blend job management with HVAC invoicing using our integrated platform. Boost invoicing accuracy and reduce payroll costs. Benefit from detailed invoice integration with accounting, automatic job data insertion, and customizable invoice templates for any job.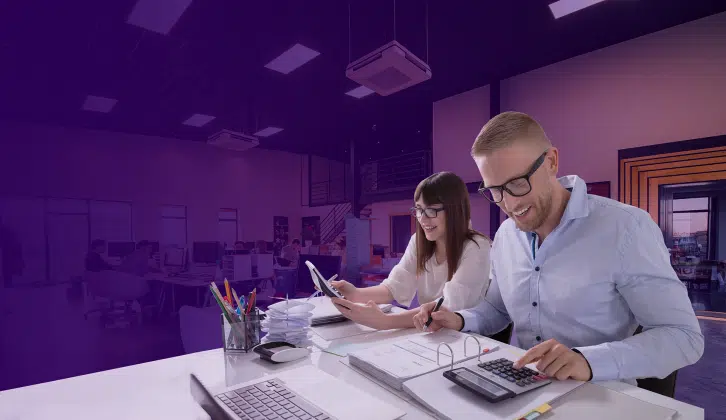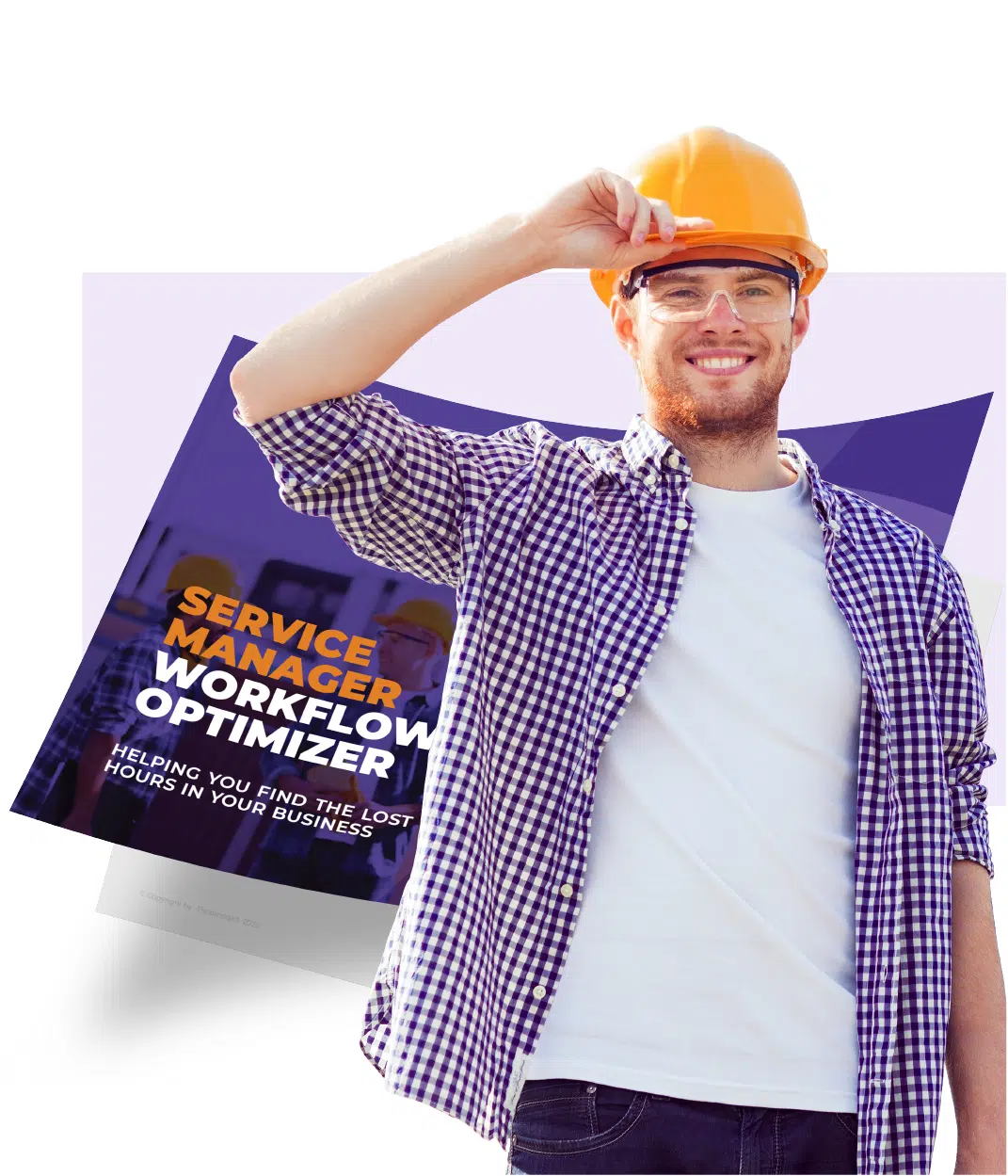 Secrets to Growth HVAC Business Operations
Get a free copy of our Service Manager Workflow Optimizer that you can implement in your business today!
Systemise key workflows to save hours of admin across the Field & Office – Download the Service Manager Workflow Optimizer here.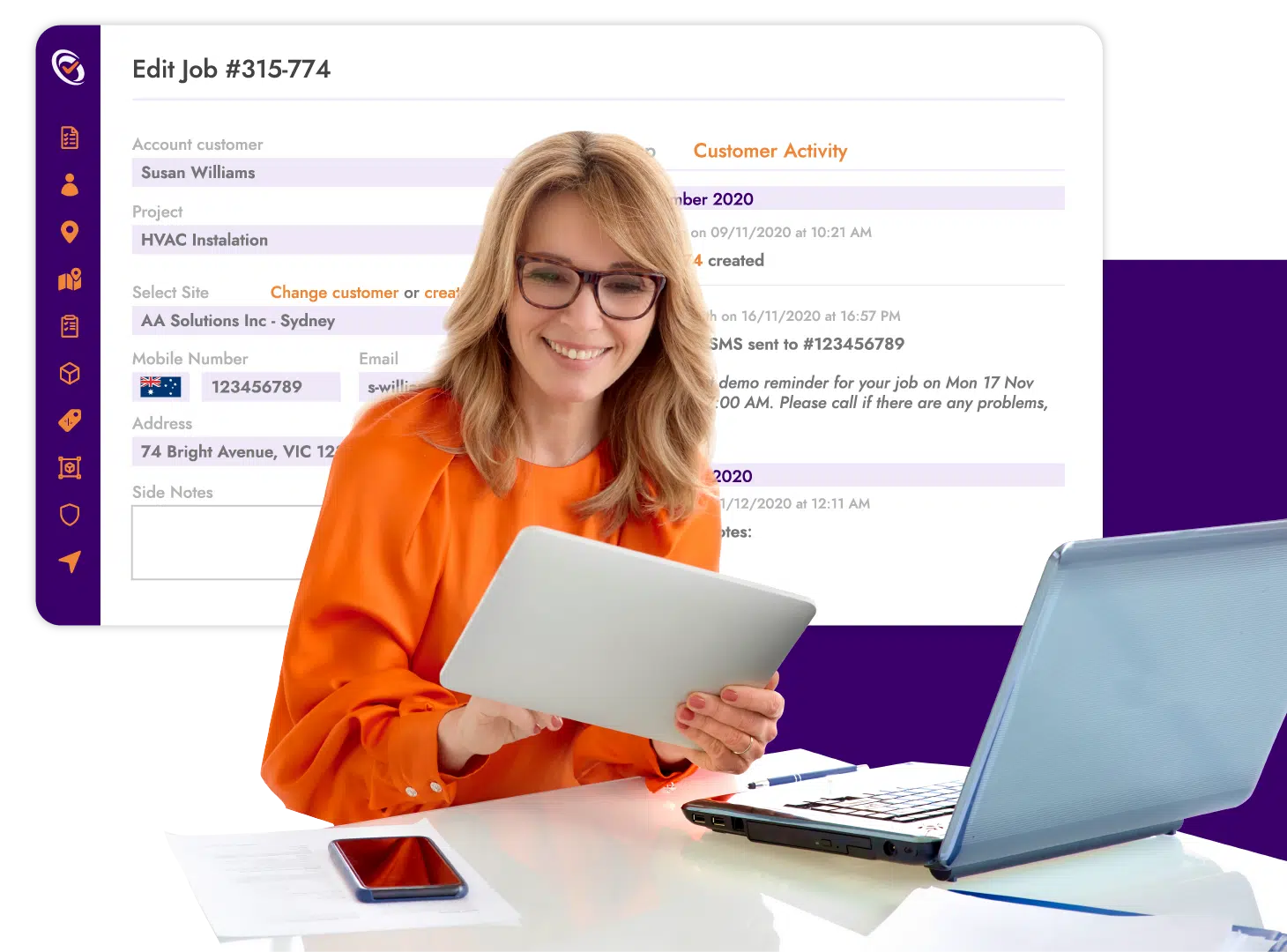 Frustrated with inflexible Invoice templates?
HVAC invoicing and billing software can be a great way to systemise a business, but when you have software that is old or inflexible, you can be wasting more time than you are saving when trying to get information from one system across to Accounting.
Customise the invoices with any job data
Add styling to Invoices
Add Job and Asset Information to Invoices
Add payment links and attached asset or service reports to invoices.
Is your chart of accounts aligned?
If you are not managing your revenue and cost lines correctly you could be welcoming chaos into your business; resulting in finding out too late you are over budget. With HVAC software for accounting you can automatically have your job items sync to the right accounts so you can keep an eye on the bottom line and avoid cost black holes.
Auto aligns items to the accounting products chart of accounts
Auto create customer records in chart of accounts
Send reference data to accounting system for easy reconicilation.
Manage Bills against PO's.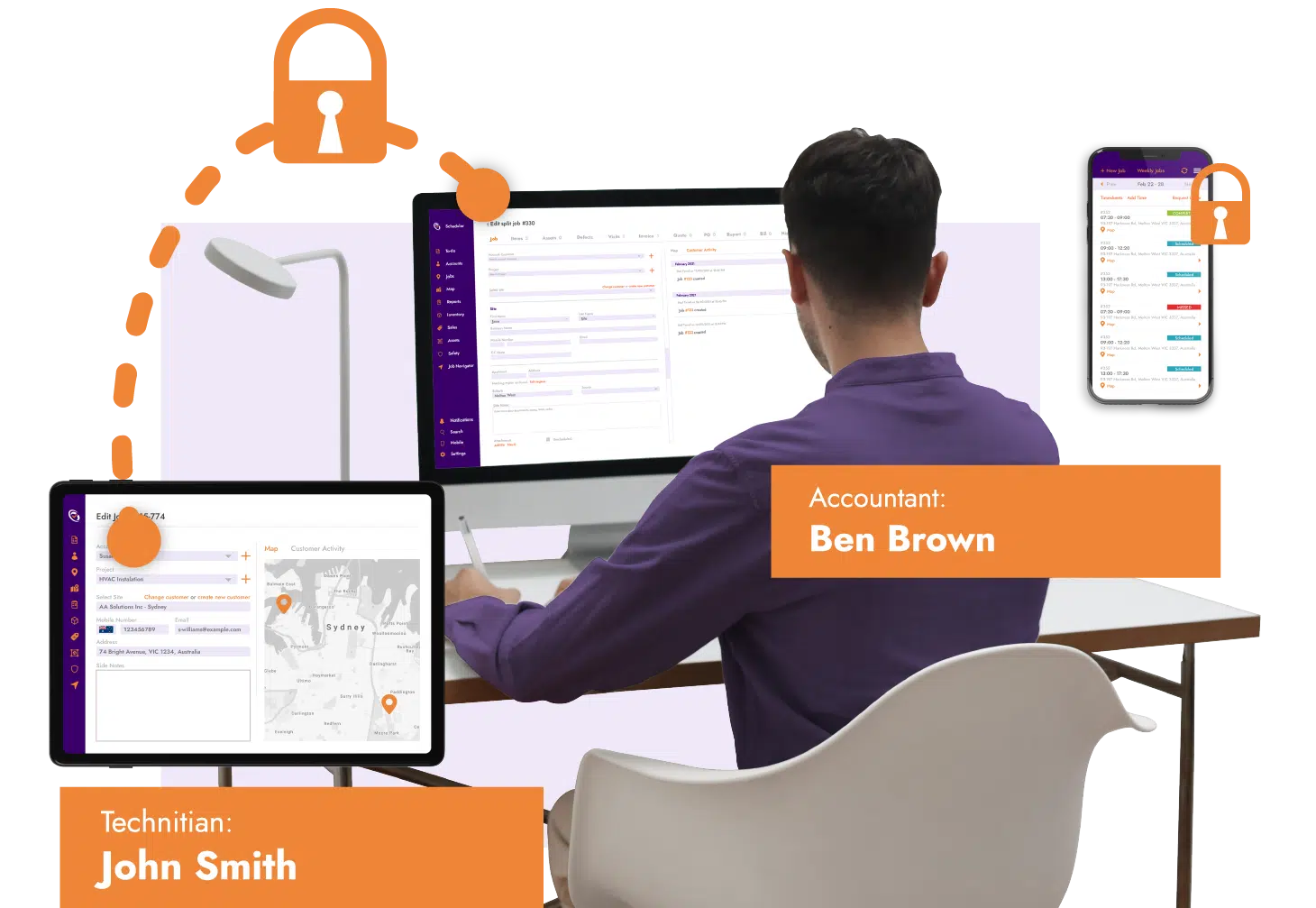 Tired of manual reconciliation of supplier invoices?
Paying suppliers is never fun and excess data entry can make this job even more painful than it needs to be. With an automatic field software solution, you can take supplier invoices straight from Xero without the frustration of typing it all out.
Create Supplier lists to import straight from Xero
Turn on Auto Import
Match Purchase Orders to Supplier Invoices/Bills
Contact FieldInsight Today
Looking for easy to use field service software for HVAC companies? With FieldInsight you get a flexible HVAC software solution that can optimise your business – save you time and money where it counts. FieldInsight can adapt to work side-by-side with accounting software like Xero, Quickbooks, ReckonOne, MYOB Account Right Live to make life a lot easier.
FieldInsight incorporates the 5 primary automations within the one user friendly HVAC software program to reduce the need of jumping from app to app. Book a Demo today and see what a field service software could be doing for your business.
Want to see FieldInsight in Action for your Business?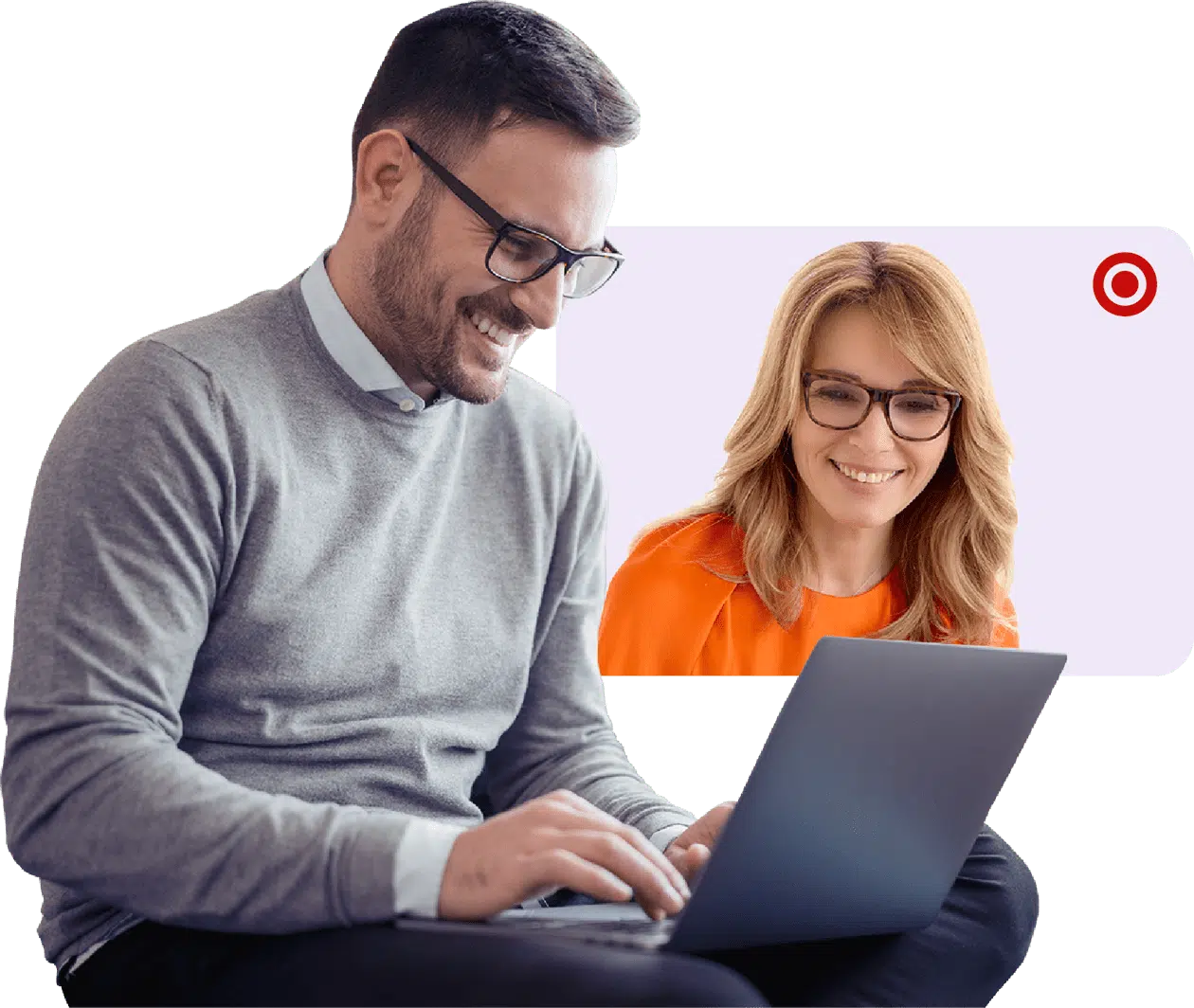 No Sales, just us listening and understanding your goals then show you exactly how you can achieve them using FieldInsight.
You'll be working with a product and automation expert who has worked in this space for over 5 years, and knows the optimal workflow to address your needs.
Book a 15-minute Call today to see FieldInsight in Action.