Asset Management Software
Get better visibility of your Customer's Assets that you test or service with #1 Asset Management Software Australia. Ready to Chat? Speak with one of our Product Experts, they will work to understand your goals and show you how FieldInsight can help achieve an optimised job workflow.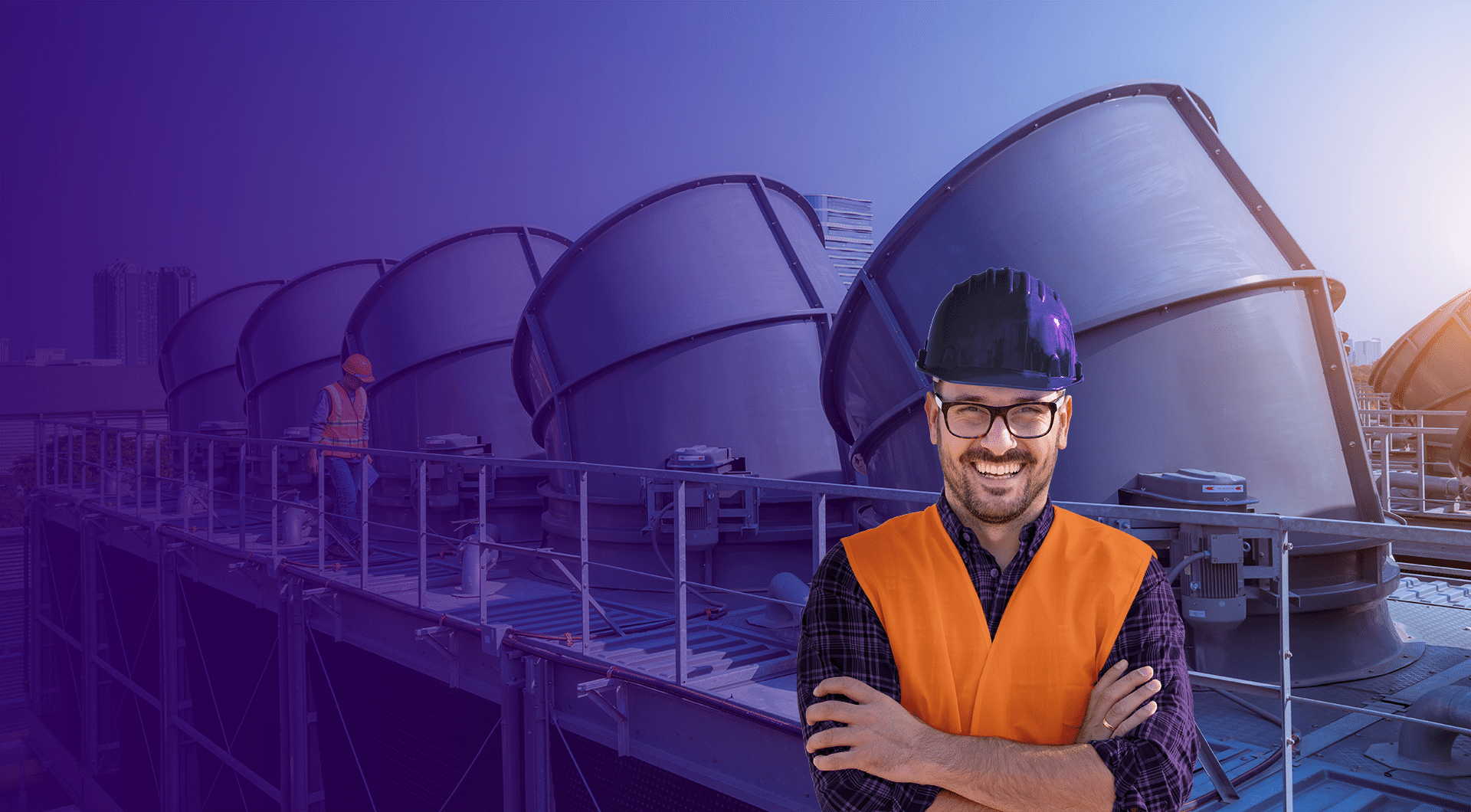 Quickly Systemise Maintenance Checklists
Use our Free HVAC Preventive Maintenance checklist to get you started on systemising this key workflow starting today!  Save hours of admin across the Field and Office.
Download the Free Preventive Maintenance Checklist here!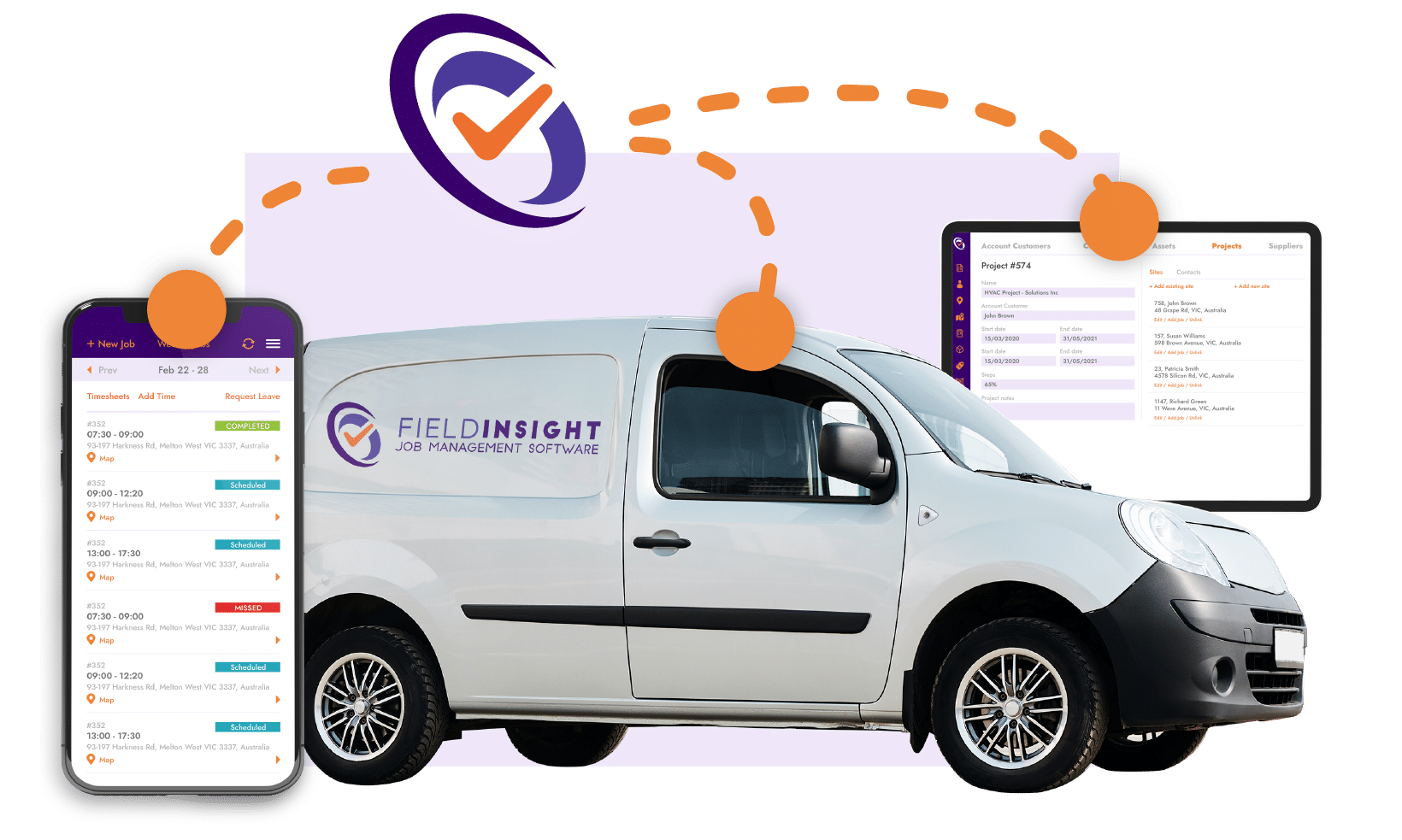 Are you tired of not being able to find part numbers while on site?
Have you arrived to a site only to realise you have left behind the serial or part number? Driving back and forth from office to site consumes large portions of the day and waste everyone's time. Wasting time looking for the right information to order a part looks unprofessional and risks a client not calling you back for a follow-up.
With our asset management software, all your part numbers, serial numbers job instructions are in the one place. By having a database with all the assets on hand you can quickly order parts for any asset on a customer site.
Having visibility to all asset information in one place will give your client confidence in handling their assets.
If there are multiple assets on a customer site, with a glance in FieldInsight, be able to see the full asset history including Service visits, testing and defect management.
Not only will you look more professional, you will save time with FieldInsight's asset management software.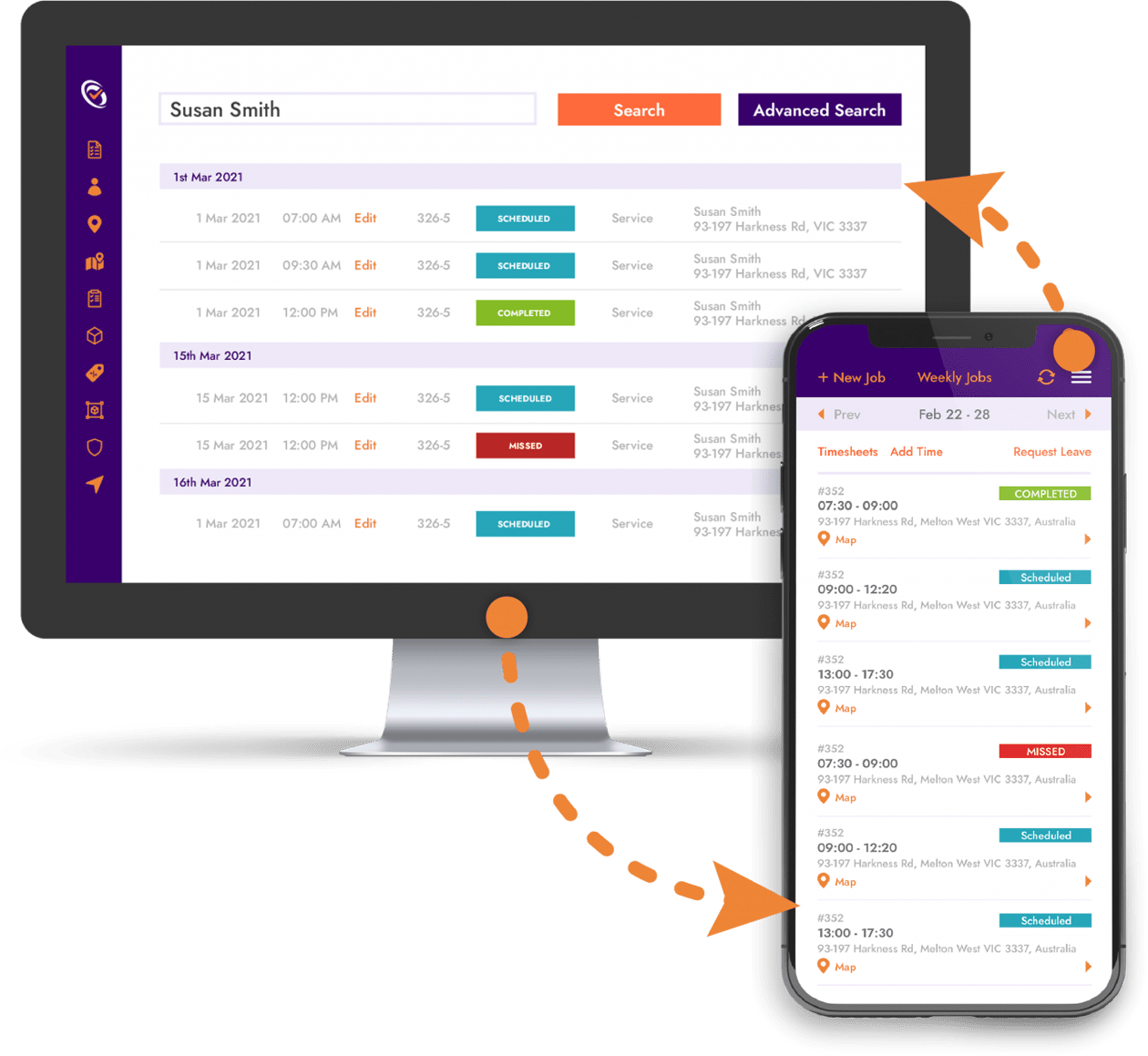 Looking for consistency both in the office and out in the field?
Are you sick of chasing up technicians to get paperwork back to the office or losing paperwork out in the field? This is a huge waste of time and reflects badly on your whole team.
With our asset management software, you have the ability to see all the asset information in the field straight from the office. There is no driving back to the office to find paperwork or calling up technicians to get that form they completed. The office will have immediate visibility over completed work. This creates a consistent and fast reaction time across your team.
A technician out in the field can easily access asset test information from their mobile app, laptop or tablet with the FieldInsight user interface.
Your office has immediate visibility over completed work done in the field to send it off the customers with a quick reaction time.
You will have a better overview for each of your assets on a customer site. At a glance you can see all the asset information in the one place. This means easier asset tracking for your team.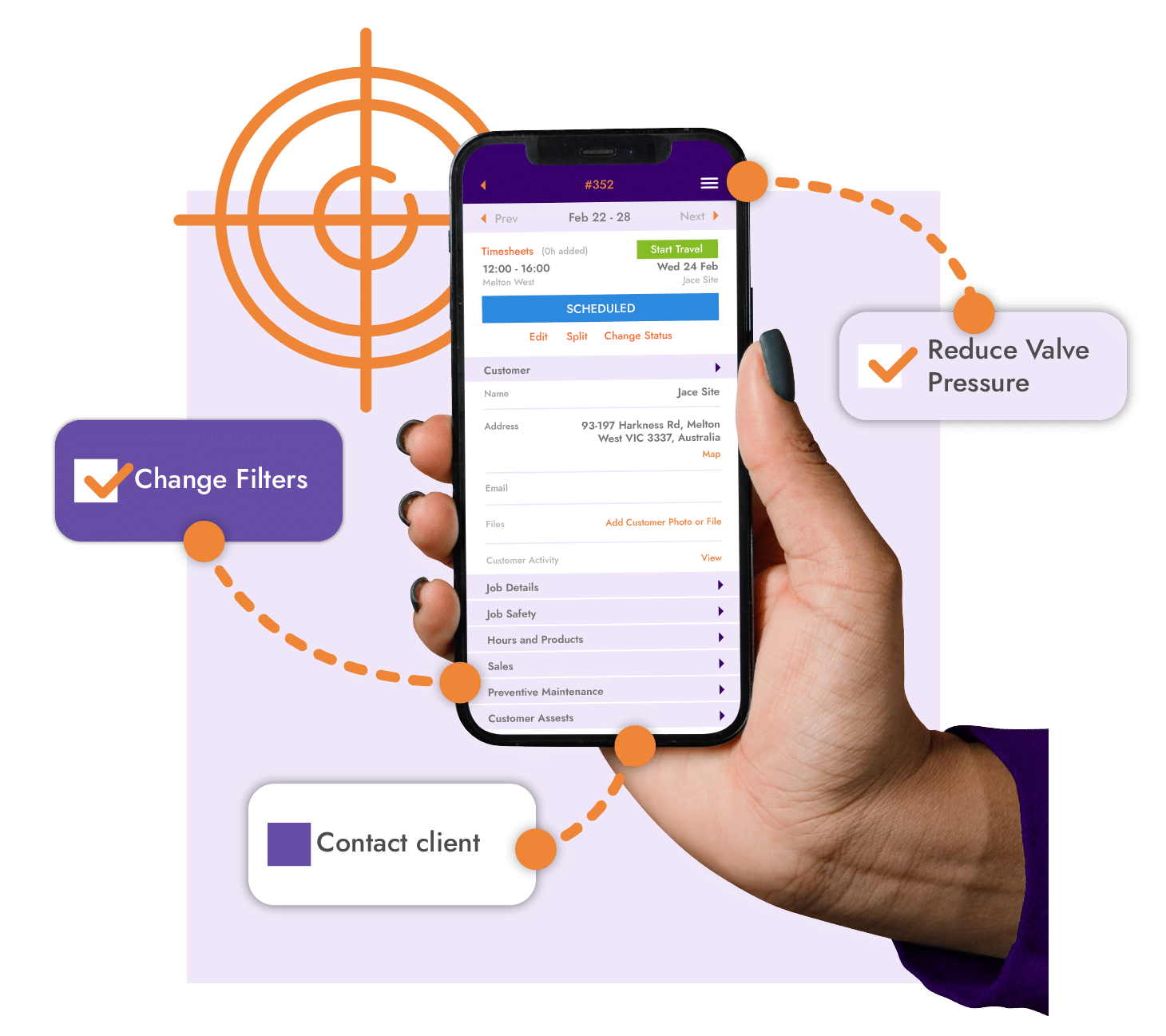 Not getting accurate testing done in the field?
It can be hard for technicians to remember every checkpoint they need to include in field work and HVAC serving. It's all too easy for a technician to forget to add something to their report or have technicians doing different tests from each other out in the field.
By using our asset management software, you can set questions and points the technicians out in the field can refer to. Having a list for your technicians to run through ensures that nothing is left out. This creates more accurate testing and a detailed history of all the asset previous testing done to ensure the customer is happy and your team is coordinated.
Your information is more accurate. You can refine and set questions for your technicians out in the field.
All your technicians are executing the same tests in the same way to create consistency for your business and your customers.
You have a better scope on the assets you are responsible for and how they are being serviced and maintained.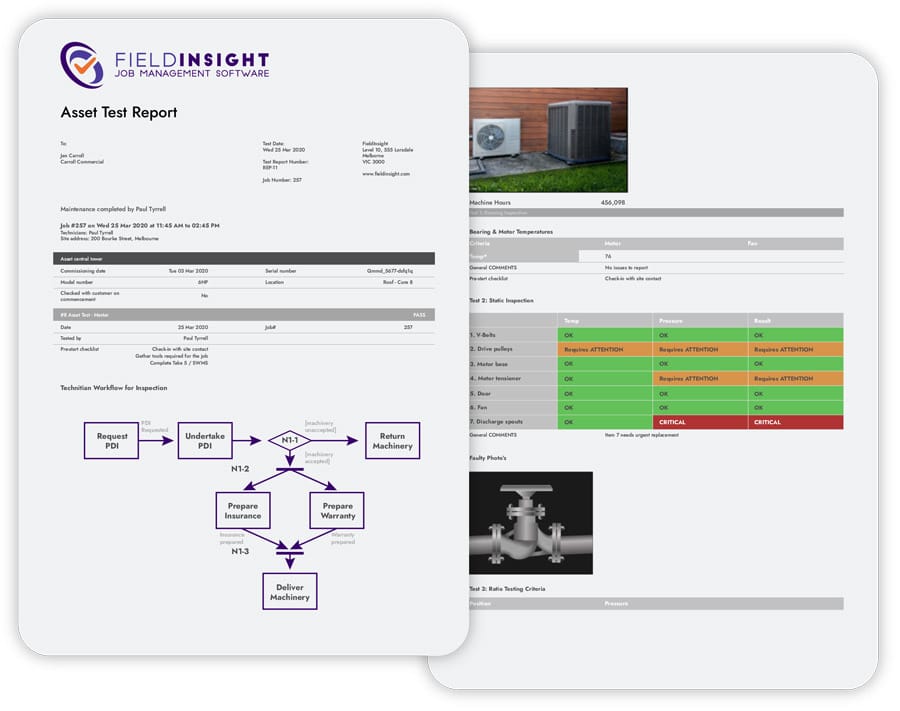 Getting Asset & Test Reports out faster!
Asset reports can consume hours and hours of manual time to generate. Complex sites with several assets can make this even harder, especially when you can find all the relevant information you need. It reflects badly if you have to make your customer wait to get their asset test reports, without efficiency you can look unprofessional.
With FieldInsight's asset management software the time taken to generate asset test reports can significantly reduce. You can save yourself hours of manual organising and lengthy paperwork and ensure your customers are getting their reports quickly.
You will save yourself from a headache and stress not to mention hours of work with FieldInsight's asset report generation.
Multiple assets on a site can be easily included in your asset test report without worrying about missing any information.
With our asset management software helping you in the office and out in the field, your quality of work will improve and your asset test reports will be more efficient and look more professional.
Why choose Fieldinsight over others?
The biggest difference that sets us apart from our competitors is that FieldInsight operates with an exclusive nine-step delivery model. This delivery model guarantees you a successful implementation of our software. We run through every process in your business to understand in detail how your business operates. We then configure our software to suit your business and your current workflows. The best thing is our experienced team will take away the hard work for you.
Want to see FieldInsight in Action for your Business?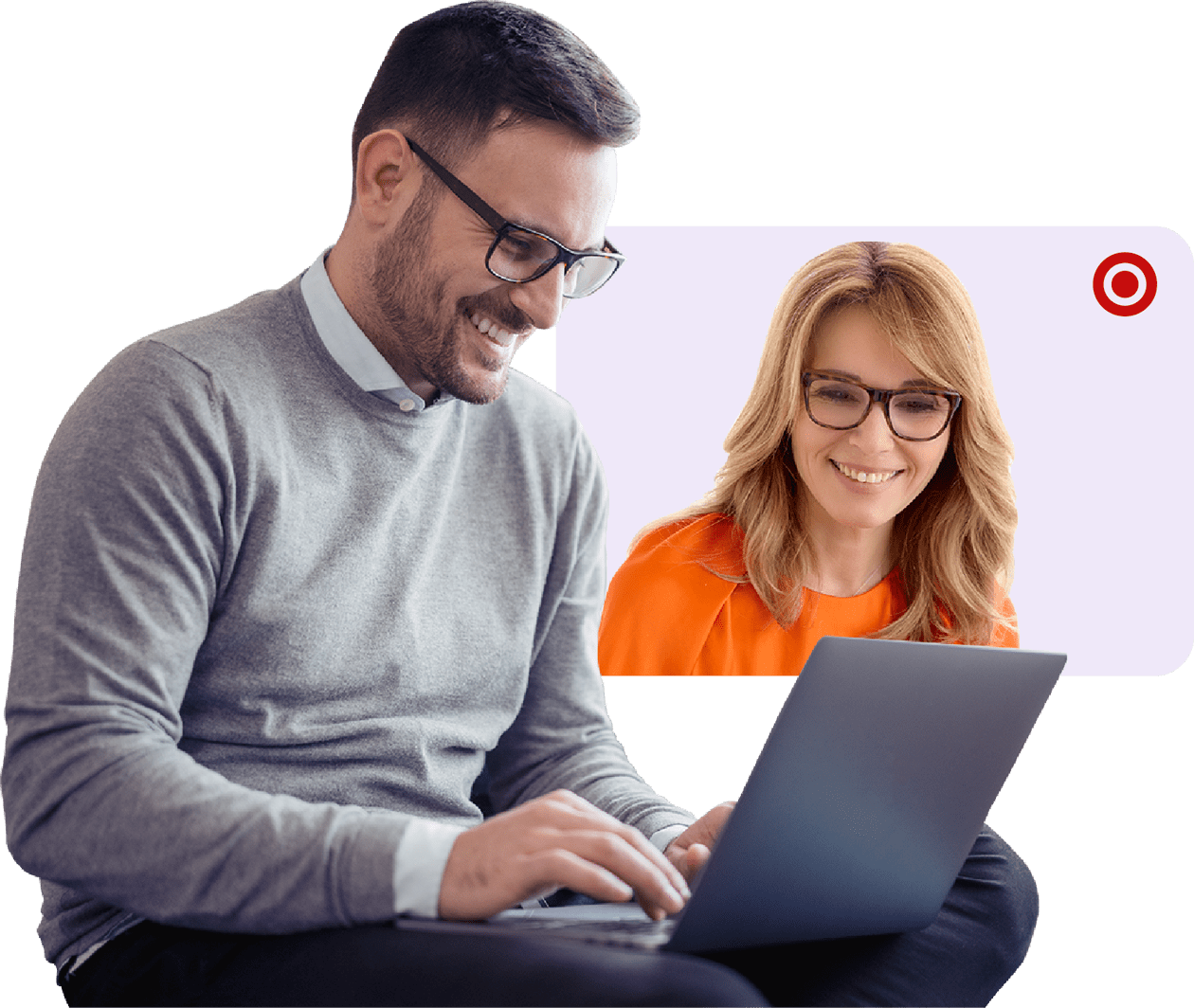 No Sales, just us listening and understanding your goals then show you exactly how you can achieve them using FieldInsight.
You'll be working with a product and automation expert who has worked in this space for over 5 years, and knows the optimal workflow to address your needs.
Book a 30-minute Demo today to see FieldInsight in Action.