HVAC Timesheet software
Streamline field timesheet management on our integrated platform. Replace paper systems, match hours with jobs/projects, and monitor leave requests, RDOs, and penalty rates. Experience seamless field service workflows with reduced admin time and increased profits.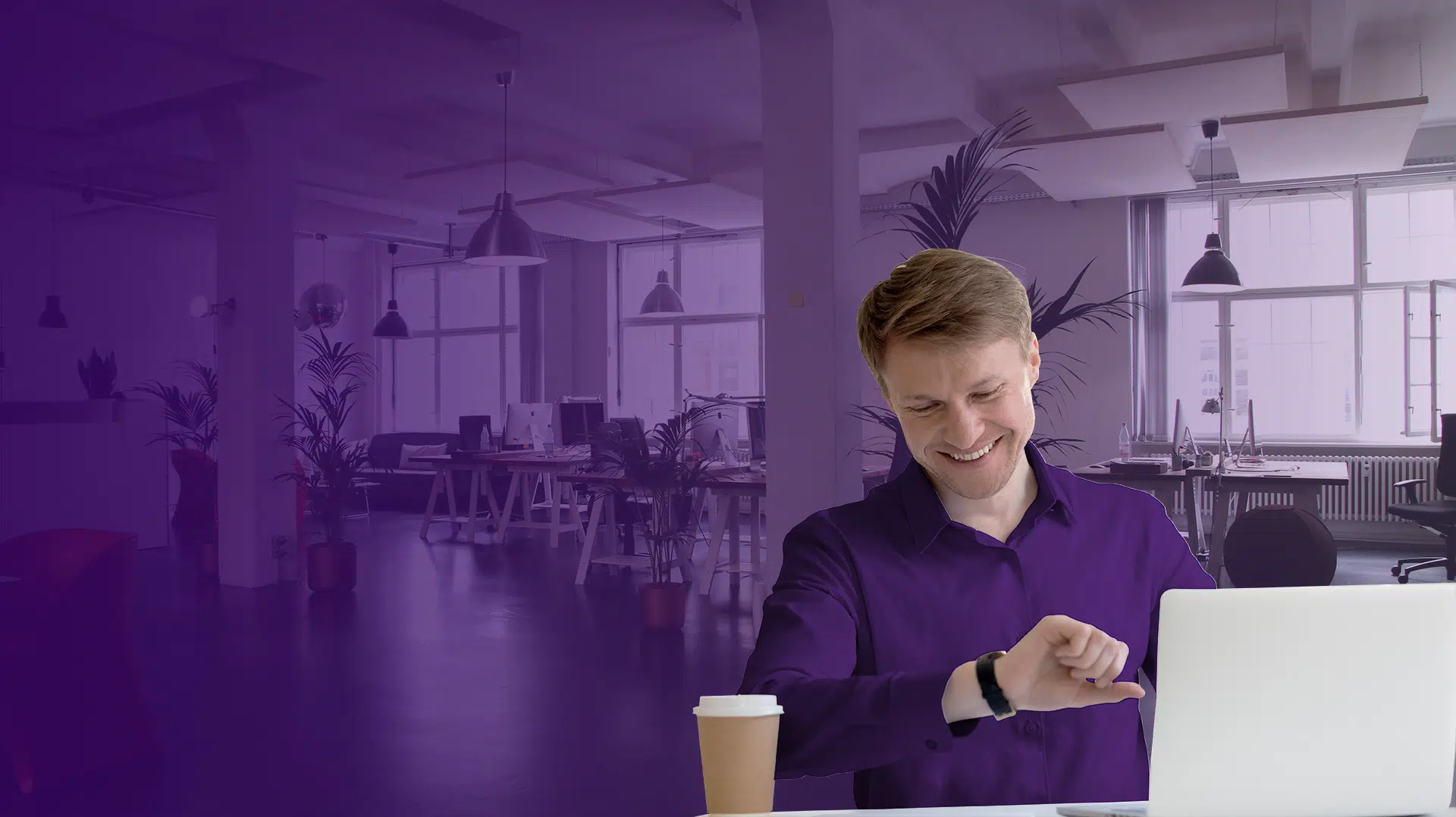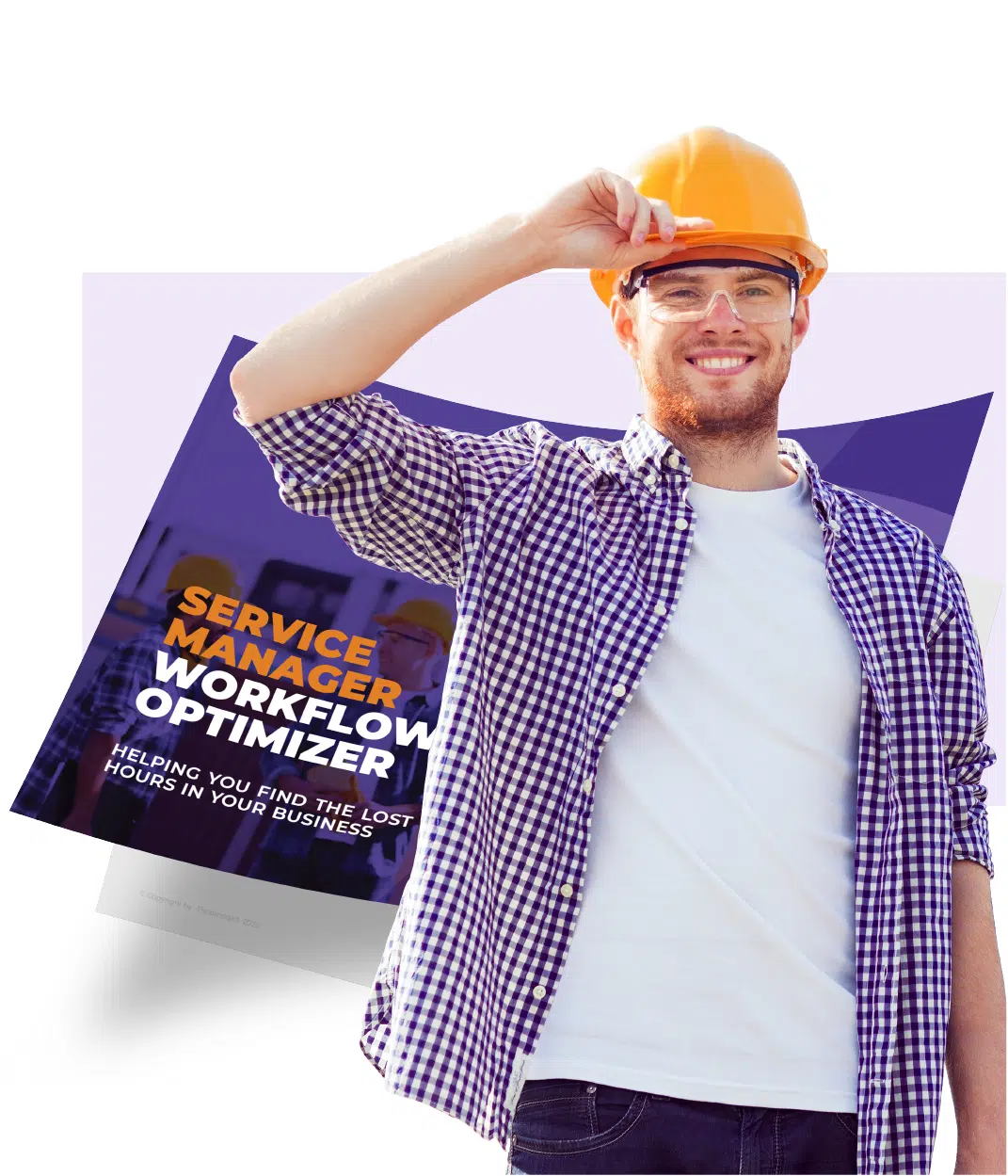 Secrets to Growing HVAC Business Operations
Get a free copy of our Service Manager Workflow Optimizer that you can implement in your business today!
Systemise key workflows to save hours of admin across the Field & Office – Download the Service Manager Workflow Optimizer here.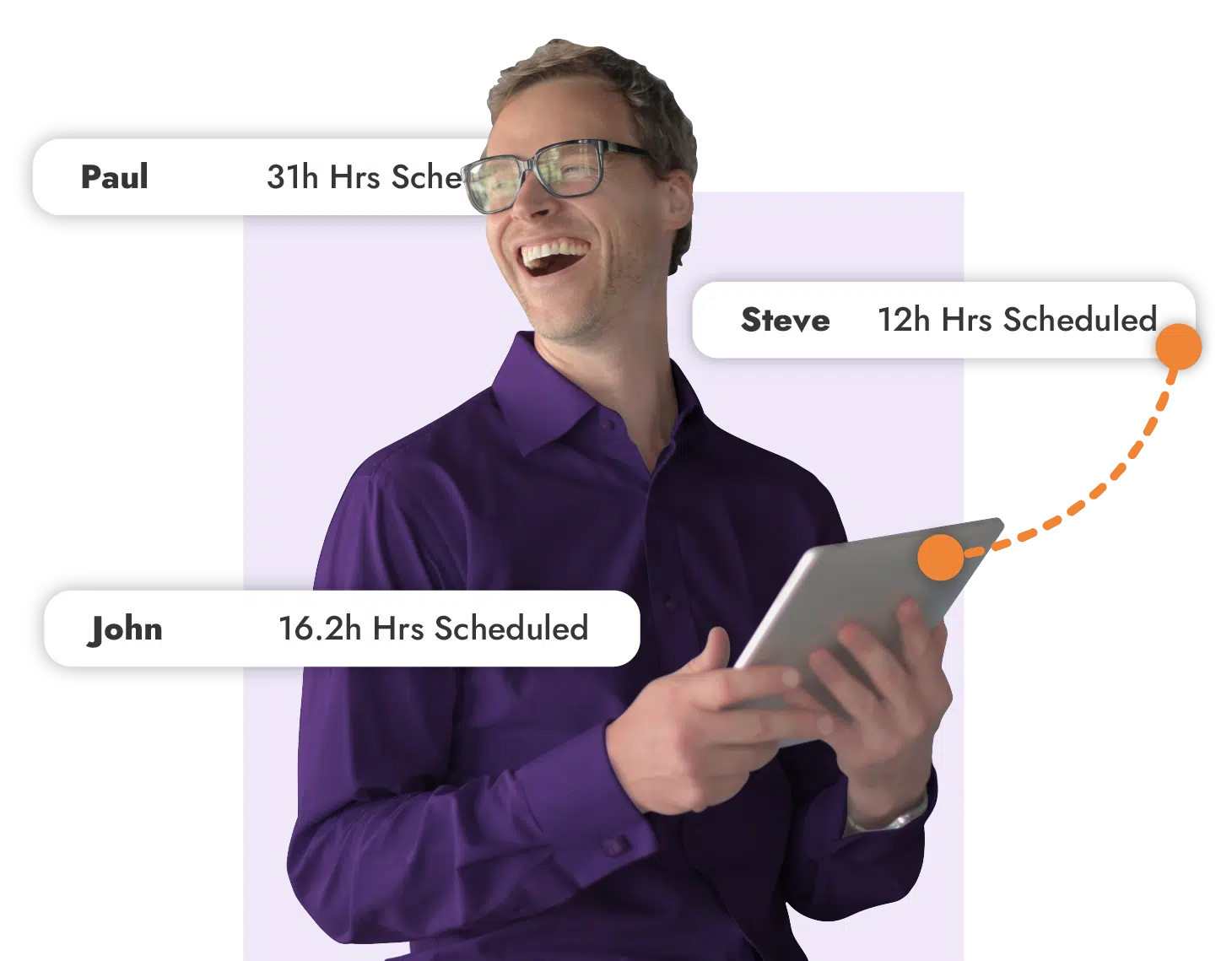 Eliminate costly paper based systems
When timesheets are managed from a paper based system, you can easily waste up to 5 hours each week in simple reconciliation.
With software automation you can achieve more.
Easy access to information whether in the office or in the field.
Automatically capture hours across the job as well as the whole days activity.
Simple drag and drop calendar system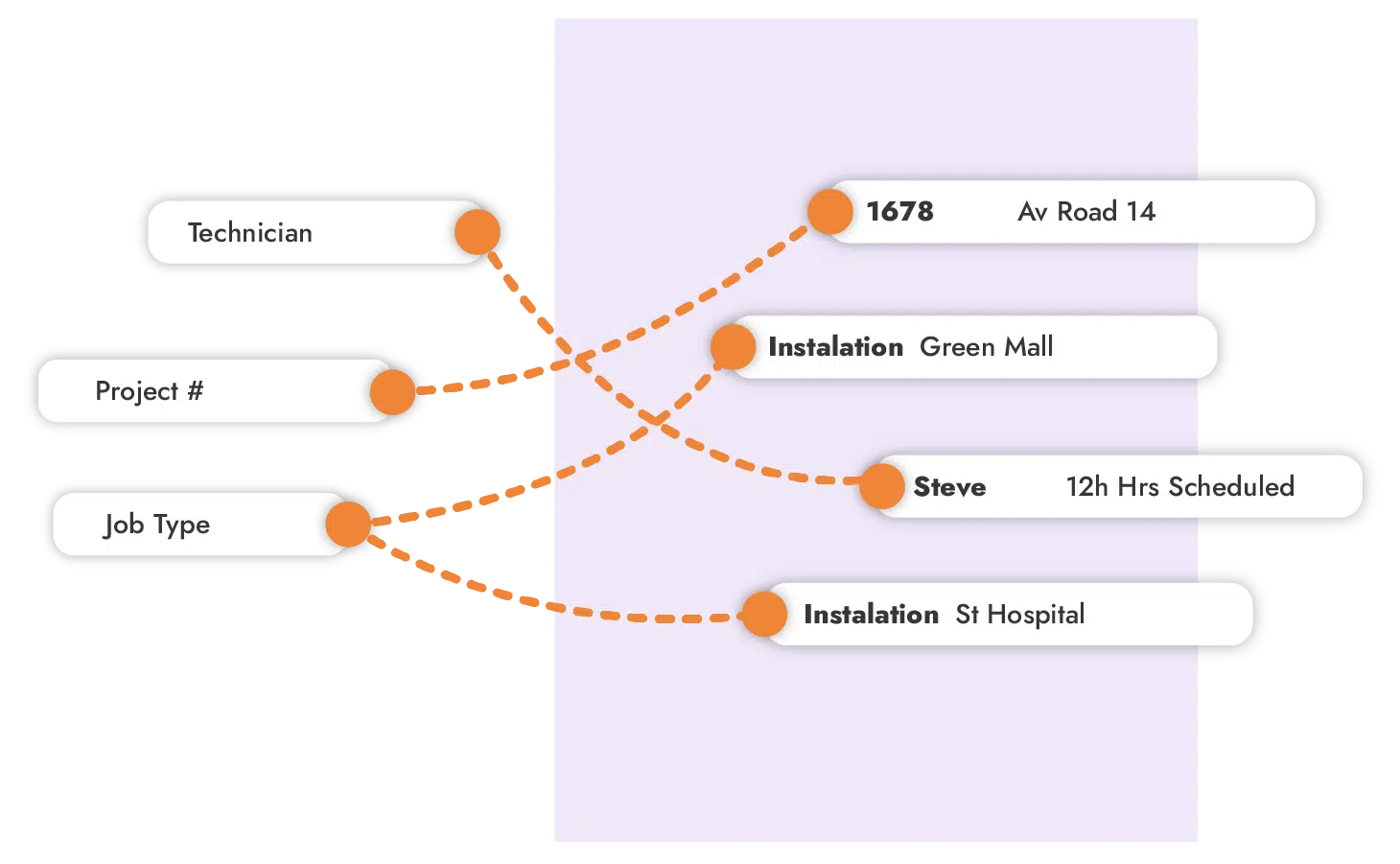 Review paperwork against jobs
Create custom fields for flexible information options and view them against your jobs and contracts.
Visibility over how your projects are tracking by capturing timesheet costs
Easy call-back and repeat options for ease of scheduling to never miss that extra work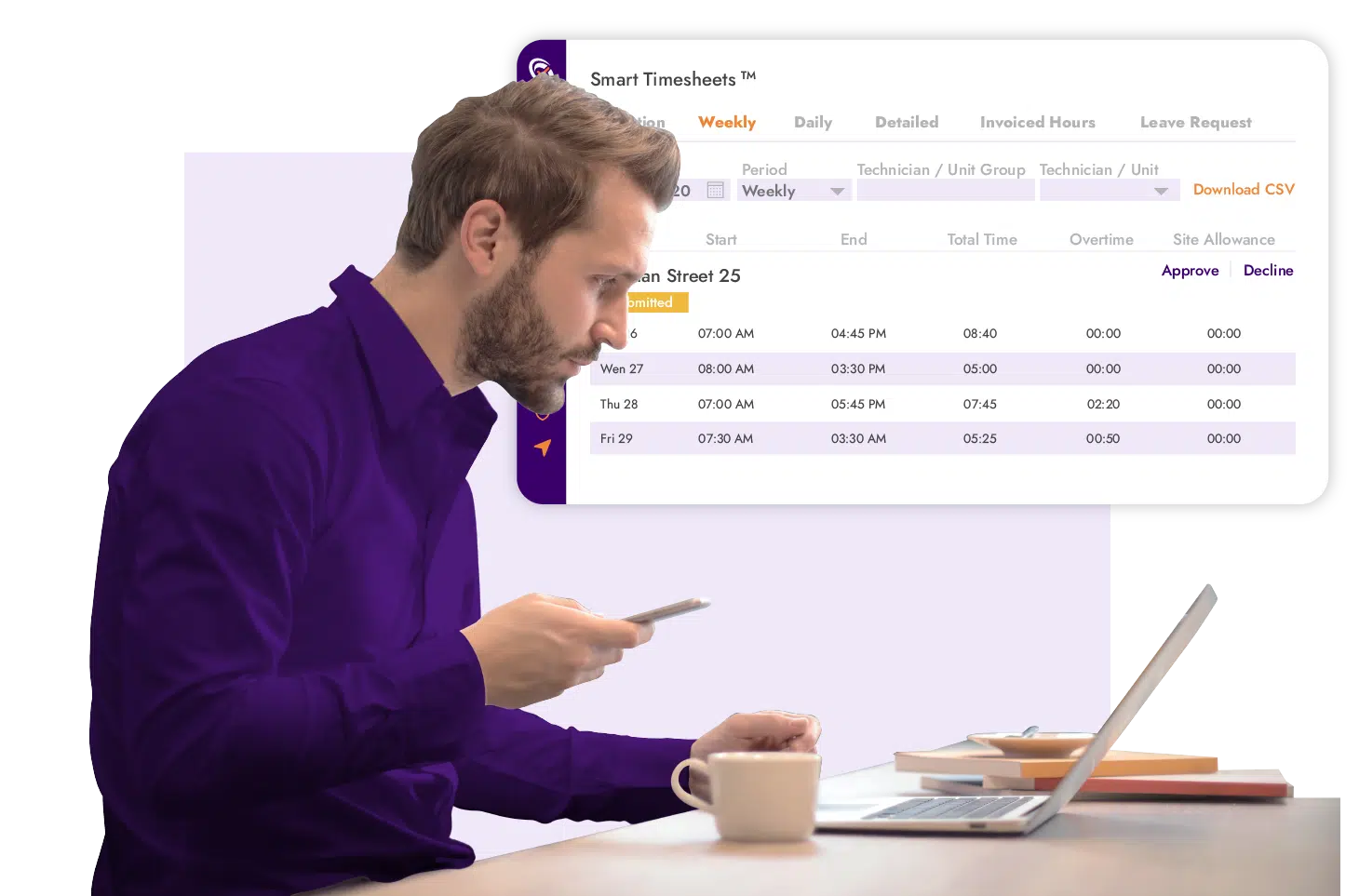 Keep track of leave requests and RDOs
A business with 20-40 staff can easily spend 20+ hours a week managing timesheets, RDOs and leave requests.
Manage all your requests in the one place
Reduce lengthy admin hours to just a few clicks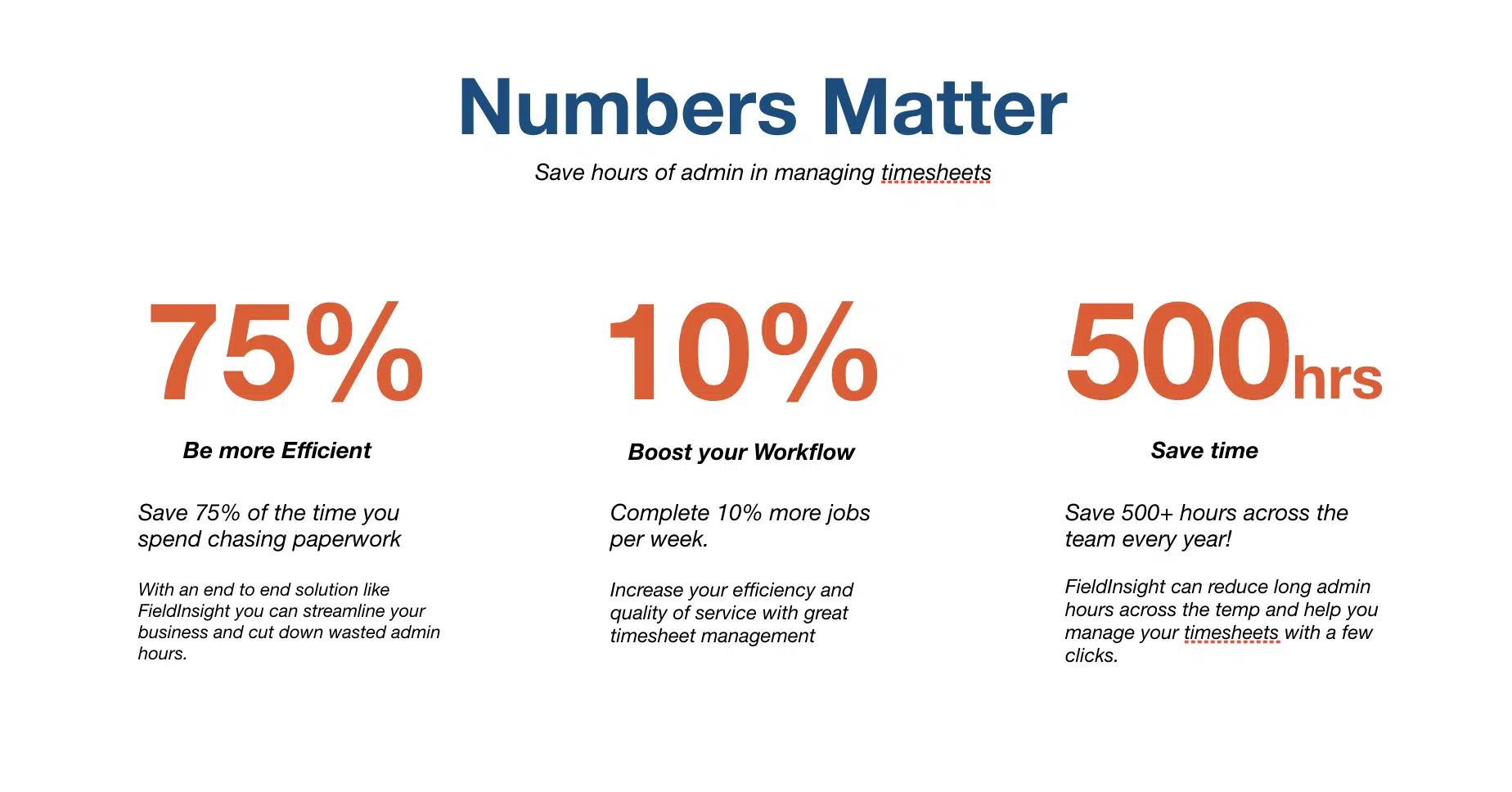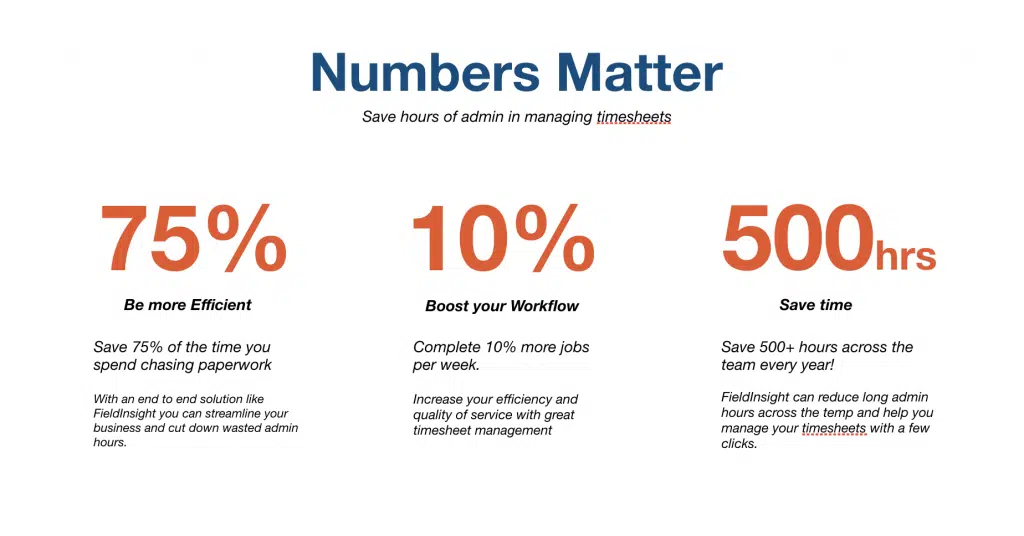 Statistics:
Make you business more efficient.
Boost your workflow
Save hundreds of ours can be spent in admin each year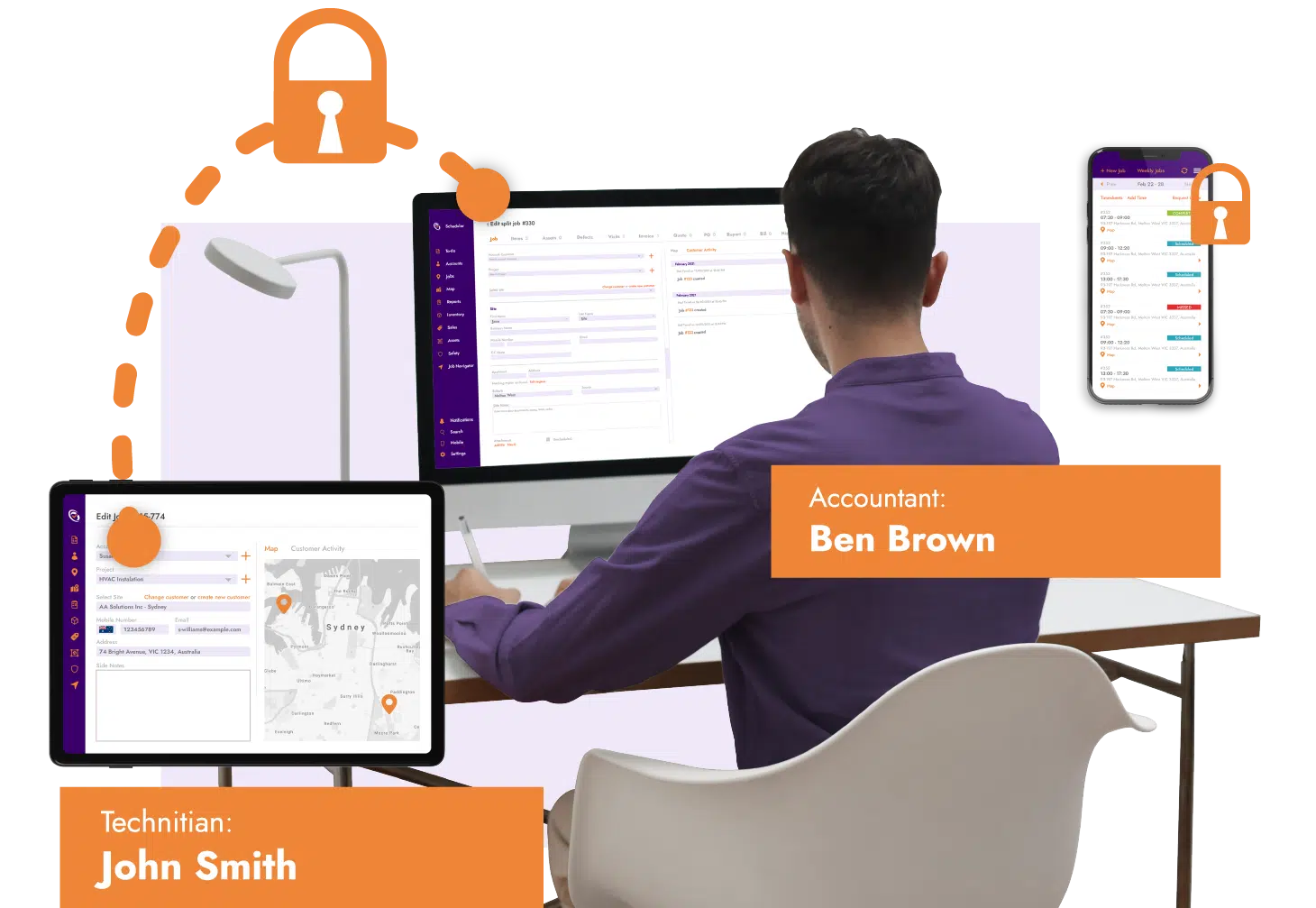 Effective Timesheet Management Software
FieldInsight is the only solution you need for your time tracking/timesheets for a busy HVAC team. Never miss a billable hour again, track all your labour costs against Projects to ensure you remain profitable.
Contact us to see the best time tracking software solution and how it can transform your business – deliver quality service with confidence to your customers.
Want to see FieldInsight in Action for your Business?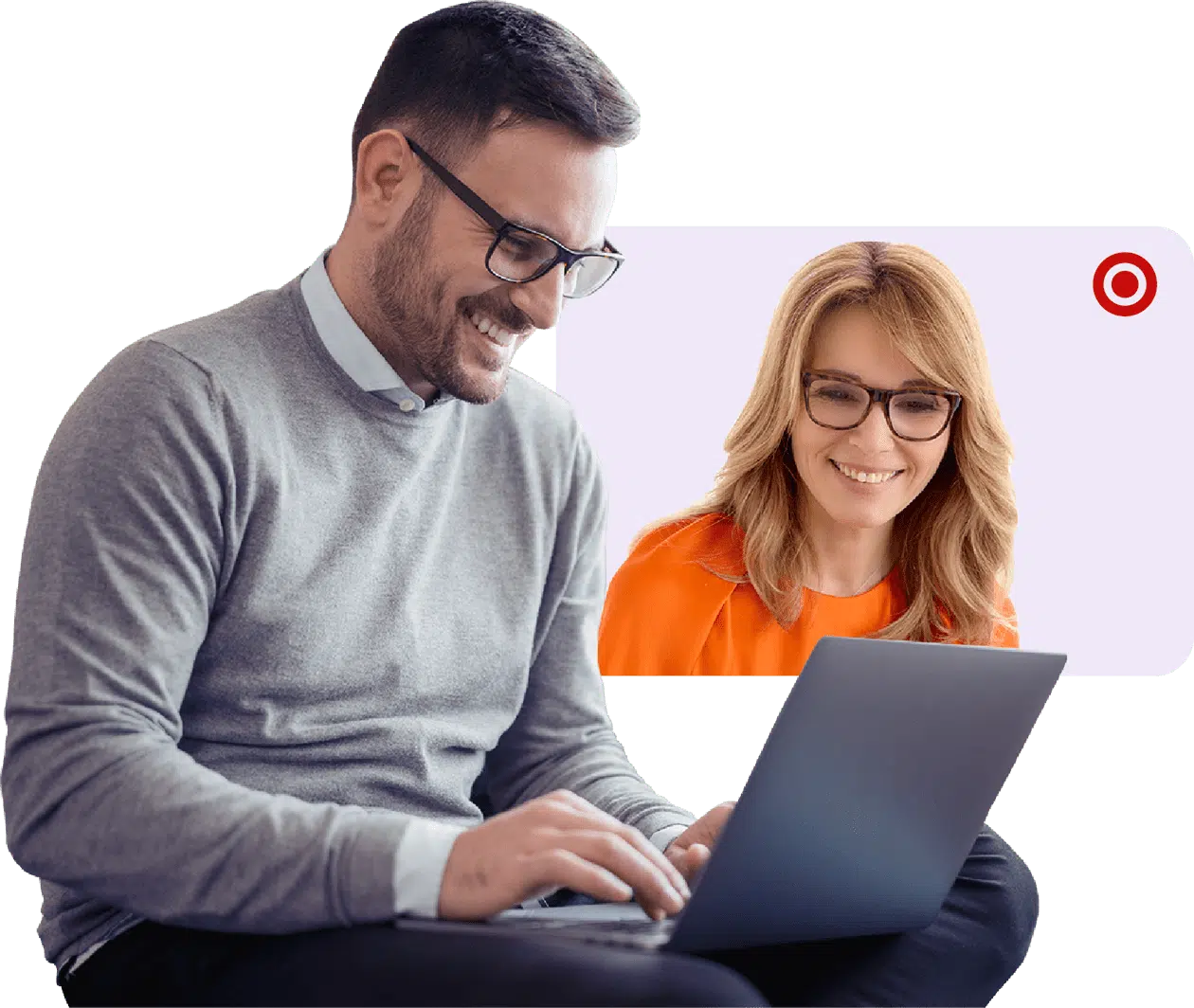 No Sales, just us listening and understanding your goals then show you exactly how you can achieve them using FieldInsight.
You'll be working with a product and automation expert who has worked in this space for over 5 years, and knows the optimal workflow to address your needs.
Book a 15-minute Call today to see FieldInsight in Action.