Fire Protection Service Software
The #1 Fire Protection Software for Field Service & Commercial Businesses Are you in the fire protection industry and looking for a field service management software to help your business? Book a demo today to discover what automated software can offer you.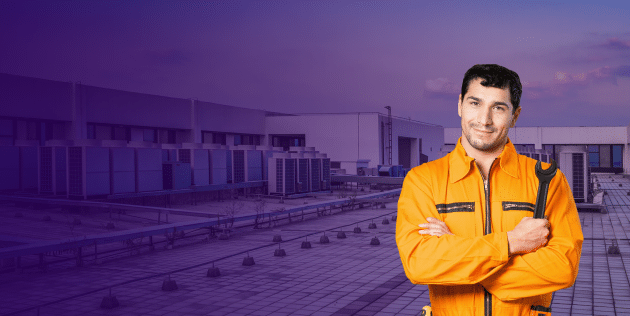 Get your Free HVAC Inspection Checklist
Learn how to systemise Inspections to save time and increase productivity without over complicating things.
Download our Free HVAC Inspection Checklist here !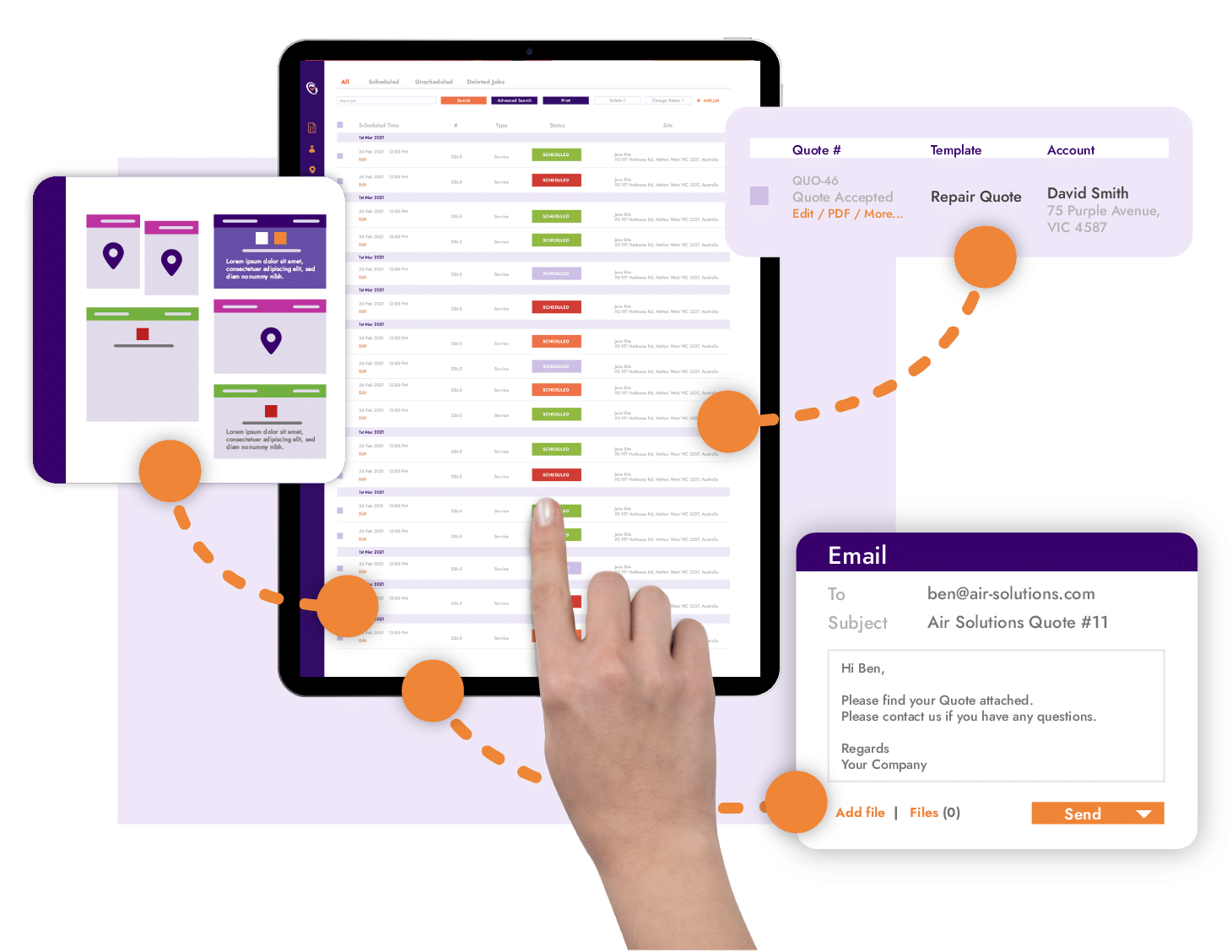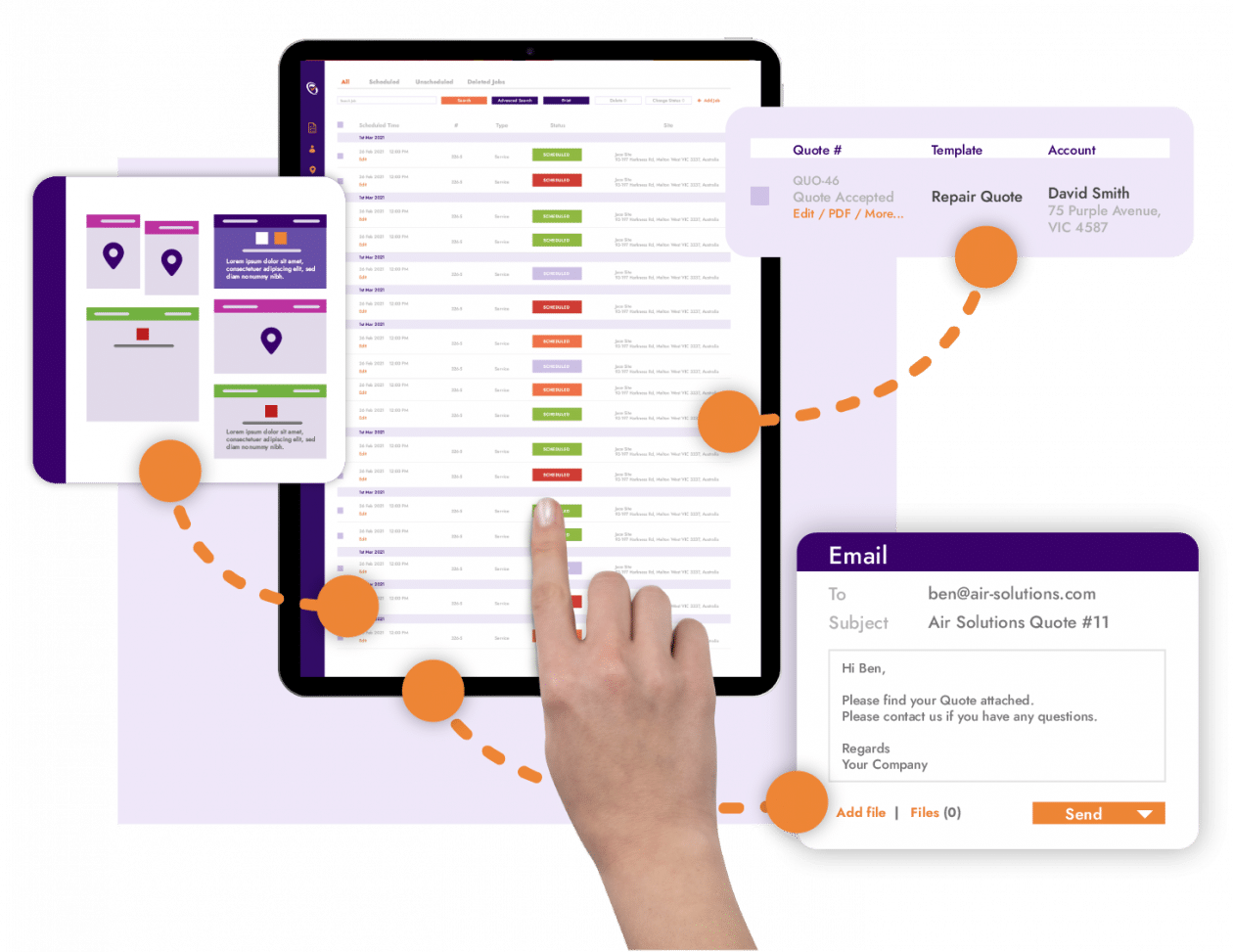 Are You Looking For The Perfect Fire Protection Service Software?
As a fire protection company, you need to balance your customer's job requirements, inspection reports, compliance forms, purchase orders and scheduling all at once. Without a great document management system, you will feel like you are treading quicksand and making zero progress. 
To reduce the amount of pesky paperwork and double data entry in your business, you need a centralised system that can connect your team and automate your workflow.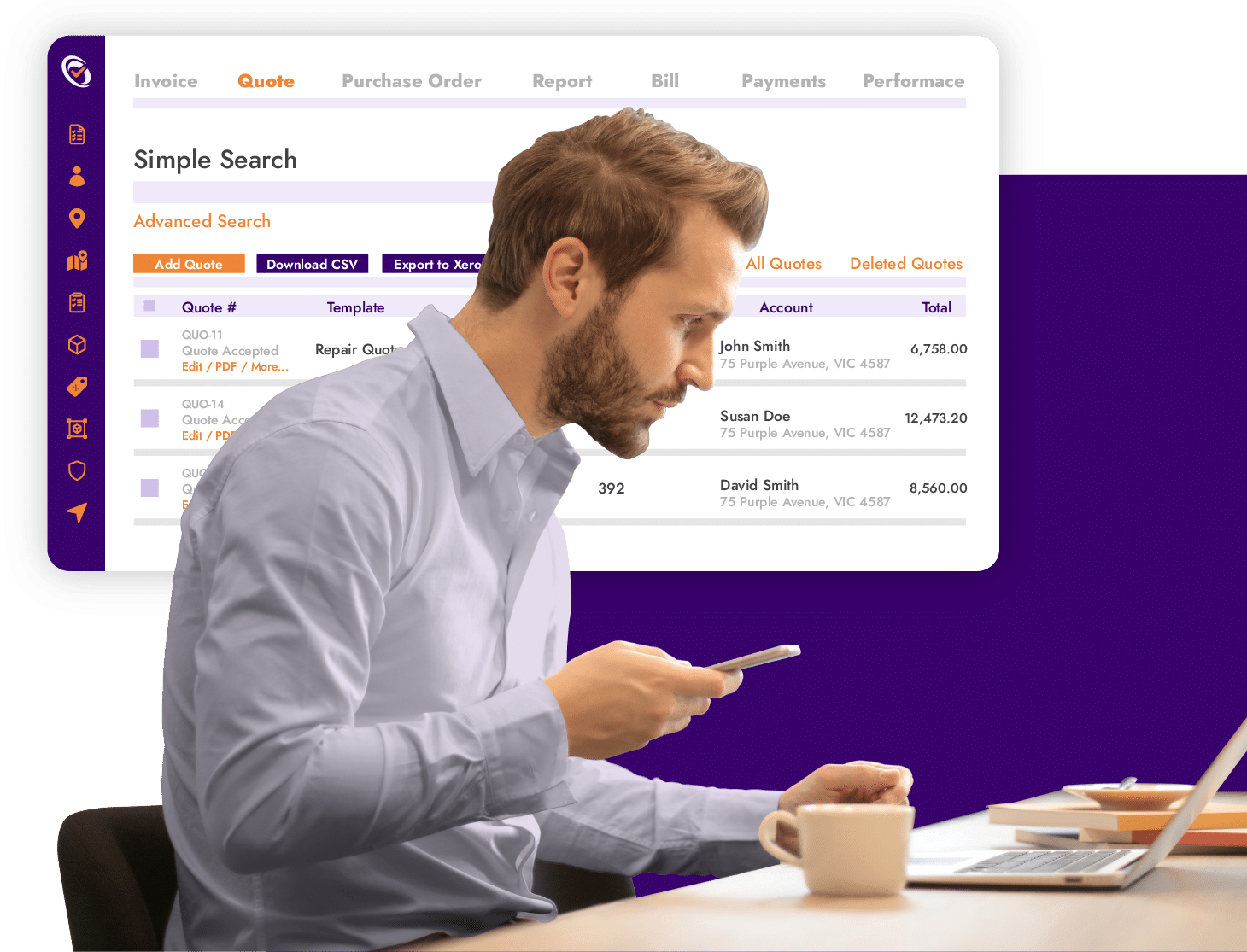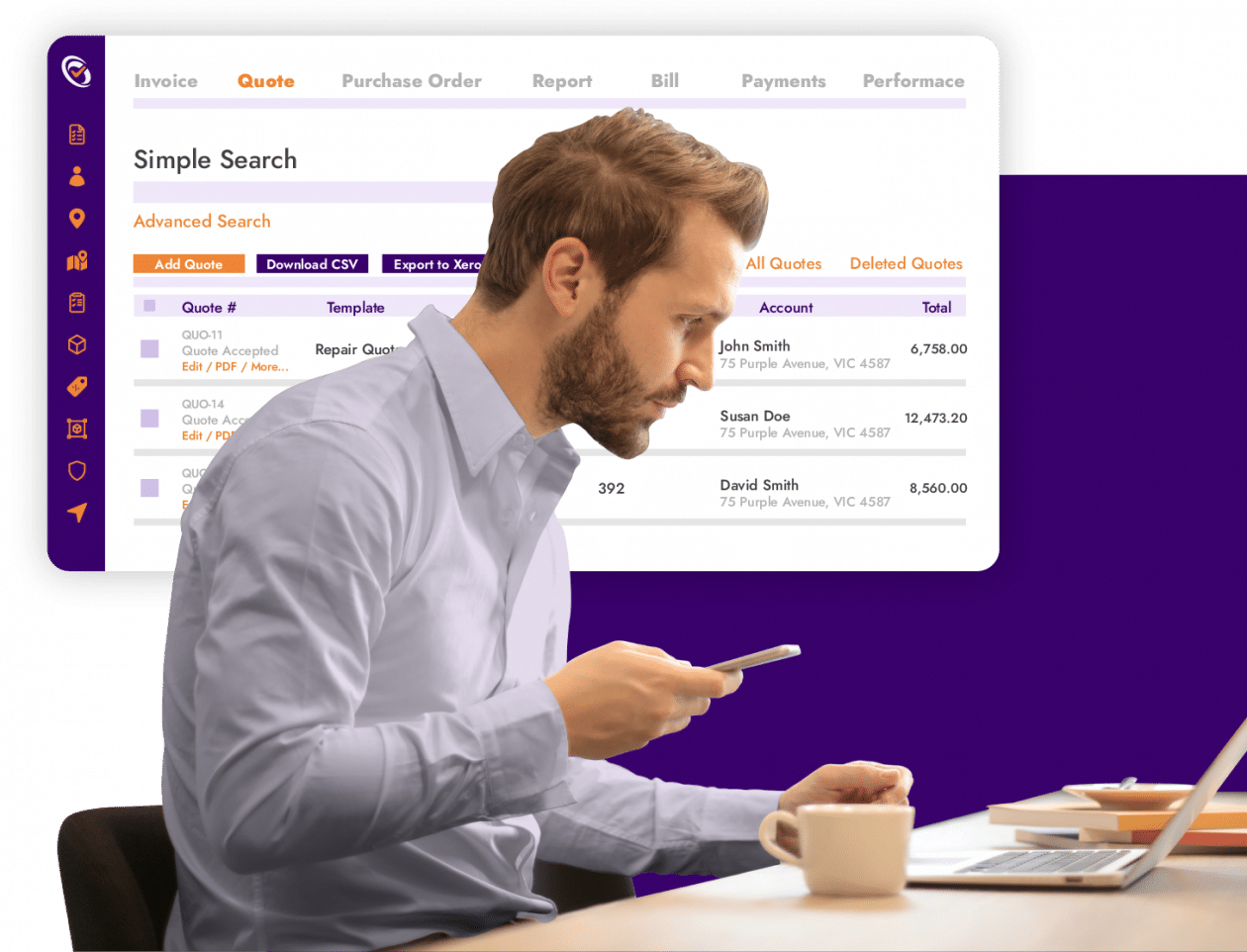 What Does Great Fire Protection Field Management Software Look Like?
Easy access to customer portal 

Simple document management 

Access from both the office and the field with an app 

High visibility over your entire workflow with just a click 

Simple scheduling options 

Templates for technician checklists 

Easy customer reporting 

Available customer information and history 

Customizable and flexible service options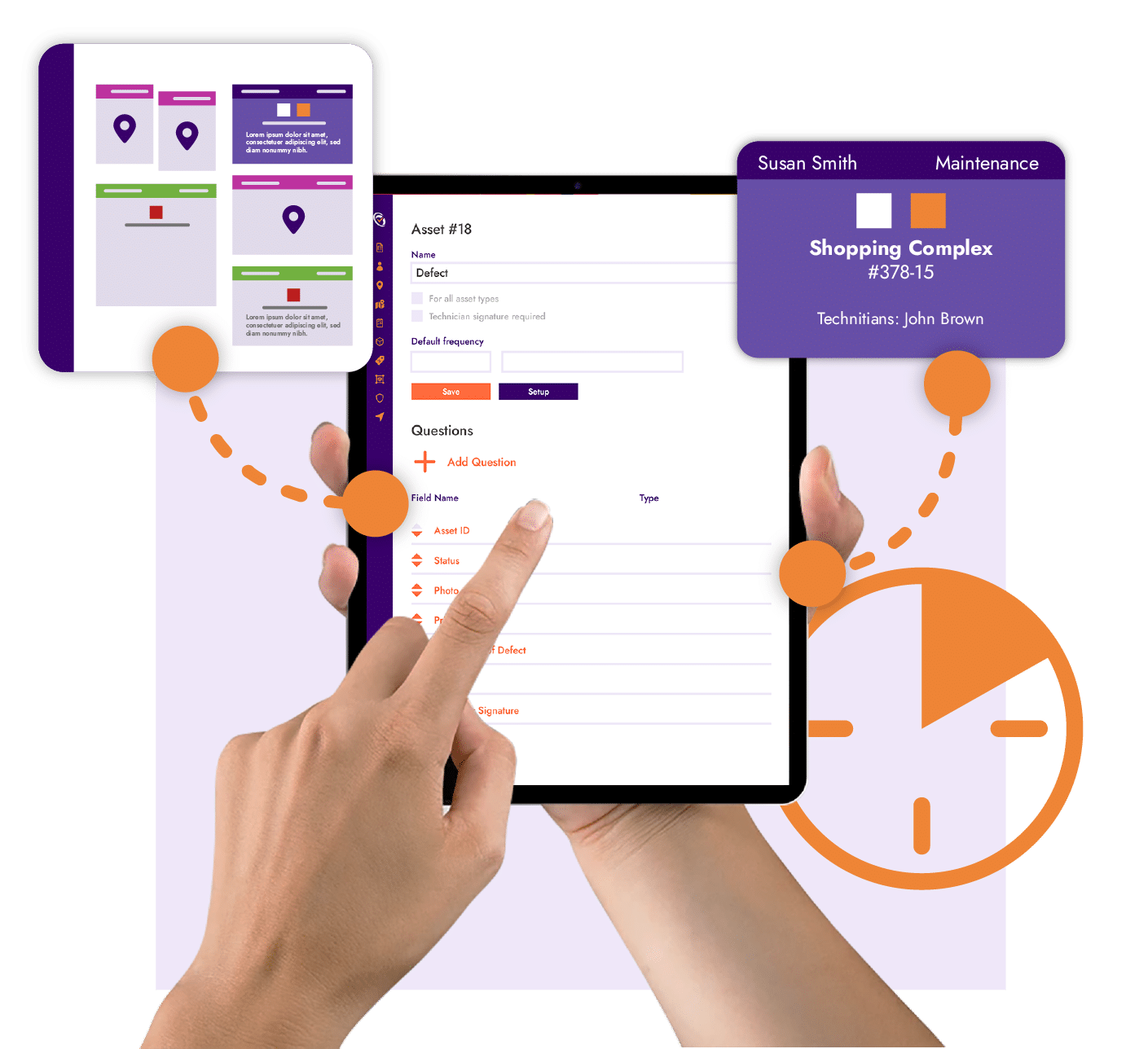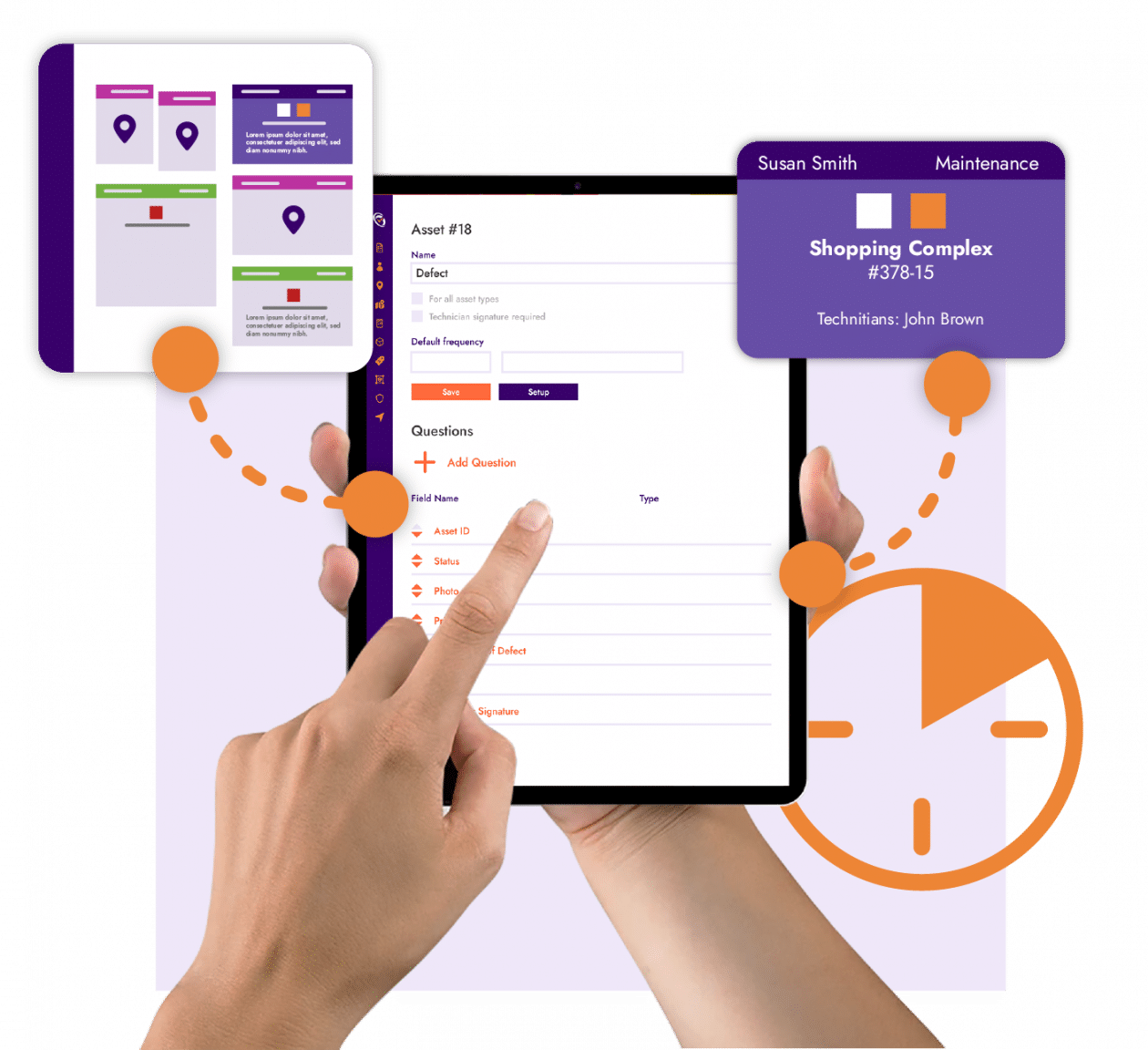 Capture All The Data You Need in Just A Few Clicks
Have you ever struggled to meet your job requirements due to tricky compliance forms and excessive paperwork holding you back? When you have important assets in your care and inspection forms due to your customer by the end of the day, you don't have time to make mistakes or chase paperwork! 
With the ability to record deficiencies in the field and provide real time information to your team via job management software like FieldInsight, we can provide you with all the tools you need in the one software – no need to check or compile information from multiple sources.
Boost customer satisfaction to ace'ing inspection reports and safety documents, all you need is just a few clicks away. 
Do You Want More Organization In Your Fire Protection Business?
No one likes to spend hours every day looking for the paperwork they need buried in filing cabinets or scouring out of date software to piece together your report.  Imagine, all you needed to do to was search your customer's assets and produce a service report with test outcomes and identified defects? 
With FieldInsight, you gain more organization and connection across your team. You can create accountability with real time information and available service history. All you need is the one perfect fire protection software in your business to make your life a whole lot easier.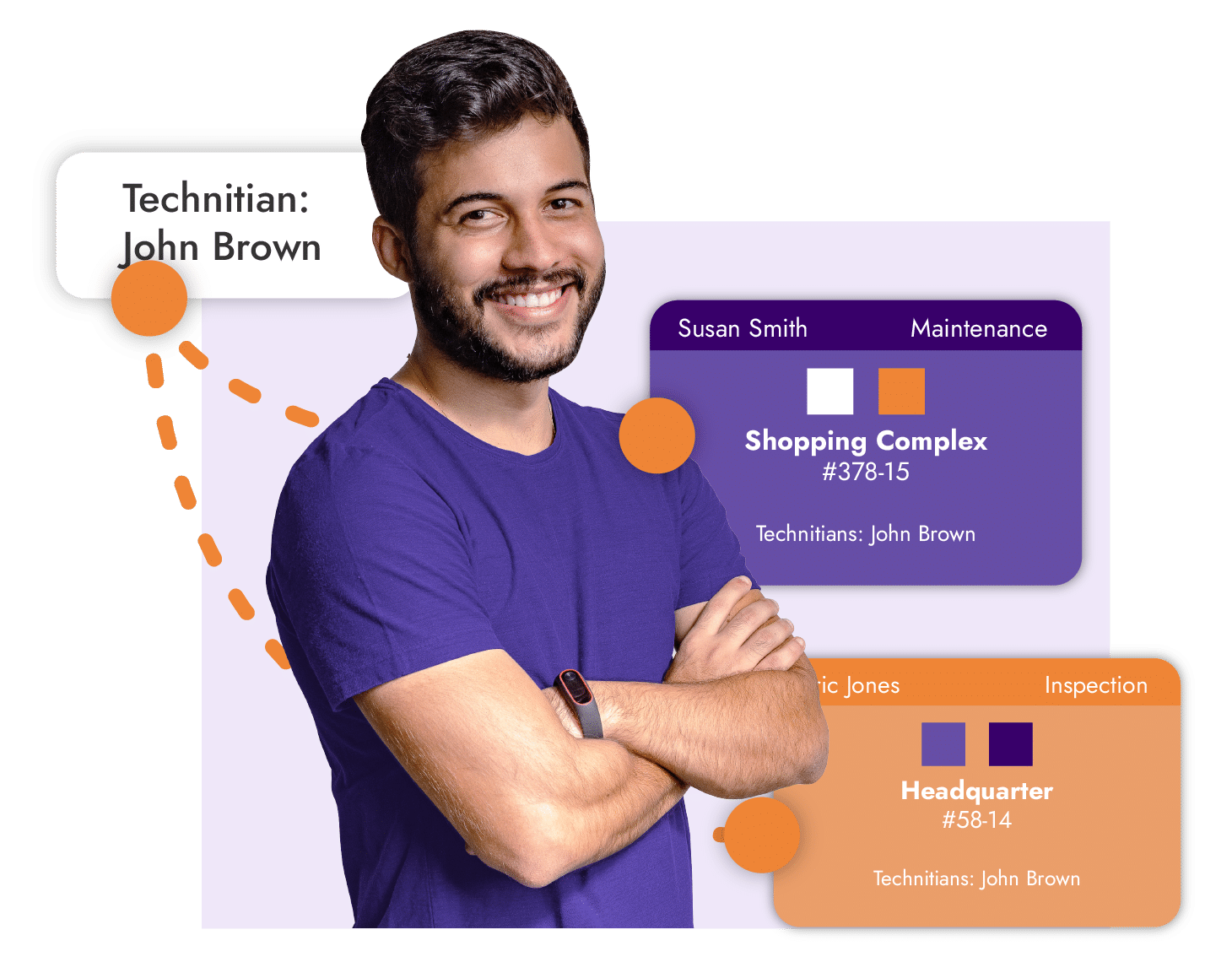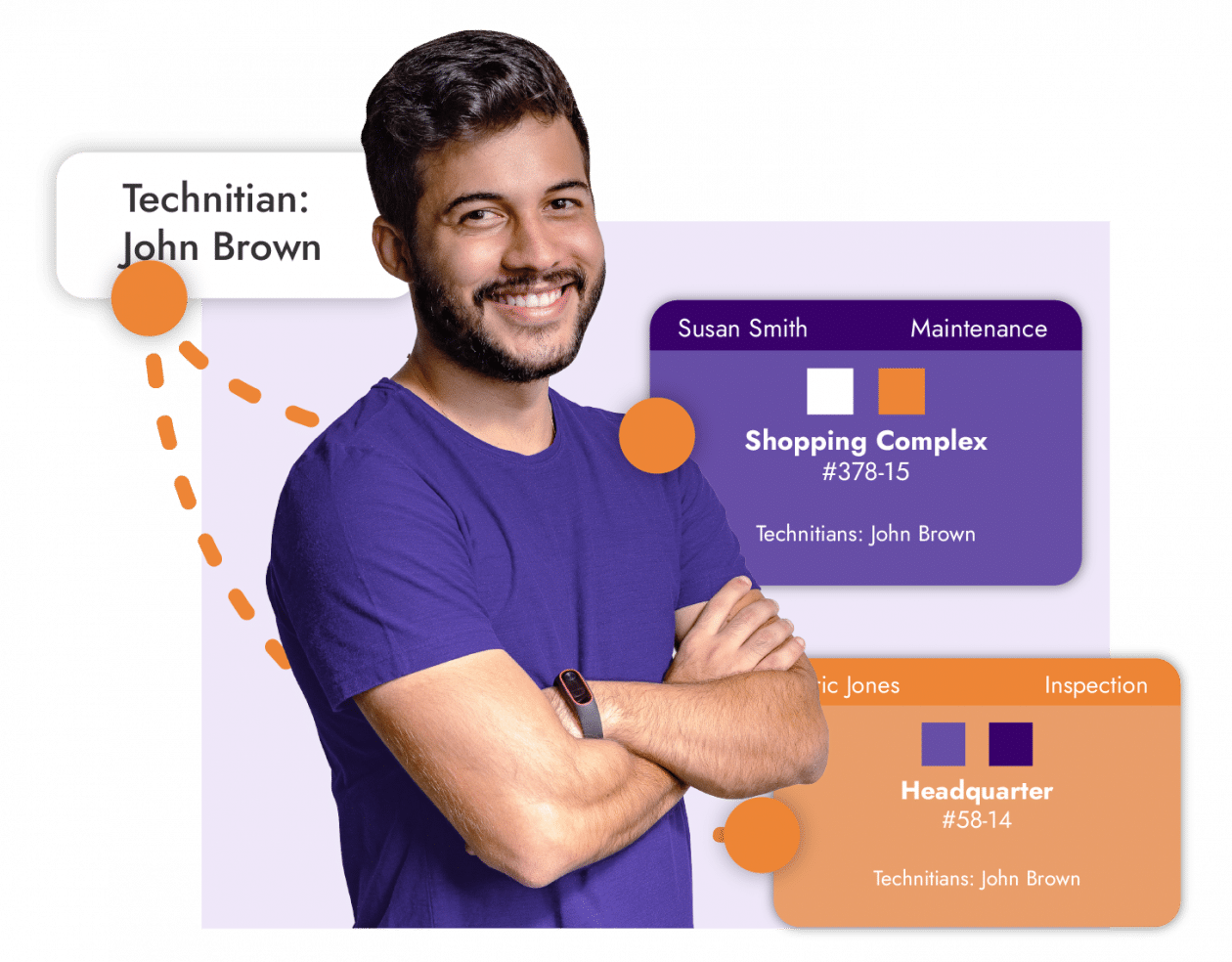 Are You Ready To Cut Your Report Time By Up To 80%?
For fire protection companies, safety and efficiency are key to success in the field. With automated job management software like FieldInsight, you can gain more control in your workflow and create a more balanced revenue. 
See how FieldInsight stands up against other job management software in the market:
Reduce your double data entry by 50% with FieldInsight's fire protection job management software. 
Give one of our product specialists a call today or book a demo to discover how you can save time, reduce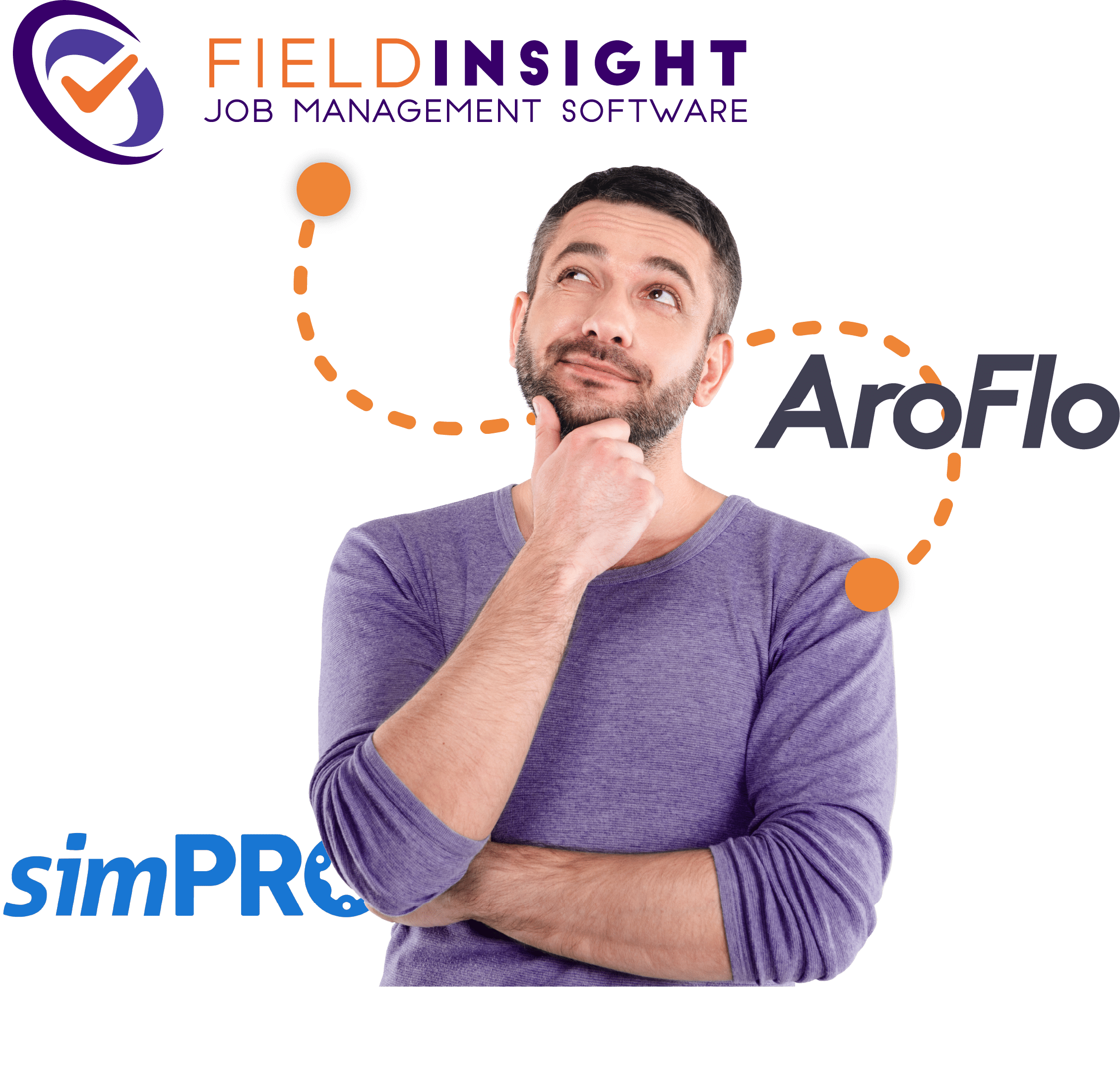 Want to see FieldInsight in Action for your Business?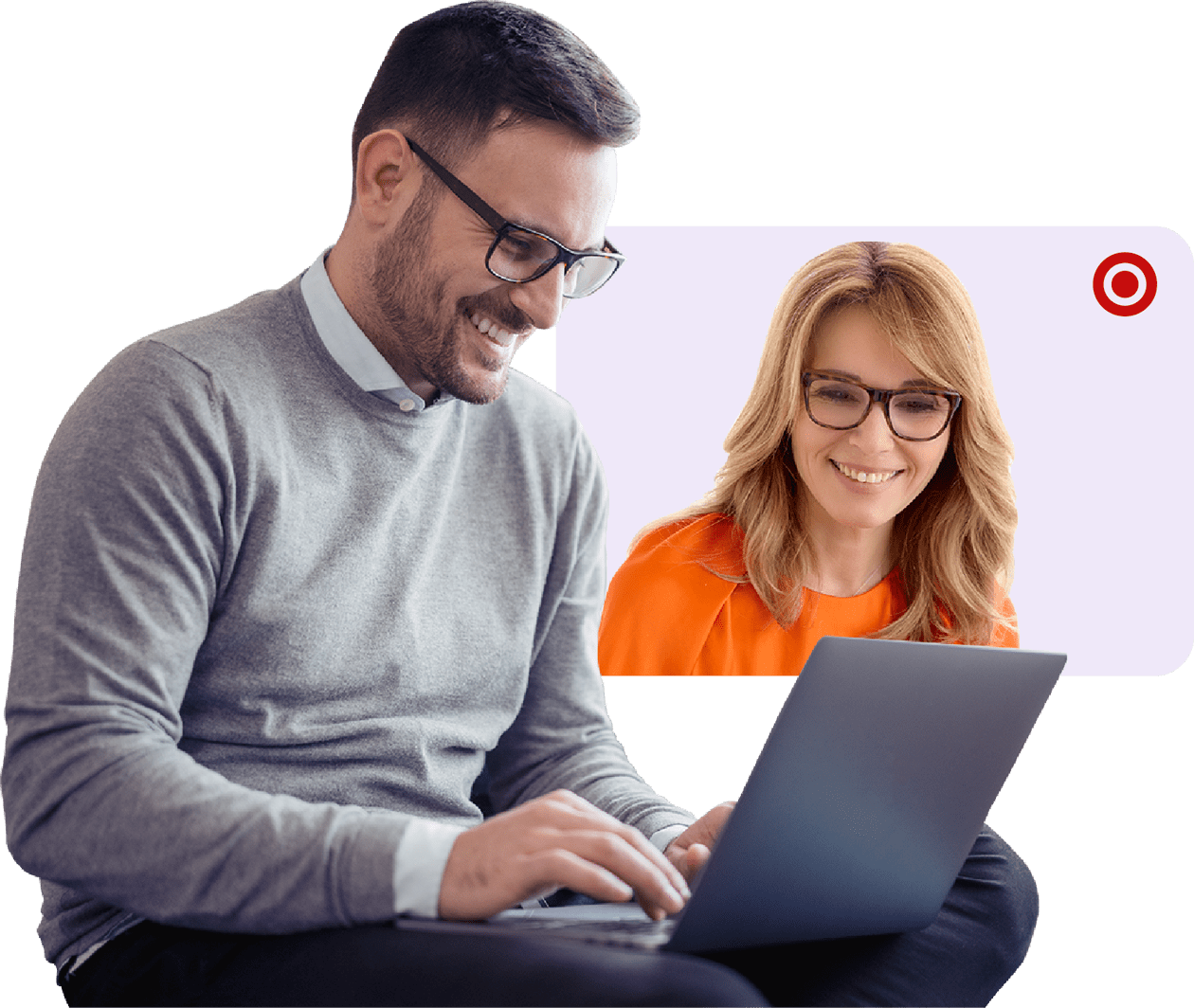 No Sales, just us listening and understanding your goals then show you exactly how you can achieve them using FieldInsight.
You'll be working with a product and automation expert who has worked in this space for over 5 years, and knows the optimal workflow to address your needs.
Book a 30-minute Demo today to see FieldInsight in Action.