Route Planning and Optimization Software
Leverage integrated job tracking, GPS, order monitoring, delivery verification, route planning, and scheduling on our platform. Streamline field service operations for increased profits, reduced admin, and swift execution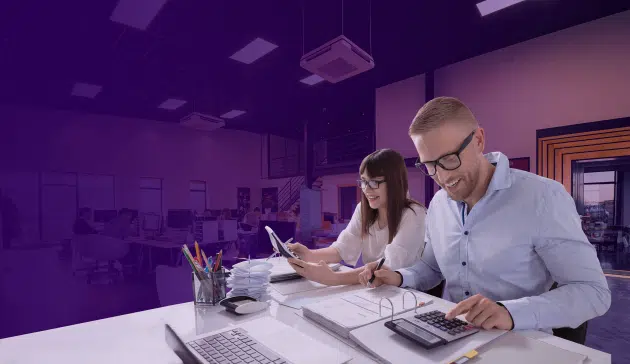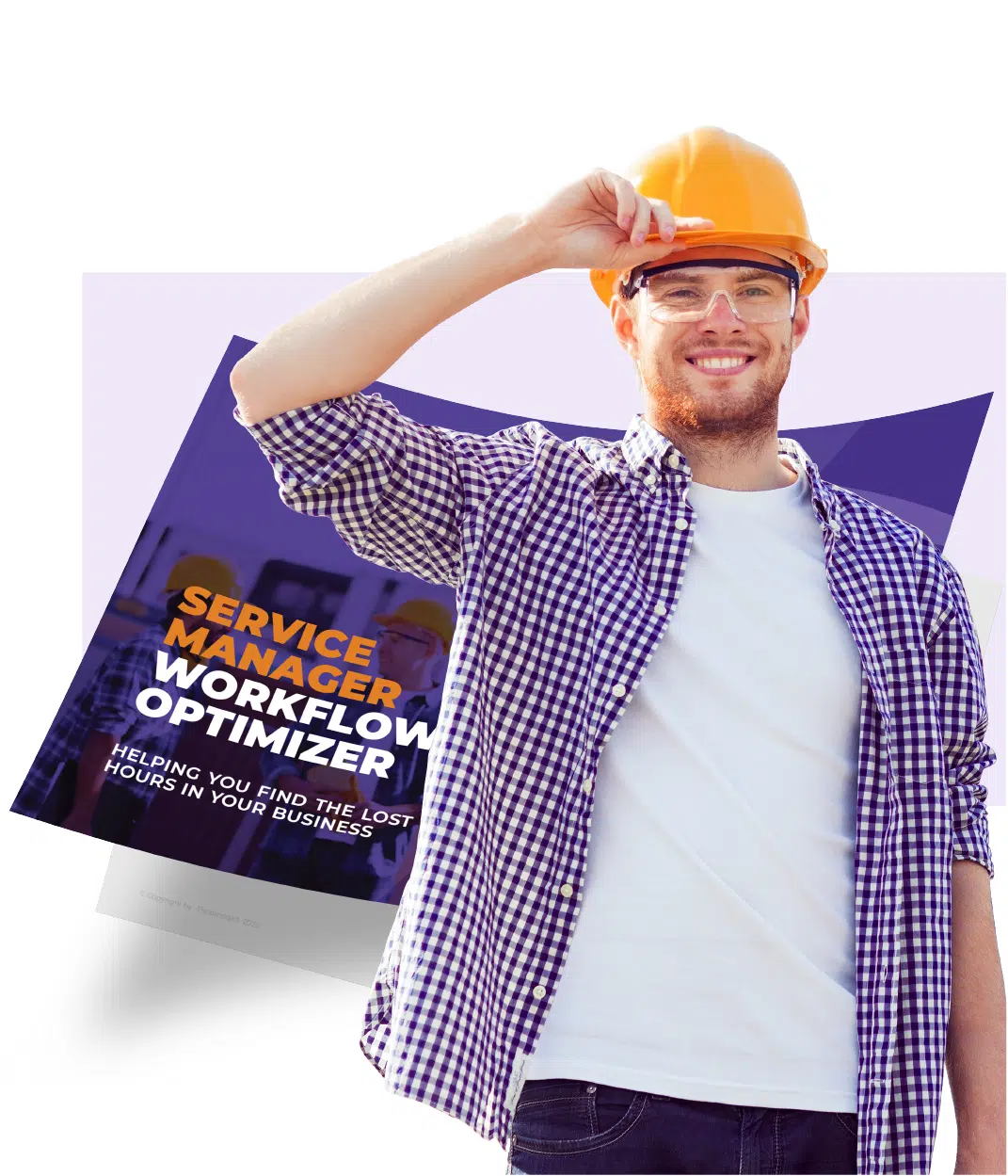 Secrets to Growing HVAC Business Operations
Get a free copy of our Service Manager Workflow Optimizer that you can implement in your business today!
Systemise key workflows to save hours of admin across the Field & Office – Download the Service Manager Workflow Optimizer here.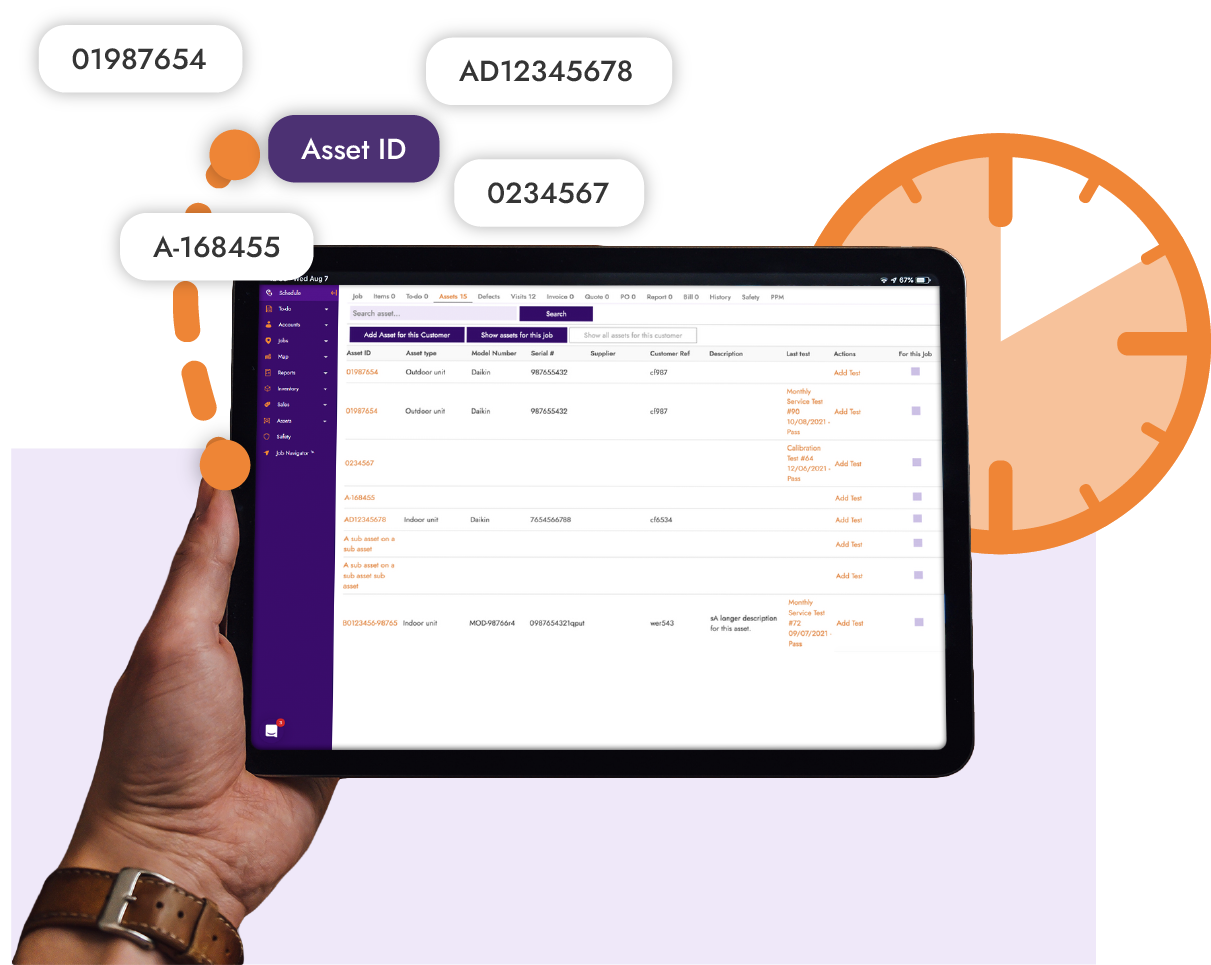 Real Time Job Tracking
Do you struggle to plan routes for your business? It can be difficult to juggle optimizing routes, technician availability, and a lack of communication on top of asset details. With real time job tracking you can take the guessing out of your workflow.
FieldInsight's real time job tracking gives you accountability over all your jobs and their statuses. FieldInsight allows you to:
Update statuses from the field
Trigger notifications from statuses
Gain thorough asset and job history
See more insight into your jobs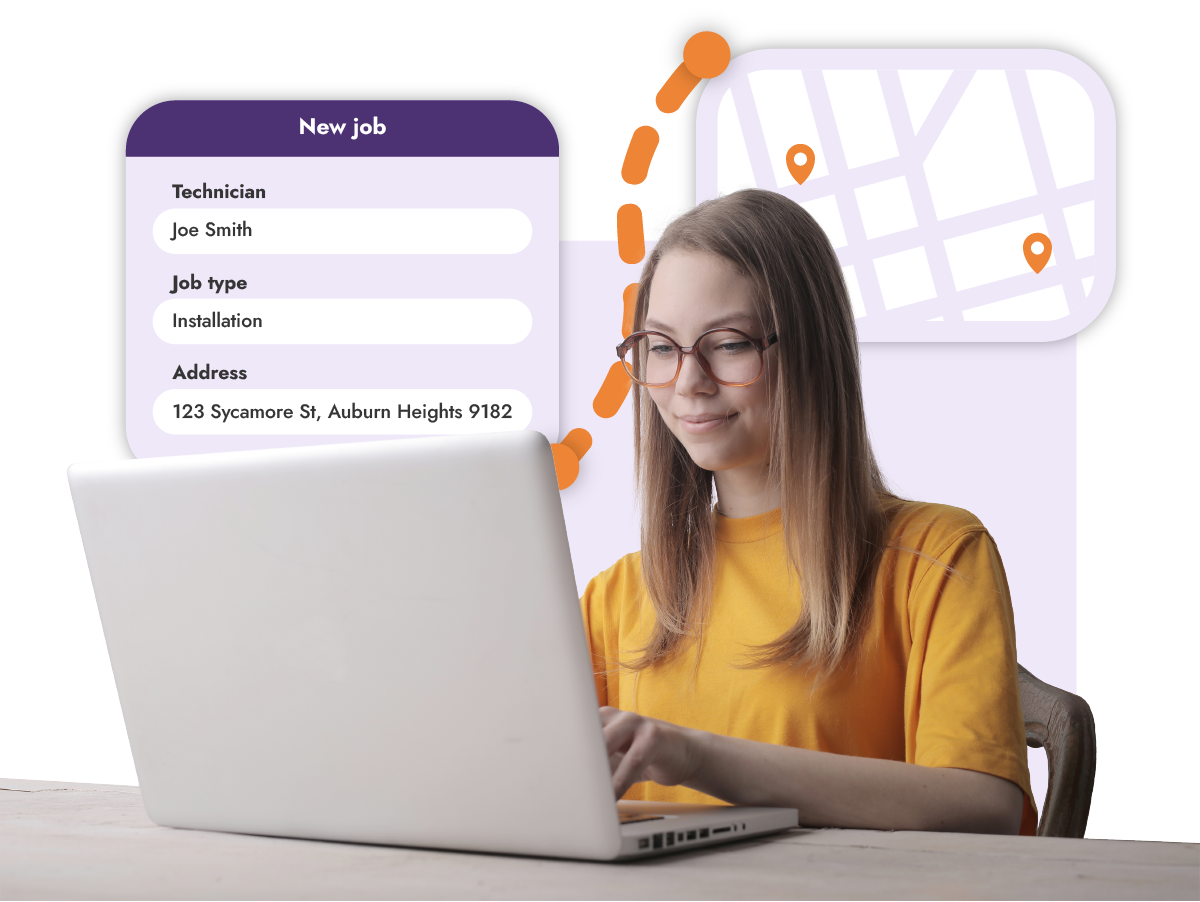 Gain Visibility Over Your Workflow
When you have a lack of visibility over your jobs, you may find that you have a black hole in your business where time and money is constantly lost. You might have no idea where your techs are, what jobs have been done, or if vital steps were missed on the job.
FieldInsight gives you visibility over multi stop routes, dynamic routing and service time windows with workflow management. You can easily access the FieldInsight platform from your Apple or Android devices to update real time data.
FieldInsight gives you the power to:
Use route planning apps such as Waze map or Google maps integrations
Access GPS tracking to see where all your techs are
View optimal routes for a tech's jobs
Access route management with tech availability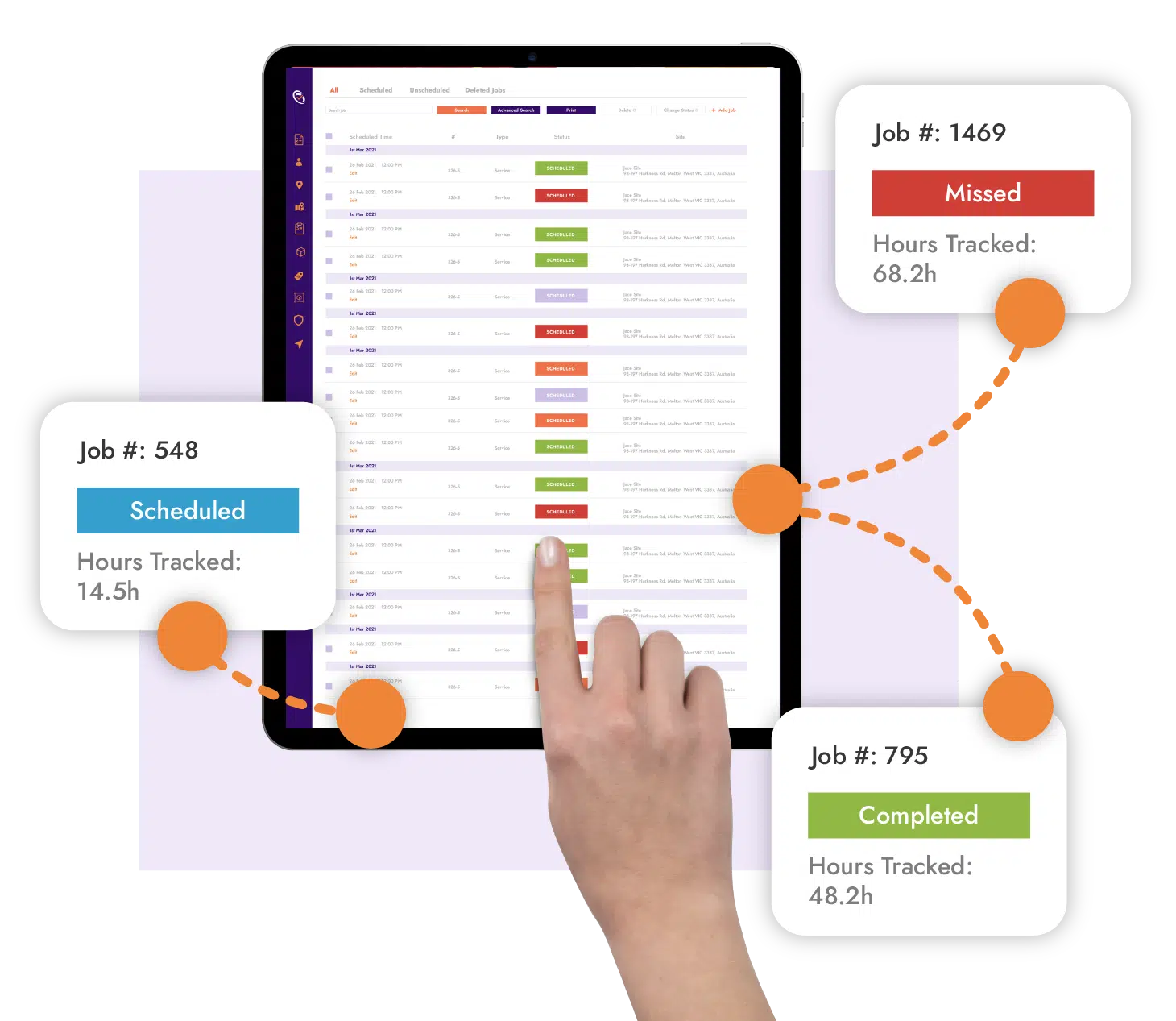 Benefits of Route Planning Software
With a route optimization platform you can gain the power back in your business. FieldInsight's route planning software allows you to:

Plan routes for your techs
See order tracking
Add in multiple routes
Schedule in service calls
Boost customer satisfaction
Save time with automation
Access proof of delivery routes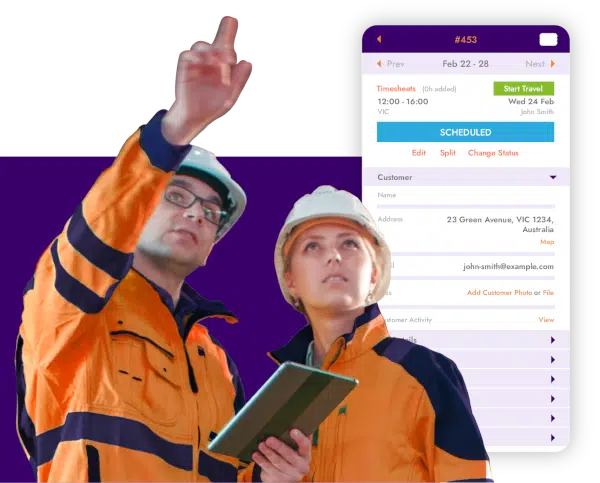 The Only Route Optimization Software You Need
Do you have multiple stops within your planned routes? Does your delivery route planning involve spreadsheets and whiteboards? If you are frustrated with juggling order tracking, planning routes, and trying to save time in your business, there is only one end-to-end platform that you need.
FieldInsight has features surrounding optimized routes for field service delivery businesses. You don't need to switch back and forward between three different apps, or try to read a hastily drawn paper map to find your next customer's address.
With the FieldInsight route planner, all you need is accessible within the one platform. With just a few clicks, you can see your asset details, customer information, safety documentation, and of course the optimal routes for your day.
Save time in your field service business with FieldInsight's routing software features. Find out how we can help you today.
Want to see FieldInsight in Action for your Business?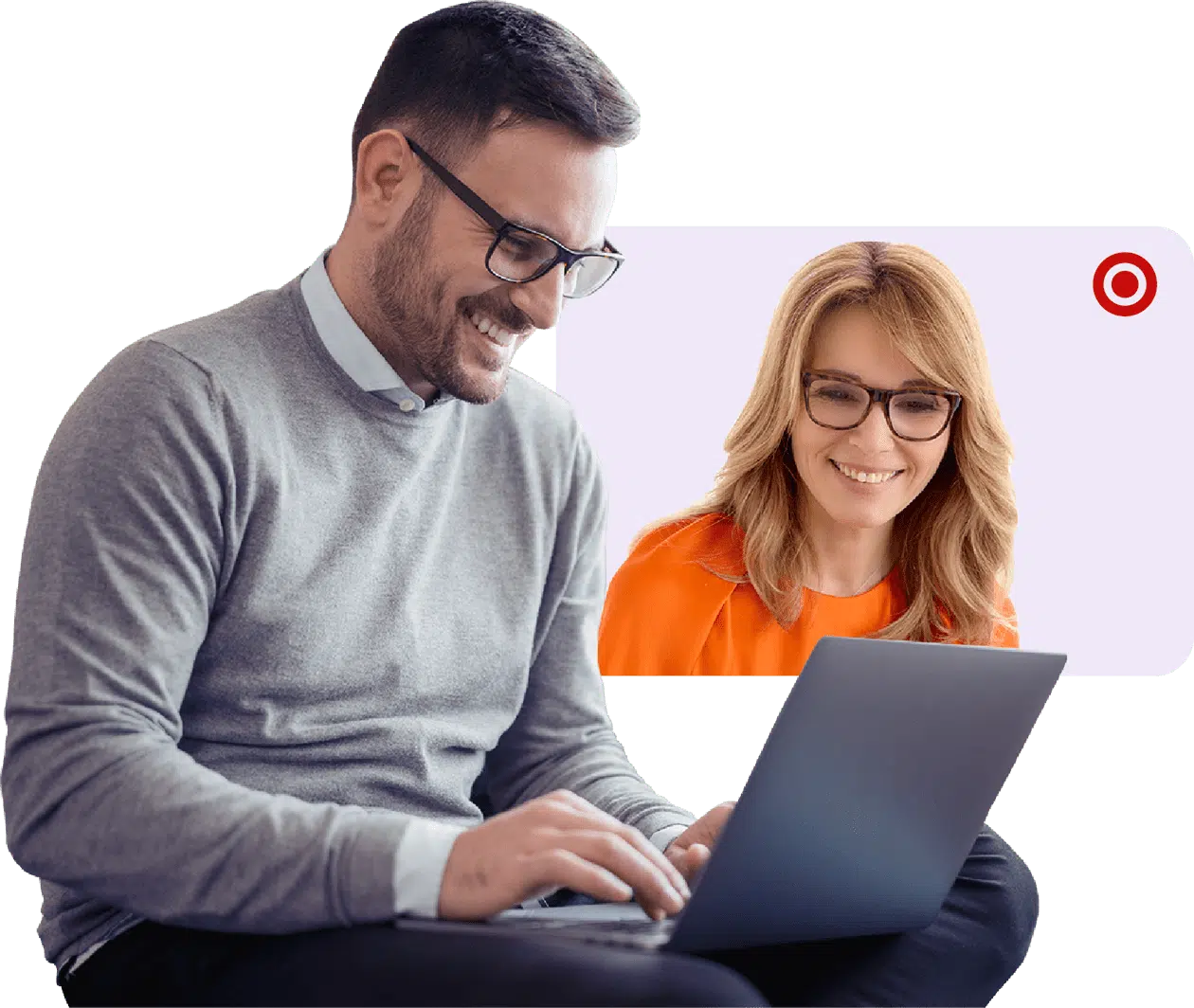 No Sales, just us listening and understanding your goals then show you exactly how you can achieve them using FieldInsight.
You'll be working with a product and automation expert who has worked in this space for over 5 years, and knows the optimal workflow to address your needs.
Book a 15-minute Call today to see FieldInsight in Action.