HVAC CRM Software
Integrate HVAC customer data in one platform. Boost profits, reduce admin time, and streamline field service workflows. Manage multi-location clients, customize data capture, and set immediate reminders. Keep technicians informed with real-time updates.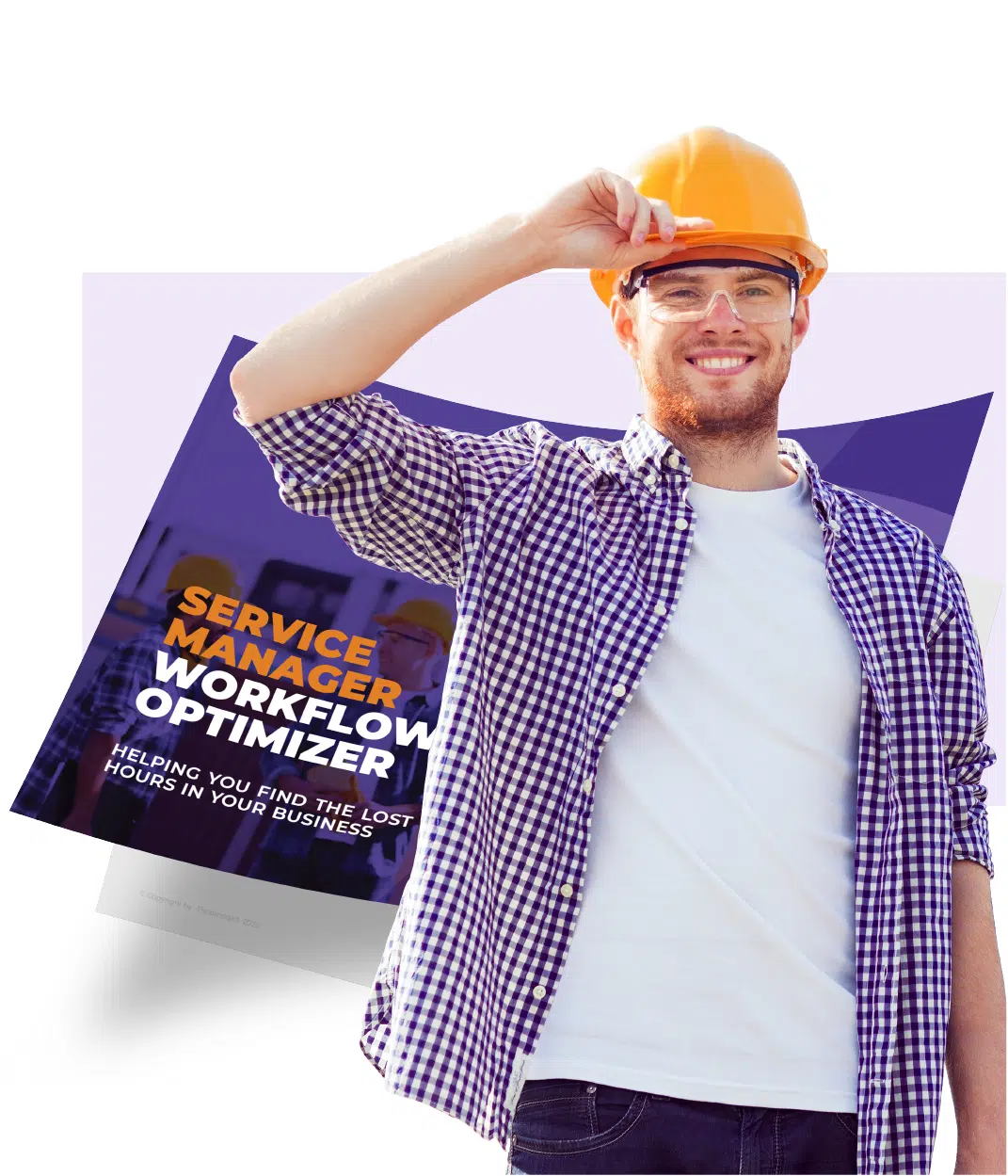 Secrets to Growing HVAC Business Operations
Get a free copy of our Service Manager Workflow Optimizer that you can implement in your business today!
Systemise key workflows to save hours of admin across the Field & Office – Download the Service Manager Workflow Optimizer here.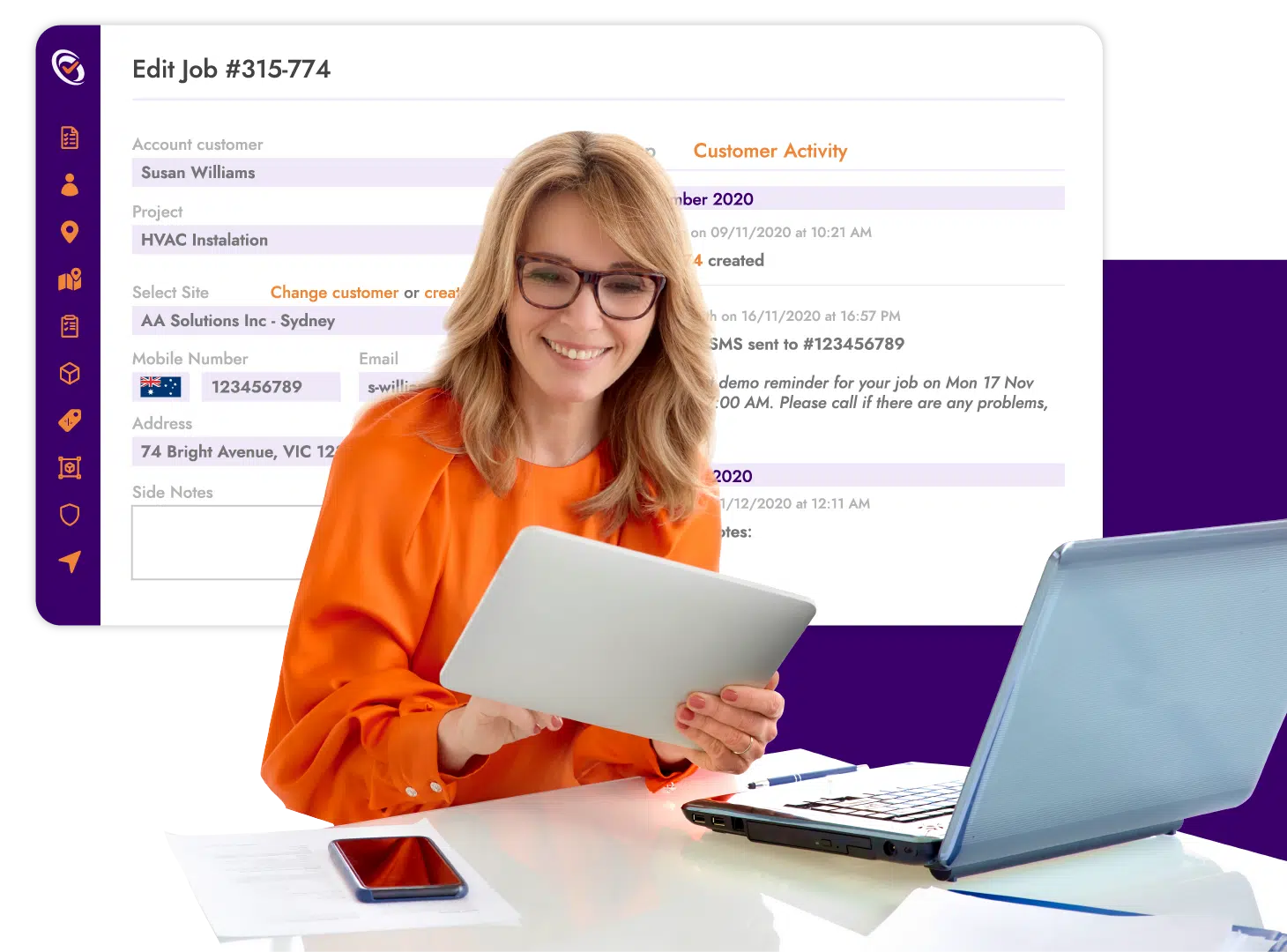 Can you find customer job history & information with ease?
Find customer information easily with a flexible customer search available real-time, confidence to remove the fear of accessing out of date information.
Imagine if you could remove the frustration of missing information? With FieldInsight HVAC software you can.
See both the Customer and Job history at a glance.
Search by your own custom fields.
Get a cloud based field service database (so you can access your data both in the office and in the field).
Set up reminder SMS or emails for customers to get invoices and quotes out on time and follow-up.
Easy to use with leading Accounting software such as Xero and QuickBooks to maximise your CRM and job management data.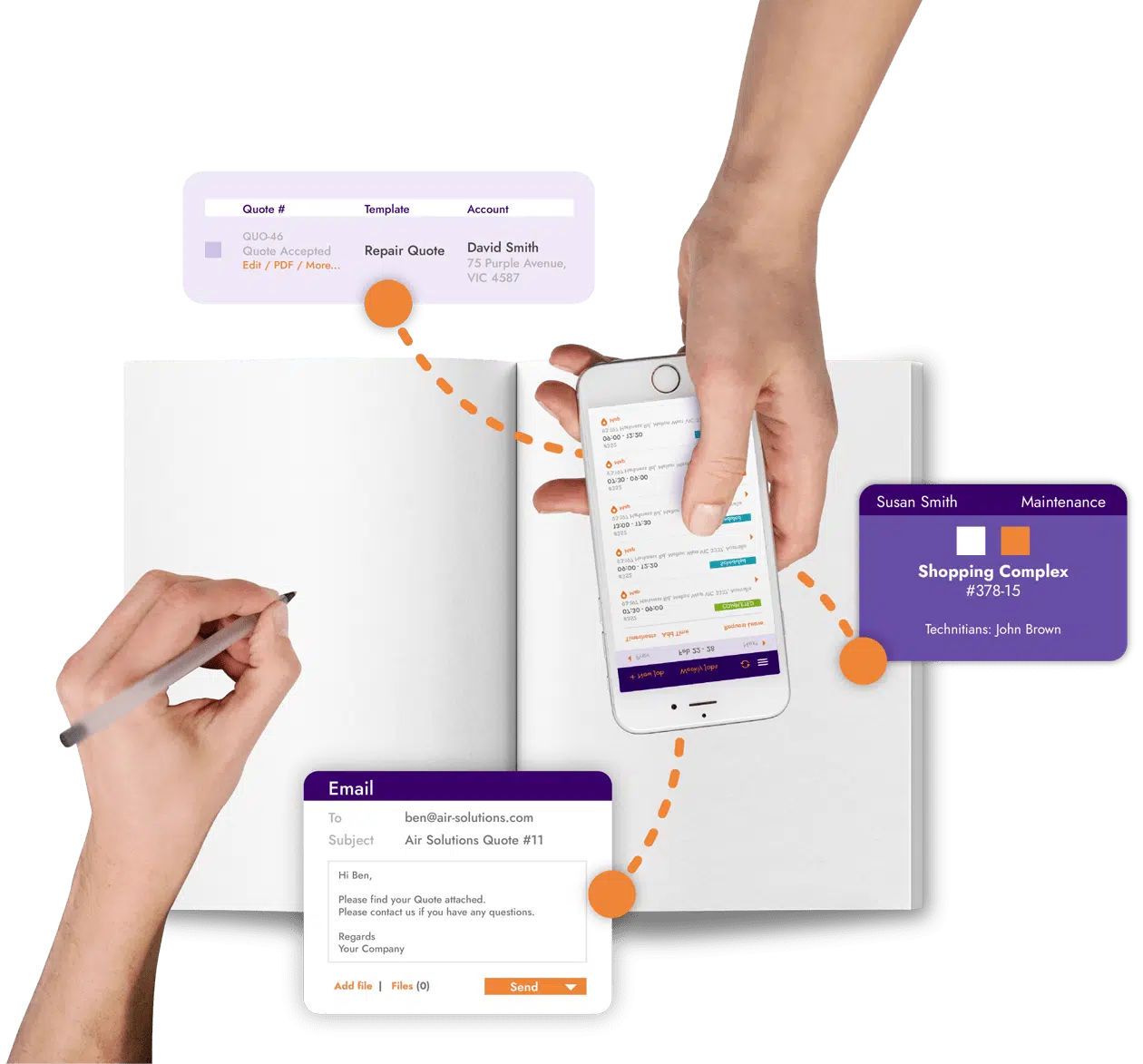 A system flexible enough to capture all your data?
Imagine you have a system that fits to your workflow like a glove without the stress of having to change everything for the team. Don't wait until you throw the laptop out in the window in frustration before you find better fitting service software. With FieldInsight CRM software you get…
A flexible and customisable job workflows to find the right information when you need it.
Manage customer expectations proactively with triggered reports & job reminders.
A job workflow that best fits with how you run your jobs.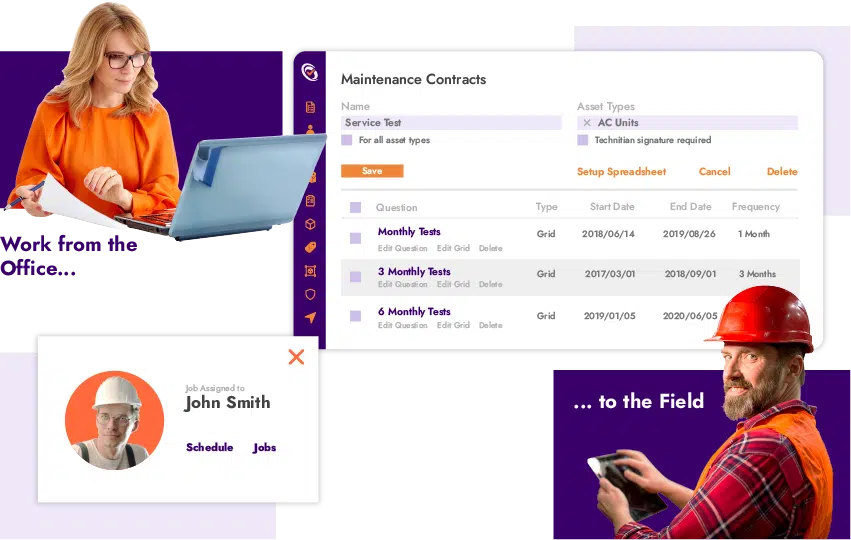 Is your system too slow?
It is extremely frustrating when you want to move fast but you have a slow system (paper-based etc), you may have technicians waiting on work orders to load or have the office waiting for information to be returned to complete the next task. When you leverage powerful and fast HVAC software you can be confident your business is efficient and streamlined.
Capture data once, use it in the Field or in the Office.
Get information to the next step faster (Quoting, Invoicing, Asset Reports).
Flexibly to show the information you want on your calendar or in the MobileApp.
Drastically simplify the technician workflow in the field.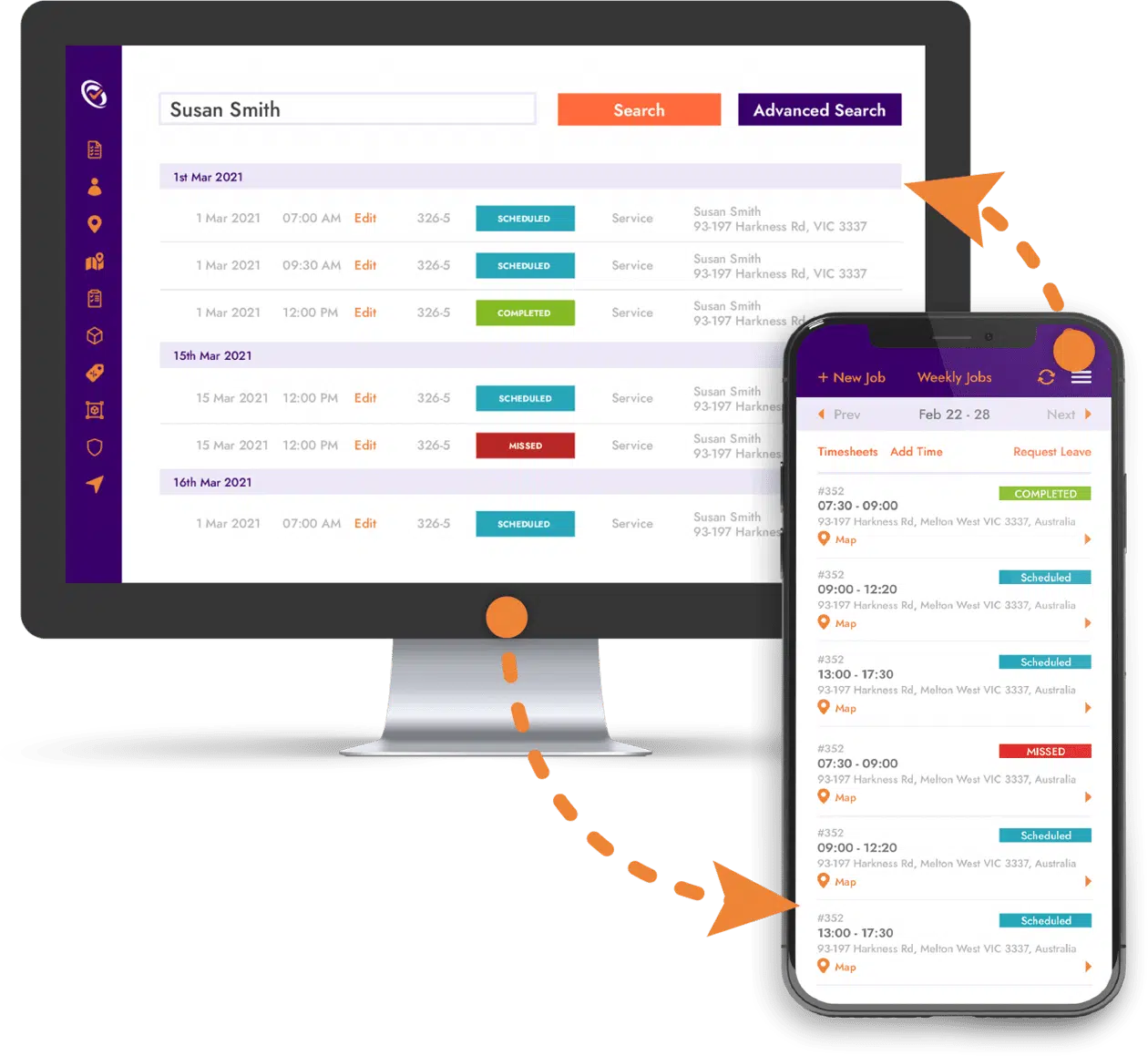 Achieve a connected Office & Field view of Customers/Jobs
Keep the Technicians in the field and not wasting trips back to the office to collect/drop-off paperwork/materials etc. When you share real time information between the office and field you create a powerful balance in your business and reduce wasted time and effort.
Flexible field control to show fields to technicians or schedulers by JOB STATUS
Triggered Email and SMS that go out to technicians based on JOB STATUS
Job Fields that dynamically show the right information based on JOB TYPE
Leverage asset information for a site for each visit to maximise time servicing equipment
Contact FieldInsight Today
For CRM service management software that delivers best in class to HVAC businesses, FieldInsight is worth a look. If you are a HVAC service that is looking for ways to optimise your business, having great handle on CRM to optimise your job workflows to increase customer satisfaction and job completion outcomes. When you deliver a quality service with ease because you have trusted software you can spend less time bogged down in paperwork and more time on what really matters.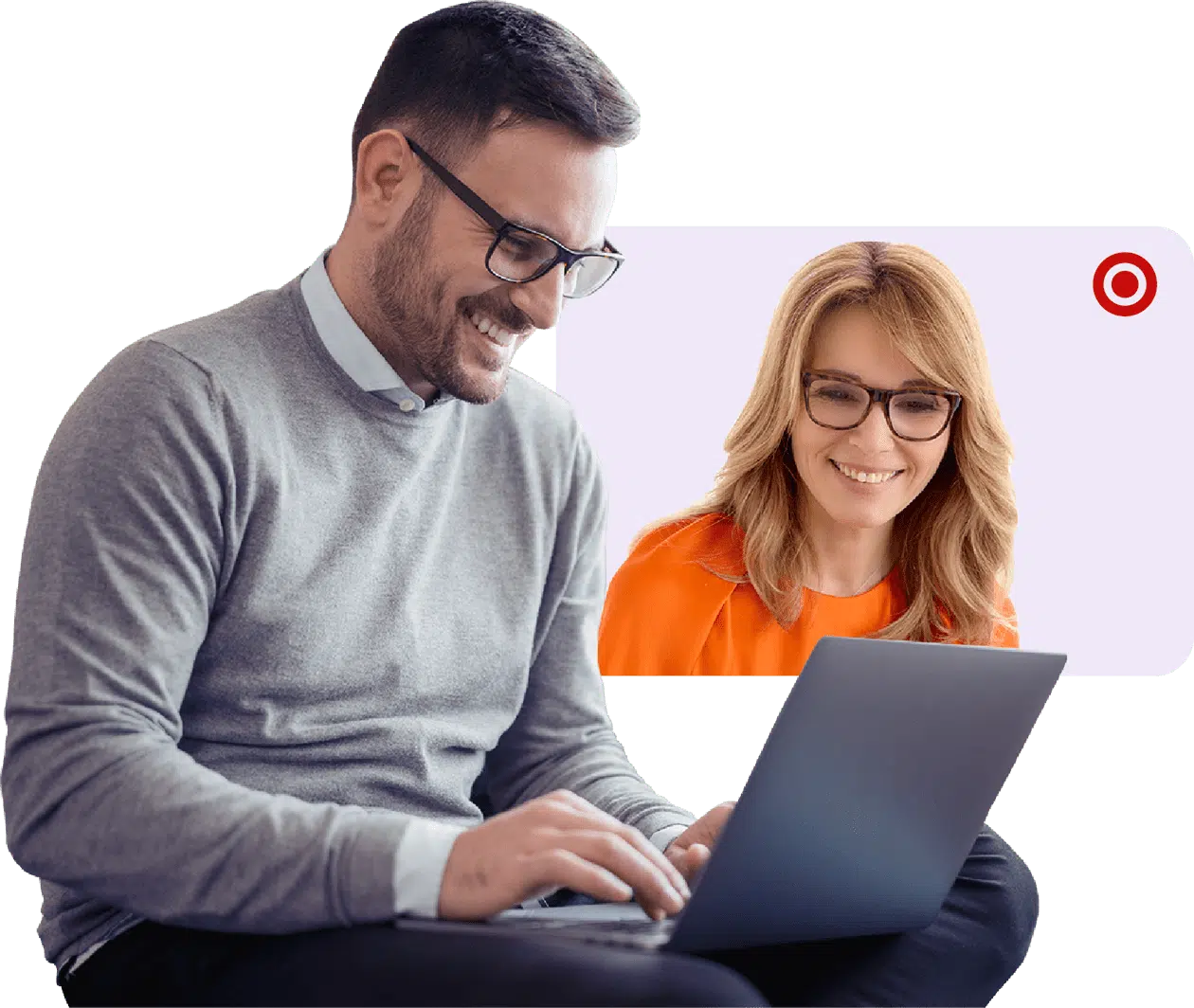 No Sales, just us listening and understanding your goals then show you exactly how you can achieve them using FieldInsight.
You'll be working with a product and automation expert who has worked in this space for over 5 years, and knows the optimal workflow to address your needs.
Book a 15-minute Call today to see FieldInsight in Action.