Job Scheduling Software for Tradies
Enhance operational clarity with our integrated platform. Manage jobs, distinguish billable from non-billable hours, and streamline job scheduling. Optimize views and boost profits while reducing admin time.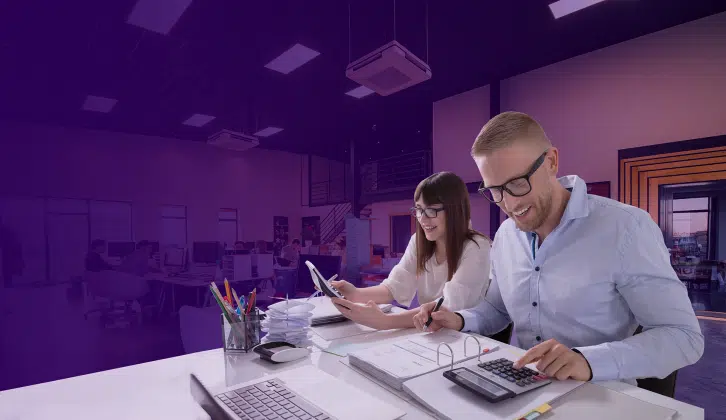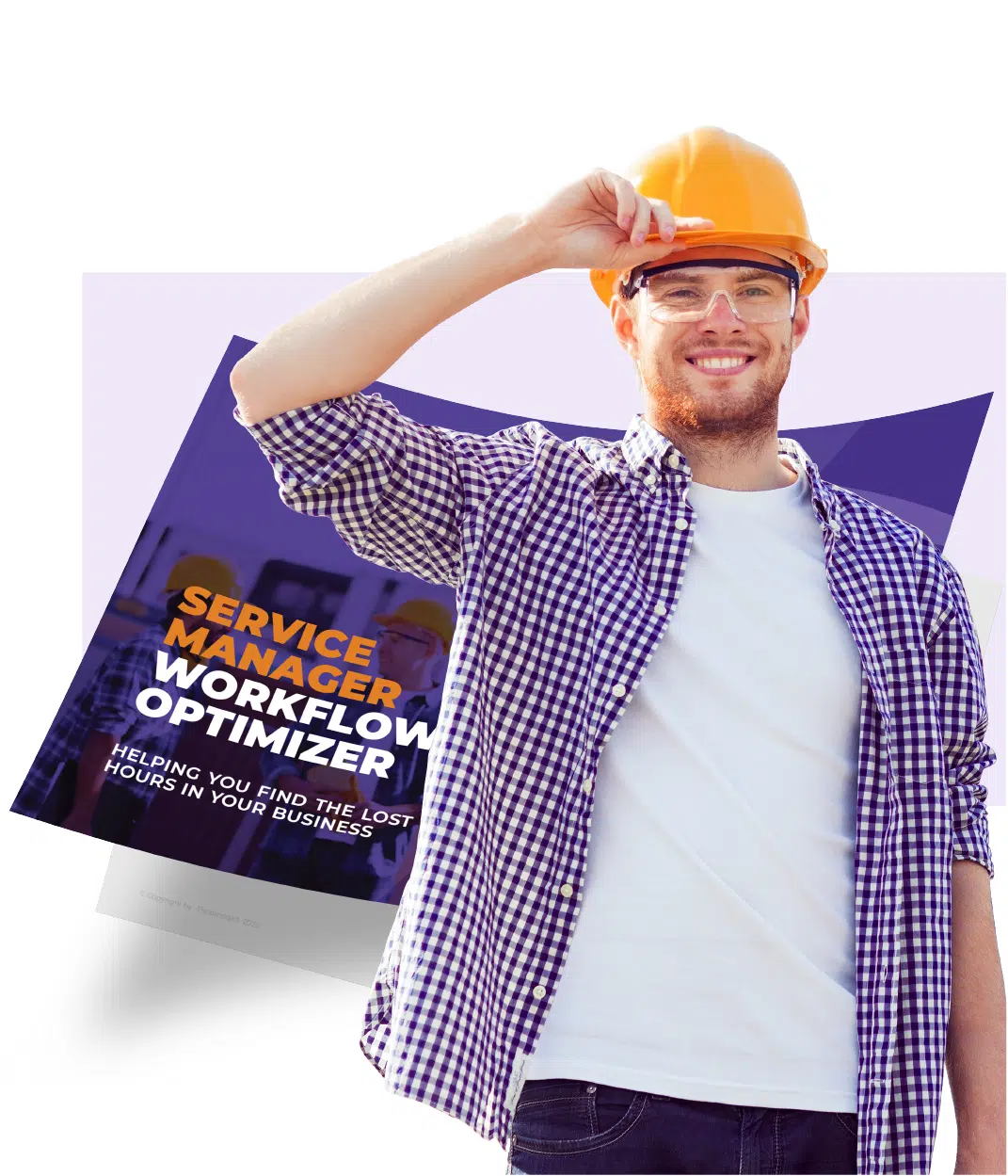 Secrets to Growing Business Operations
Get a free copy of our Service Manager Workflow Optimizer that you can implement in your business today!
Systemise key workflows to save hours of admin across the Field & Office – Download the Service Manager Workflow Optimizer here.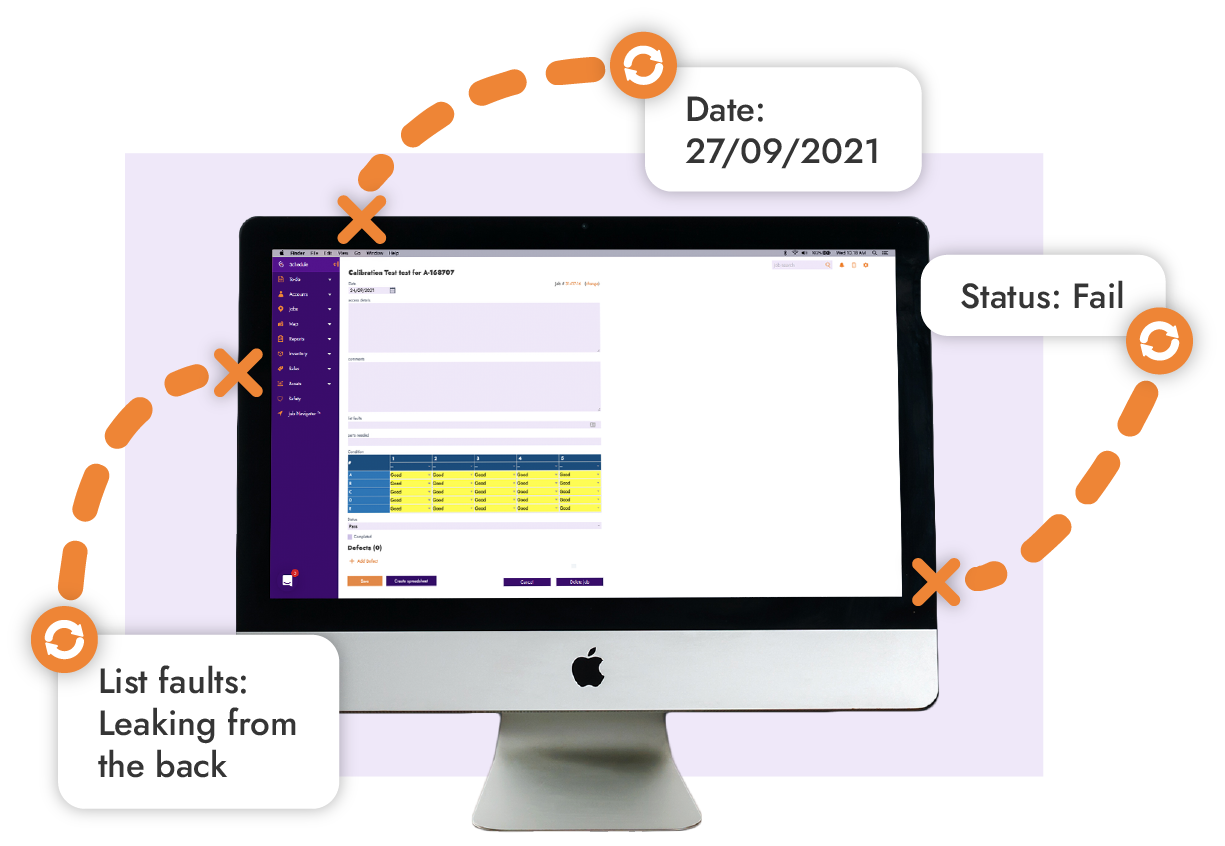 Seamless scheduling without the headache
Juggling the information for all your clients as well as your technician's availability and asset details can be hard, especially when you don't have a reliable platform. Imagine if you could access a drag and drop calendar with your team's availability and site details in a single view?
With FieldInsight scheduling management, you gain the support you need to easily schedule and create new jobs.
FieldInsight can help you schedule jobs so you can:
Gain more visibility over all your jobs
Manage availability of any staff member
Keep your team on the same page with real time data
Enable notifications and reminders for your customers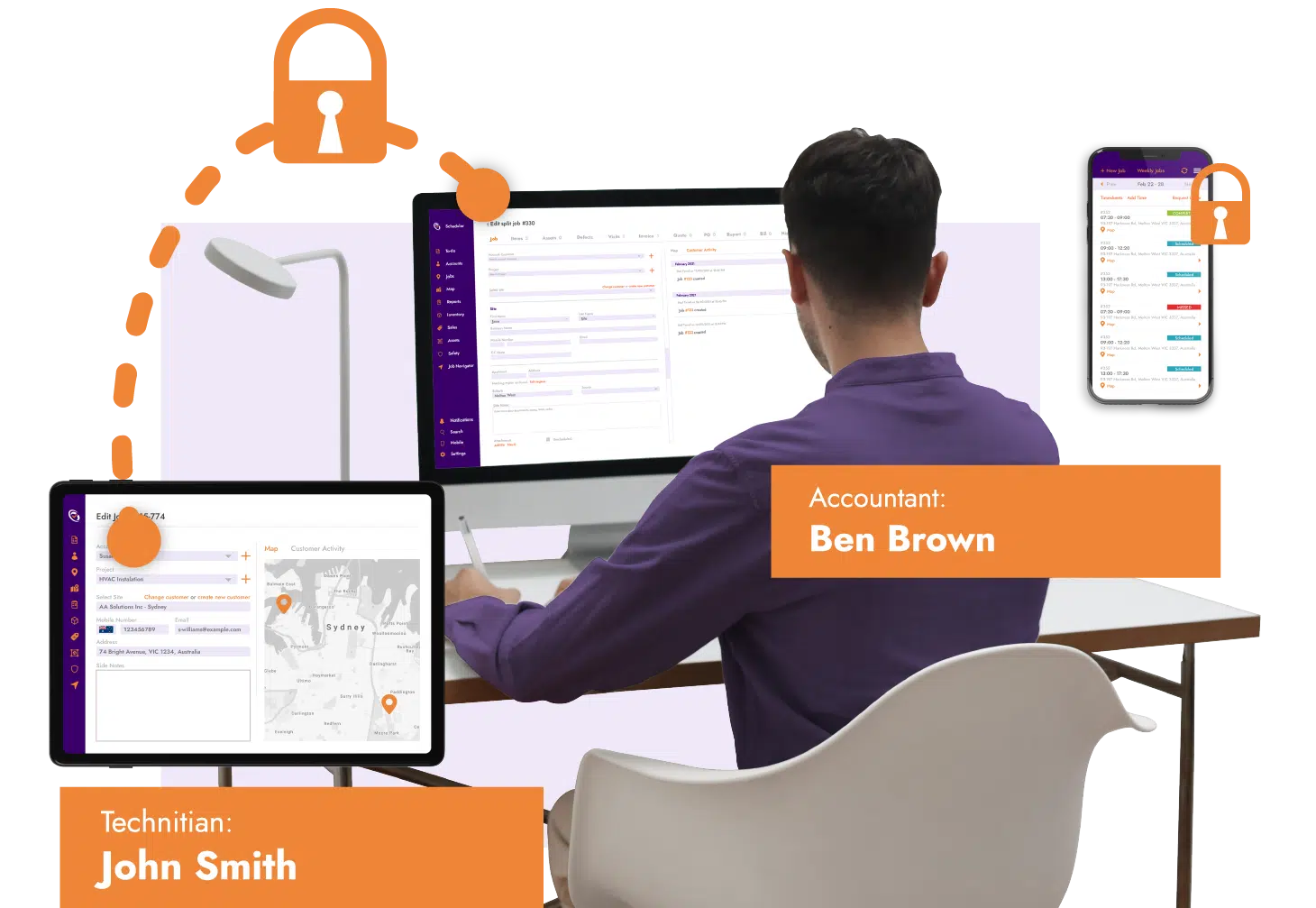 Easy Access to Job Details
Have you ever scheduled a job for a technician but forgot to include asset details, customer details or site address? When you have a busy week planned, you can't afford to waste your staff's time by missing important job details.
With FieldInsight you can easily access all your job information for your field staff and even set criteria for the work that needs to be completed. No more wasted travel time or phone calls to the job scheduler to find missing information. With FieldInsight all your information is just one click away.
Access job details from a mobile device
Use job status updates & boost visibility over your calendar
Prioritise urgent jobs and due dates for your team
Manage asset details and reports with just a few clicks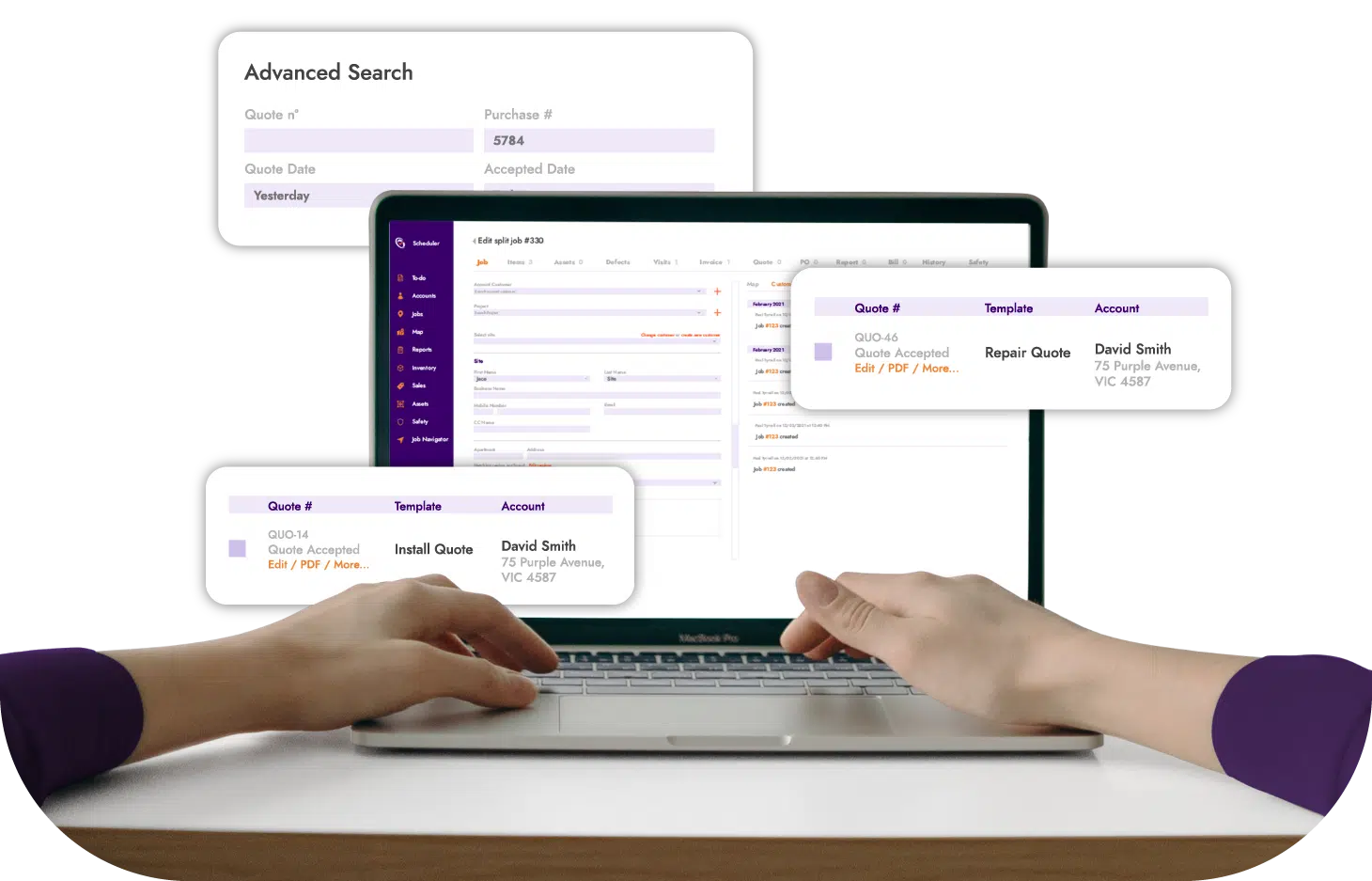 Efficient Communication within your Team
Struggling with managing certain schedules based on your tech's availability or skills? Staff management is easy when you have a field service platform like FieldInsight.
You can manage your job schedule while assigning jobs to the right person without leaving the calendar view. Communication with your team is vital, and FieldInsight makes it simple with the calendar view and customisable options around your scheduling.
Assign mandatory checklists for the job
Reduce errors with automation
Access route optimization to reduce wasted travel time
Track time spent on a job to improve future scheduling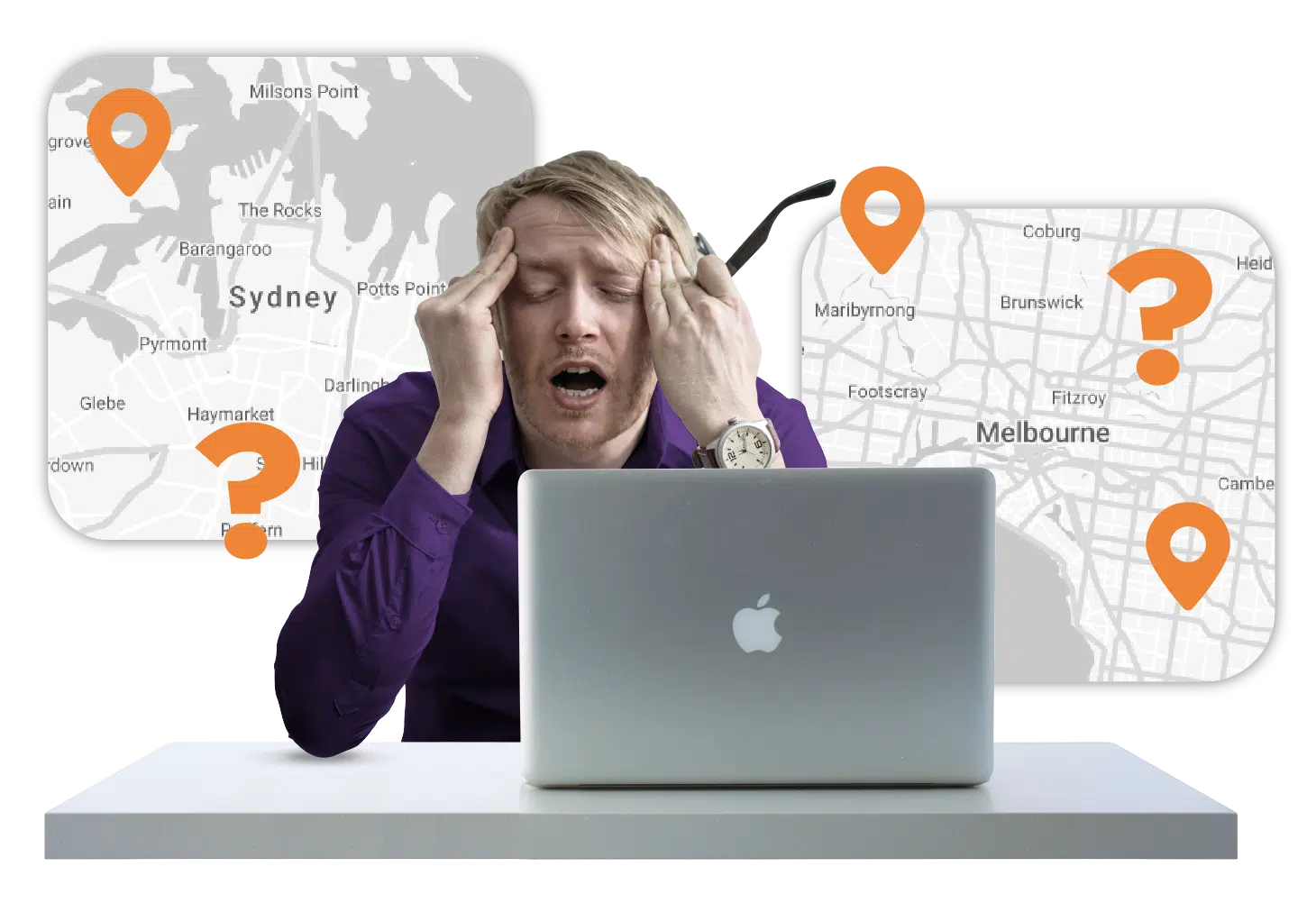 Visibility over all the moving parts of your schedule
From managing operational costs, to setting task requirements or sending off invoices, you need to have maximum visibility over all your jobs. Without the right resources, managing your business can feel like you are fighting a losing battle.
Access the benefits of a field service platform and unlock your business's potential. From the office to the field, FieldInsight gives you the clarity you need to keep your workflow on track.
Sync office and field job tasks
View the progress of your field staff
Capture key information with mobile timesheets
Use integration options for your accounting software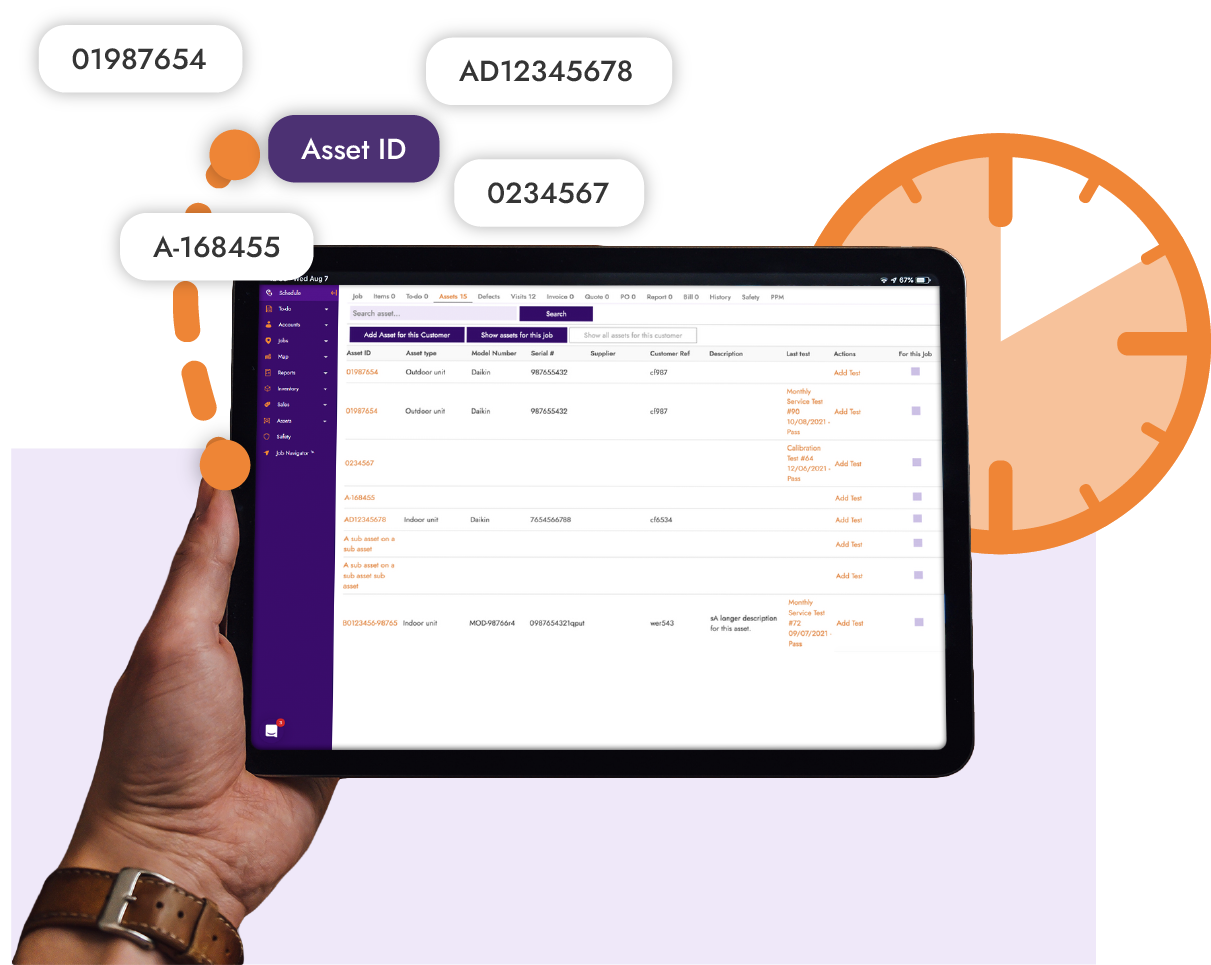 Manage recurring jobs with just a few clicks
View your calendar in daily, weekly, or monthly views and choose which technicians you want to add to the job with ease. FieldInsight gives you options to schedule your jobs in multiple ways so you don't feel constricted by your software. Instead, FieldInsight gives you the flexibility you need to schedule jobs the way you want.

With FieldInsight's job scheduling software platform you can:

Set recurring jobs with drag and drop options
Set billable and non billable time
Access job information from anywhere
Use simple report generation (no double data entry!)
View your jobs on the map planner
Access instant notifications and reminders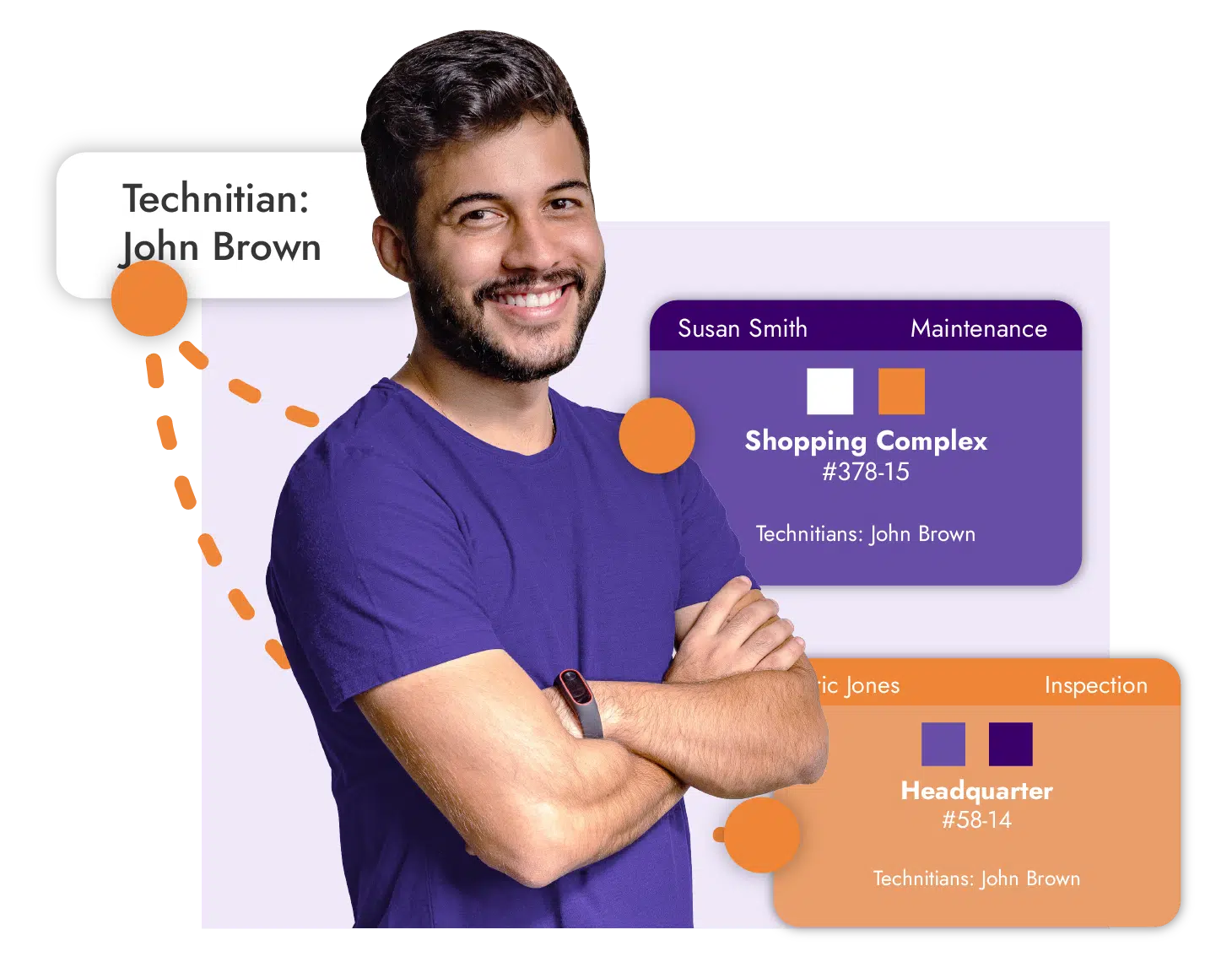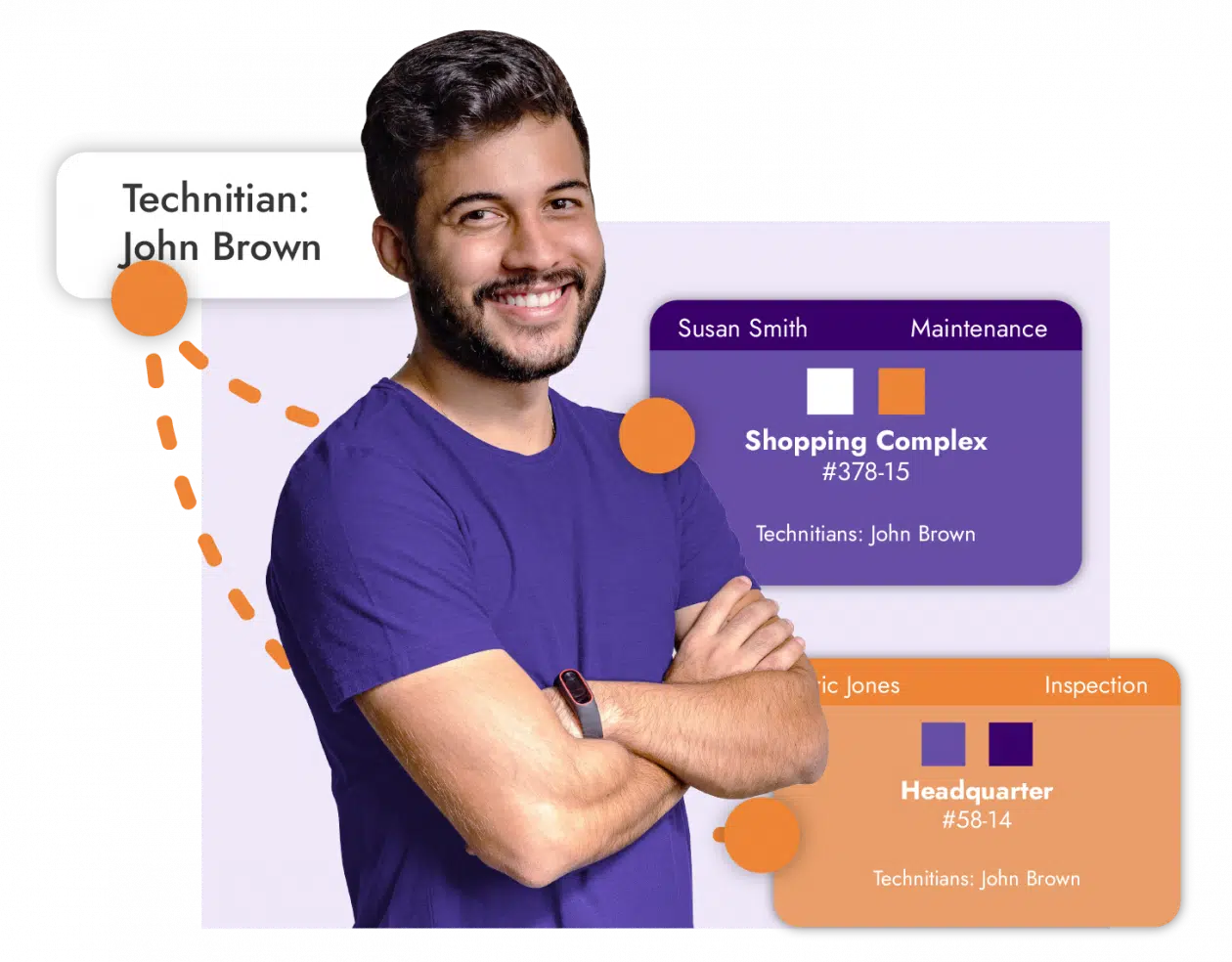 The Only Scheduling & Job Management Platform You Need
Don't spend your time jumping from platform to platform just to complete a simple job. Stop struggling with spreadsheets and double data entry. With FieldInsight scheduling jobs is simple. With the all-in-one platform you gain the control over your workflow.
Scheduling is the backbone of any business and will determine how successful your team is at satisfying your customers and getting the job done right. FieldInsight will ensure that your team has all the tools they need with real time updates, checklists, notifications and an easy to view calendar.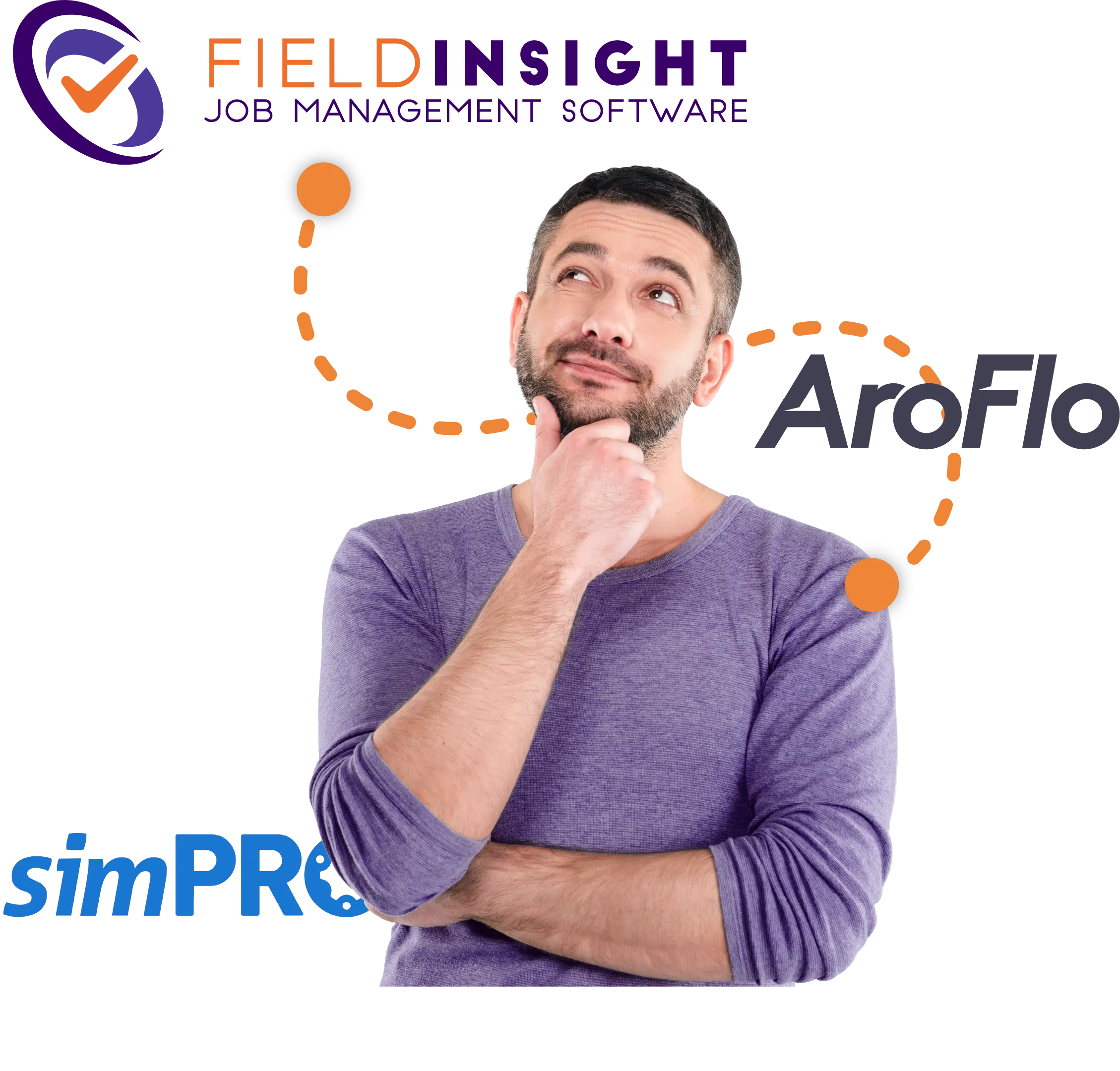 FieldInsight's Guarantee
"We are very confident we will get you up and running the way you want, with FieldInsight, so much so that we offer a 90 Day guarantee on your On-boarding fee and subscription costs."
Paul Tyrrell – CEO FieldInsight.com
Want to see FieldInsight in Action for your Business?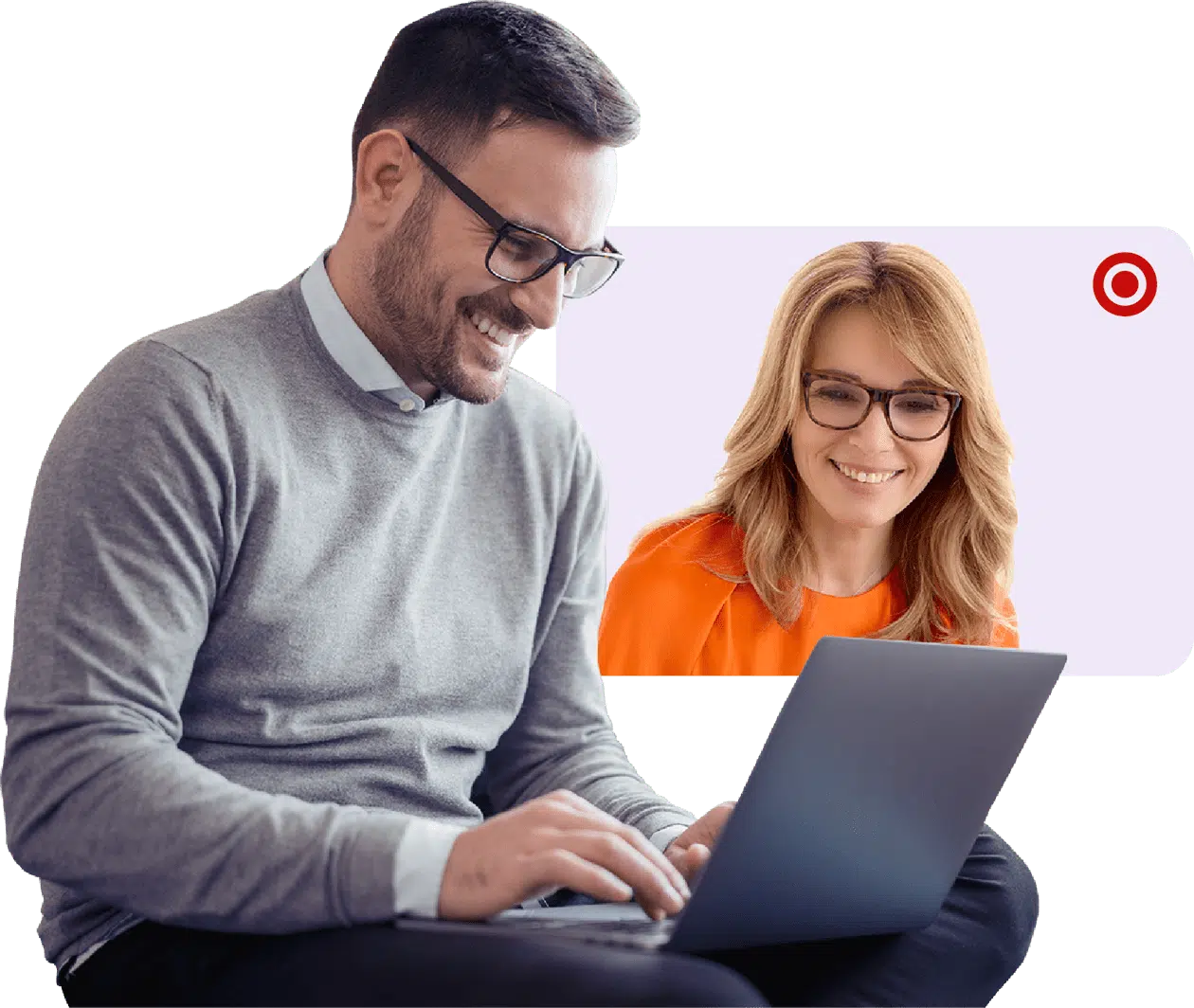 No Sales, just us listening and understanding your goals then show you exactly how you can achieve them using FieldInsight.
You'll be working with a product and automation expert who has worked in this space for over 5 years, and knows the optimal workflow to address your needs.
Book a 15-minute Call today to see FieldInsight in Action.