All-In-One Field & Asset Maintenance Platform
Centralise job life cycles and asset maintenance for profitable growth. Seamlessly synchronize field to office: from quotes, service delivery, to invoicing and reports.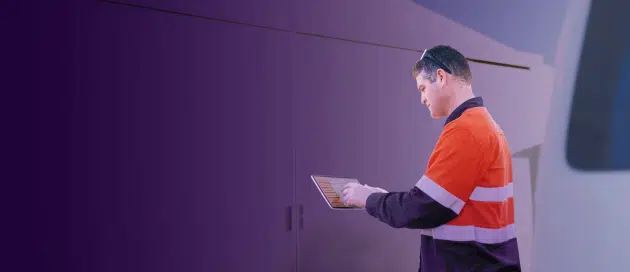 Service Manager Workflow Optimizer
Helps you find the lost hours in your business
Without a clear goal, your team could be wasting up to 10+ hours on  easily avoidable mistakes. We've developed a FREE resource to bring more organization to your business. We call it the Service Manager Workflow Optimizer.
20415
Minutes Saved in Quoting
$301,080
Saved This Week
1727
Asset Test Minutes Saved
451590
Minutes Saved This Week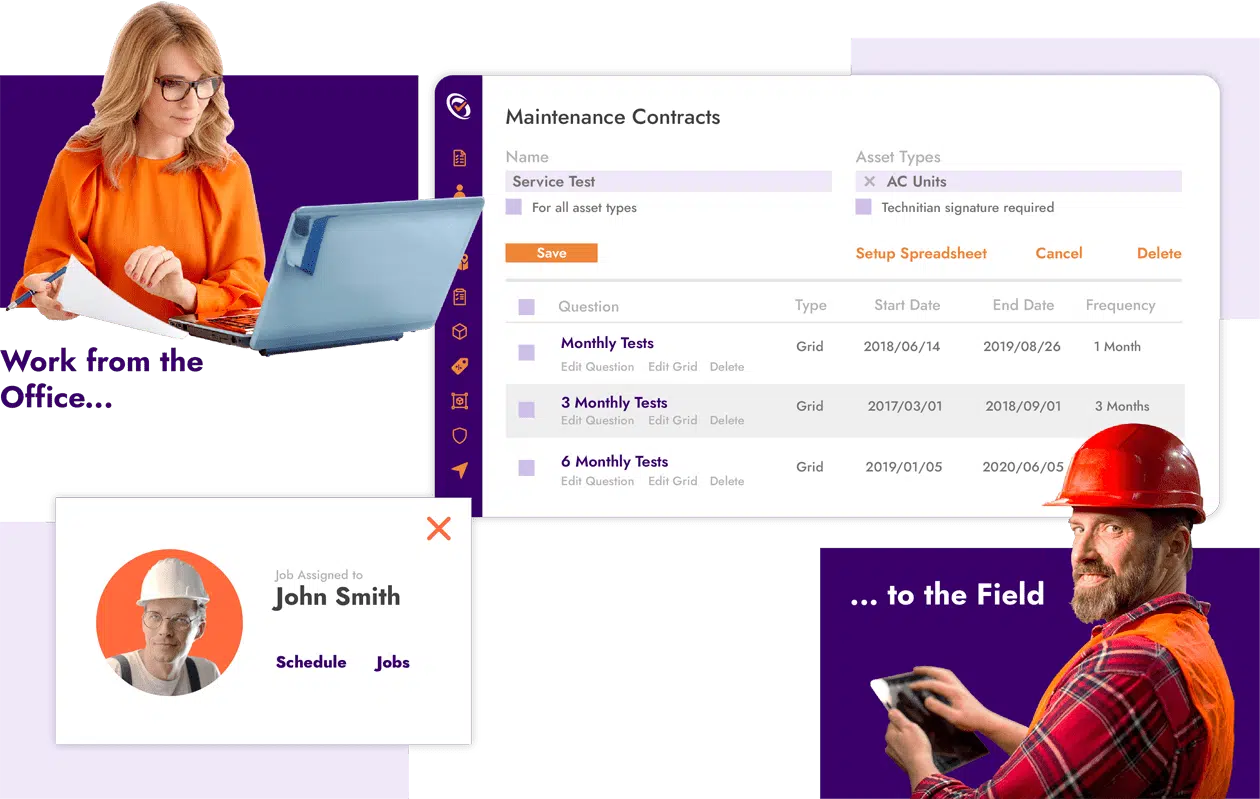 Management Platform
Seamless Workflow, One Integrated Platform
Access all the tools anytime, anywhere, whether you're out in the field or at the office. From scheduling to billing, it's all about being profitable, efficient, and fully  integrated.
Job Management
CRM
Quoting
Mobile
Scheduling
Accounts
Field Service Management Platform
Timesheets
Asset Management
Preventative Maintenance
Project Management
SWMS
What our Customers Are Saying

Commercial HVAC
"We are a large commercial HVAC business and we had information all over the place, and many systems running. The existing software just wasn't growing with us, and moving to FieldInsight has made our life run so much more smoothly. It's been a great decision."

Emergency Plumbing
"We were losing money even though we had more work, we just couldn't see where the money was going. Within two weeks of implementing Invoicing with Inventory and recording Timesheets we could sharpen our systems and now making a solid profit."

Mechanical Electrical
"After trying other Job Software, with years of frustration, I met with Paul from FieldInsight and achieved real value in less than 2 months. It was the best investment we've made this year."
Take your Commercial Field Service business to the next level. Book a call with our product experts today!
Request Demo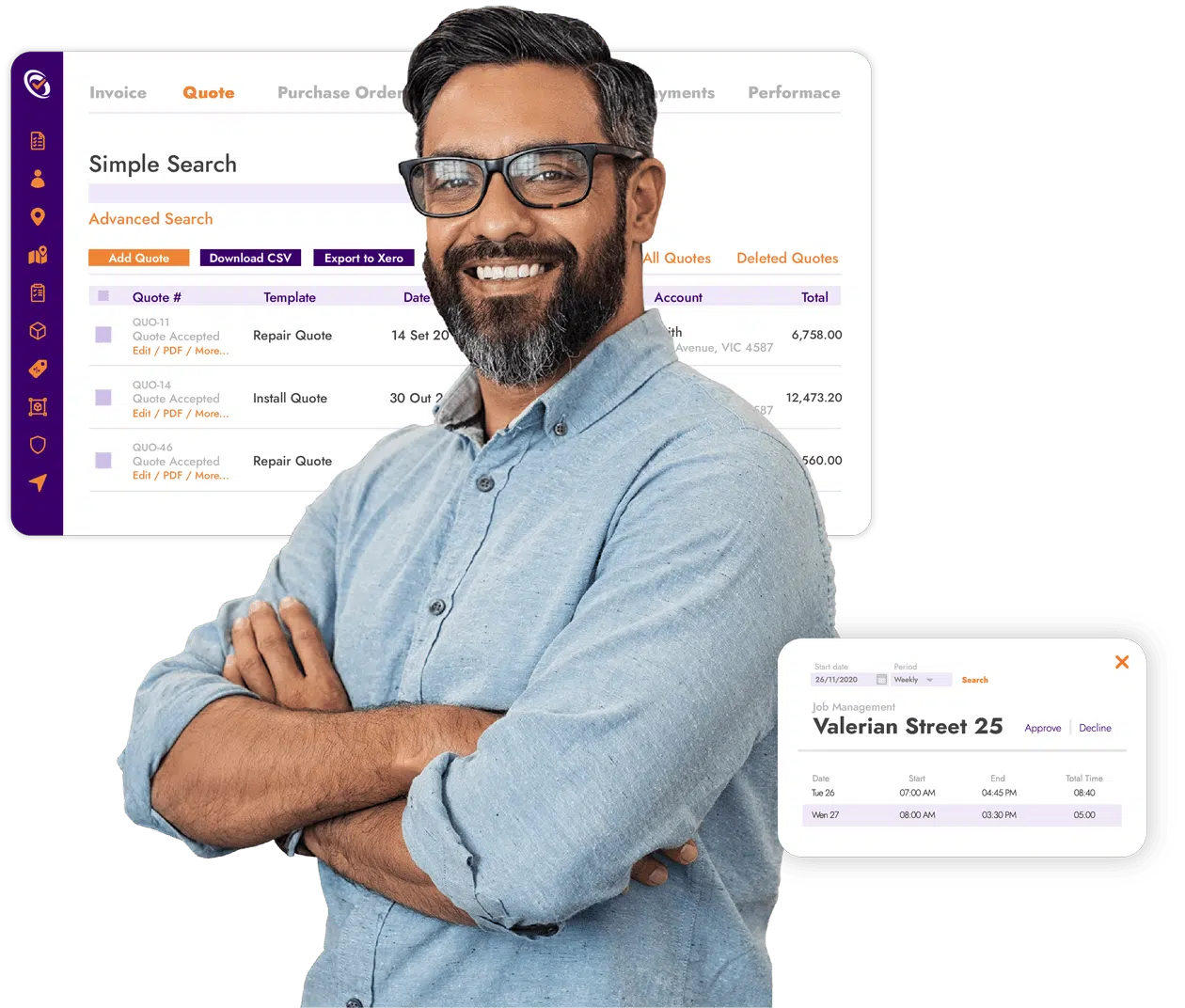 Target Industries
Tools Designed for Your Industry
Civil construction
Commercial HVAC
Mechanical HVAC
Plumbers
Electricians
Fire Protection
Heavy Equipment Software
Connecting Your Tools
Seamless Integrations for Quote Management
Xero

Quickbooks

QuotientApp

eWay

myob

MailChimp

Reckon

Email

API
Find out how to increase your field productivity with this simple and repeatable checklist.
Download our FREE SOP for Documenting and Managing a workflow for a Busy Service team. Use our templated process to quickly remove wasted time in your workflow.
Learn how to systemise HVAC Maintenance checklists without sending the techs into a spin.
Blog
Discover our Featured Blog Posts
12 Preventative Maintenance Best Practices To Follow
If you are in the field service industry, don't wait for the nightmare of a burning HVAC units to come knocking on your door. If you have a great preventative…
Air Compressor Maintenance Checklist For 2023
How often does an air compressor need to be maintained? Is normal maintenance enough? Air compressors are a standard tool in a technician's inventory and get their fair amount of…
11 Best Asset Management Tools in 2021
Do you struggle with an excess of paperwork in your business? Are you tired of feeling like you're working hard but going nowhere fast? Without an asset management system, your…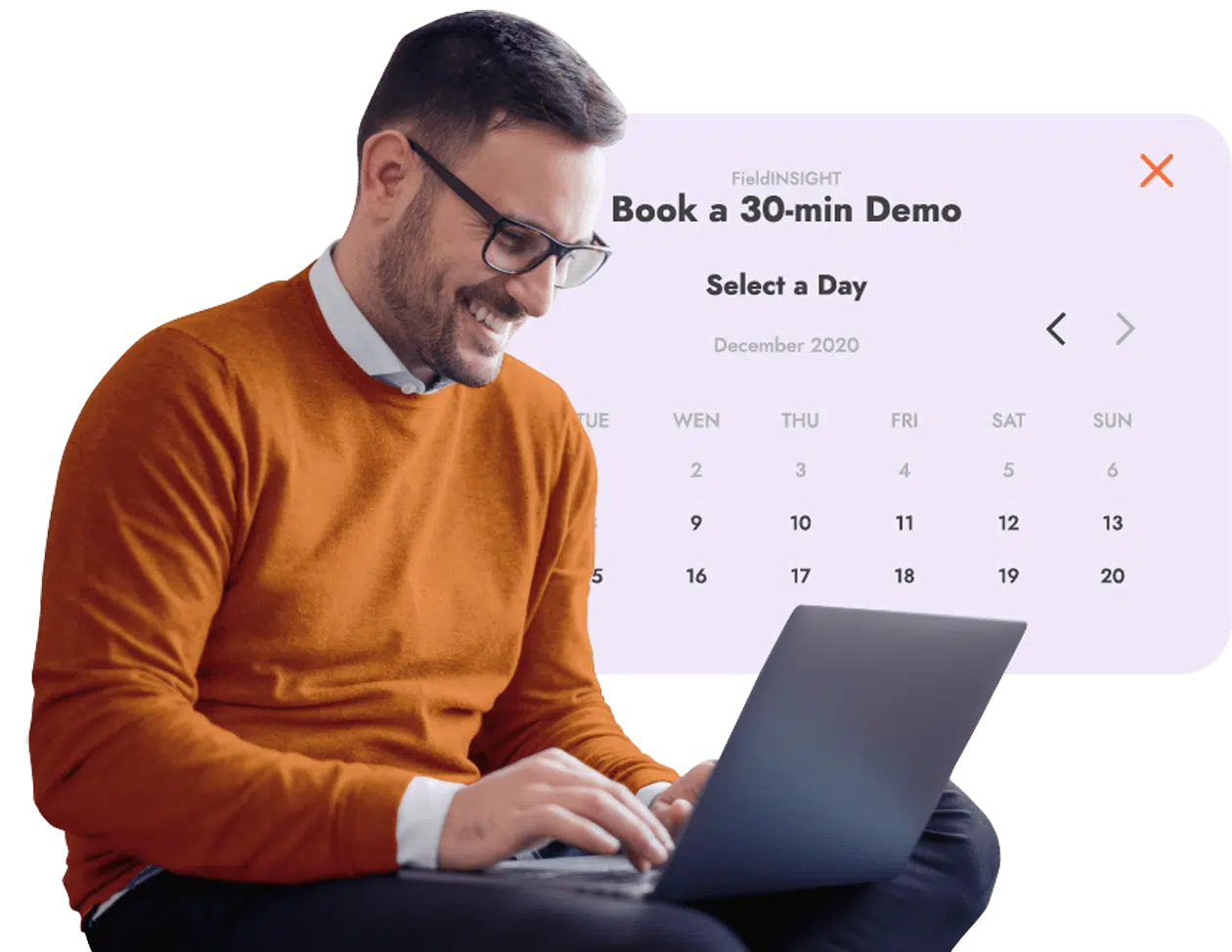 Ready for a Change?
Contact FieldInsight Today!
If you're interested in streamlined end to end job management, service management, asset management, project management, request a FREE consultation with us today to take your commercial HVAC business to the next level!
Request Demo