Field Service Management Software
Streamline workflow and improve field service management for your business. From HVAC, equipment servicing, electrical, and plumbing. From running the office through to the field mobile process and information handling. Empower install and service teams. Improve team efficiency with timesheets and automatic reminders. Eliminate delays for Quoting and Invoicing to improve cash flow. In the field quickly access, modify and send Safety documentation.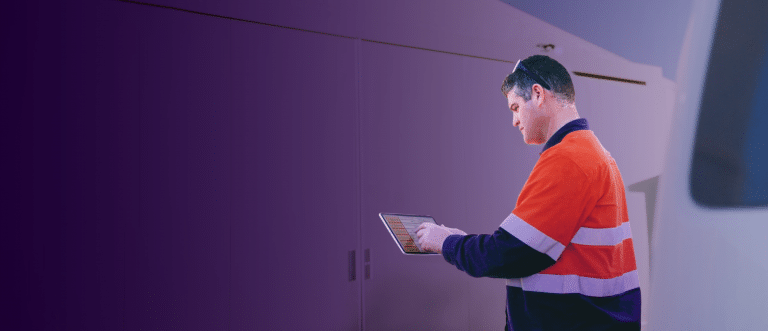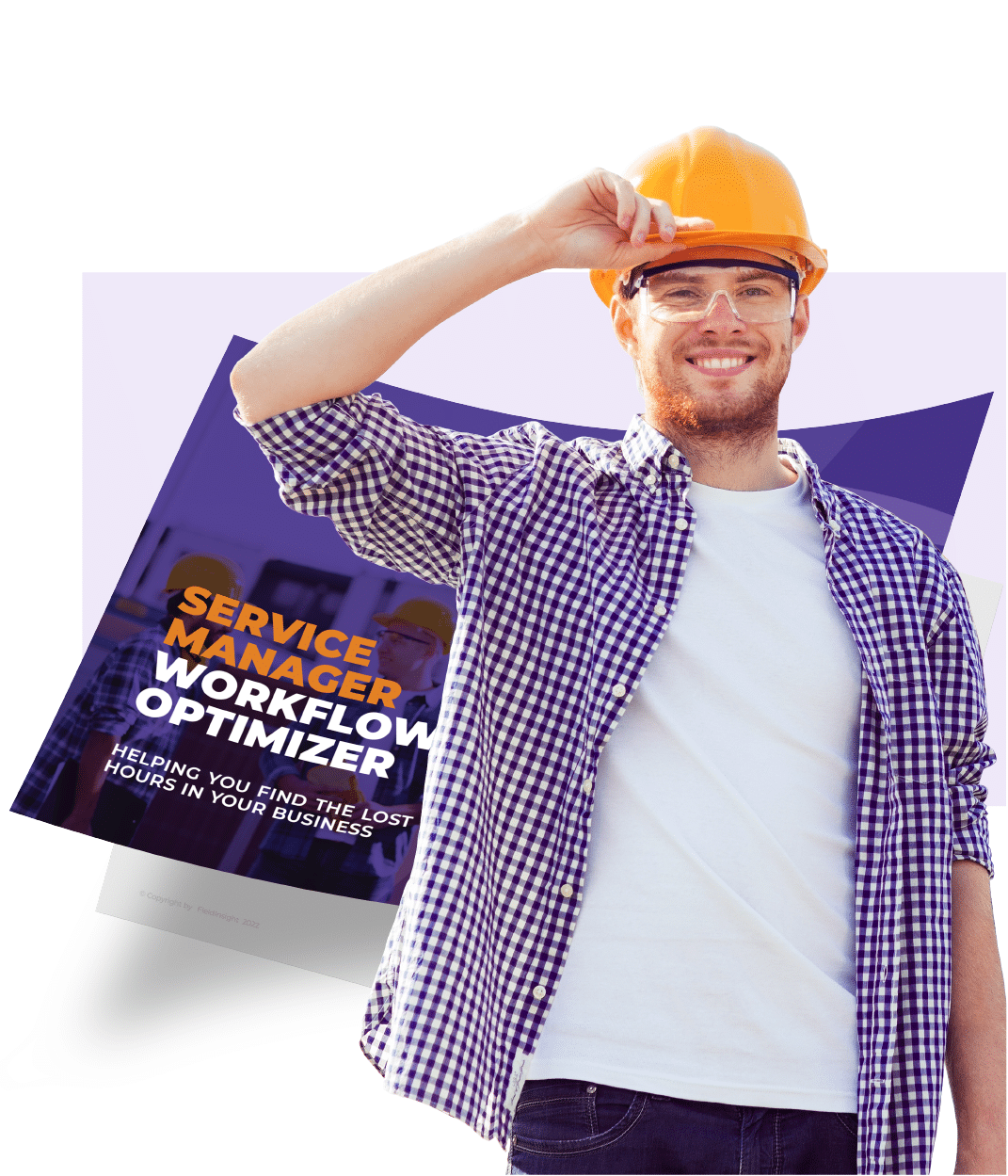 Secrets to Streamlining your Business Operations
Get a free copy of our Service Manager Workflow Optimizer that you can implement in your business today!
Systemise key workflows to save hours of admin across the Field & Office – Download the Service Manager Workflow Optimizer here.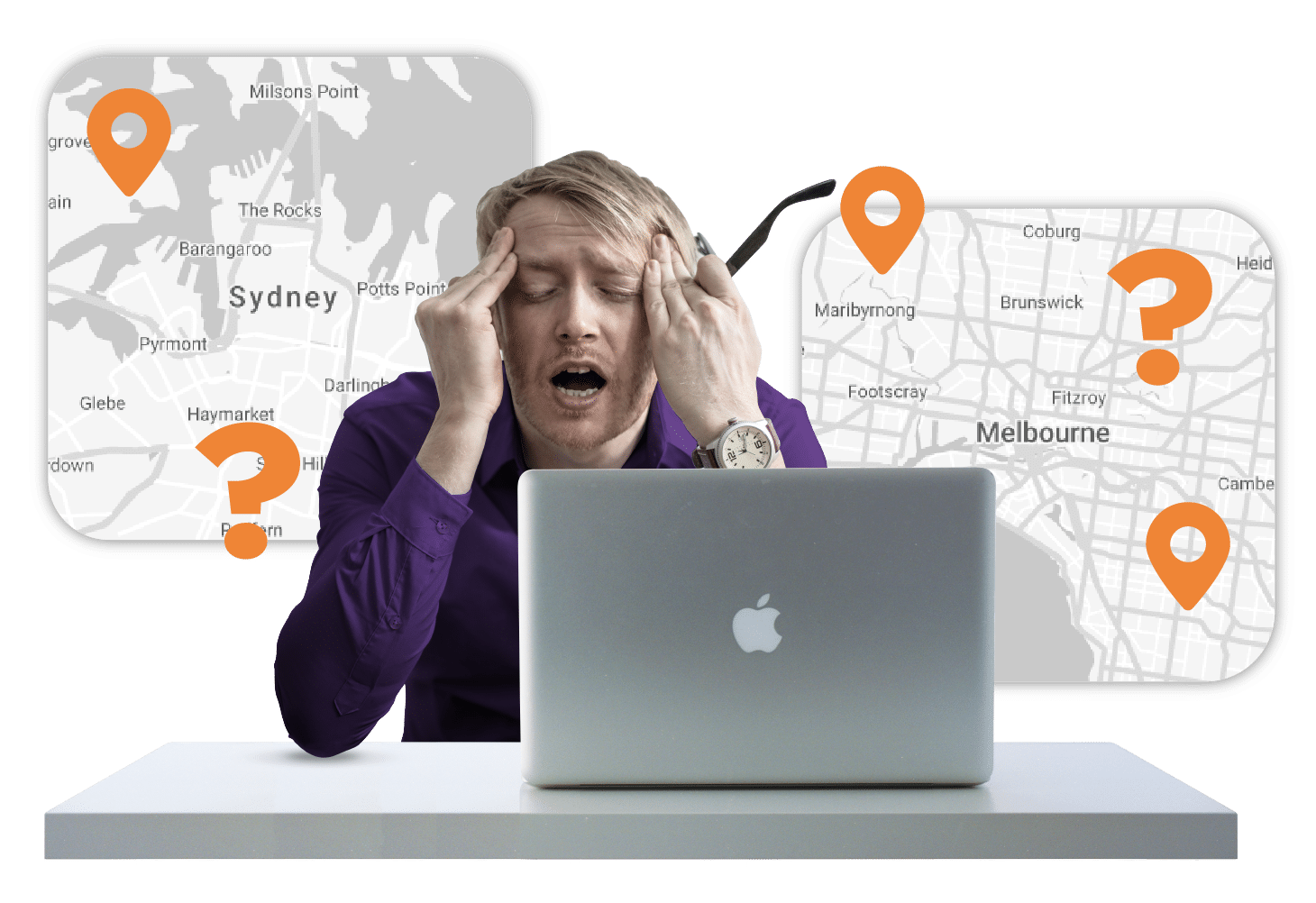 Does your team feel like they are running in opposite directions?
What would it mean for your business if your whole team was running in the same direction? Your schedules knew what your technicians are doing. Your technicians knew what they had and your customers were happy. What sort of business could you create if everyone was on the same page?
Tablet & Mobile field service software. Easily accessible everywhere
Instant connection between office and field
Save time on generating reports and customizing information
Configure your own workflow to fit your business needs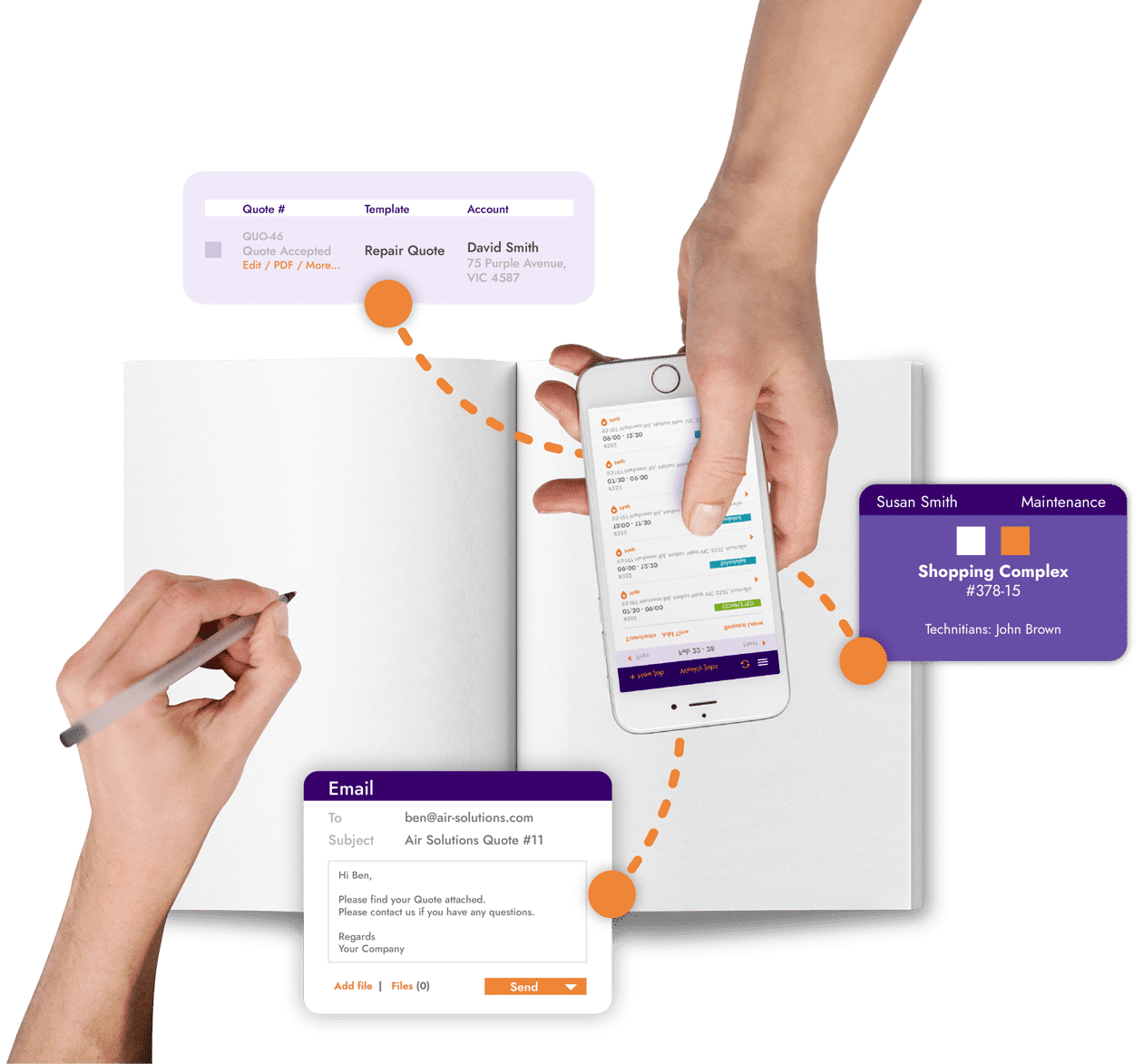 Do you struggle keeping track of everyone?
Get full visibility of the locations and tasks of your team with our field service management software. Our live schedule feature reflects the job status of field technicians in real-time through a click of a button. Whenever there's a change in the field., the office gets an update on job status and documents.
Improve work's efficiency and reduce time wasted
Reduce frustration with information available at your fingertips
Save time on traveling between field and office.
Improve the team's communication and keep track of job statuses with easy emailing and SMS reminders.
Schedule smarter with timesheets.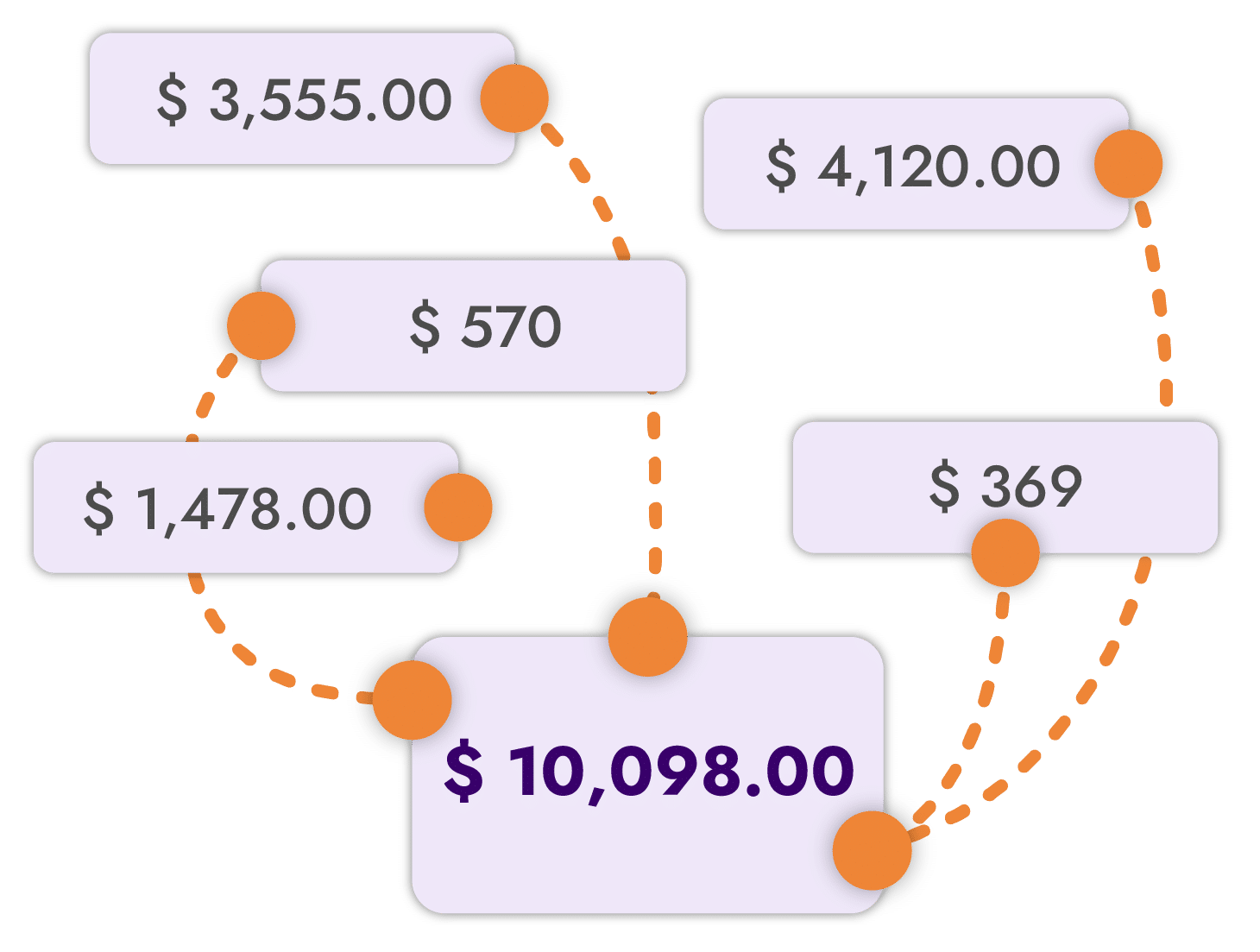 Are you tired of manually tracking your Costs?
Keep track of your costs with FieldInsight. You can use this information to segment your customers and your work type. You can use it as a reward and improve your team.
Easy to access timesheets. Improve your payroll process by full visibility of the real-time hours your team put into their work
More efficient project costing by job type feature. Give you clarity over materials used, hours taken to do the job, and how many technicians you will need next time for the job.
Ravel and shift time management. Using the option to click start and stop, your technicians can log hours spent traveling or working.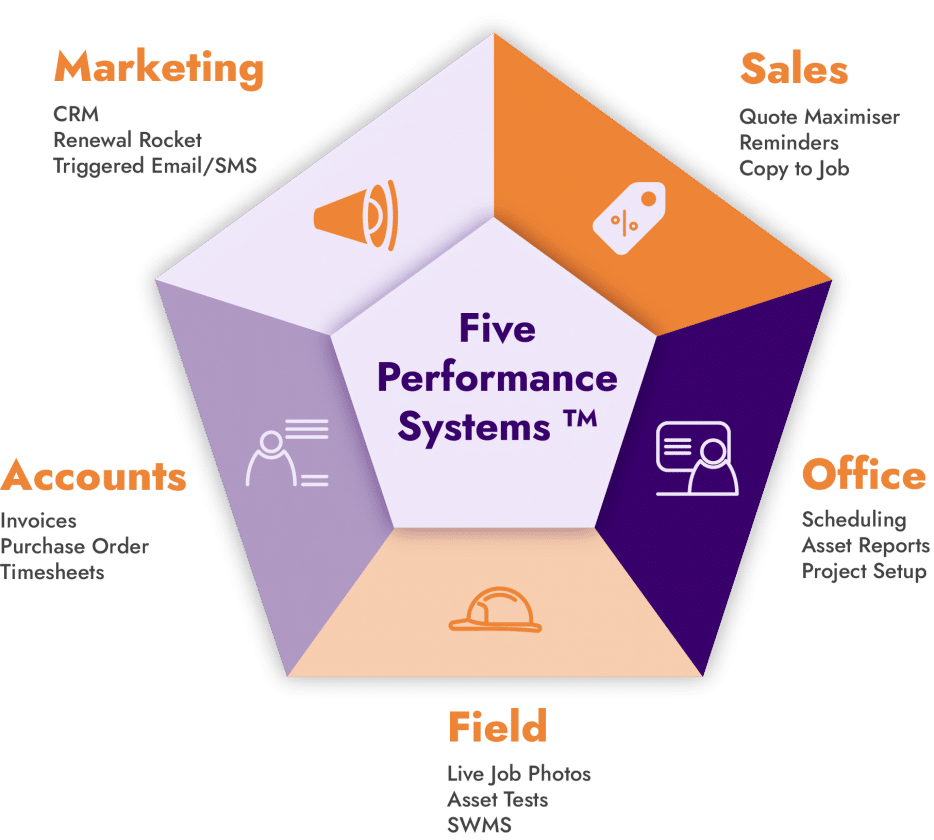 Improve and Automate Your Business's Systems
Grow your field business and gain an edge over your competitors with our flexible job management software. By having your systems defined in the job navigator, you can set your job statuses and workflow for the scheduler and the technician. You can then automate or design your business system and the software helps with your execution.
Problem navigator. The problem navigator allows you to configure your own job workflow. No one knows what works for you better than you. With FieldInsight we fit our software to suit you.
Triggered jobs off job statuses. FieldInsight is a moving system that correlates all its data and parts together to help keep you informed.
Having people execute against a system means you have a history and are able to look back at how much work has cost, allowing you to replan and move forward.
Want to Save Time?
Save hours finding information with FieldInsight. Have all your data in a one easy-to-use system. All your information is searchable by using phone number, suburb, state, quote, job or asset. With a simple search, you can find everything you need without having to call the office or drive over town to find the paperwork.
Find and capture any information you want by using our advanced job search with your own custom fields
Ensure that you don't miss anything in a job with Job History feature
Have all the customer and asset test history in one place
Communicate JOB STATUS instantly to the office
Time-sheeting captured from job information as the day progresses
Easily complete SWMS in the field.
Complete asset tests in the field and issue reports automatically.
Manage customer expectations for ETA notifications.


Integrate Field Service Management Software With Your Other Computer Systems
Increase efficiency and create error-free job workflows across the Field and Office. You can link field service software with:
Accounting software such as Xero, QuickBooks, MYOB to achieve faster-invoicing results.
Quoting software, such as QuotientApp
Free yourself from administrative responsibilities so you can focus on creating new business opportunities. The software improves each field technicians' output since it ensures to meet all your business needs by superb project management usage. Get all everyday jobs, schedules, and assignments completed in the most efficient manner possible with FieldInsight. 100% Customer satisfaction guaranteed.
Want to see FieldInsight in Action for your Business?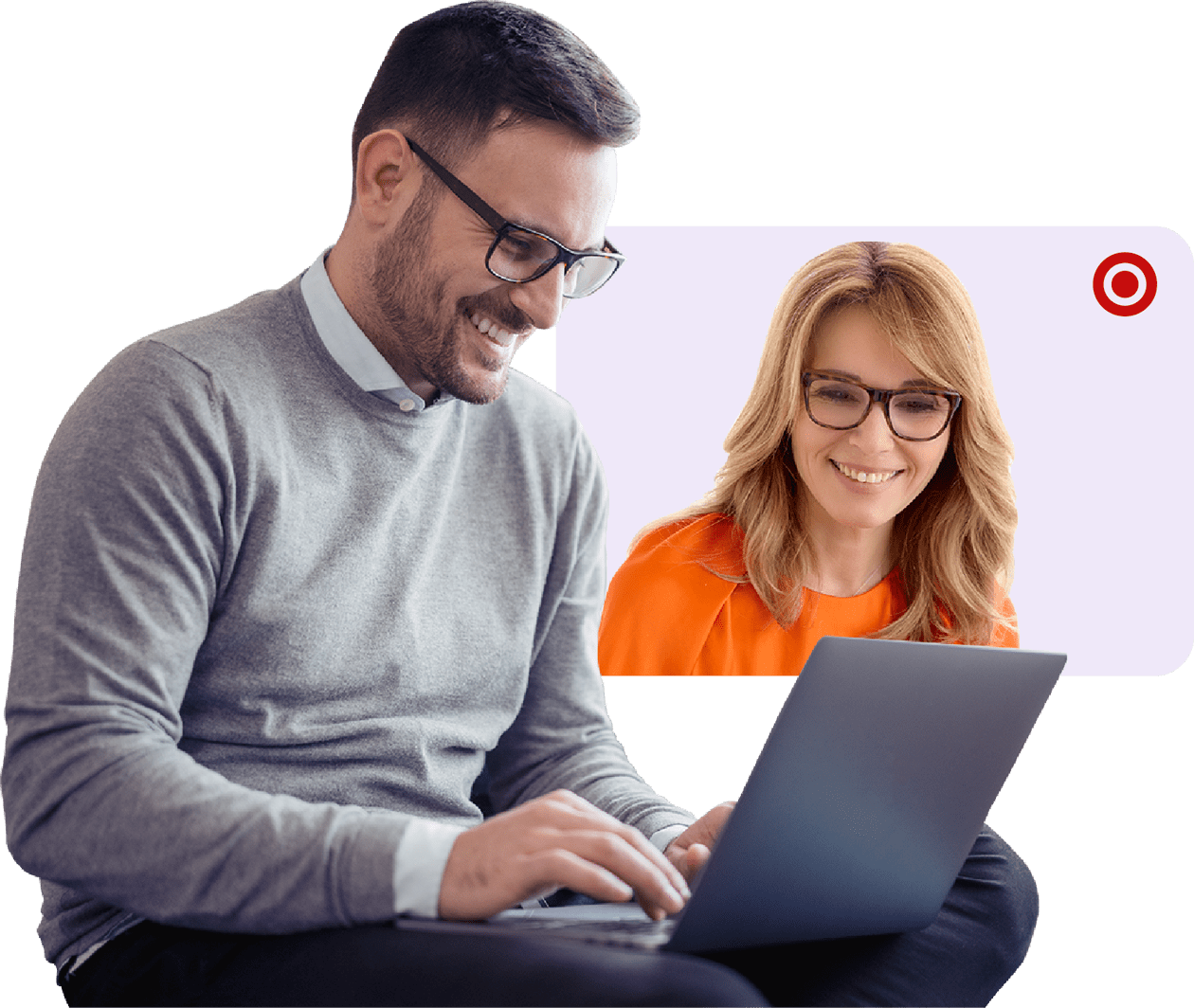 No Sales, just us listening and understanding your goals then show you exactly how you can achieve them using FieldInsight.
You'll be working with a product and automation expert who has worked in this space for over 5 years, and knows the optimal workflow to address your needs.
Book a 15-minute Call today to see FieldInsight in Action.