HVAC Software For Field Service & Commercial Businesses
Automate workflow and increase free time with the best end-to-end job management & service software for commercial HVAC companies. From running the field to organizing the office.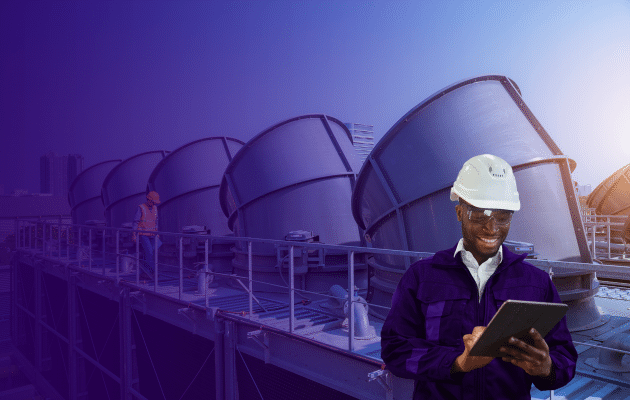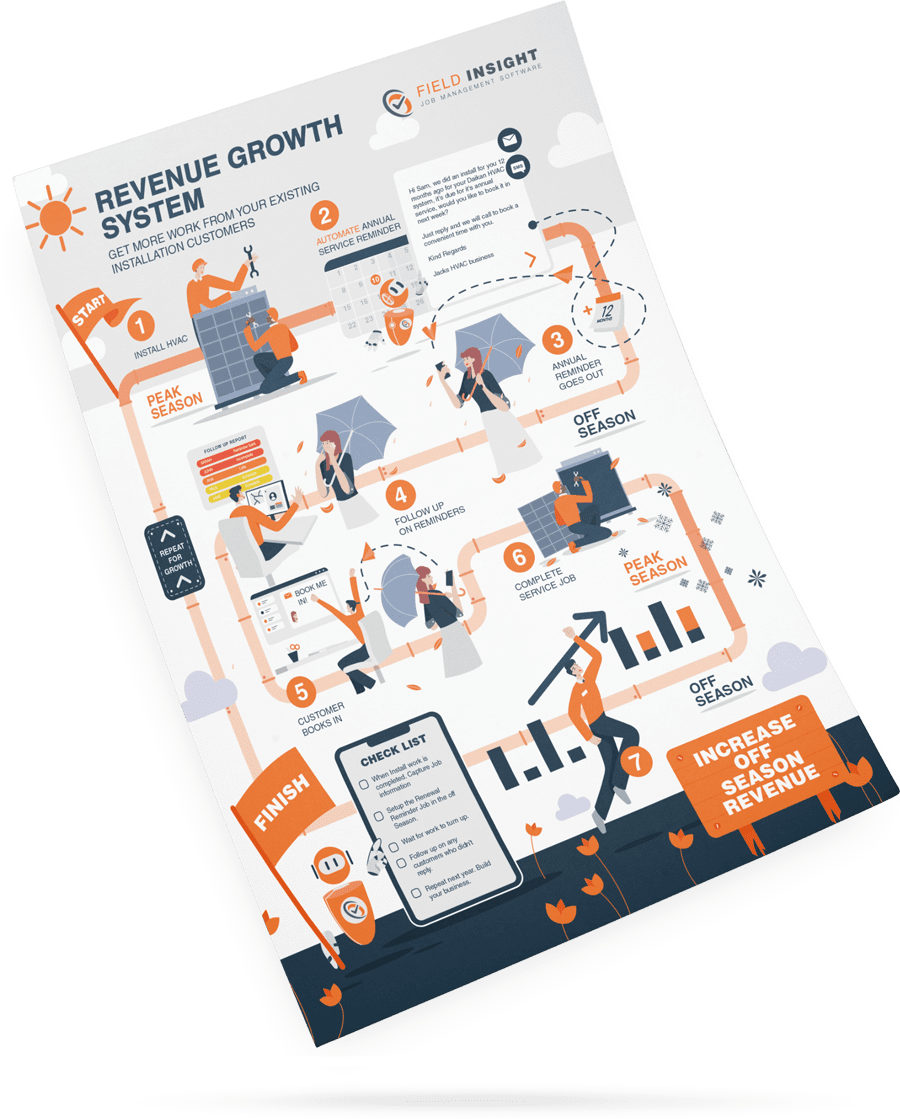 Secrets to Growing HVAC Business Operations
Get a free copy of our HVAC Growth Formula that you can implement in your business today!
Download the Growth Formula here !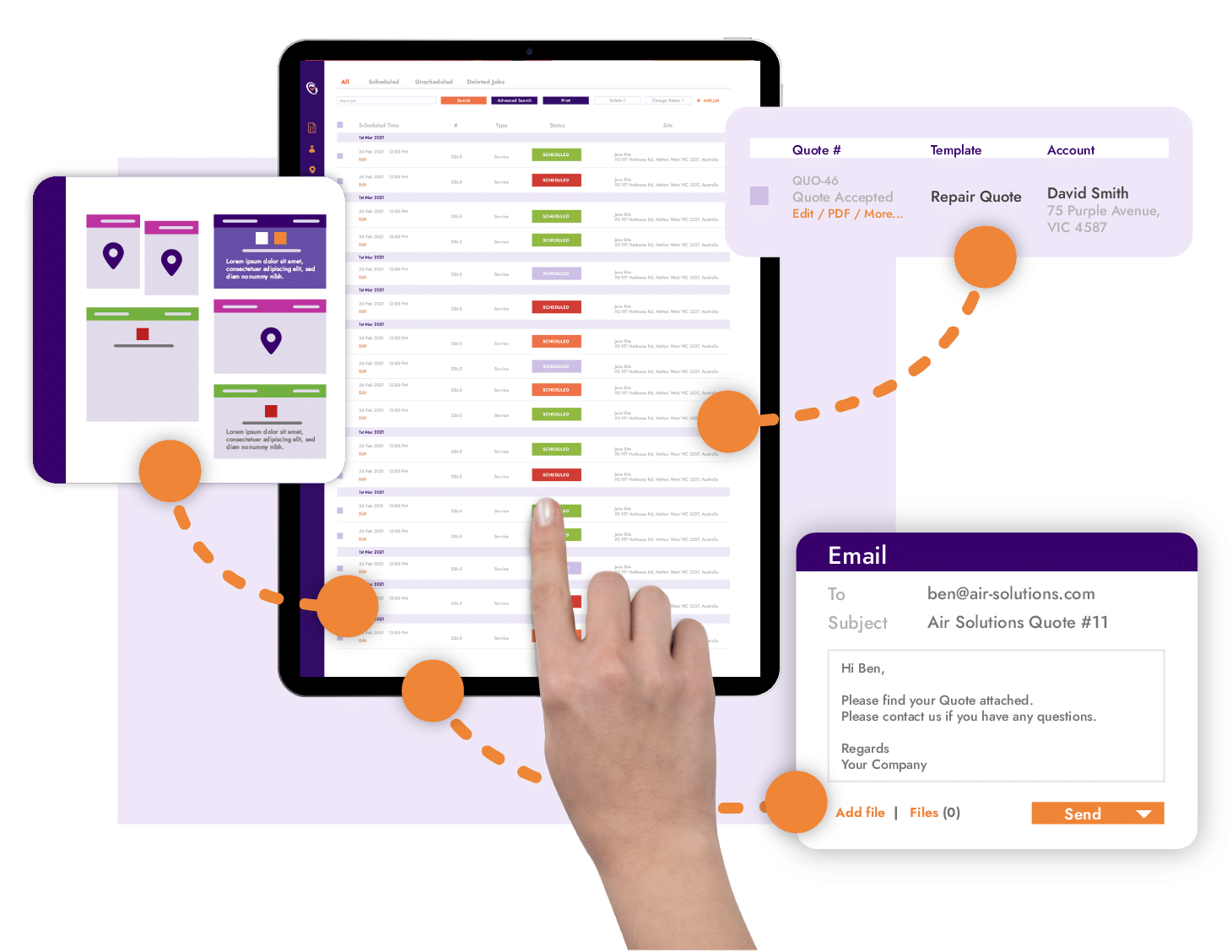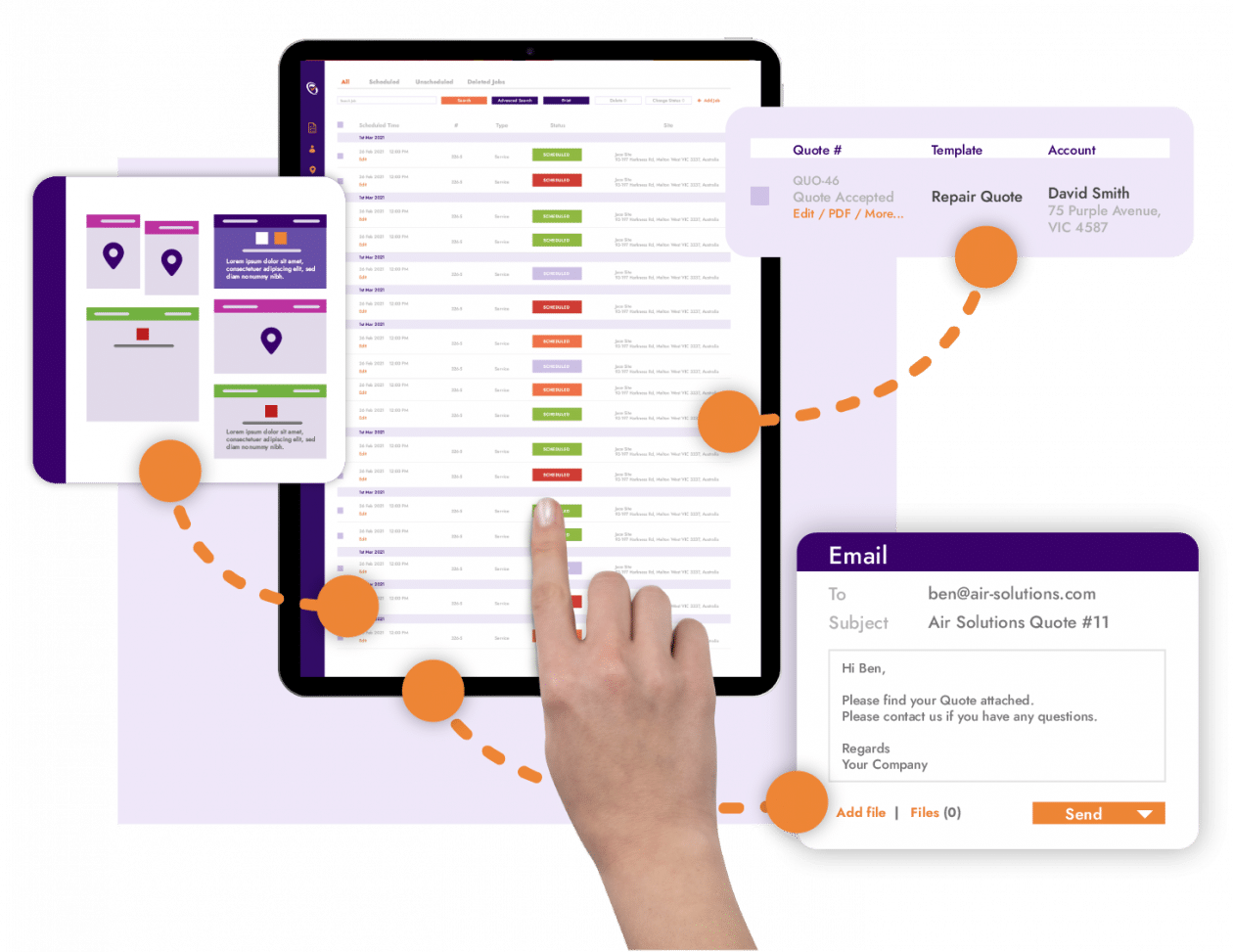 Supercharge your Workflows
HVAC software helps to supercharge your workflow. For businesses in the commercial field service management, an easy to use interface and real time information are both key to success. 
When HVAC professionals use an automated all-in-one solution like FieldInsight, they gain back the control in their workflow. For commercial HVAC techs in the field, a streamlined workflow is highly important. Without a smoothly running workflow, HVAC contractors will find chaos soon taking over their business. 
With HVAC business software, you can ensure you remain in control. With the ability to streamline your workflows and gain full visibility over your field technicians, you can ensure peak productivity. 
Make sure you don't skip another service appointment again. With FieldInsight's field service management software, you gain:
Customer data storage 

GPS tracking 

Technician tracking tools 

HVAC dispatch software

Easy customer management
Commercial HVAC Service Software That Counts
Do you want more sales opportunities? Do you want to boost your productivity and help your business grow? Imagine if you could have the ability to customise your software to best suit your HVAC industry needs? 
With FieldInsight you gain the ability to customise fields, reports and templates to best suit you and your team. In the HVAC industry, you need to be precise with your information, you don't have time to waste on paper-based systems or out of date software. 
With FieldInsight you can:
Empower install and service teams with our HVAC business software

Improve team efficiency with timesheets and automatic reminders

Quickly track and create customer assets and maintenance schedules

Collect all of your timesheets, purchase orders, and see profit & loss on projects

In the field quickly access, modify and send Safety documentation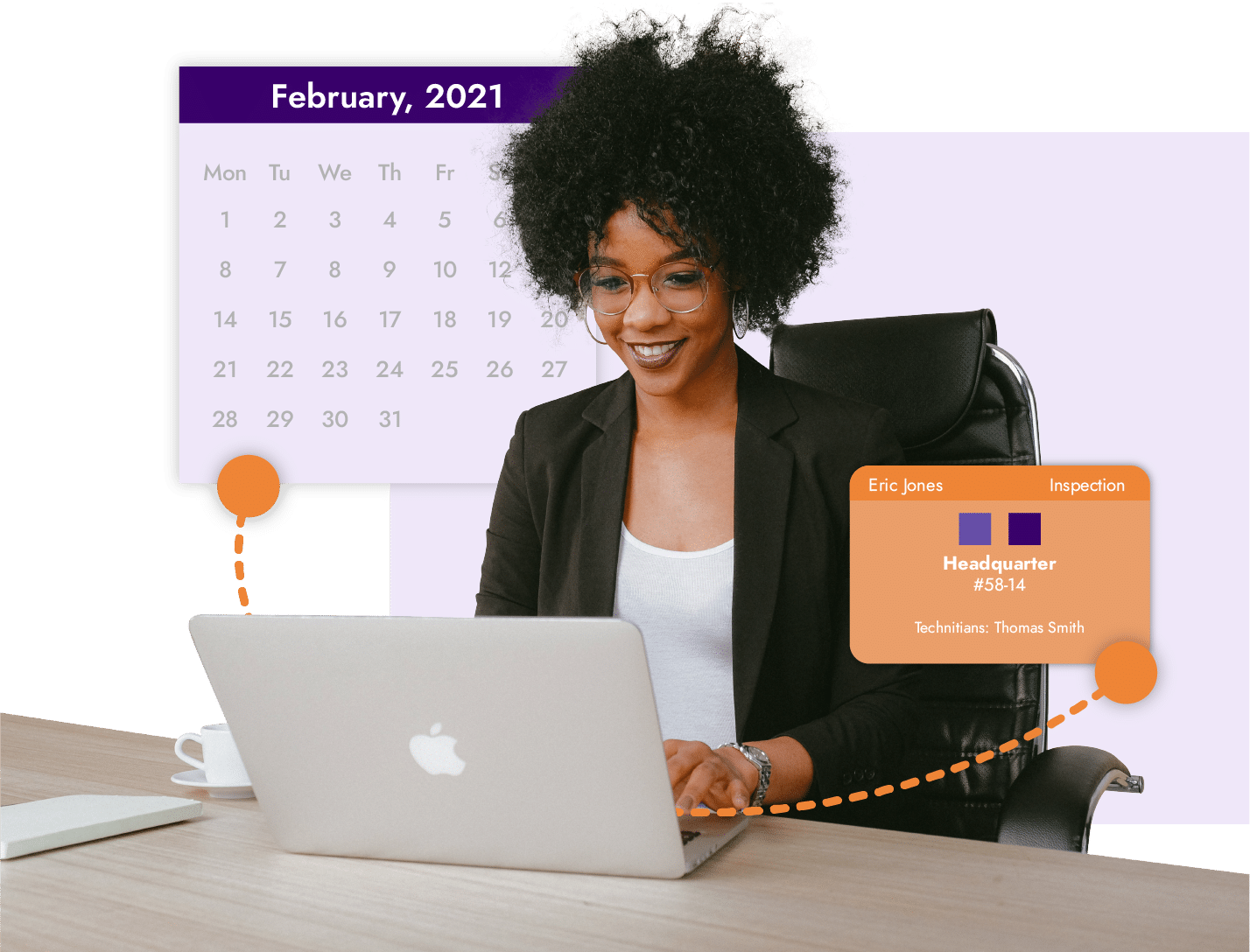 Spending Valuable Hours on Admin Time?
Improve your commercial HVAC team's efficiency with timesheets and automatic reminders and save hours of repetitive admin work (Creating rich asset reports & models and back-forth trips). We do the heavy lifting of timesheet management for you.
HVAC scheduling software that tracks Travel Time from and to sites

Easily update recurring jobs and job costings

Detailed time tracking Rough in, Fit off, Cut out, Install

Update time tracked on jobs instantly with #1 HVAC business software

Flexible mobile app support

Create invoices and calculate the costs of services right away with HVAC invoicing software

Automatic SMS reminders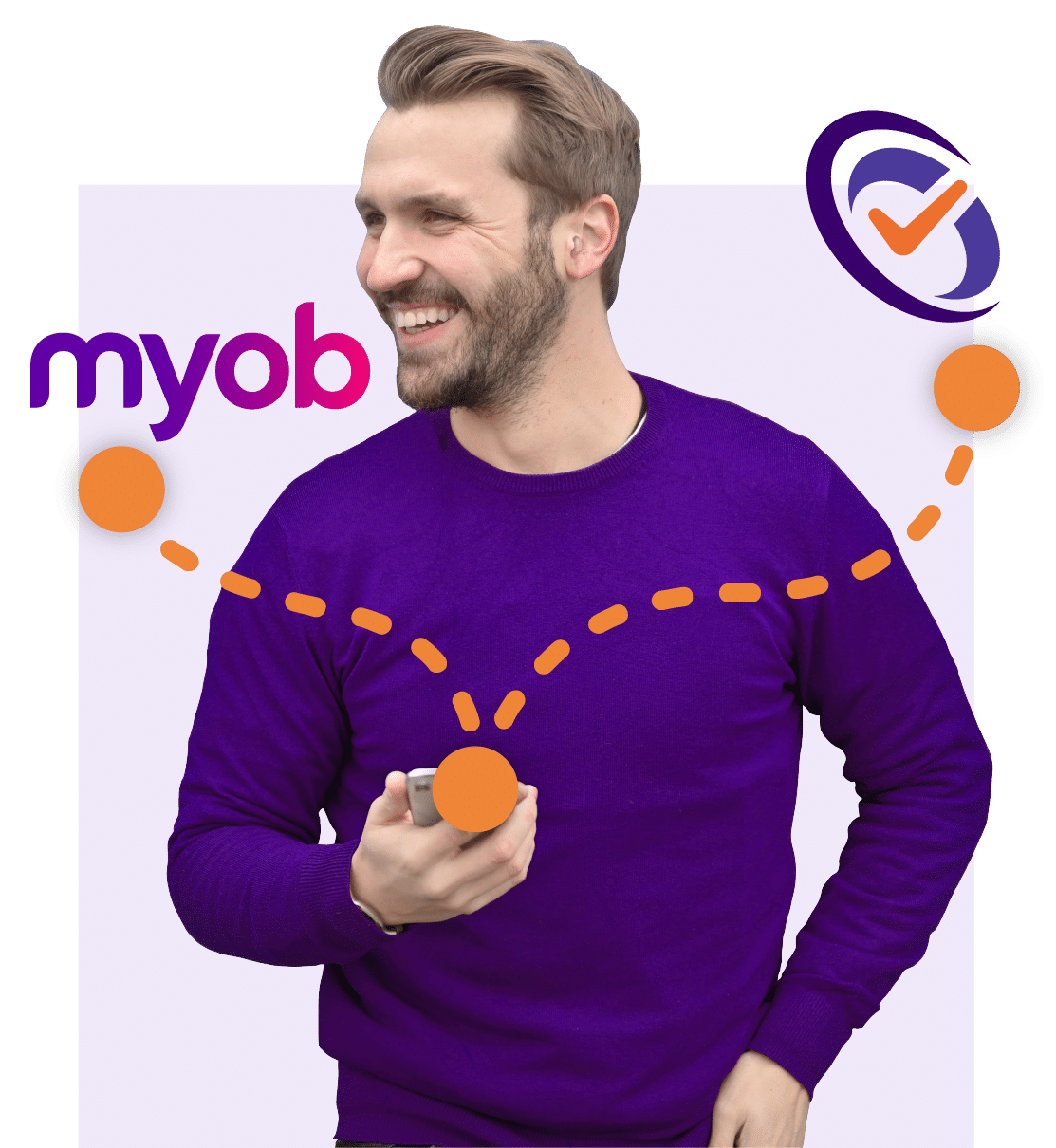 Are You One Of The Many HVAC Businesses Wasting Resources?
Whether you are a small business or a large HVAC company, wasting resources can be detrimental to your workflow. Cut wasted time from your business operations. With HVAC field service management software, you can reduce time spent chasing information, calling the office and losing service history paperwork. 
With FieldInsight all you need is access to your computer or mobile phone and you can have all the information you need at the touch of your fingertips. Stop wasting valuable resources in your business today. 
Complete visibility over work history 

Save money by cutting down admin time

Access customer information with just a click 

MYOB, Xero, eWay, Reckon One, QuotientApp, MailChimp and QuickBooks integration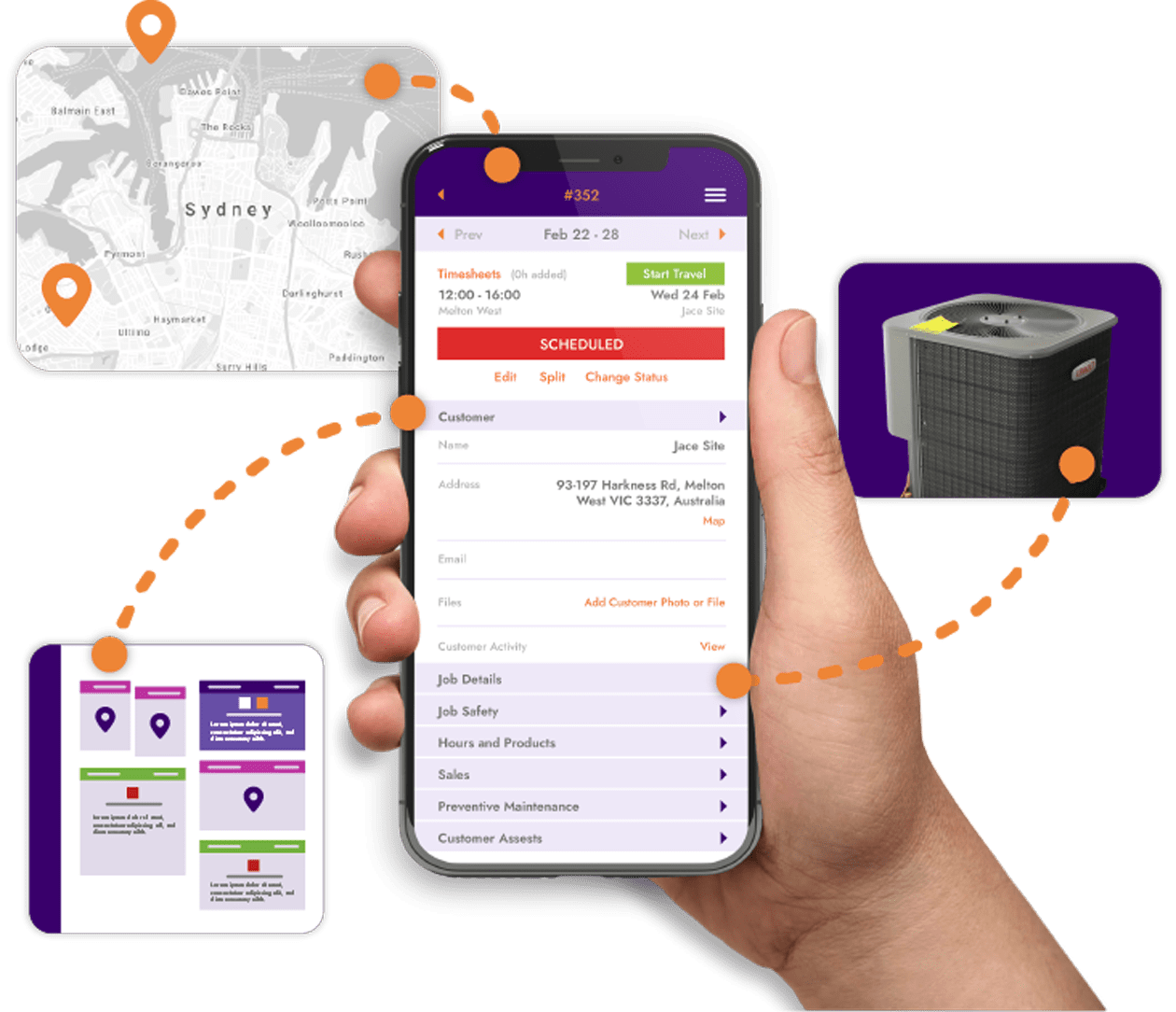 Looking for the most effective way to maintain customer assets?
Create rich asset reports for your commercial HVAC service business without spending frustrated hours on trips to capture model and location information. Generate automatic reports that are customizable saving you hundreds of hours.
Add your own drop-down lists, custom photos, PDF manuals with our custom fields

Use inventory management to track business operations and equipment 

Put all of the asset information (service report tests, checklists, photos,…) in a neat format, including photos, datasheets, PDF manuals from the field or office

Create different tests for different asset types, with instructional images, check-lists, check-boxes and dates

Leverage QR codes for fast asset retrieval to complete checks or testing with our HVAC software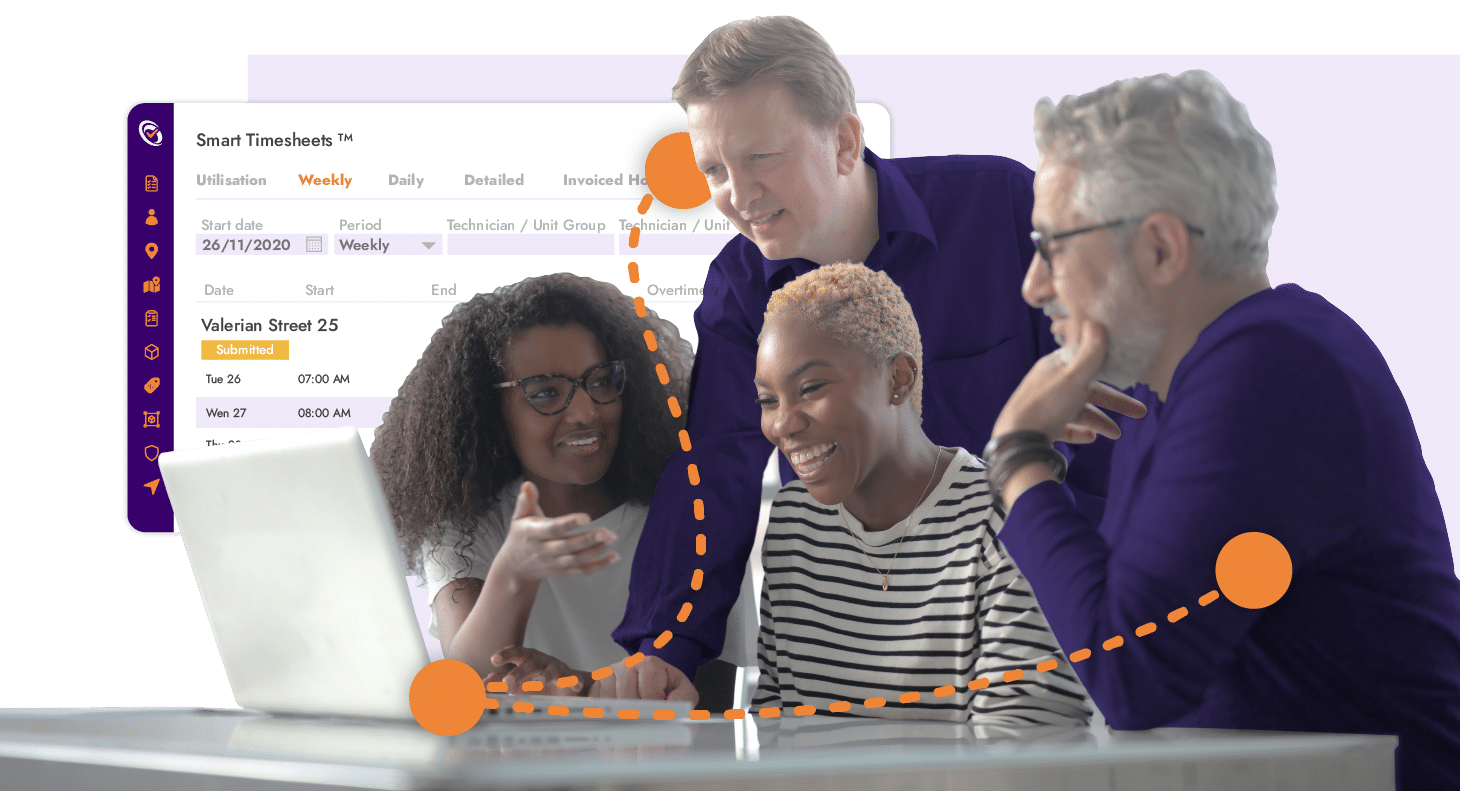 Customer Management in Your HVAC Business
Having great customer satisfaction is important for any business, whether you work on installing new HVAC units or work at your local greengrocer. In today's world of social media and ever-evolving technology, your customers are getting more demanding of better service. 
When your customer calls you up to discuss the maintenance on their air conditioner, they expect you to know who they are and have their service history on hand. You don't have time to rummage around in filing cabinets or look for that sticky note you know you left on your desk, you need real time information that is easy to access. 
With FieldInsight, your HVAC business customers won't be left on hold while you dig through the paperwork on your desk. With FieldInsight, you can access all their service history and customer details with just a click.
Best HVAC software that fits your unique workflow like a glove, track your work-in-progress and profitability?
You can have all your information at the touch of your fingers with our simple and easy-to-use project & field service software for HVAC businesses. From integrated accounting software to CRM management, FieldInsight has all of the five primary automations in the one easy to use software. 
Remove double data entry and invoice the same day

See the Profit and Loss of Projects with our management software

Add Purchase Orders and Timesheets to Costs

Simple and Easy to use Budget's from your Quotes

Dedicated Work Orders and Project Schedule with our real time HVAC field service software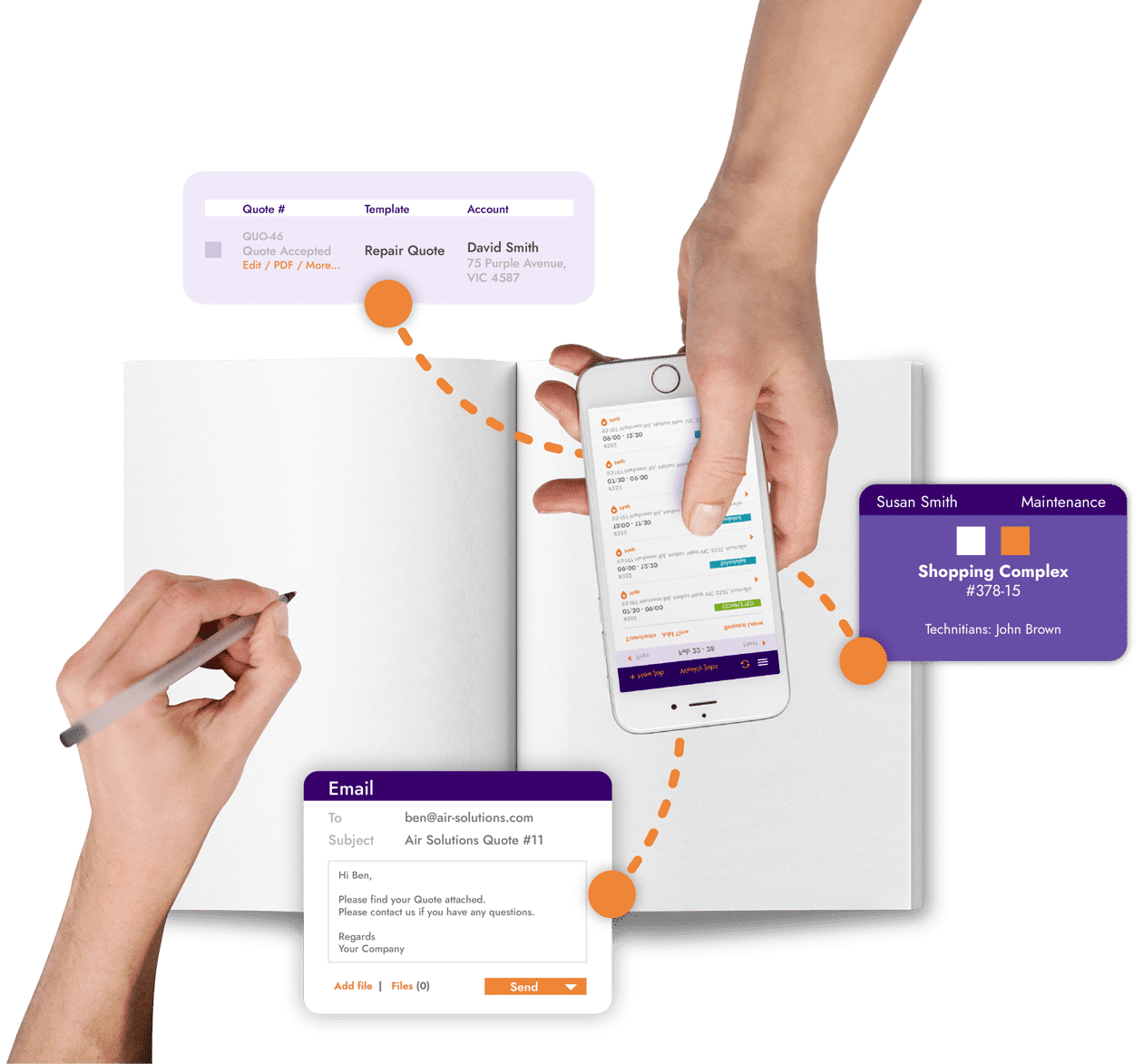 Want to Avoid Unnecessary Downtime and Ensure Safety Compliance?
Protect you and your crew with Safety automation. Avoid fines and compliance headaches while saving hours of admin work. Spend more time assessing, communicating risks, and working in a safer manner with our Safety automation.
Safety in the workplace is vital when working with high risk construction or everyday hazards. With the construction and HVAC industry up to 70% more likely to be involved in an on-site accident, you need to be on the ball when it comes to safety. That's why with FieldInsight, we make it easy to keep your team safe. 
Build ITPs, SWMS, JSA, Take Fives, complex safety documents with PPE sections, Risk Matrix, images and instructions with ease

Multiple accessible SWMS documents that your employees can edit and use in the field instantly

Select, sign and email the documents to the project manager or builder from the field HVAC app

Our HVAC service software provides flexible real time app solutions for the Field team straight from your mobile device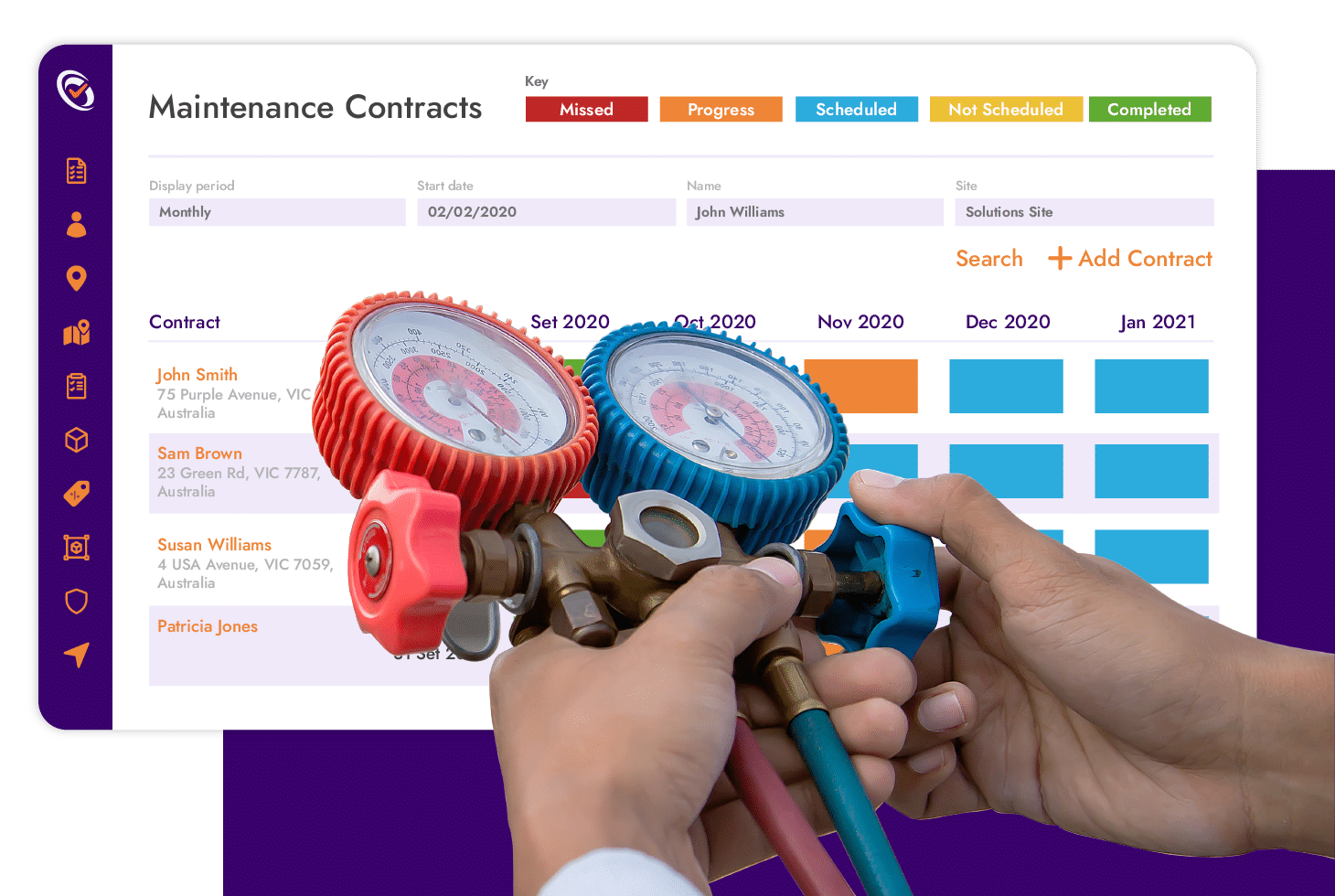 Want to see FieldInsight in Action for your Business?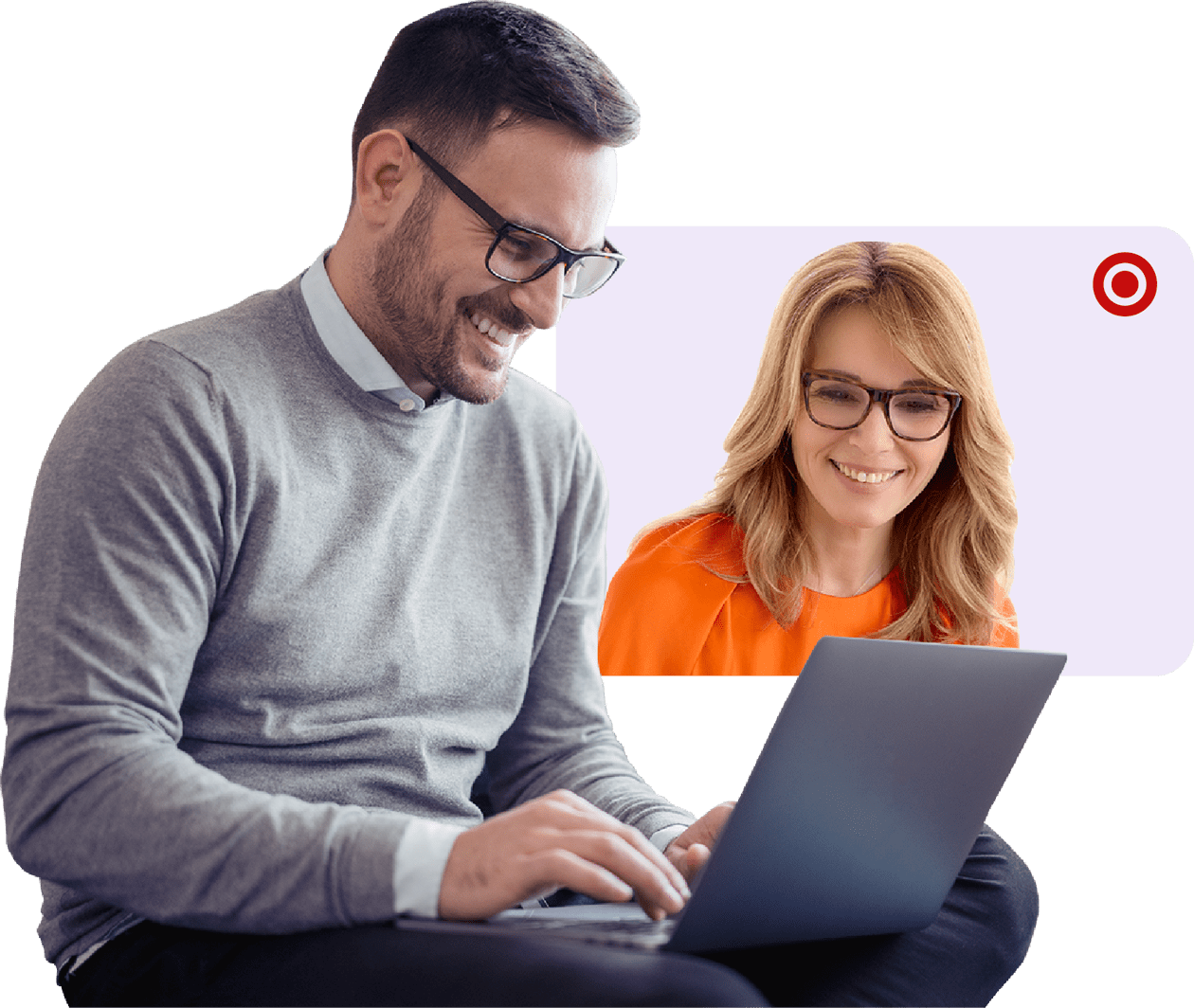 No Sales, just us listening and understanding your goals then show you exactly how you can achieve them using FieldInsight.
You'll be working with a product and automation expert who has worked in this space for over 5 years, and knows the optimal workflow to address your needs.
Book a 15-minute call today to see FieldInsight in Action.