7 HVAC Accounting Best Practice (Tips That Work in 2021)
When we talk about HVAC accounting there are two different sorts of Accountants & practices you need to be aware of.
The first is business accounting, that is ensuring your business is profitable and viable. Unfortunately, that is often not the Accountant chosen – these services work with you to make sure your business is managed properly.
The second type of accountant will be looking at your tax deductions and obligations and won't be looking at the viability of your business. This type of accountant is likely to tell you (out of the blue) that you will run out of money in three weeks without giving you the chance to change the situation before it's too late.
Now, you cant assume that you have accountant type 1 and think simply because you have an accountant that your business is going well. I've seen so many HVAC companies get stung because of this assumption. While you need someone to keep your tax and reporting organised, you also need to make sure your accountant is working with your business and it is running cost effectively and smoothly.
When talking about HVAC accounting and HVAC software we are going to cover seven areas and techniques to help you and your company or small business.
Note:  None of this is financial advice rather different considerations to managing the financials of a growing HVAC business.
1. Profit First
While it is far too easy to continuously reinvesting your earnings in to growing your business, don't over extend. You need to be setting aside profit from the start. For your small business or company the profit first methodology means from the very start you are setting aside a percentage of the money you have brought in and setting that aside. You are thenbuilding profit into your business from the beginning of your HVAC company.  How many times has your accountant said you made a profit this year but you didnt see a penny of it – where did it go and why cant I access that profit?
A friend recommended this to me as a guide for managing risk while growing a HVAC business. Have a look at "Profit First" by Mike Michalowicz and what people have to say about it.
"When you have less, you do two things. The first is obvious: you become frugal. When there is less toothpaste in the tube, you use less to brush your teeth. That is the obvious part. But something else, far more impactful happens: you become extremely innovative and find all sorts of ways to extract that last drop of toothpaste from the tube."
"…After setting up this new checking account at your bank, nickname the account PROFIT, and from this moment forward from any deposit you put into your normal checking account, transfer 1 percent of that deposit into your PROFIT account…The formula behind this book is critically applicable in any aspect of life and not only business. Here's the formula: Sales-Profit=Expenses. Whoa!"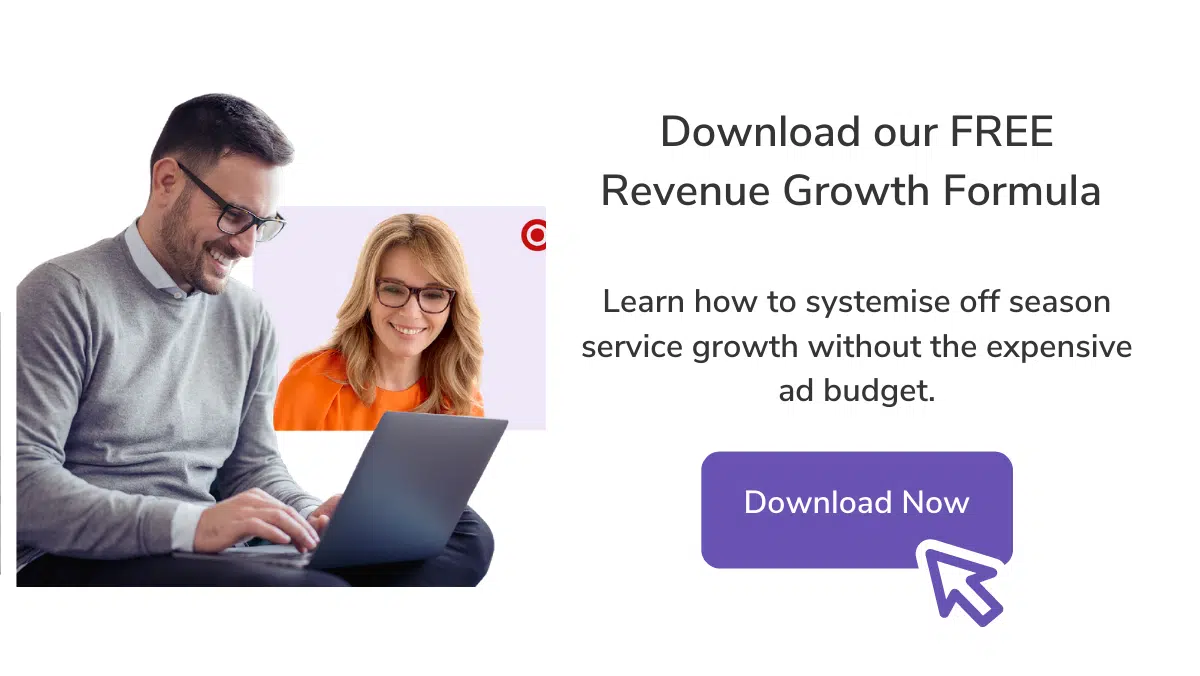 2. Profit and Loss
What is Profit and Loss?  Its a position of income and expenses expressed as either a positive amount (profit) or a negative amount (a loss).  Simply add all your income for the month up and then separately add up any expenses you had for the month. Once you have these two total figures, subtract the expenses from the income. There you go, that's your profit and loss.
Please note, there are other financial reports that are used by accountants such as Cashflow or Balance Sheet or whether your business operates accrual or cash – these also represent a different view of money coming in or out (spent) in the business.  Some or all of these financial reports may be valuable to seeing how you business is running.
With HVAC accounting, you want to be doing this on a monthly basis to get a feel of yourprofitability. You ideally want to know if your profit is disappearing and why it might be doing so.
3. Balance sheets
Balance sheets are a great way to take a snapshot of your HVAC company's financial statement. From this you can see all your assets, investments, equity and debt. By using an accounting software to create a balance sheet you have a clear overview of your business.
Like with profit and loss, this will give you insight into how your business is performing. A balance sheet is also a great way for anypotential investors who are interested in investing in your company, to see how efficient you are with your financial resources, where you have invested and this gives them a view if what they are buying into.
4. Cash flow Projections
Another useful HVAC accounting tip is using cash flow projections. Cash flow projections are again related to profit and loss. With your HVAC business you want to be able topredict what money is going to come in (Income) and go out (Expenses). With cash flow projections you consider things like HVAC invoicing, work orders and future job site expenses (inventory, labour etc).
Sometimes, this can be hard to predict so a useful HVAC accounting service software can be useful to assist you with this.
5. Pricing your Margin (cost in your days margin, not your "job margin")
As you are thinking about your HVAC business, it can be detrimental to only think about your cash flow and not include profit. A tip from the E-Myth HVAC contractors Michael E Gerber and Ken Goodrich is to include gross profit per crew day pricing. By running on cash flow instead of profit, you can risk trapping yourself in your business without a clear way out.
To be able to make a steady profit that makes all your hard work and long hours worth it, you need to be planning your business decisions carefully. You need to ensure that your pricing will incorporate your expenses and your goal profit. If you intend to make $15,000 profit in a month and you have an overhead of $30,000 that means that you will need to have a gross profit of $45,000 to reach your goal profit.
To put it simply, you need to consider your pricing to ensure you are making a profit. Yourgross profit is the money you have earned on a sale after the cost of the sale has been subtracted. You need to ensure you are making a profit in this margin. You need to ensure that you are considering what level of service and quality you need to provide in order to have made this sale.
You need to keep a balance between this gross profit and your gross margin percentage. Cash flow is important, but don't forget to spend some time considering your profit too.
6. Quote Velocity and not falling behind
Getting quotes out on time can be time consuming and nothing looks worse to a customer than a business not getting back to them, it makes it seem like you're not interested in their job.
Using a field service software can increase the speed of getting quotes out to customers. By incorporating HVAC Quote software into your business, you increase your efficiency as a business and secure your place in the construction industry as a reliable business. Customers will know they can rely on you and you can improve your conversion rates by getting a quote in a customers hand same day!
7. Separation between Job Management software and Accounting Software
As mentioned earlier, knowing what accounting type you have hired is important to how you plan on running your business. The same can be said for job management software and accounting software. Before you jump into any automated software system you need to know what they can do for your business and the limitations of their programs.
You can use an accounting software such as Xero to help manage your business accounts. By using FieldInsight as your job management software, you can integrate the two softwares to further systemize your business. The great part about being able to integrate Accounting software with FieldInsight is all your information is in one place.
Automation Software and Accounting for HVAC
HVAC accounting can prove difficult and add a lot of paperwork and extra hours onto your schedule to organise. Software for HVAC Business like FieldInsight, has been created with the knowledge of the difficulties operators in the industry face. Our automated software will work seamlessly to match your field service business. We don't force your business to fit our mould as we know every business is unique, we work with you and help you with every step along the way.
FieldInsight as a field service software will increase your efficiency, help organise your business (both in the field and in the office) and take some of the stress away.
FieldInsight can be theJob Management Software that will make the difference in your business.
Job Management Software to Boost your
Commercial HVAC Business
If you would like a chat about how you could Automate your Commercial and Retail HVAC Business, we would love to chat.
What You Should Do Now
Book a Demo. You'll be in touch with an automation expert who has worked in this space for over 5 years, and knows the optimal workflow to address your needs.
If you'd like access to free articles about managing HVAC workflows, go to our blog.
If you know someone who'd enjoy reading this page, share it with them via email, Linkedin, Twitter, or Facebook.