How To Run A HVAC Business (2023 Updated Guide)

As a commercial HVAC business grows there will undoubtedly be challenges along the way. When you begin to expand and grow all of a sudden your strengths can turn into weaknesses. You might be good at the technical details but that doesn't help you much with the admin and business side as you don't have the experience.
It's typical for HVAC companies to start off small and usually started by a technical person who wants to branch out on their own.
As the company grows, more technicians are hired and your workload increases. Being technically strong at the start gives the opportunity to build your business and gain reputation but you need to learn fast how to take your business to the next level. You need to know how to take your business to the next level and different phases as your business grows.
How to run a HVAC business, the 2023 updated guide is going to take you through the main areas of building your business. How do you get systems and software automation up and running? How to hire the right team? How to set your goals? How to market your business? How to balance office and field? We will cover the need to know to successfully build a HVAC business.
Ask yourself, what it would feel like if every aspect of your business was running smoothly? Imagine how much more you would be able to achieve.
Running an HVAC Business – Key Takeaways
There are 5 key areas to focus on:
Team Management: Success in running an HVAC business relies on hiring the right people, creating a system for rewarding good behavior, and enabling automation to reduce micromanagement.
Marketing: A good marketing plan for an HVAC business includes diverse strategies such as business cards, paid ads, and social media, allowing flexibility to adapt to changing market conditions.
Sales Management: Building and nurturing customer relationships, getting pricing right, and focusing on repeat business are essential for sales growth and resilience in the HVAC business.
Office and Field Service Management: Streamlining workflows through software automation, organizing data, and providing real-time information for field technicians can save time and improve overall efficiency.
Accounting and Asset Management: Proper accounting practices, cash flow management, and effective asset management systems are crucial for the financial health and success of an HVAC business.
The step-by-step guide to run a HVAC business
When you get started in your HVAC business, you need to understand there are equal opportunities for you to fail as there is to succeed. The simple fact is, not all businesses make the cut.
People want to create a business to support their families, build a legacy, build financial security, have a house, some toys or be able to travel. That said, huge amounts of stress can follow business owners and if you don't have a good business plan you could be on the road to failure, bankruptcy or fraud.
It is important that all the moving parts of your business are moving in the same direction. You want your business to be a unified system not a tangled epicentre for chaos.
In these seven steps we will take you through the Do's and Don'ts of running a HVAC company.
1. Team
Every HVAC business I have ever worked with has had some trouble with people at some stage. It's the nature of running a business that you have to delegate responsibility, need highly skilled technicians and deal with a range of personalities and you probably have experienced the best and the worst of employees.
The key to people management: "The law of people management says that without a specific system for recruiting, hiring and training your employees and using that system, managing and improving your systems, your business will always be a crap shoot." The E-Myth HVAC Contractor by Michael E Gerber and Ken Goodrich.
To put it simply, building a successful business comes down to hiring the right people. You want to have a system where you can reward the right behaviour and pull up the bad behaviour and have enough automation that you don't need to be constantly watching employees over their shoulders. You want your time to be spent strategically so you can execute activities such as looking for partnerships, new products and new markets.
You will know when you have reached success in the space of your team when you have a hiring checklist defined. You might want to have multiple people assess a potential hire as you don't want to make your choice too personal. You want to be able to hire the best people you can afford and ensure the process isn't rushed. Be slow to hire and quick to fire.
Taking your time to build your team with the best people is important as the wrong people can result in clients poached, your reputation damaged, cost you money and cause avoidable headaches.
Keep posted for our post on harnessing your staff soon.
2. Marketing
Any HVAC company or business needs a good HVAC marketing plan to reach their target customer and move up to more profitable work. When you think about marketing, you need to think about concepts like business cards, paid ads or social media. You also want some diversity, you don't want all your eggs in one basket.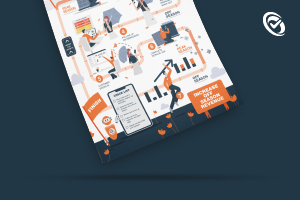 In times like COVID19, when the layout of the marketplace changes and many commercial places like cinemas and restaurants might be shut down, residential or commercial may increase as an "essential service". With everyone working from home, you need to be flexible and see this as an opportunity but it will force you to change and maybe rethink your marketing strategies.
When you experience a situation where 80% of your work dries up overnight or your customers dry up due to uncertainty in the marketplace it can be really frustrating, especially when it's something outside of your control (like COVID).
In times like these, you need to "take five" to assess and adjust your plans and get to buckling down with a position or solution to put to your customers. This might even mean you need to take bridging loans out. The key to whatever your solution may be, is to get your burn rate down so you can survive and increase your runway. You need to get a strategy in place to get the customers who need your help. In the case of COVID, that is residential customers and very specific commercial vectors like hospitals and supermarkets.
When you have reached success you will be able to see steady growth, remember that marketing is a long term goal so your process might be gradual. Have a think about new marketing leads and consider the customer that you are targeting. Who are they? What are their needs or challenges? Once you have succeeded with marketing, you will see your trend line tick up and you will know what you are doing is working.
If this is a SEO strategy, you might be looking at a six month wait for this but you need to ensure, as discussed above, that you have hired the best people who can help you with this.
Consider that 60% of HVAC businesses actually get their leads through referral and repeat business. That is why nurturing your existing customers and locking in maintenance/service renewals can be a life saver in dips like COVID or seasonal spikes/dips.
Building leads like using an email campaign or through social media with good marketing offers can tap into these customers and let people know what new and exciting products or services you have.
3. Sales Management
The bottom line of sales, is getting your pricing right. For more on quoting, check out our quoting feature page.
Managing the quoting lifecycle, sales and growth is all centred around the concept of repeat business and repeat service work. You need to build a good reputation and nurture customer relationships. You want to leave your worksite tidy and know you have delivered on your promises. Having this foundation is the key to building and growing a successful business.
Build structure and safety in your business so it can weather storms, because they will inevitably sneak up on you. You want to build a high profit business but at the same time you want to be building resilience. This requires good conversion rates and good lead generation.
When you get to the place where you have systemised your sales process, your sales team are executing the same way, your quote management is efficient and you have visibility of all your jobs, you know you are successful. You can keep refining and tightening your business with the more data you obtain and the more experience you gain. The road that you chose to go down based on these choices can be the difference between a 3% profit margin or a 30% profit margin.
4. Office Management
The office is essentially the heart of your HVAC business. You need your office to be fully functional with the right staff who are proactive and consistent as well as having the right software in place to systemise your data. If your office is slow and paper based you could be wasting hours of time that could be easily avoided.
Consider the entrepreneurial scoreboard which Todd Herman put together, have a look at the table below for a similar example. You want to be able to know where your time is being spent every day in each of the four buckets.
Bucket One, Admin work, this is the lowest cost bucket and involves activities like moving data into a spreadsheet.
Bucket Two, Technical Work, is the next bucket and involves technical work and going out and executing your job.
Bucket Three, is Sales, building sales systems, reviewing playbooks, quality checks and so on.
Bucket Four, the highest one is Strategic, here is here you ensure that your company and team is on track and headed in the right direction.
If your time is not being spent in that higher top two columns, then you are probably going to not be adding enough value to your business.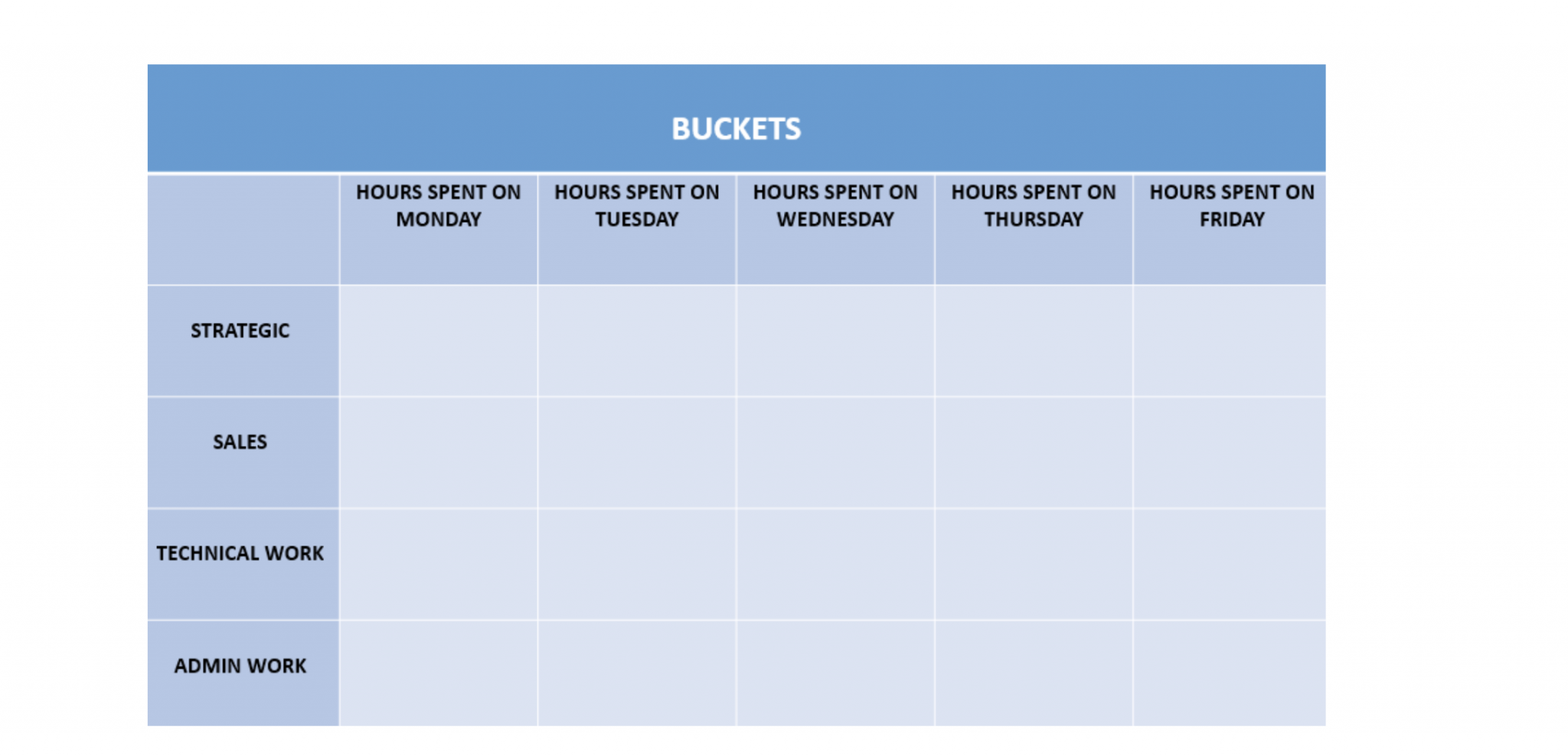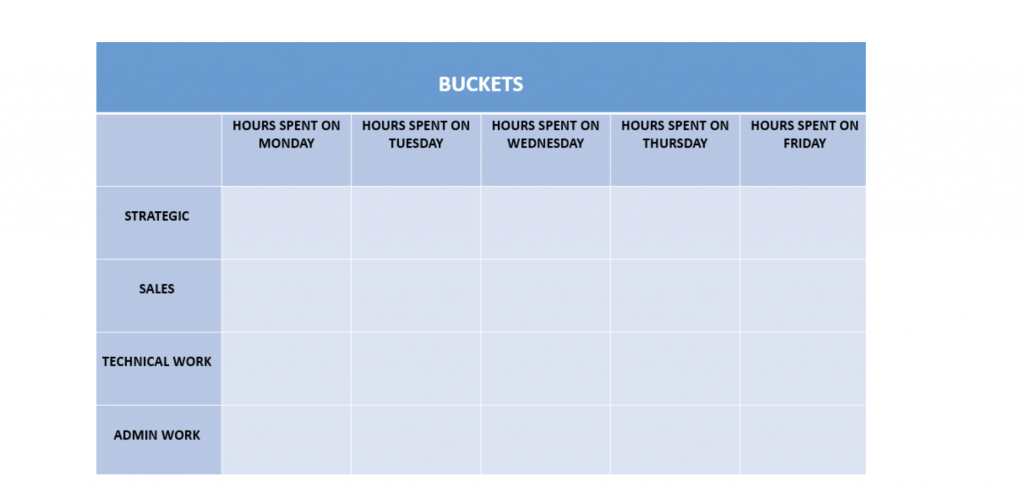 As a HVAC business you want to be running a predictable business where you know where your revenue is going to go you know, sales quotas, conversion rate, profit margin and you know you have quality work. For success you have done all this by systemising and automating your business.
5. Field Service Management
When you have a successful HVAC business you have a team you can trust and who you know have the right qualifications. When you are sending technicians out to a job site you need to have an organised system in place to know who is working where and keep updated on any last minute changes.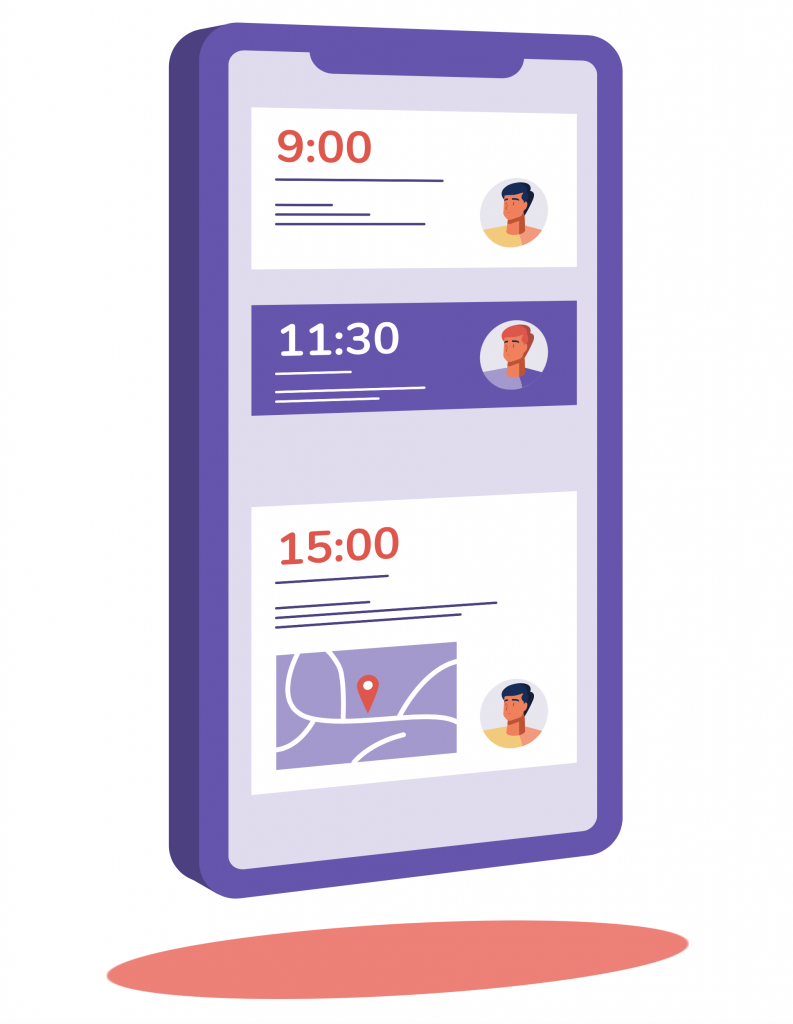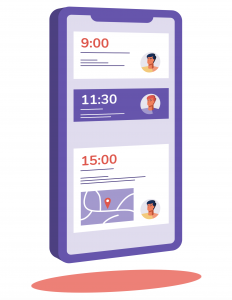 How frustrating is it when you send out a technician to a job site only to realise its the wrong address and he has to drive across town? Then he realises he doesn't have the serial number he needs for the air conditioning unit. He then fills out his report and the office has to chase up the paperwork to get it back off him once he gets back to the office. A waste of everyone's time, right?
You also want to know that once your technician is on site that they can deliver top shelf customer service and the customer on their part, can get the invoice and pay it on time. Check out our blog on the Top 5 tips on HVAC scheduling for technicians.
One of the great tips learned from experience in HVAC, is having a checklist or list of questions for employees to check off while in the field. You want a system where a technician can log in and log his hours, check the asset history, see a checklist and add photos of the current asset.
All this can save both your office and field hours of manual data entry and a lot of headaches over missing paperwork. If you are doing the right steps in a mobile app on a tablet or phone you can streamline your workflow as well as making time-sheets a lot easier to monitor.
Having a field service management software in your business is the foundations to building success.
6. Accounts
Like with any business, a HVAC business needs good accounting and bookkeeping. On the other hand, you don't want to have to spend hours of time, manually entering in data. You want to ensure that your invoices are going out, purchase orders are getting received and approved at the appropriate time. This can be a lot to keep an eye on, especially when you consider you need to keep another eye on all the things we've already mentioned above like team, sales, office and field.
To ensure that you are following the best accounting tips, you want to make sure that your cash flow is being managed. You don't want to suddenly run out of money, mid project or find that the new air conditioning units have become more of a financial drain than you planned. Having the right type of accountant for your business is a key step you can take to avoid this. You want to make sure that your accountant isn't just getting paid to do your taxes, you want an accountant that is going to tell you before you run out of money so you can change things. With the right accountant you can balance your cash flow and ensure that debt and expenses isn't going to drown your business.
If you don't have a handle on your accounts, you could be losing hundreds of thousands of dollars and not even be aware of it. All of this simply means finding a good system for managing your business. As frustrating and headache-causing as accounts are, you need to think of them like eating your broccoli, no one wants to eat their mushy greens but it is important that you do. Bad account management can swiftly ruin any successful business.
When you know what's going on in your business and you know where you money is going, who your customers are, what technicians work well and who needs extra training, you can invite success into your business.
There is no use taking the risk of running a business if your not making a profit so you need to factor all these aspects into your business plan.
7. Asset Management System
Another aspect to add to your already filling plate, is asset management. It can be hard to keep track of customer's assets and keeping the customer in the loop. If you are a commercial HVAC service you have maintenance plans and obligations to consider as well as having the right information for your technicians out in the field.
You need your employees to be able to pull up the correct information so they can order a new part for the air conditioning unit straight away.
A core part of being successful in a HVAC business relies on looking after your customers asset from a maintenance or servicing point of view. This means having all the information you need on hand at any given point whether in the office or in the field and having this gives your business a very essential superpower.
An organised business that can run smoothly without any major hiccups, is of far more value than a business that is dangling on the edge of bankruptcy or disorganisation. You want your technicians to instil confidence to your customers and be able to provide reports or servicing on time.
If you look at the common denominator in successful businesses, they all have something akin to an automated job management system or software automation. Having a system like this that stores information, photos, details, generate job reports and sends out customer reminders, can attribute to saving your hours of manual work each week.
Automation can reduce the time to get a report back to a customer from months or weeks to days. (And if your customers are happy, life will be a lot easier for you). With the consistency you improve and can more easily grow to provide a bigger service and charge more.
And what do all these listed things need to succeed? Systems and software automation.
Why You Should Consider An End-to-end Job Management Solution?
As mentioned in these business tips, for a successful business you need consistency, accountability, profitability and efficiency. With the benefits of the job management solution like FieldInsight all of these are delivered in the one, easy to access place.
Running any HVAC business becomes easier if you have the helping hand of an automated software solution.
FieldInsight won't force your business to fit in to our system, the way FieldInsight works is we mould to fit you and your business. With FieldInsight, you can manage your jobs, coordinate your office and field and increase your productivity. As mentioned, there are many things that can easily go wrong in a business and FieldInsight can act to help you and build a road towards success.
What You Should Do Now
Book a Demo. You'll be in touch with an automation expert who has worked in this space for over 5 years, and knows the optimal workflow to address your needs.
If you'd like access to free articles about managing HVAC workflows, go to our blog.
If you know someone who'd enjoy reading this page, share it with them via email, Linkedin, Twitter, or Facebook.