Top 5 Advantages of Using Civil Management Software
Managing projects to building materials to tracking time and budget management, there are a lot of moving parts that you need to manage with civil management, that's what makes a software solution such a detrimental tool. To best manage your business with a construction and civil software, here are the top 5 benefits you could be accessing for your future projects.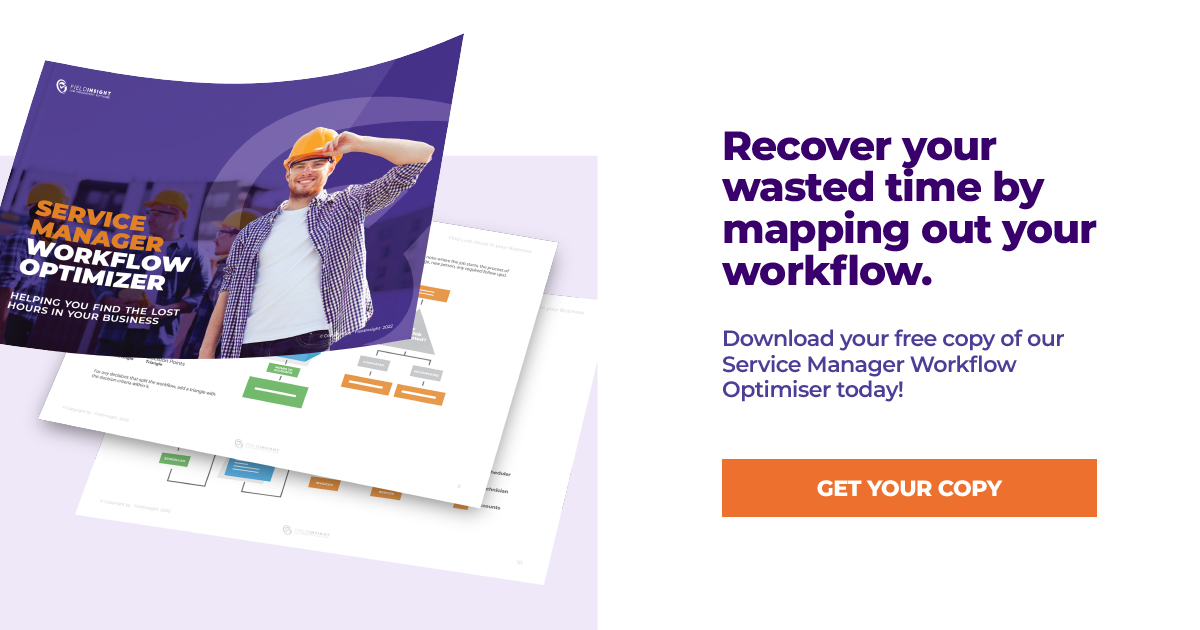 1. Improved communication with project managers
Communication is essential on a construction site. Without correct job management in place, you could find yourself dealing with excess misinformation, missed appointments and an unhappy team. However, one of the benefits of construction management software solutions is the enhanced communication between your construction managers and your technicians.
How FieldInsight can help you: streamlined communication
With FieldInsight's automated software solution, everyone from the project manager to the customer can operate on the same page. FieldInsight's project management software helps you to send automated reminders before a job, and send notifications of status changes or edits to a job note. With everyone on the same page, it ensures efficient business processes are kept in place.
2. Easily manage project budget and accounting
As most civil construction companies will know, project management tools for budgeting are a real life saver. In the construction industry, you need to have a good grasp on estimation costs and time frames so you can accurately budget and structure your construction projects. With construction project management software you can easily view your past jobs and project costs so you can better prepare for your future.
How FieldInsight can help you: asset and job costing
FieldInsight's civil equipment management software solution allows you to easily view your complete projects and uses time tracking tools within our estimating software. When you have all the data at your disposal, it's easy to accurately quote and schedule your jobs months or even years in advance.
3. Document management
Have you ever been frustrated over missing paperwork or a file hidden within a black hole in your computer? With field service management software you can easily share and manage your files and reporting within the one place. No more printed out reports for your techs to carry around in the field!
How FieldInsight can help you: Real time data and reporting
FieldInsight's real time data allows construction professionals to easily manage documents and reports with just a click. If you have a report that needs to be signed by all your team, you can easily get all your team to log in and sign, no more chasing paperwork back and forth from the office. With instant information at your fingertips, you gain back the ability to run your business with ease and reduce your own stress levels!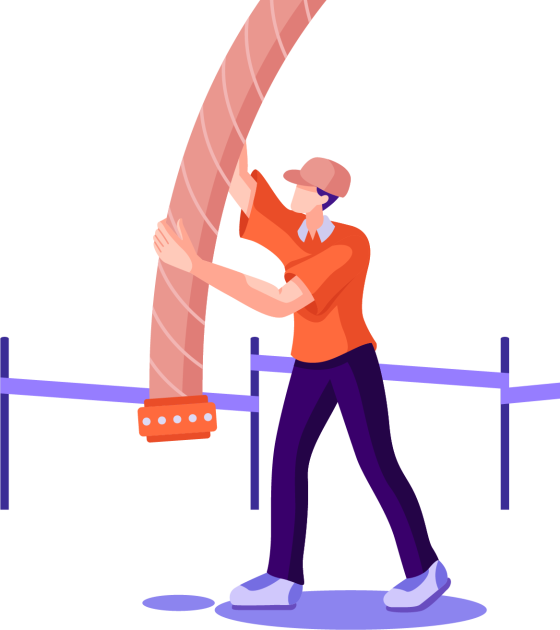 4. Resource management software
Resource management software is another key benefit of construction management software. Whether you are a construction project manager or a field technician, you need to be able to optimise your time by accessing the right resources. Whether you need to update a step by step job site to do list, or view inventory items needed for a job, or even track material costs, you can see it all within your construction management software solution. No more manual processes, with automation accessing your resources is simple.
How FieldInsight can help you: all-in-one solution
With FieldInsight's all-in-one software solution you gain the significant benefits of efficient management and business growth. How is this achieved? The answer is in resource management and the results are shown in the amount of time you save on a daily basis. Imagine how much extra time you would have if you didn't need to manually search for reports, or type out to do lists for each tech? FieldInsight's resource management software gives you back the extra time in your schedule so you can focus on the more important things.
5. Track progress of jobs
The ability to track projects for construction firms and businesses, allows you to have more visibility over your schedule. Another benefit of construction management is the clarity you receive when viewing your jobs, from a glance you can see what techs have arrived at site, what jobs are completed and which jobs need invoicing or a follow up.
How FieldInsight can help you: with the tools you need to grow your business
With FieldInsight's job tracking, you can simply view the status to see what has or hasn't been completed. Not only that, there are countless options for you to customise colour coding, notifications and tasks attached to your jobs for your techs to view. With FieldInsight, it's easy to see why we are called the only all-in-one software platform for the field service industry.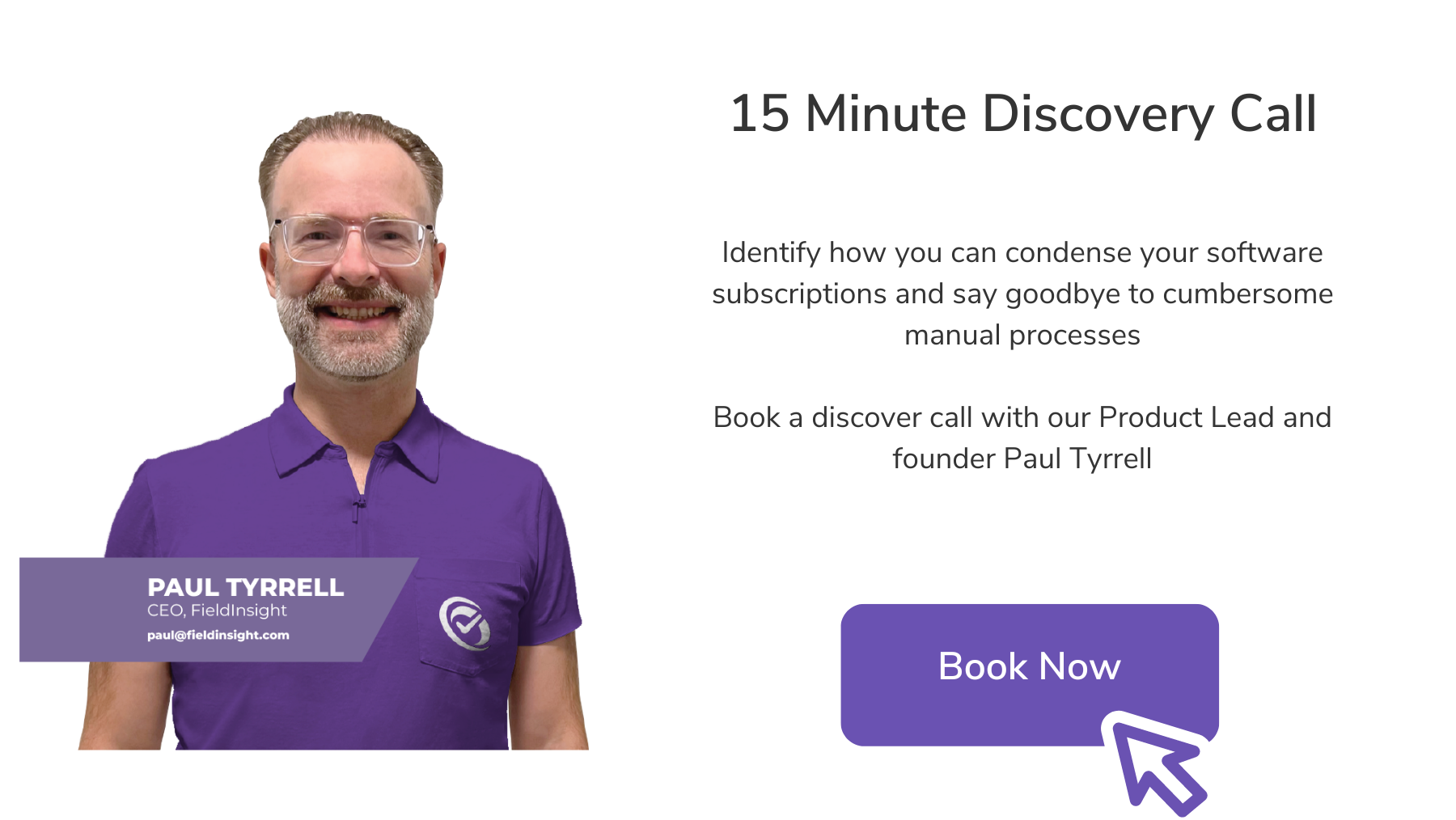 What Makes FieldInsight Different?
From the use of mobile apps, more document control, ability to track labor costs, and the advantage to save time every day, there are endless benefits to implementing a construction software solution into your business processes. However, there are hundreds of construction software solutions on the market, so how do you choose one that is best for your civil construction business? Simple… you choose FieldInsight.
FieldInsight is an all-in-one system platform that is flexible, customisable and user friendly. You can use FieldInsight for complex and simple problems as you need, choosing how it integrates with your business. We don't force your business into a box like other software companies, we make our software suit you.
But don't just trust our word! You can book in a free demo today and see for yourself. Just follow the links below and see where FieldInsight can take you!
What You Should Do Now
Book a Demo. You'll be in touch with an automation expert who has worked in this space for over 5 years, and knows the optimal workflow to address your needs.
If you'd like access to free articles about managing HVAC workflows, go to our blog.
If you know someone who'd enjoy reading this page, share it with them via email, Linkedin, Twitter, or Facebook.