Top 5 HVAC Asset Management KPIs and Metrics You Need To Track Today
How do you keep track of your performance, are you growing, meeting targets? Have you incorporated KPIs with regular reviews to see if you are achieving as expected? If you specialise or run Planned Preventive Maintenance contracts, do you have good asset management KPI's in place?
In the HVAC industry asset management software and KPIs help define success in whether you are managing customer expectations correctly, managing costs, handling defects within SLA and managing the budget. Whether you are starting a HVAC business or looking to expand your current business services, having metrics and KPIs across your asset management can help focus and empower the workflow and this in turn helps drive performance.
Key Performance Indicators, KPIs, help measure a stated objective by setting key targets that you measure to determine if you are progressing towards achievement or have gone off track. When you apply KPIs in the field service industry you are actively reducing risks of defects in equipment or units, balance resource allocation, and provide quality and consistent services to customers.
For an example of key performance indicators (KPI) for assets, take a look at the example from http://www.lifetime-reliability.com/free-articles/maintenance-management/Useful_Key_Performance_Indicators_for_Maintenance.pdf

Give Lifetime Reliability a visit for some great information. This article also by Mike Sondalini is another great read if you are looking for more details. https://www.lifetime-reliability.com/faqs/strategic-maintenance-management/faq-maintenance-kpis/
1. Asset Information by Asset type
When you are responsible for tracking assets and monitor performance over time, you can build up a great understanding of the type of assets and the pattern of their lifecycle. Capturing data is easy, but knowing what data you need and what asset types you have is the hard part.
Asset management systems should help improve your business with custom fields that allow you to capture all the important information by the technicians whilst they are on site (i.e. pressure, power consumption, estimated replacement value). A great KPI to track is proactive asset reviews for your planned maintenance to report any new/changed findings to customers.
You can run checks on the number of assets services/tested and start to make informed decisions on assets that have missed a service, had a minor defect last check that needs follow-up.
For more on consistency and checklists – see the Defects section below.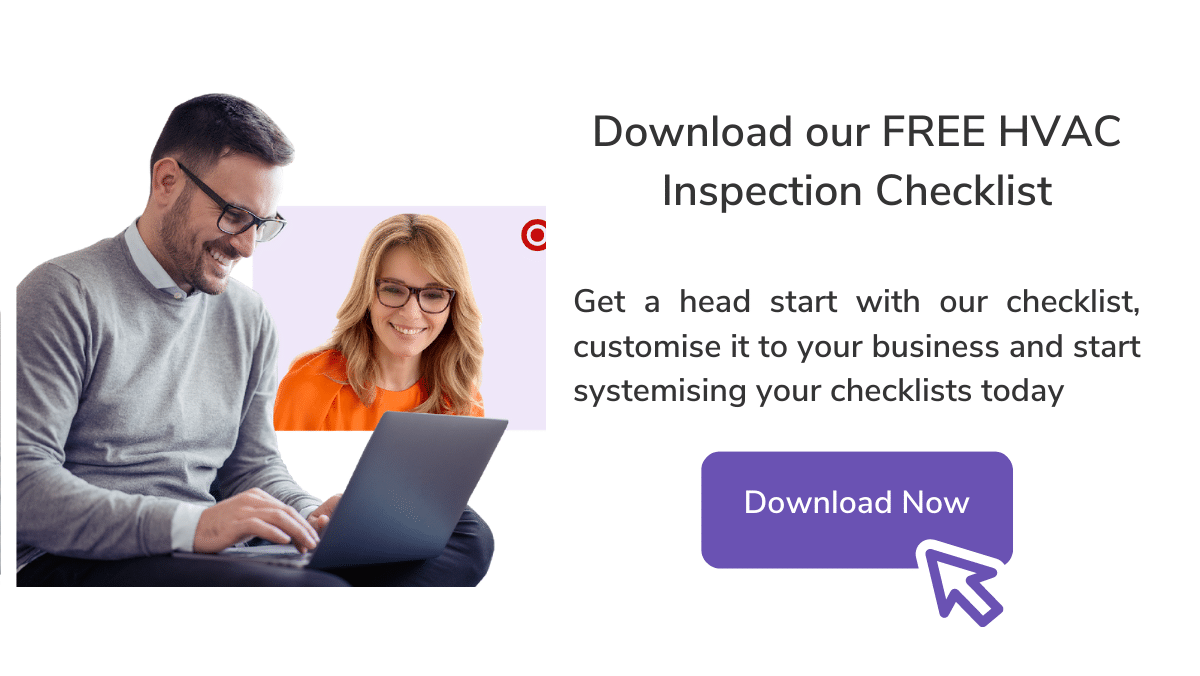 2. # Service tests required by Asset Type by Service Test interval = scoping costing
Seeing the service tests that need to get done in a given month you gain control of your forwarding allocation/scheduling. With an organised preventative maintenance schedule you can see what work has been done, defects that have been located during the testing and gain insight on how often you have been to the site.
An organised Preventive Maintenance Schedule should provide you with everything required for that next visit based on contract, warranty or SLA agreements. Know before you attend the site what service is due and what parts may be required.
A great KPI to measure is number of visits per site and technicians attending; for each asset type you can gain a benchmark of the time required to complete so you can start to pad out the schedule in the most time effective manner.
3. # Hours spent working on an Asset
When you consider the number of hours spent working on an asset, you have to ensure all those hours count. With a field service solution it becomes simpler to capture the data you need on each asset to minimise time in the field.
With FieldInsight with just a click of a button (also using QR Codes) you can locate and open asset information and log the service hours based on the job time (on site). Ensuring the data you are collecting is easy to obtain and accurate and is not an arduous task/step for the technician to complete (leveraging automatic timesheet aligned to the service as well as scan options via mobile devices).
You then have a better idea of the hours spent working on the asset and the products used in maintenance- (For more on inventory organization, check out our Top 6 Tips). It's important that these field activities are lightweight so you get the data you want with minimal effort.
4. # Defects
When you have a field service automation solution for asset management, you have more control over asset life cycles and management of the preventative maintenance schedule. An asset management solution should assist with defect management to ensure faults are detected, log and managed through an approval process. Reducing negligence or normal wear and tear on assets before its a problem for the customer is key. A good KPI to track would be SLA for defect management through to actioned.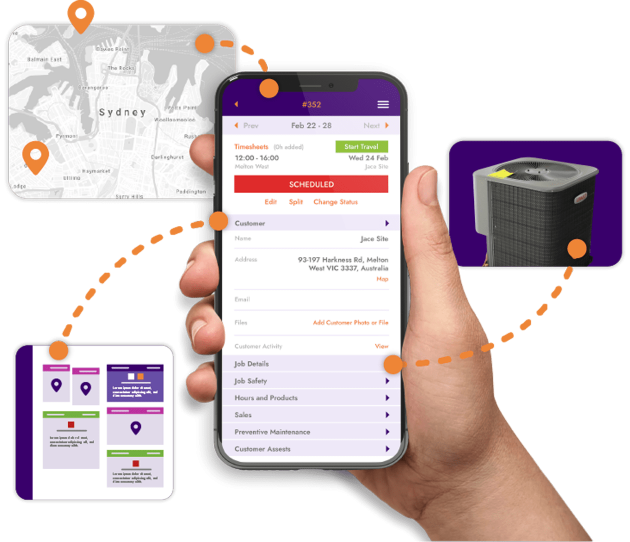 Incorporating a HVAC maintenance checklist in your workflow helps prevent missed steps during maintenance that impact down stream tasks (like logged hours on the asset, parts used, defect logging etc). It is easy for a technician to find up on a defect but forget to record the defect or the correct data about the defect. Missing this means the Office cant review and decide if action is required. If this defect causes a major failure in the future it can reflect badly on the business.
The ability to easily document defects when they arise in automated software helps with traceability and accountability.
For maximum effect in your asset management metrics, you want to:
Track Defect Priority
Track Defect State
Track Defect Age
Track Defect Approval workflows
Track Defect Resolutions
To have a minimum MTBF (Mean Time Between Failures), you need to have a great system in place to increase your accuracy and quality of reporting.
5. # Schedule
Scheduling is the most important KPI, as without efficient allocation you will find you are wasting time and money on a day-to-day basis by;
spending too long at a site
taking too long to service an asset impacting other jobs scheduled on the same day
When technicians are making decisions in the field they need to have the right information and the right tools to be productive.  A productive and efficient team in the field means you are optimised and managing a lean schedule.
To have a functioning schedule in your asset management you first need great communication between the Office, Field, Suppliers and Customers. Spreadsheets are often used to organise schedules, but can be a slow and difficult to edit if a large change occurs. Having a paper based system or spreadsheets is hard to share with your team and useless for how the technician works in the field.
When scheduling technicians in the field with a software like FieldInsight, you have easy visibility to everyone's workload and can plan the next set of tasks (invoicing, reports, quoting etc) as you have instant feedback on the status of the work when completed.
Automated asset management ensures time is saved in allocating work to technicians and everyone has the information they need to do the job right the first time – without several trips to the office in the day you save time, dollars and gain efficiency.
KPIs and FieldInsight
Interested in how asset management and KPIs can improve your business? When you use a job management software to assist your asset management to allow you to start managing KPI's – increase quality in your operations, accuracy of the work and gain customer satisfaction.
Book a Demo today with FieldInsight to discover how much better your business could be operating!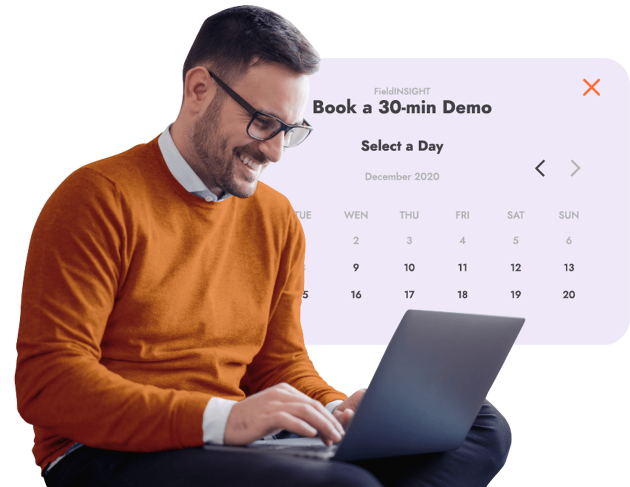 What You Should Do Now
Book a Demo. You'll be in touch with an automation expert who has worked in this space for over 5 years, and knows the optimal workflow to address your needs.
If you'd like access to free articles about managing HVAC workflows, go to our blog.
If you know someone who'd enjoy reading this page, share it with them via email, Linkedin, Twitter, or Facebook.