Top 6 HVAC Field Service Solutions Every Field Service Business Should Know About
In the HVAC industry, field service management is a vital tool for the smooth running of any field service business. Field service support management teams with all the moving parts of a busy HVAC business. When you get bogged down in the piles of paperwork, email and work orders you can forget what really matters in your business – growing, productive and profitable.
When you are working from old software or paper based systems, you may find you spend more time in admin and more money on jobs than you need to. Imagine when Friday afternoon comes around and you have a pile of invoices to do, quotes to draw up, timesheets and payroll to approve and you've already been up since 6am. Wouldn't it be nice if you could be finished by 3pm and get a an early start to your weekend – or better have a weekend and not end up in the office on Sunday afternoon! If you had software automation and use service apps those long office hours can be reduced drastically.
The need for field service solutions comes from the need to be more efficient in the repetitive tasks that take all the time, reduce tasks prone to human errors and make it simple for the field team to be connected to the office.
Do you struggle with scheduling technicians? Have you ever forgotten to send a quote or invoice? To efficiently manage field service operations in today's modern age, technology can be a key player in making your business stand out from the crowd of competitors.
Automation and service solutions are a great tool that help businesses increase productivity, generate new leads, increase customer satisfaction, assist in inventory management, organise asset and project management, coordinate office and field operations and help your business grow in the field service industry.
When you have a secure place in the HVAC industry, you have more confidence in your business and in turn your customers will have more confidence in you.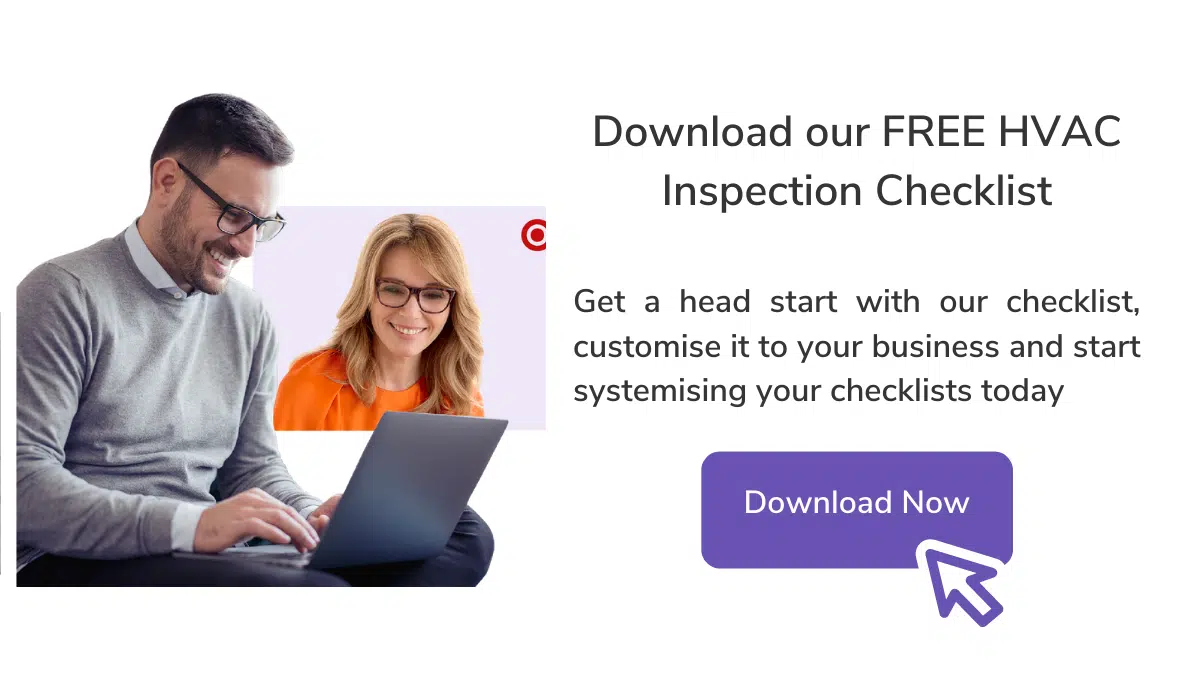 Apps You Should Use For Field Service Management
From your handy mobile device or tablet, apps are a great way to assist both the field and the office. Using a mobile app you can have a technician check work order, generate report, send out quotes or invoices, check inventory or log timesheets.
When companies migrate from a paper based system and introduce apps into their workflow as a field service solution, efficiency and productivity are significantly boosted. Having mobile apps and technology in day to day operations makes information available in real time to save excess travel back and forth to the office . Next time an asset breaks down in the field and new parts are needed but the technician isn't sure what the serial number is, all it will take is a quick check on their handy mobile app and that part will be found much faster.
Field service management software can also be a great way to generate new leads through marketing campaigns to generate new leads and reach more customers. For an easy start to your marketing strategy consider:
For small businesses, MailChimp can assist with generating email bursts, social media presences, websites and digital ads. This is great a way of reaching a wide base of customers and you can send an email burst with little effort to advertise seasonal offers, special discounts or installation information which is a powerful way to leverage your customer base.
For more Office based apps concerning sales and admin check out:
Quotient is an app as its name suggests, assists with easy quoting for any field service business. Quotient works to provide templates for quoting to make sales a little easier for you and your office staff. This is ideal for building rich and graphical quotes that can allow you to up-sell more products and offer a premium and professional presentation.
Google docs is a free web-based documentation processor that is ideal for collaboration or solo projects. With easy sharable documents that can be tracked, it is very useful in building surveys for customers. A benefit of this app is you are able to work and contribute to documents from the ease of a mobile device no matter where you are. However, an internet source is essential for this program in order to work in real time. For a field service team, Google docs can create reports or templates, however this isn't an automated system and would require manual work to create any documents.
Office 365 is a software subscription that contains Word, PowerPoint, Excel and Outlook that is a great starter pack for any field service industry office. This cloud based software can also be accessed from the field as well as the office and can be a solution to creating and sending work orders or reports from mobile apps. This unlike Google docs is able to be access without internet access but similarly takes a manual effort without any automation available.
For apps on HVAC Field Service Accounting Solutions consider:
Xero is an accounting service software solution that makes accounting and bookkeeping a more achievable goal. With several plans and subscriptions options available, Xero is a popular choice with small businesses. With higher visibility over your cash flow it is much easier to ensure each job is staying within its budget. Without effective accounting, growth and success in a field service business will seem like a distant goal.
MYOB is an Australian accounting software for small businesses with variable options for payments and subscriptions. MYOB can help field service businesses improve customer service through easy payment options and ensure you are getting paid for your hard work. Designed with the field service industry in mind, MYOB can collaborate Bunning's receipts with a single click to reveal expenses and supplier invoices.
This app helps track field service jobs and your cash flow. Quickbooks can also report and provide insight to your income and expenses and track your growth. As an accounting app, this can help you find balance in your profit and loss and balance your cashflow.
Reckon is seen as a more affordable version of MYOB as an accounting software app to assist your team. As a field service solution, Reckon is an app that can lay out your expenses, jobs and net positions as well as alerts for upcoming invoices. Reckon is seen as a more flexible option that doesn't use third parties.
For more on the best apps for contractors in the field service industry, check out Top 5 HVAC Apps to Automate your Workflow (2020 updated).
6 Best Field Service Management Software in 2020
Field service software is a management solution with features to help automate and increase productivity for trade & service industries. Management solutions as seen below, focus on combining aspects of a field service business to be accessible from one easy to access place. Field service management can improve and balance your workflow and cashflow and unlike a simple App, they combine several features within the one software to give end to end management of a business.

Jobber is a mobile field service solution and platform that helps you as a business attract new customers and leads. With templates for invoices accessible from a mobile phone, it allows the technician to get quotes and invoices out on time. This automated system while focusing on cash flow and customer satisfaction solutions, is weaker in its asset management features.
For companies looking to further their customer experience Jobber could be a potential software solution to help increase customer satisfaction, store customer details and job history. To help organise your operations and grow your business, Jobber has features to help impress your customers.
Asana is a software solution that will help your field service team keep on track in their workflow. To help meet your deadlines and stay on track, Asana is a field software that is designed to monitor progress and give you visibility over your work. Asana is an ideal platform in being able to set and work towards a company goal.
Asana as a software is a more complex software for those with more user experience to benefit. The cons of this software is it isn't as flexible as some of the others in its class for job management and some business/industry workflows might not be suited to this software.
For small residential businesses keen to improve on their job management with an automated software, ServiceM8 is the service management solution for you. ServiceM8 is a platform to simplify and streamline your operations. To assist in tracking jobs and managing staff, ServiceM8 is ideal as an office software. To be able to quote, invoice, capture signatures and keep an eye over job management, this software will use automation to help small businesses thrive.
However this software isn't suited to larger scale commercial businesses and has limited asset management features.
Now, if you are looking for a field service management software that has everything in one place so you don't have to jump from app to app… FieldInsight is the mobile field service software for you. FieldInsight covers the 5 complex workflows in its software; marketing, sales, office, field and accounts.
Why does FieldInsight stand out from the crowd? With flexible software and field service management, FieldInsight won't make your business try to fit into a pre-defined workflow, it will shape to fit your needs. This means as little or as much automation as you desire.
For the best in field service automation and software solutions for your business, FieldInsight will help balance all the moving parts of your business. When you have all of your staff both in the office and in the field using the same software tools, you create a more productive environment that keeps everyone connected and able to action their part quickly – no waiting around for paper to arrive in the office.
Your customers will feel like they are in better hands with FieldInsight when your technicians can perform with confidence in the field. From the supercomputer that is the mobile phone, your technicians have all they need from the touch of their fingers. With flexible and top of the line asset management and SWMS management in the field, delivering quality work comes easy. With easily accessible mobile apps, templates, customer data, asset history and job history, nothing is forgotten and your performance vastly increases. For killer customer skills, FieldInsight is the perfect software for you.
Book a demo with FieldInsight today and find out what this field service software can be doing for you.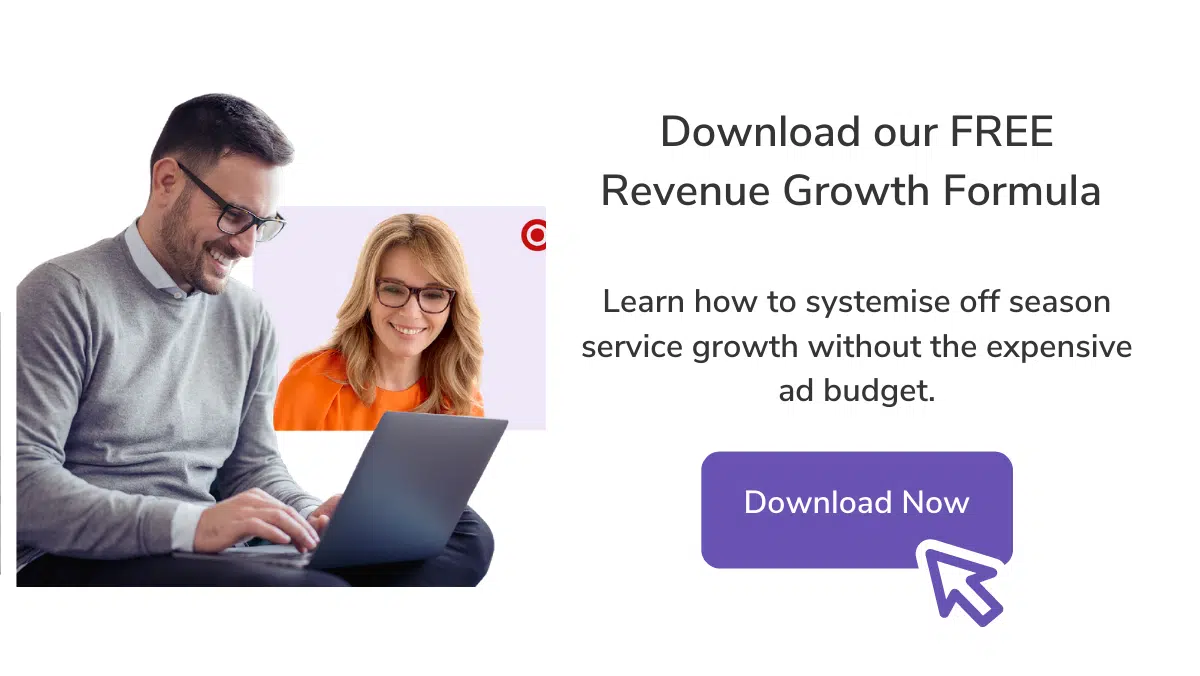 What You Should Do Now
Book a Demo. You'll be in touch with an automation expert who has worked in this space for over 5 years, and knows the optimal workflow to address your needs.
If you'd like access to free articles about managing HVAC workflows, go to our blog.
If you know someone who'd enjoy reading this page, share it with them via email, Linkedin, Twitter, or Facebook.