6 HVAC Customer Service Tips You Must Know In 2023
HVAC Customer Service Tips – Key Takeaways
Importance of communication and professionalism: Ensure you understand the customer, explain what you're going to do, and verify the completed steps with them. Maintain a high level of professionalism throughout your interactions.
Develop a consistent system for your team: As your business grows, having a system in place for communication, response times, and presentation helps maintain a high level of customer service.
Timeliness and appointment management: Avoid customer complaints by having an efficient system in place for scheduling and updating customers on technician arrival times.
Appearance matters: Uniforms, personal hygiene, and clean vehicles contribute to your business's credibility and the likelihood of repeat customers.
Respect the customer's property: Leaving the work site clean and tidy demonstrates professionalism and leaves a positive impression, increasing the chances of referrals.
Importance of reviews and online presence: Encourage satisfied customers to leave reviews, which can improve your business's SEO, credibility, and lead to more work. Consider using automation software like FieldInsight to streamline customer service processes.
HVAC Customer Service is all about communication (listening and explaining).
The age old saying 'If you want to get the girl, you need to get the proposal right' can apply to more than shiny engagement rings. If you want to win the jobs you need to get your system working and ensure your customer service skills haven't been left behind.
Ask yourself…..
Have you understood the customer?
Have you explained what you're going to do?
Do the work you say you're going to do and verify the completed steps with the customer.
You want to ensure a professional repeatable service that will leave your customers smiling and raving about your Commercial HVAC company.
Do you listen and understand the customer and their problems? Do you show respect or do you make assumptions or judgements and act accordingly? You don't want your customers to feel like you have prejudged them, especially if your customer is a woman as they are treated like they don't understand HVAC concepts.  This is not the impression you want to leave, given that the female customer may end up having an engineering degree and know more about a HVAC systems than you do.  It isn't about who knows more though, it is about being respectful and listening. If you get your training and culture right in all your team's dealings with your customer's you will get the referral work that will help your business grow.
If your business is growing it may be because you are quite good at HVAC customer service and that reputation has gotten out.  However, the challenge develops, as you start to grow a team, and you have other people representing your company that the opportunity for mistakes and cultural mismatches can happen. This can start to damage the reputation of your business.
Ideally you want a system in place or sales tips for how your team should communicate and interact with your customers. You want them to know what sort of response times you're trying to achieve or how to present themselves. As a business you want to keep the same high level of quality customer service you would have offered when you were a business of one the same as when you are a team of ten.
One of the worst feelings in business is a customer ringing you up and giving you an earful because they're unhappy with an outcome. Usually this is something that could have been easily avoided or that came from a bad choice of words from a technician or maybe an inappropriate photo loaded up. All of this can lead to getting those calls from a disappointed longtime loyal customer who is now really disappointed in you.
What would it mean for your business if you could grow your team size and still deliver that same high quality level of customer service and even improve that over time?
Tip 1:  Do you feel like your customer's are tapping their feet waiting for your quotes?
Do you sometimes get those calls where the customer rings up saying "Hey do you have that quote for me?" or even worse you don't get the call and you just lost the quote?  Part of providing a high level of customer service is being timely and if you don't have a successful office system in place, this can be hard.
If your office is mismanaged or using an outdated system it can be hard to get those quotes out on time to the right customers. You need to ensure that you're not losing money on the quotes while also keeping the customer happy, which can be a hard line to balance. Like with many parts of your business, you will know when you've got this right. You won't have quotes sitting around getting stale or customers ringing you up, wondering why you haven't done their quote yet.
A part of your training for your technicians, you can incorporate role playing and teaching in how to handle situations with customers. You can improve teamwork and customer relations by simple techniques. Eye contact, repeating back information to the client, good presentation and manners can go a long way when dealing with a customer. The difference between a happy customer and an upset customer who leaves you bad reviews can be sometimes easily avoidable.
Tip 2: Do you get customer complaints about appointment times?
Have you ever got a call from a customer wondering where the technician is? Disappointing your HVAC customer before you even begin the work is not something you want to do. Having to reschedule an appointment because of a miscommunication wastes time and always looks unprofessional.
For your technicians having a HVAC customer service system in place can help your team coordinate efficiently. This might mean a system that can send an ETA SMS, email or phone call to a customer before the technician arrives. By providing this high level of communication with your customers you ensure that everyone is on the same page. You know where everyone is and the status of each job which further allows you to manage your appointments with more visibility and more accuracy.
A core part of customer service success is ensuring you turn up at the right time at the right place, and deliver the right service. When this is working well for your business, your technicians are on time, your customers are expecting you, your week is scheduled efficiently and profitably. Most importantly, you're not getting those uncomfortable calls.
Tip 3:Help customers upgrade to higher efficiency equipment
To have the best HVAC customer service, you need to listen to your customer. It can be all too easy to be presumptive about your customer's problems or assume that they have no idea what they're doing.
Leaving a customer happy with a job well done can help you get more work. If your customer feels respected and valued they will feel more inclined to talk about your business to other potential customers. The key motivation here is understanding the needs of the customer properly, this allows you to ensure that the system you install will be the system that they actually need.
When your customer comes back after summer and says that their air conditioning unit worked great, you know that you're on track. Upgrading your customer's HVAC system will help your customers have the top range of systems on the market. Informing a customer about an upgrade to a higher, more efficient system can save on power bills for your customer and create ongoing work for you.
When your customer service includes a simple follow-up call or email about service or maintenance options you're keeping your client base happy and informed.
Tip 4: Do your guys look like a rag tag team?
It might seem inconsequential that your technicians are great at their job but none of them wear the appropriate gear or uniform. While the quality of your work is vital, there is a lot that can be said about the appearance of a HVAC business. Wearing a uniform contributes to the credibility of your business and the service you provide.
It can't really be emphasised enough how important appearance is in a business. Not only is it important to have your team looking tidy you also want your van washed and clean too. When it comes to dispatching technicians you want to ensure that your team is taken care of. You don't want your team looking scruffy or having bad body odour after a long day. Having a station in your van where your technicians can refresh themselves after a sweaty, hot day can go a long way for your team's appearance.
How you present to your customers is a big indication of your chance of getting repeat work. By presenting a consistent professional dress code, personal hygiene and personable language, attentiveness and respect, you present a quality service to your customers.
When your customer rings up and says, "Hey, can Ryan come out again, we really appreciated his help and the work he did last time" you know that your team is performing well.
Tip 5: Do your team leave the place better than you found it?
Part of running a successful business is being respectful when out in the field or on customer property. You don't want that phone call saying that after the technician finished servicing the heating system, they left plastic shavings, cables and pipes laying around. It shows a lack of professionalism and causes doubt in the quality of work that has been done.
It can leave a bad taste in any customer's mouth if they have to tidy up after the technicians have left. When you leave the site better than you found it, you are always assured that you leave a feeling of trust and respect with the client. It will create enthusiasm to recommend your HVAC company to other potential customers and a willingness to call you back if they need help or a service.
In the HVAC industry, you can make sure to get that referral service call if you make sure your team is acting with respect for the customer. Success with customer service is simple, it's a referral and a happy smiling customer at the end of a job.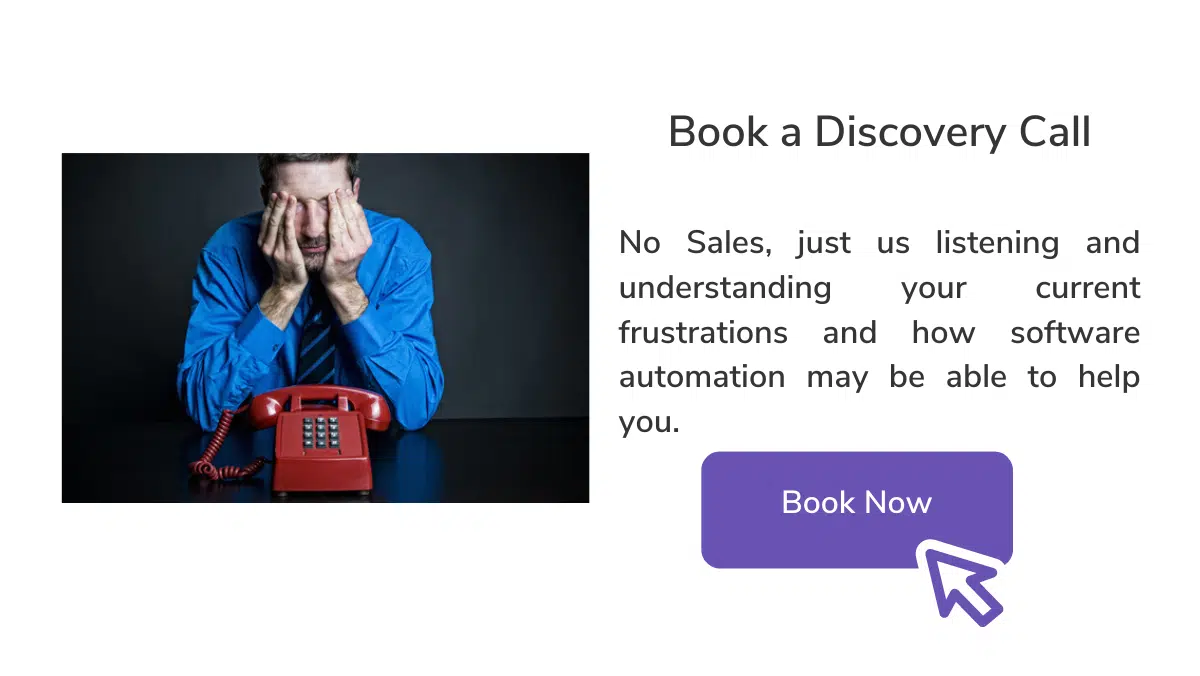 Tip 6: Do you have trouble getting great references?
You may know that you provide an excellent service, but when a customer goes to find you on google, there are no positive reviews, there aren't even any negative reviews. Having no reviews actually makes it harder for a customer to choose your company over others in the HVAC industry. Customers sometimes need motivation to pick a new company. If there is no online presence or reviews for your air conditioning, ventilation or heating business, they are unlikely to pick you over a company with raving customer reviews.
By having a neat list of positive reviews, you can actually improve your SEO ratings and validate the high quality of your business to help you get more work. When you do a great job you can ask customers to jump online and write a review for you. If you ensure that you and your team have done the best job you can do and fix any corrections that might need to be made, asking a happy customer to leave you a review will dramatically improve your HVAC company's credibility.  And it can be easy to get these reviews when you send a post job email asking for feedback or to complete a customer satisfaction survey (to help you improve your services) and include a link to your Facebook or Google Business page and ask for a review.  Make this part of your Customer Service system so that it works seamlessly for you.
When you look at this from a marketing and growth point of view, having good reviews will help hook in new customers and more work for your team.
Why Should You Consider Automation Software for Your Customer Service?
If you think that you are missing out on recurring jobs or a service call from a previous customer, the answer may be related to your customer service. HVAC technicians are a core part of any company but if you find that certain team members are lacking customer service skills, you could be damaging your reputation.
Automated software like FieldInsight can enhance customer service relationships and reduce some of the stress that accompanies running a successful HVAC business. With Field Service Management Software, you can reduce the chance of ever forgetting to follow up with a customer or having your technicians forget anything on site by using Checklists.
With FieldInsight, you can combine your office and field to ensure that your team can deliver quality customer service and you have a way to capture satisfaction surveys and reviews that help you build Brand and presence in the market.
What You Should Do Now
Book a Demo. You'll be in touch with an automation expert who has worked in this space for over 5 years, and knows the optimal workflow to address your needs.
If you'd like access to free articles about managing HVAC workflows, go to our blog.
If you know someone who'd enjoy reading this page, share it with them via email, Linkedin, Twitter, or Facebook.