What is HVAC Asset Tracking?
What is Asset Tracking for HVAC?
Do you want better transparency of all the assets/equipment you manage for customers? Do you struggle with organizing asset history and maintenance requirements? Asset tracking and management software is what you need!
When you have asset tracking in your HVAC or field service company you improve efficiency on site, simplify what the technician captures and can keep the customer up to date with real time reports.
Throw out those old spreadsheets to manage your maintenance contracts, asset test plans and the paper diary for scheduling. With asset tracking software you can increase productivity and save hundreds of hours of admin and follow-up.
The Definition Of Asset Tracking
What is asset tracking? Asset tracking is managing the lifecycle of an asset that you are responsible for on a client's site. This could be an air handling unit, air conditioning unit, refrigerator or even mobile assets like bobcats or wheel loaders.
Tracking is the process of documenting the service, maintenance and asset condition and can be done through software for maximum efficiency. Through software and automation you are able to register your customer's assets and details on a centralised system (even QR codes for quick scanning by a MobileApp).
Before companies moved to software, asset tracking was done with spreadsheets, paper diaries and work order booklets. Paper based systems are an outdated way and can never allow efficiencies to be gained as you are always waiting on something before you can do the next step. With paper based systems information can be lost or damaged, not to mention they are hard to update with real time changes. As field service companies have taken up field service automation they have discovered efficiencies and productivity that has brought them capacity within the team and a level of organisation never seen before.
Using commercial software can really benefit a field service business in saving time and increasing the accuracy of the testing done for a customer and sending reports straight after completion so you dont get bogged in paperwork.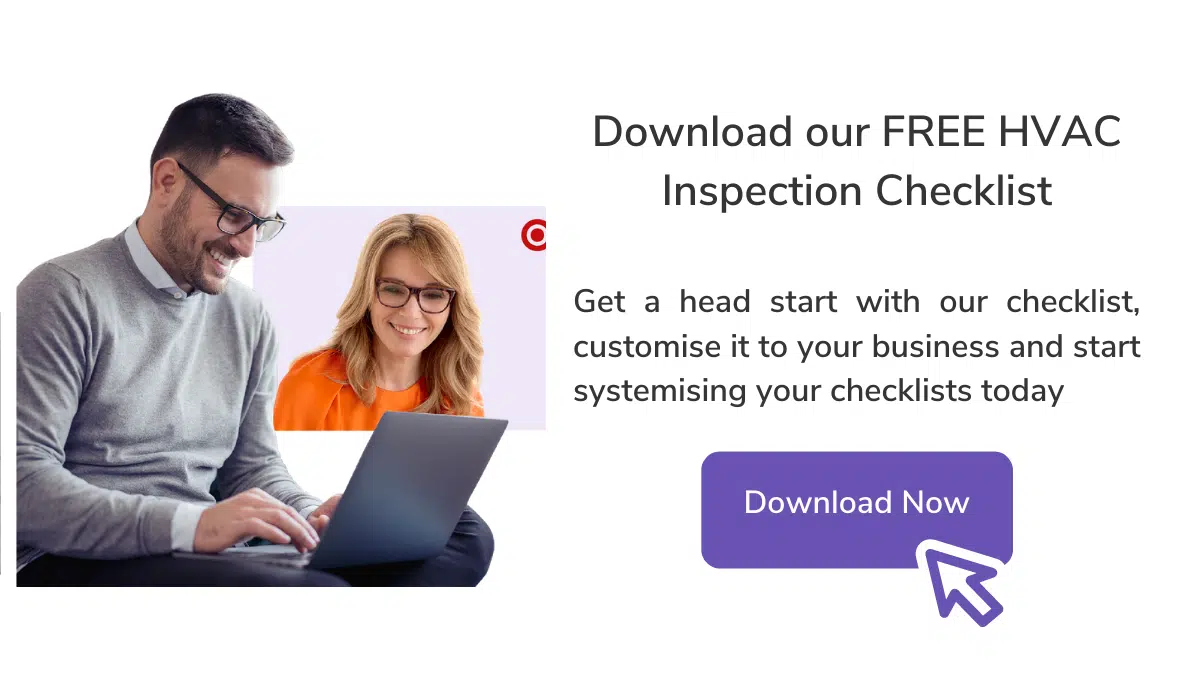 The Lifecycle that is Asset Tracking
Asset tracking at its simplest is managing the lifecycle of an asset. Take a look below for a typical lifecycle example from acquiring the asset, installing and commissioning through to maintenance and decommissioning.
PO Order Asset
Install Asset
Commission Asset
Agree Quote to lock in a Service contract for the Asset
Service asset, Monthly, 3 Monthly, 6 Monthly , 12 Monthly
Tracking Centralised Information of the Asset
Managing Preventative Maintenance
Managing Call out and Breakdown work on the Asset.
Keeping track of parts and time spent working on the Asset
Generate reports on asset servicing/testing undertaken
Track Defects found on an Asset
Raise Quotes for Correction work or Defects
Resolution work to complete that work
When you are tracking assets you will need some key information; all the necessary details such as:
Identification (Make/Model)
Location
Datasheets (specification diagram)
Asset State information
Photos
Serial Number
Model Number
Manuals
Service Information, checklists and service work completed
Time working on the Asset
Testing criteria for sensitive equipment/assets like fridges, freezers, machinery etc
Tracking solutions in real time
One of the biggest challenges with asset tracking is collecting the information from the field. Have you ever had that one technician that is just hopeless with paperwork? They might write notes on a notepad in the field or on a work order that is smudged with WD-40 or the writing might be illegible or even incomplete. The next issue is when it comes to getting that paperwork back to the office. It can be all too easy to throw paperwork in to the back of a van and forget about it. The issue here is that paperwork could have vital information about the asset that can cause issues further down the track.
Instead, picture this… your technician scan a QR code when on site and all the asset details appear. The App tells you all the details, the histroy, what was last done on the asset and whether there is a service or test due! The technician can update model and serial numbers in the field. select the service or testing questions relevant for the visit and complete on site and issue the report to the customer (or office) on completion.
If your business has up to date inventory management this can make this process a lot easier so you know what parts you do or don't have and anything you might need to order in. With a simple scanning system with neat labels and barcodes, inventory tracking will greatly benefit asset management. It will save you that trip out to site to check the serial number because you already have all the information stored in your centralised asset tracking system.
Asset tracking will help reduce big time and money wasters like double data entry and human errors. When you can have better visibility over your assets on customer sites, you can book in preventative maintenance service with more clarity whether that is every 3, 6 or 12 months.
You don't want to wait until you realise you've missed maintenance work you were supposed to do and hence broken your SLA you had with your customer. If you have an asset break down suddenly and no proof that you've done the servicing , it can be a recipe for a dissatisfied customer and a liability for you. With great customer relationship management comes more repeat work for you and less disagreements.
Top 5 Reasons Why Asset Tracking Is Important
Asset tracking solutions have numerous benefits, including adding value to your business. Whether you are starting a HVAC business or looking to create your Go-To business plan, asset tracking will put your business on the right path to Efficiency-Town, where you will find your business will boom.
You will have stronger foundations with asset management to help cashflow and even the work through the year with a good pre-planned service schedule. Building this reliable and predictable revenue stream will make your business more valuable and trusted in the eyes of customers, investors and your team.
1. Better Service = More Work = Happy Customers
With asset management you have better control and quality in your work. When you have a documented audit trail of your physical assets, you have visibility over asset history, servicing and part numbers. Through your field service action items you can help prevent HVAC units falling out of a regular maintenance cycle where they are more likely to break down and keep your customers informed of defects or warranty issues.
Asset tracking can introduce more control over the quality of your work and by doing so your assets will run more efficiently. With longevity of assets, you customers will be happier as a regular serviced unit will be more efficient and raise less of an electricity bill for you customers.
As you are tracking the performance of an asset, it can be a great time to point of to your customers any issues where they could be saving money. If there unit is under performing and costing more in electricity bills than it should, it is a great time to suggest an upgraded unit which drives more work for you.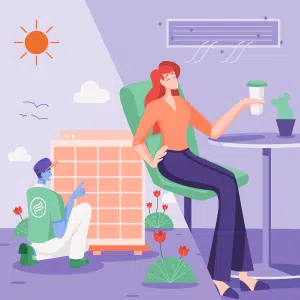 2. It keeps your team and your customers safe
Safety is a major concern when Asset Tracking is not undertaken for both your team and for customers who use the assets. The safety of ill maintained asset deteriorates the longer an asset is left from receiving a regular maintenance. This means the chance of a gas leak, water leak, frayed wire or shorts increases as a unit continues to miss its service schedule.
When you are able to track your asset carefully, you will have clear visibility over servicing that is due and see when they were last serviced and what happened. The need to track assets is not only a great asset utilization tool, it is a necessity to keep everyone safe with regular HVAC maintenance.
3. Helps you meet your standards
Preventative maintenance and compliance servicing falls under legal requirements/standards and it is vital that equipment and assets are tracked correctly. Forgetting to check the tags for expiry and servicing of a fire extinguisher might be an easy mistake to make, but can be of dire circumstances if something was to go wrong later on.
Having a thorough and rigorous asset tracking software is a huge benefit and can cut admin time/costs while providing a high level of service and confidence to your clients. Missing these key service and check ups is a liability so it is important to maintain the local government standards.
For General Standards:
https://www.techstreet.com/sa
For compliance in Air Handling and Water Systems:
AS366.1. https://ablis.business.gov.au/service/wa/australian-new-zealand-standard-as-nzs-3666-air-handling-and-water-systems-of-buildings-microbial-control/29652
https://infostore.saiglobal.com/en-au/Standards/AS-NZS-3666-Set-2011-126836_SAIG_AS_AS_267759/
For AS1851 Fire Standards:
https://www.techstreet.com/sa/standards/as-1851-2012?product_id=2060219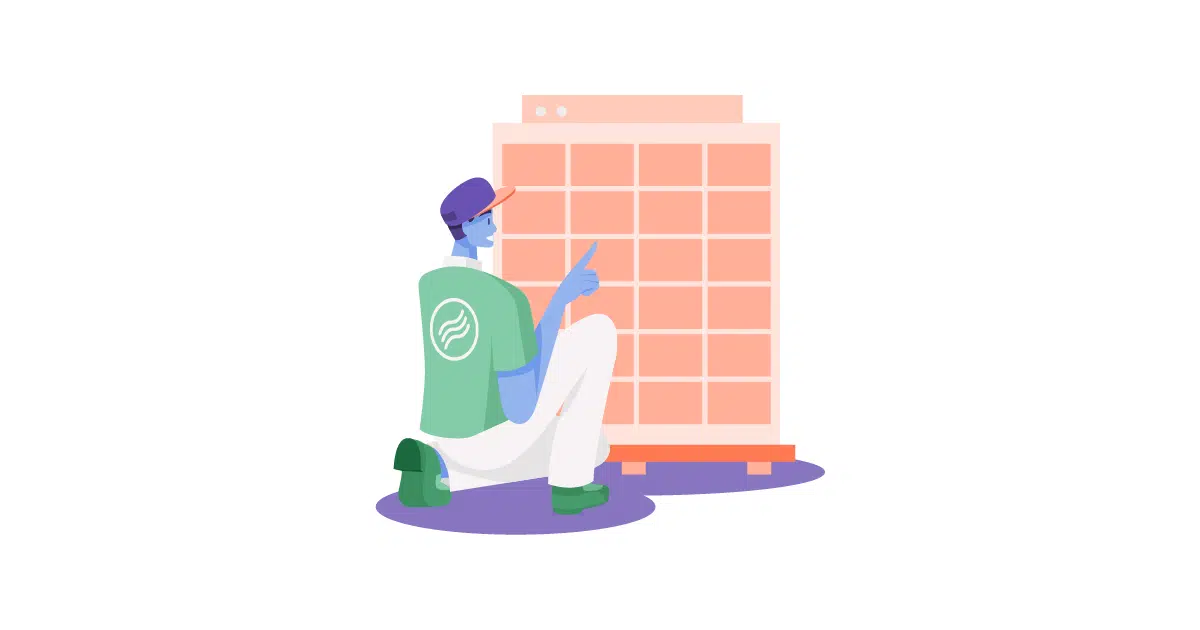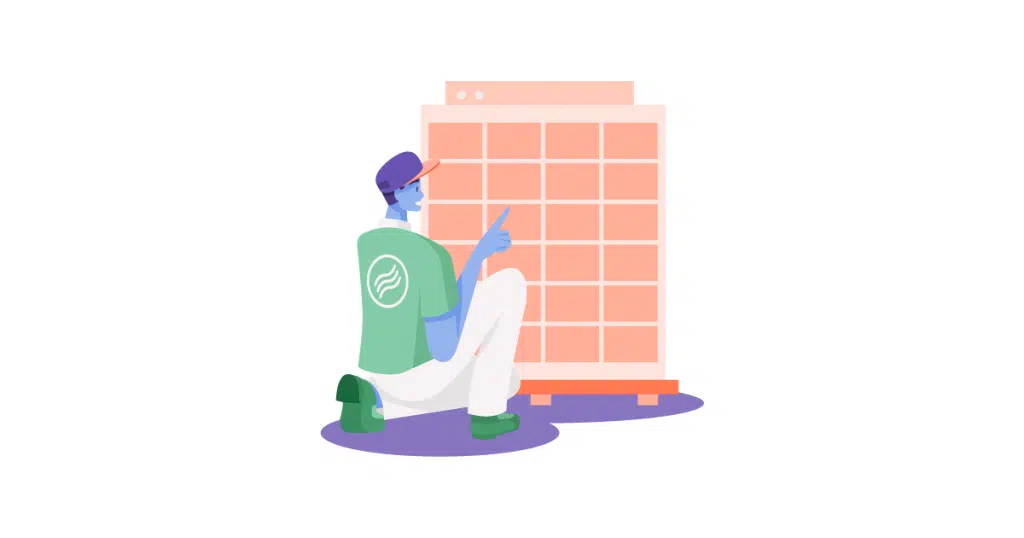 4. Keeps a close eye on costs
Without balanced field service and HVAC accounting you might make things worse for you or your customer rather than better. It is important to be able to track costs of servicing visits to ensure the total cost of ownership for an asset doesn't become more expensive than a new unit would have.
Managing and tracking your costs is important in making sure the time spent servicing an asset is covered in a quote previously agreed with a customer. Additionally you also want to be able to keep up to date with invoicing to ensure your maintenance contract remains profitable and cashflow positive.
5. Close gaps in your business
Asset tracking reaches to other aspects of your business such as inventory tracking, cashflow, servicing, safety, customer service and more. When you have a great asset tracking system in place that is enhanced by a software, you will find less mistakes are made and appointments for servicing are less likely to be missed.
How FieldInsight can make Asset Tracking a breeze…
Asset tracking and management becomes second nature with a Job Management Software like FieldInsight where you can have full visibility over all the moving parts in your business. With the assistance of technology you can control asset tracking from the ease of mobile devices whether in the field or in the office.
With easy to send reminders for you and your customers and template designs for servicing and reports, asset tracking reduces errors and increases productivity. Keeping track of your physical assets as well as all the work that goes behind the scene is effortless with FieldInsight.
Book a demo today and see for yourself what FieldInsight could be doing for you.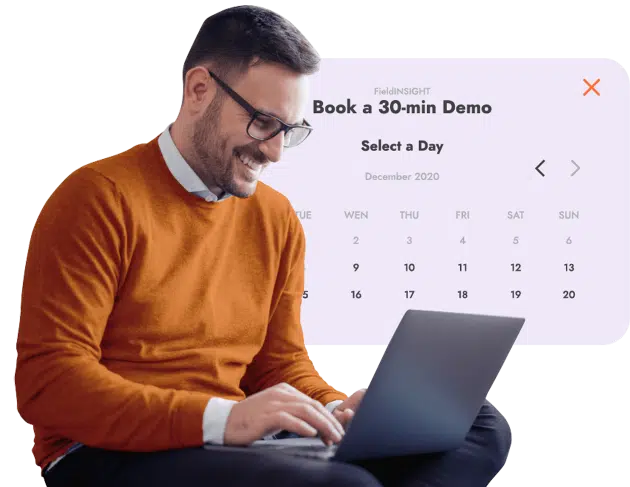 What You Should Do Now
Book a Demo. You'll be in touch with an automation expert who has worked in this space for over 5 years, and knows the optimal workflow to address your needs.
If you'd like access to free articles about managing HVAC workflows, go to our blog.
If you know someone who'd enjoy reading this page, share it with them via email, Linkedin, Twitter, or Facebook.