6 Top HVAC Inventory Management Tips & Secrets In 2021
How frustrating is it when you can't find that part you need for a job because your warehouse is clutter? One of the biggest challenges as a Commercial HVAC business is keeping organised and keeping track of inventory. It can be all too easy to forget about what supplies you already have or what you are short of. Inventory management is an important part of running a HVAC business and having a manual system to sort this out can be time consuming and costing your thousands of dollars unncessarily. 
When you have a great inventory management software in place, your job becomes a lot easier;
you will know what parts are required for a job to ensure you have it in the van ready

you can track your purchase orders and costs and stop unnecessary ordering

remove wastage and optimise the inventory you have
Imagine how much easier it would be if you could get an answer back to a customer and not have any delays on completing the job?
The challenges of inventory management
One of the most common and most frustrating challenges of inventory management is not being able to locate your stock or equipment. When you have no idea how much inventory you have it can easily spiral out of control and create even more problems for you and your team. 
Going hand in hand with a lack of visibility over your inventory is over and under-ordering. If you don't know how much stock you have, you can easily over order and end up with products that will just sit on the shelf and collect dust, creating a waste of money and storage space. When you under order because you thought you had stock but didn't, you can create a hold up for parts needed for jobs and aggravate your customers. Both scenarios result in your business looking unprofessional and wasting time. 
With a lack of visibility over your inventory also comes a lack of centralisation. Without a central hub of data to determine your stock levels, it can feel impossible to manage your stock across all your jobs. 
Tip 1:  How to Organise the Workplace and Waste Less Time?
A great way to organise your workplace is through a technique called the 5S, a Japanese lean management system.
But today we are going to go through the 6S for your HVAC business.  
1S: Sort/Serri. This S is all about keeping your workplace tidy. Sort out those tools that have been sitting on the bench or those products floating around in the back of the van. Create an area that you want to focus on first and get rid of all the extra tools or equipment you don't need. 
2S: Set in Order/Seiton. This comes after you have begun sorting your items in 1S, you want to then find appropriate places for your tools for more efficient movement through the day. Where is all of your stock kept? Could you have it stored more effectively to improve profitability? Use labels or storage containers for easier access. 
3S: Shine/Seiso. Now for the cleaning. Now you know where everything is going that you have sorted through, clean what tools, benches or areas that need to be cleaned. Create cleaning stations for easy everyday use. A messy or dirty workplace looks unprofessional and makes things harder to find. Train up your team to keep a tidy workplace. 
4S: Standardise/Seiketsu. Here you want to train up and inform your team about the new changes or rules you might have made. Let your team know what needs to go where and take them through procedures that are going to increase safety, cleanliness and efficiency in your workplace. You can print diagrams or checklists for your team to go through to ensure everyone is on the same page. 
5S: Sustain/Shitsuke. This step is all about going back and reiterating that you and your team are on the same page. An auditor may come back around in this step to check up on procedures and ensure everyone is doing the right thing. You want to check that technicians have enough time to clean in their shifts and your team is properly trained. 
6S: Safety. As a company you need to ensure the safety of your employees. You need to be making sure that there is training and information on how to be safe in the workplace and procedures like SWMS are completed correctly. You need to be ensuring that safety is also incorporated into each of the S's for maximum efficiency. Know the hazards in the workplace and show your team how to overcome any risks. 
With these 6S's you can improve the way your HVAC inventory management is used. You need your HVAC technicians to juggle a fair share of responsibilities and with inventory management software, you could make yours and your technicians' lives a lot easier.
Other Lean Management tools you might find interesting.
Here are some other lean management tools you can check out: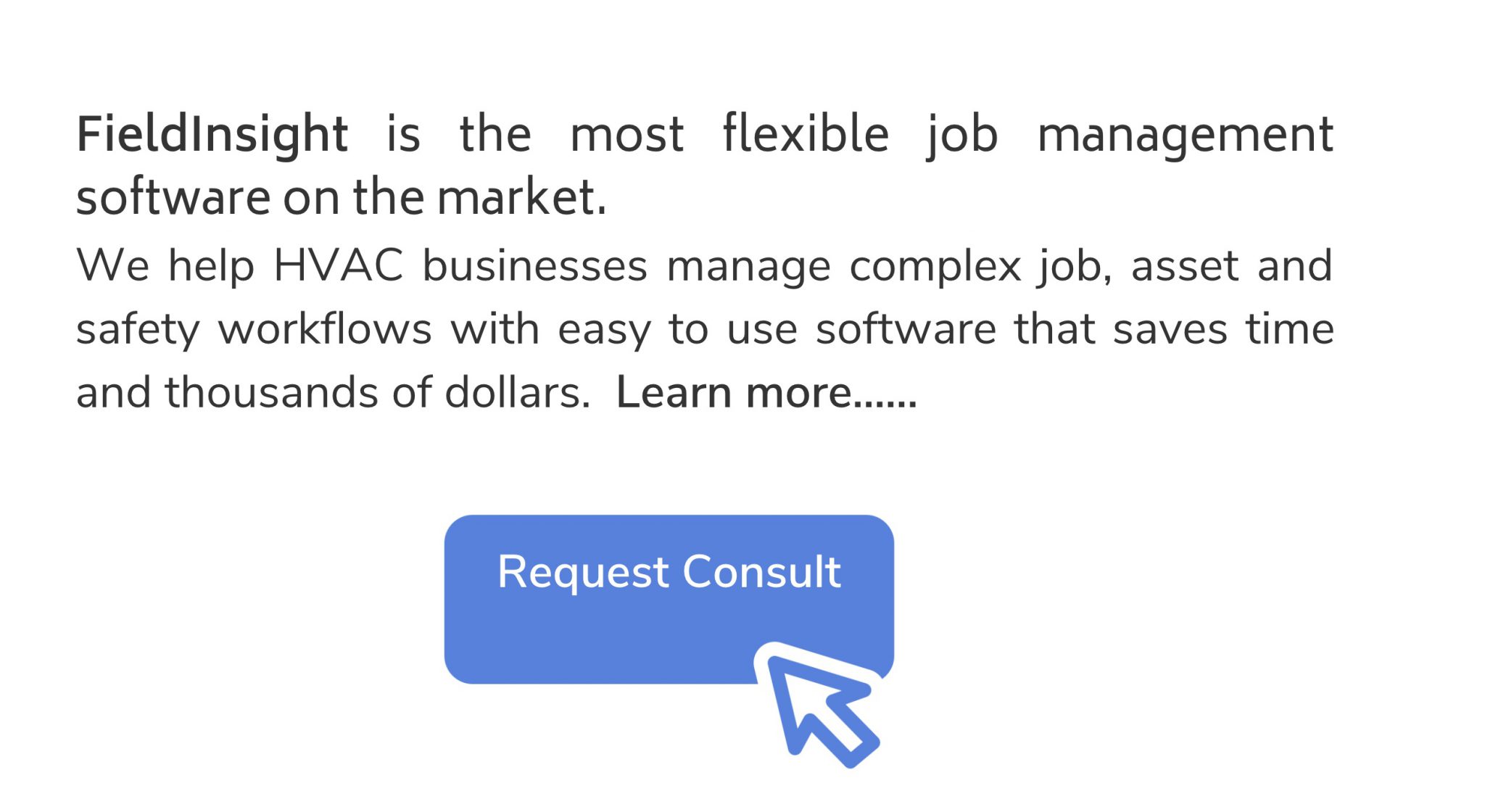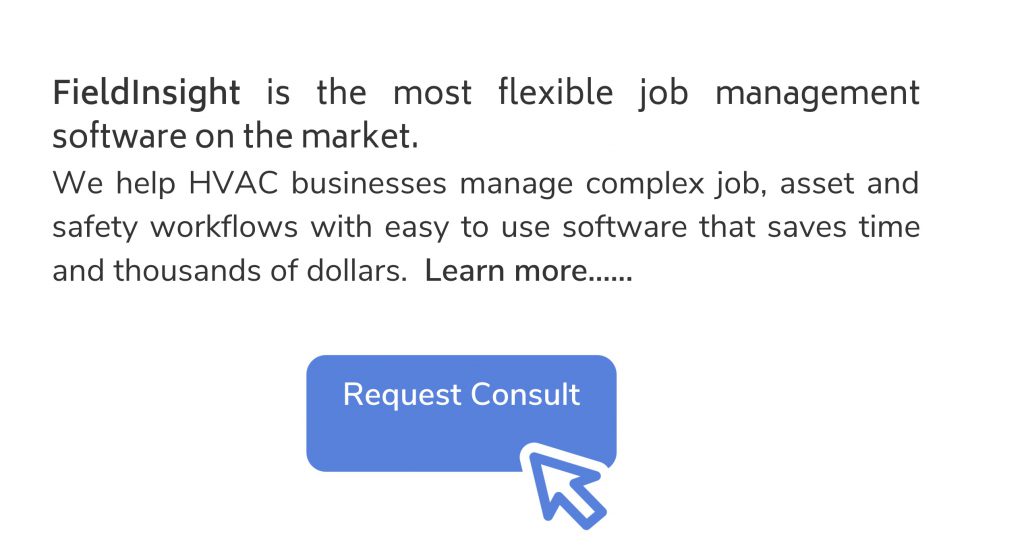 Tip 2: Do you find yourself hunting for pricing every time you do a new quote?
As a company in the HVAC industry, you want to ensure that you can boost your revenue as you grow. The hard part about boosting your revenue can come down to your quoting and making sure that you are treading that balance of making a profit and keeping your customer happy. 
When you are working late at night and you find you have a bunch of quotes that need to get done, it can add hours of manual work having to review every quote and determine prices. The key thing here that can help you, is putting together an updated list of what inventory you have and the updated prices for those. 
You want to make sure that your HVAC inventory is easily accessible at the touch of your fingertips so when you are doing those quotes, you can get them out as quickly as possible. You can also increase accuracy if you decide to use a software that can be updated and store all of your data.  The next level is to ensure you inventory is priced appropriately so you know exactly the cost price and what margin you are expecting to ensure the entire job/project is profitable.  Too many horror stories of jobs being completed when the parts were priced incorrectly and you basically made no margin on the part or worse on the job at all.
How great would it be if you could do a simple over the phone quote in five minutes verses taking a day or more to get a quote out?  What if the technician can get the quote out on site before they leave the premises?   If you use consistent pricing (and tracking purchase costs) and review your inventory often, you can be assured that you and your team are performing at your best and you have the opportunity to increase the conversion rate of your quotes issued.
Tip 3: Do your team waste time  returning to the office for frequently used stock?
Do you find that your team is turning up at the office multiple times a day to pick up stock they need for a job? If you can cut down the amount of time that your technicians drive back and forth or around town to find a local trade warehouse, you can improve the productivity of the whole team as well as save costs such as vehicle expenses. When you keep the vans stocked with the most common materials used on site, you can save those unnecessary trips each week and also open up time in the day to fit an extra job!
Once a week you could make sure that every technician and van has the materials needed so you don't have those big breaks in the day spent driving back and forth from office to site. It isn't only the technicians and warehouse that suffer from these delays, the customer's time is also being wasted as the job is prolonged and this can impact reputation and tarnish your hard won customer satisfaction rating.
When you have your technicians working on time, with the materials they need and you have happy customers, you know you're on the right track. 
Tip 4: Do you have a software system for keeping track of your inventory?
The office is the heart of any business and without successful office software to assist in your day to day operations, you could be wasting valuable time and money. Doing stock/inventory checks is never fun and can be a long, manual task to keep track of. With a HVAC inventory management software you can save yourself a lot of stress.  
You can be more accountable to your customers if you know what inventory you have and how quickly you can get that new duct for the customer. You don't want to have a chaotic system where you can't find anything and end up doubling up on stock you already had. 
If you have successful HVAC inventory management in your business you can get on top of those purchase orders and quotes to ensure you are ordering in the right parts.If you have a system in place you can avoid repeating mistakes and you have a foundation to continuously improve from. 
Tip 5: If you can QR Code it, then why not Scan it if you have it?
The days where systems were based on paper and whiteboards is fast disappearing as technology & software improves and we move to a more digital roadmap in all areas of our lives. Running a well managed inventory system takes time and admin effort and if you can cut down some of that time, it could be a big bonus for your profitability.  When you use QR codes you can leverage the latest technology to replace straightforward repetitive data entry that can save thousands of hours in a year across the field Technicians as well as the Office. 
Using a manual data entry systems can be slow and cumbersome to repeatedly enter serial numbers and parts. If you base your system around scanning a number or barcode, you can better execute your inventory management and ensure your warehouse data is accurate. You don't want to wait until you get a purchase order done before you realise that you're actually out of stock and the customer will now have to wait for shipping. 
Ideally you want to have a repeatable and systemised process that you can continuously improve for your warehouse and inventory to avoid manual data entry and human error. Downloading HVAC friendly apps can contribute to running your business smoothly. 

Tip 6: Consider hiring a stock manager.
When you find your business is growing, sometimes the best investment you can make is hiring a new team member to cope with the extra work accompanying the growth.  A stock manager can be a great addition to any Commercial HVAC business.
With a stock manager, you can be assured that your inventory management isn't left to chance, you have an optimised & lean warehouse and the vans out on the road are always stocked.  Even a little checklist accessible from the back of the van on things to check before leaving the yard (or job) can help optimise the management of stock items and you can let the office know ASAP that an item needs restocking.
If you can afford to hire someone who is dedicated to keep an eye on stock, it allows you to level and speed up the process for your team. Inventory and warehouse management in the HVAC industry is a complicated task as there are lots of moving parts and the cost of low stock is fairly significant. 
It can be frustrating when you don't know where stock is and if you have leftover parts after a job, you want to know that they can be used for another job, not just left to collect dust and be forgotten. Having a stock manager who can delegate the responsibility of stock and HVAC inventory can be very beneficial to any business.  
How to have a successful inventory management system
To find success with your inventory management, you need to have speed and accuracy on your side. One of the biggest game changers for inventory management is real time data through software automation. With software automation and field service systems, you can access instant data and see if your technician has used the last air filter so you can instantly order more. No more getting caught out and falling short on stock for a job. 
For successful management of your inventory and more, get a field service software on your side today.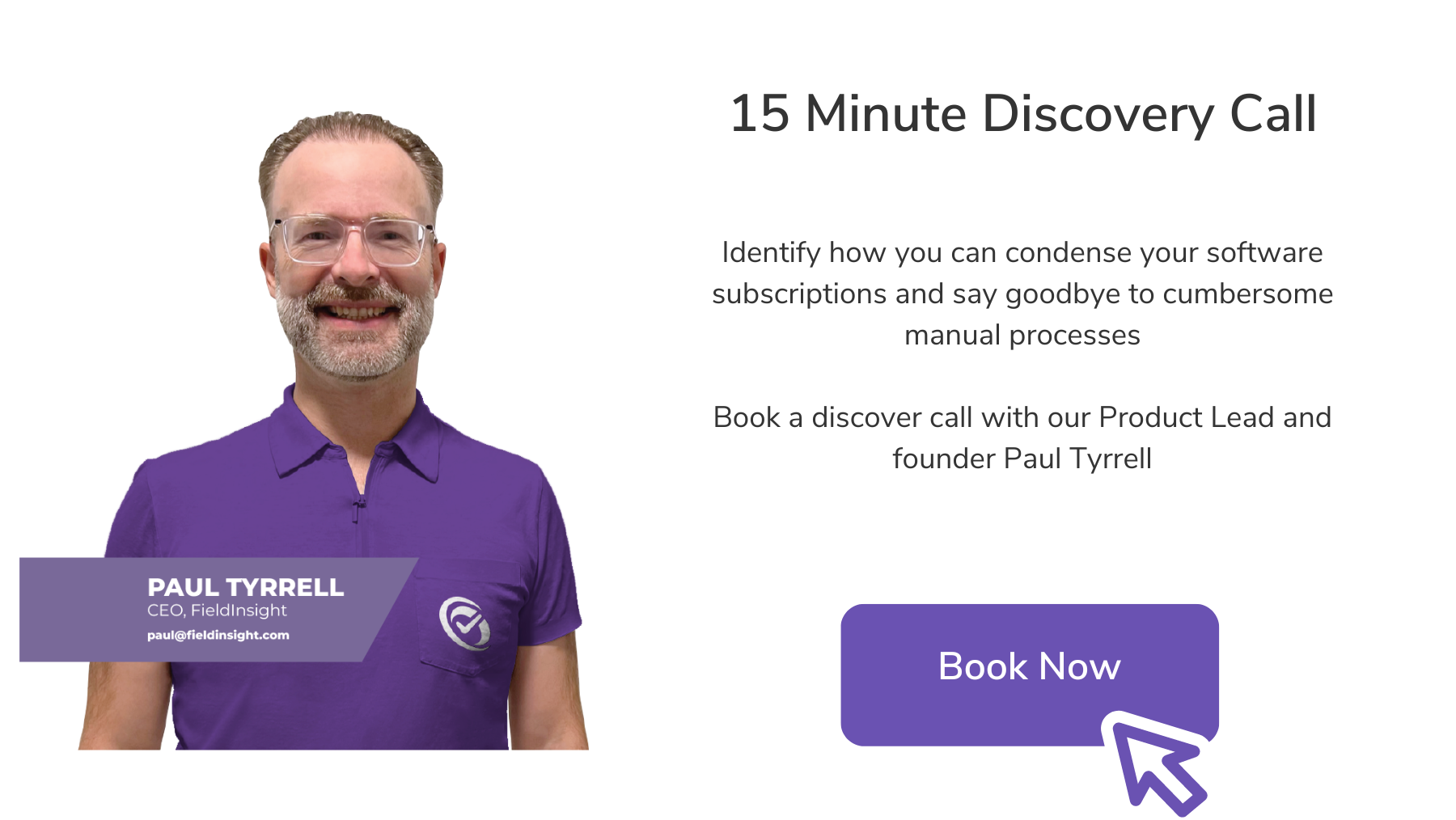 Executive summary 
To ace your inventory management, there are a few key tips that you can follow: 
Organise your workplace with lean management 

Sync your pricing 

Get your techs to stock up before they leave for the job

Use a software to track your stock

Use QR codes to scan and track stock

Hire a stock manager 
If you are wondering 'How do I manage a warehouse' or 'How do I locate my stock items', there is one simple answer. An all-in-one platform. With a field service platform you can connect your business seamlessly and ensure that all inventory management is a breeze.
Why You Should Consider Automation Software for Inventory Management
Inventory management software can greatly improve your productivity and accuracy in your business and reduce financial impacts of wastage.  FieldInsight as field service management software can combine all these moving parts in your business in the one easy to access place. 
With FieldInsight, you can use inventory management to reduce the chance of human error and manual data entry and leverage the power of tracking costs against projects so you always make the margin you are expecting on a job. Find out more today by chatting to one of our product specialists, we'd love to hear from you.
What You Should Do Now
Book a Demo. You'll be in touch with an automation expert who has worked in this space for over 5 years, and knows the optimal workflow to address your needs.
If you'd like access to free articles about managing HVAC workflows, go to our blog.
If you know someone who'd enjoy reading this page, share it with them via email, Linkedin, Twitter, or Facebook.