Top 3 Benefits Of Using A HVAC Field Asset Management Software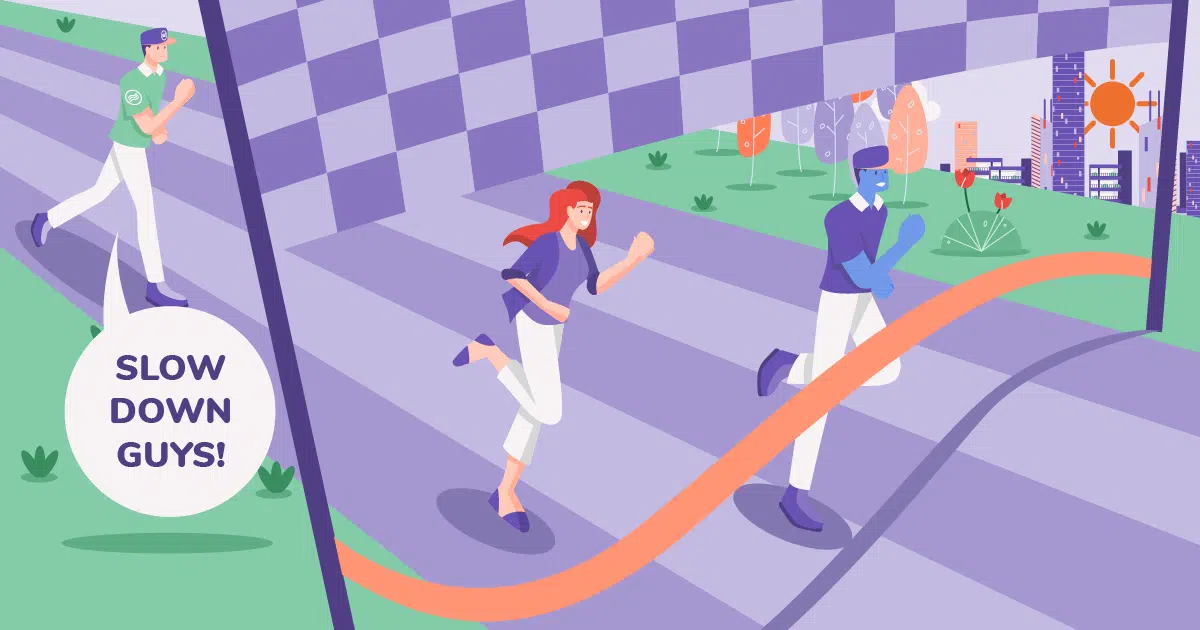 When running the race against competitors in the HVAC industry, digital software is the lever that can help get you ahead of the pack and finish first with time to spare. With asset management software in your business, you can lead the pack , win more work and deliver superior customer service.
What is HVAC asset management software? It is an end-to-end solution to help manage complex HVAC workflows through a centralised system. Asset management software can assist across the following:
Quoting a project,
Installing assets and relevant commissioning checks and labour/products used
Setting up maintenance projects and schedules,
Maintain an asset database across all sites,
Managing planned preventative maintenance schedules,
Manage defect workflows,
Fast generation of asset test or service reports,
Optimal Scheduling of technicians in the field,
Complete preventative maintenance reports,
Tracking the cost of your maintenance contracts.
Essentially this entails managing the end-to-end life cycle of an asset for a customer from quoting through to the decommissioning of an asset. A big challenge with asset management is keeping track of all the various elements of an asset (unique identifiers, what type of asset, the servicing required etc) – having a great system in place helps to centralise.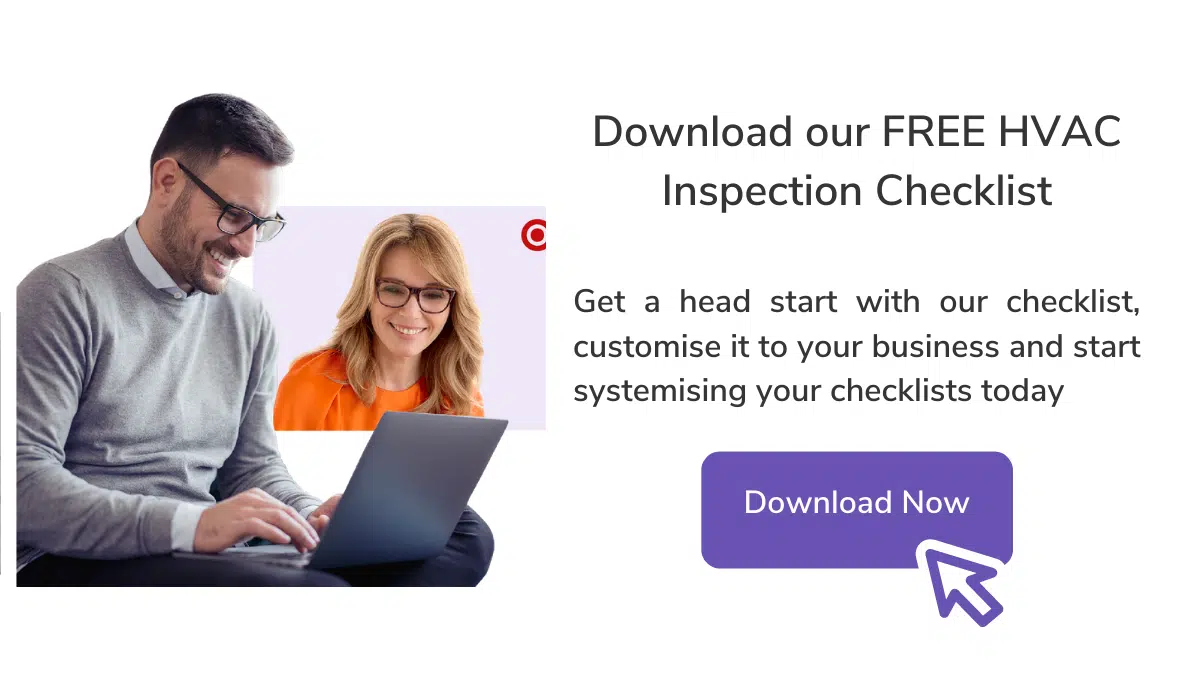 When you fail to track your assets and are disorganised system you may find information disappears or is hard to recovery and review. When you use paper or whiteboard based systems it can be hard to communicate with the entire team without a large number of manual touch points reducing the efficiency of the process. If you have a technician out in the field who needs a serial number to order a part, time can be against you and you end up with dead time in the Field. When the only person in the team who knows where this part is but its written on a post-it note it can be extremely frustrating.
When dealing with information in the field, you need data that is going to be accessible by anyone at any time.
To move away from the problem of information isolation; communication, information management, organisation and scheduling all need to work together inside asset management software.


When you have an asset management software you have more control with less admin effort. In order to create the best service for your customers you need a flexible automated system that is going to grow with your business.
As seen in the workflow map below, when you map out your system, you introduce more traceability to your workflow. When you can see your process it becomes a part of the day to day and things become less daunting.
Benefit 1: Trying to meet maintenance deadlines but you're stuck in quicksand, no matter how hard you run?
Do you feel like everyone around you is going digital and you're still trying to match them? Do you put in extra hours hours scrambling to get everything done for the team in the Field as well as keep the Admin up to date?
Imagine what it would feel like if you could get ahead of your competitors with less effort? When you a field service solution with simple digital workflows for asset servicing and test report generation you won't feel like you're chasing your tail.
It can be hard to keep on track with your maintenance schedule if you haven't got the right information in hand. When there are lots of assets on multiple sites to look after across your contracts, it can be difficult to collate the paperwork for the customer to ensure you are meeting SLA's.
Realistically you need a system where you can see at a glance what asset has or hasn't been serviced, review upcoming servicing and manage an asset's service by recording all visits, tests or tasks and issue reports, photos or signatures in a timely manner.
When you have a loyal customer that has contracted you to service their assets but you don't have the paperwork to back up the work completed it can be embarrassing as well as put your contract at risk.
You want to be able to improve accountability and traceability for the planned preventative maintenance contracts; you can do this with great asset management software in place. The field service workflows are simplified for the technicians and the admin for the office is reduced to minutes and the customer gets what they want through issued reports.

Benefit 2: Additional revenue seems impossible without increasing your costs
When looking to increase your revenue in your field service business, this typically means winning more work with the expense of increasing the team size. Double data entry is a real time and revenue killer in the field service industry, and can lead to losing efficiency in your workflow – having to employe additional people in the office to manage this is profit taken away from the jobs.
As a business grows you need to ensure the job workflows are efficient else you will end up hiring staff unnecessarily. With growth you need to find ways to work faster and leverage the time the technicians are in the field better. Finding ways to manage revenue and profitability more efficiently is not easy.
Software automation can help the team perform better by dispatching and scheduling your technicians optimally will make a huge difference. When you streamline your business, without the need to hire more people, a large portion of your admin work is taken care of for you (in the Field). When you have this perfected, you can take on more clients and manage more assets without the extra hires needed.
Benefit 3: Are you servicing HVAC units that should have been replaced by now?
With each servicing visit to an asset you find the performance is getting worse and worse – the unit may be drawing more power than necessary and consequently costing the customer more than their fair share in electricity bills. You are throwing good money away by trying to keep that unit running. Servicing work like this isn't creating the best return on your time or ROI for the customer and its time to be replaced.
Asset management software can help manage the full lifecycle of an asset from its commissioning, maintenance and through to its decommissioning/replacement. Regular servicing/maintenance can pick up these early issues (defects) for a poor performing asset and this gives you the data needed to have the discussion with the customer and provide quotes/options for replacement.
FieldInsight and Asset Management
We help streamline and automate the key asset workflows so your customers will love your work too. For a field service solution that can make your company stand out from the crowd get in touch, FieldInsight is a flexible and detailed software that will grow with your business and add more accountability to your workflows.
With asset management software, your technicians can be tracking progress on their tablet or mobile device and bring up servicing history, job tracking or work orders easily. We have helped HVAC businesses claw back thousands of hours and remove the headaches of managing planned preventative maintenance contracts.
FieldInsight is the one place you need to go to for asset management. Book a demo today!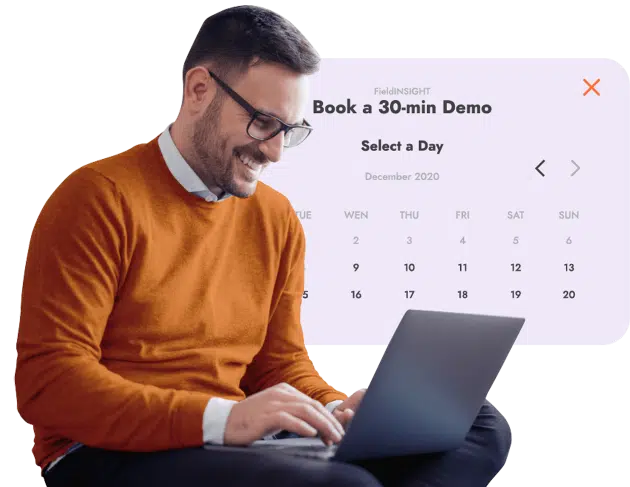 What You Should Do Now
Book a Demo. You'll be in touch with an automation expert who has worked in this space for over 5 years, and knows the optimal workflow to address your needs.
If you'd like access to free articles about managing HVAC workflows, go to our blog.
If you know someone who'd enjoy reading this page, share it with them via email, Linkedin, Twitter, or Facebook.