HVAC Planned Maintenance (Top 10 Benefits and Workflows) | FieldInsight
What is planned maintenance?
Have you ever sat down and thought about how a planned maintenance system could be benefiting your business? Well now is the time to incorporate a great planned maintenance strategy into your commercial HVAC business so you can reduce equipment downtime, increase profitability and boost production.
The bottom line of planned maintenance is exactly that, it is planned ahead of time. This means that you can build your company's systems and software automation to assist in your maintenance and balance your workflow. You ideally want to advance your team's skill sets to provide a reliable and trusted maintenance service for your customers (with minimal admin effort on your behalf).
What are the benefits of a maintenance plan?
Features & Corresponding Benefit
Keeping track of your customer's assets 
You won't miss the servicing you are committed to do
Building your Asset Service Checklists
Create repeatable and high quality reports
Creating a maintenance schedule 
Cut down 90% of the planning time for a contract
Allocate a team to complete the service tests for assets
One click allocation (almost sounds too good to be true)
Create reports to collate and present information to your customers for audit, insurance and liability 
One click asset service service report and generation with images/test results/data
Centralised information at your fingertips
Building quotes and estimates for work 
Highly traceable quote follow up procedures for more wins for your team
Keeping track of poor/good performing assets
Get more work done with higher ROI
Having a high standard of traceability across assets and tests 
Deliver higher quality for your customers
Providing a system to improve workplace safety in your team 
Ensure you are compliant and your team have the best system in place
With a maintenance plan, you move away from unproductive reactive maintenance haphazard systems. With scheduled maintenance you can effectively build your SOP for delivery along the above steps.
Great maintenance planning goes hand in hand with having a great automated  software solution under your belt, and can make your life a whole lot easier.
When you have the power to effectively document your procedures and can train your team to execute them with higher outcomes, you will see continuous improvement in performance and profitability.

What is the difference between reactive maintenance and preventive maintenance?
What do you plan on doing in your company; a reactive or a preventative maintenance plan? The difference in your answer could save you large amounts of admin time and a few headaches.
A Reactive plan:
This type of preventative maintenance plan is all about waiting until there is a problem before you do anything about it. You might get a call in the middle of your busy day because a fault has been detected on a unit and it's stopped working, or it's smoking, or noisy, or leaking, or on fire, not cooling, not heating, smells funny or melting and now you need to fix it ASAP.
A reactive maintenance tasks will cause:
Constant interruptions to your normal workflow with unplanned breakdowns, short outs or broken assets
Unhappy customers
Higher repair costs
More money spent fixing a problem rather than preventing it with maintenance tasks
Under performing assets
More equipment downtime
The Preventive plan:
This is all about scheduling for prevention and finding any issues before they cause problems down the line. When assets are regularly maintained and checked to be running smoothly, gradual degradation through natural wear is recorded and mitigated before major problems present themselves.
When you have asset KPIs and solid scheduled maintenance tasks, you don't have to dread the day your customer calls up with a smoking AC unit (You will have the peace of mind, knowing all your assets have been regularly maintained).
The key benefits in a preventive plan ensure you:
Have a regular service calendar with all your future appointments
Meet all your warranty standards and necessary requirements
Keep your customers happy
Have high quality service
Less equipment downtime
Have well performing assets
And little to no interruptions to your daily schedule with emergency breakdowns (Because you already caught the problems before they snowballed – unlike our reactive maintenance plan)
Why is planned maintenance important?
Put yourself in your customer's shoes – Imagine what a relief it would be, if you didn't have to worry about your AC burning out in the middle of summer because your trusty HVAC team has already completed annual servicing.
Putting in place field service actions for your planned maintenance tasks can empower your team and even out your unbalanced workflow throughout the year.
An important factor in scheduled maintenance tasks with an asset management system is the clarity you gain over your workflow. Maintenance planning helps reduce errors and wasted time that can be the death of productivity. When you can direct your time with ease towards productivity and planned maintenance activities, you can spend your time on what really matters, knowing your admin time is vastly reduced.
Key skill sets your team needs to run an effective planned maintenance system
Without the right skills in your team, it can be hard to keep an organised schedule and get the work done with a high quality service. It is necessary to have the right training and skills in your team for successful planned maintenance.
When you train your team in the right scheduled maintenance protocols and tasks, you will have a clearer understanding of what in house skills you have and any areas you might need to work on.
With HVAC field asset management in your planned maintenance, you can have visibility in your workflow.With the right management, ideally you will have people in roles that will be well suited to them. This isnt always an obvious decision and you might find one person may be wearing a few "hats" and be both an excellent sales person and scheduler. When you determine where everyone fits in nicely in your team, you will find their talents will enhance your planned maintenance schedule and make your work more efficient.
The first step in perfecting your planned maintenance schedule, is in the systems that you chose to assist your team. No one particularly loves double data entry so finding the right fitting field service software is important in perfecting your preventive maintenance schedule. With a flexible software, planned maintenance will seem like second nature and minimises double data entry and long admin hours. Having systems that perform with ease will greatly improve morale amongst your team, making those chores everyone put off, seem like a breeze.
See the Ultimate Guide to Preventative maintenance program for further details on planned maintenance management.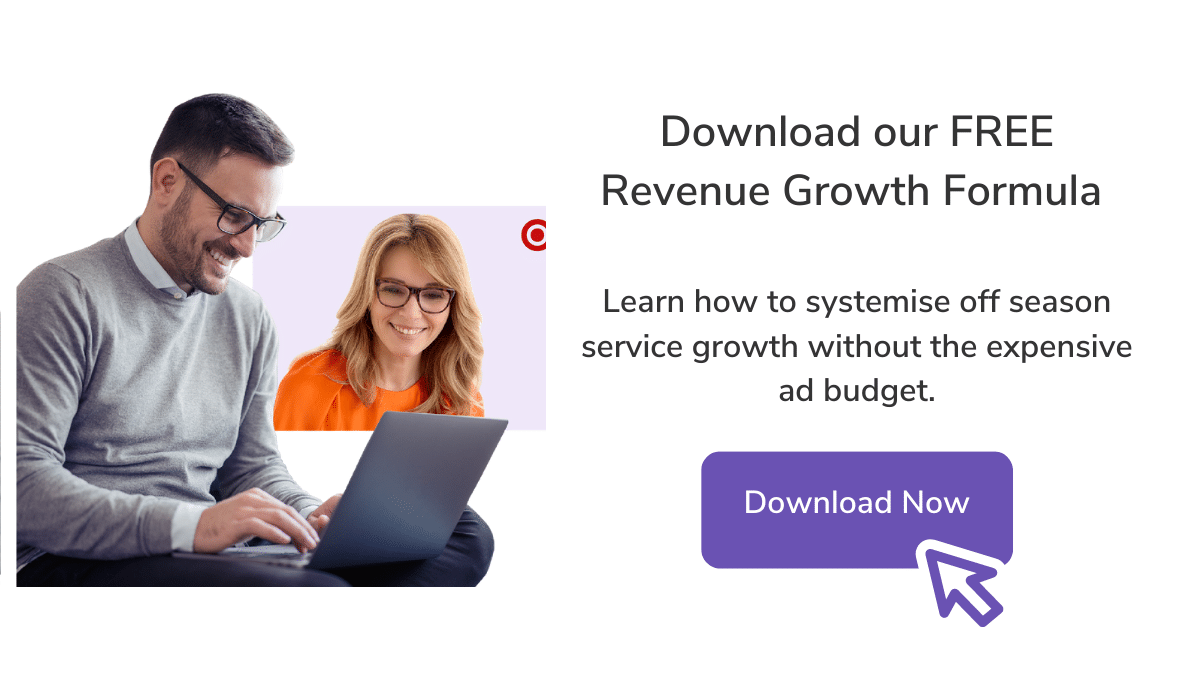 The Benefits with FieldInsight
The best way to integrate a planned maintenance system into your HVAC company, sits with the systems you chose to use in your workflow. With an automated software, you will find you have dramatically improved workplace costs and scheduled maintenance will feel like second nature, not a chore.
With FieldInsight.com you get scheduled maintenance and asset management that will reduce big time and cost wasters in your workflow.
FieldInsight is a real time automated software that sets the example for the HVAC industry for quality service. Wouldn't you rather have a planned maintenance system in place that will benefit your workflow?
Book a Demo today and see what FieldInsight can do for your scheduled maintenance.
What You Should Do Now
Book a Demo. You'll be in touch with an automation expert who has worked in this space for over 5 years, and knows the optimal workflow to address your needs.
If you'd like access to free articles about managing HVAC workflows, go to our blog.
If you know someone who'd enjoy reading this page, share it with them via email, Linkedin, Twitter, or Facebook.