Top HVAC Asset Management Software Features and Benefits (2021 Updated)
Asset management software for HVAC companies is all about managing information, boosting customer service and increasing communication within your business.
Asset management software presents a collection of information that can be easily stored and accessed from both the office and the field to enhance your workflow. Asset management when implemented into a HVAC business can be a valuable tool to increase your workflow and boost accountability. Great asset management software can also contribute to support your HVAC preventive maintenance schedule, reduce equipment downtime and enhance asset life cycles.
In the HVAC field, efficiency is all about availability of information and with correct planning and a great software it can be easy to keep track of all the moving parts in your business.
Do you know what the benefits of asset management are? In this blog we will run through the top features and benefits of asset management systems to look for in your HVAC company.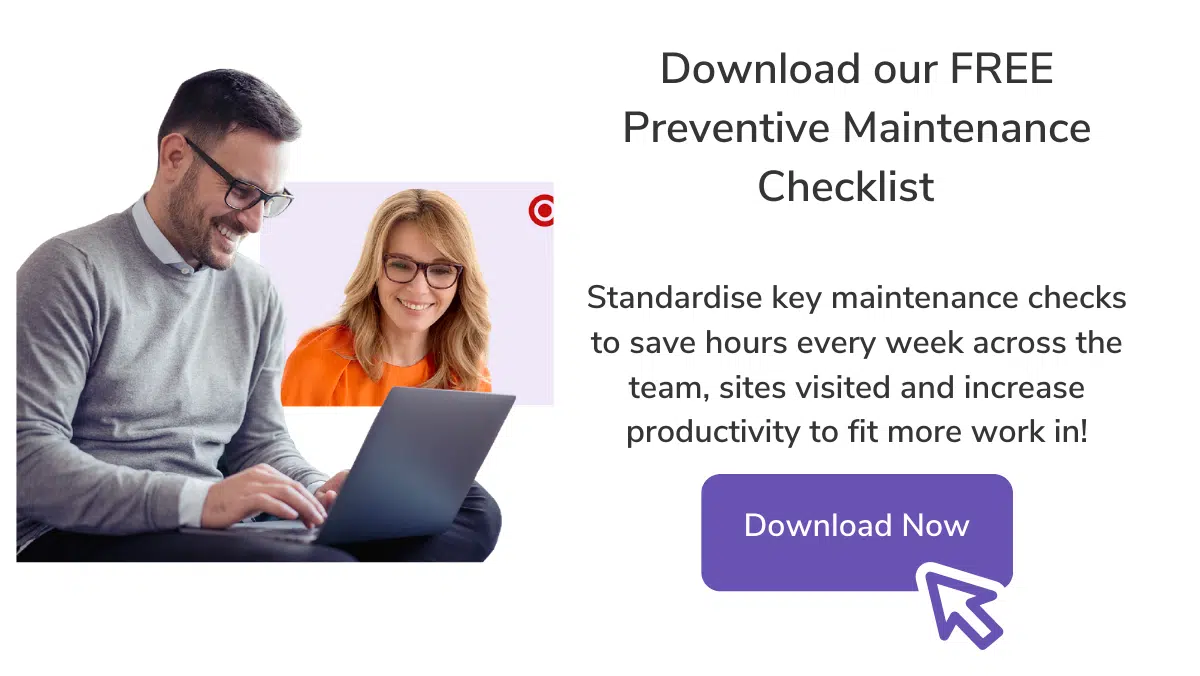 Main Features To Look For In The Best Asset Management Software
With a HVAC asset management system you have a centralised database to keep you informed and ensure your team is being kept in the loop. With lowered admin time through automation, you gain higher clarity and improved service, giving you the ability to spend time where it really counts.
One of the biggest pain points in the HVAC industry is around a lack of accessible information on assets and can lead to large portions of wasted time. When your asset information becomes a time consuming process and you find you are missing commitments to your customers, it can be all too easy to gain a bad name for your business.
When you find the thought of diving into your filing cabinet to find paperwork is giving you dread, you know that you need to upgrade your system. With an asset management software in your business, you can have all the information on hand without having to scour the office for rogue paperwork and binders. When you have this great access to information through your asset management software, you can create transparency in your workflow and resolve defects faster.
A vital feature to manage assets in any HVAC business, is having the right software in place. While there is a wide range of software available on the market, you need to know what to look for or else you could end up making life a lot harder for yourself and your team. You will find the wrong software will be complicated to set up and inflexible to your needs. This can lead to missing information and a lack of accountability in your own system.
When combating the struggle of information overload and choosing the right software for your business, there are some key features to take notes of when looking to pick your asset management software.
Real time asset information
With features such as asset tracking in your HVAC software, you gain clarity into the ins and outs of your assets to ensure they are getting the most out of their lifecycle.
With real time asset tracking, you can document servicing, maintenance and any defects that arise. For many HVAC businesses, asset tracking will be a high considering factor in the process of choosing a software.
User friendly and easily accessible
Having good visibility of what's going on in your own business is vital for productivity and efficiency. When you have a software that is over complicated and hard to use, you will find your team will be reluctant to use it and information can go unrecorded in the process.
When you have a software that allows your technicians to have real time access from the field and constant communication with your office, you create a high stream of visibility in your company.
Easy Report Generation
For many HVAC companies, having instant report generation can save hours of manual time and be an important feature in choosing an asset management system. Getting your reports or quotes back to your customers within the week (or better yet within the day) could be the difference in keeping that customer's business next time they need a HVAC service. When looking at fixed business assets under your care, you want to ensure the software you choose is going to enhance your customer's experience and make life earlier for your team.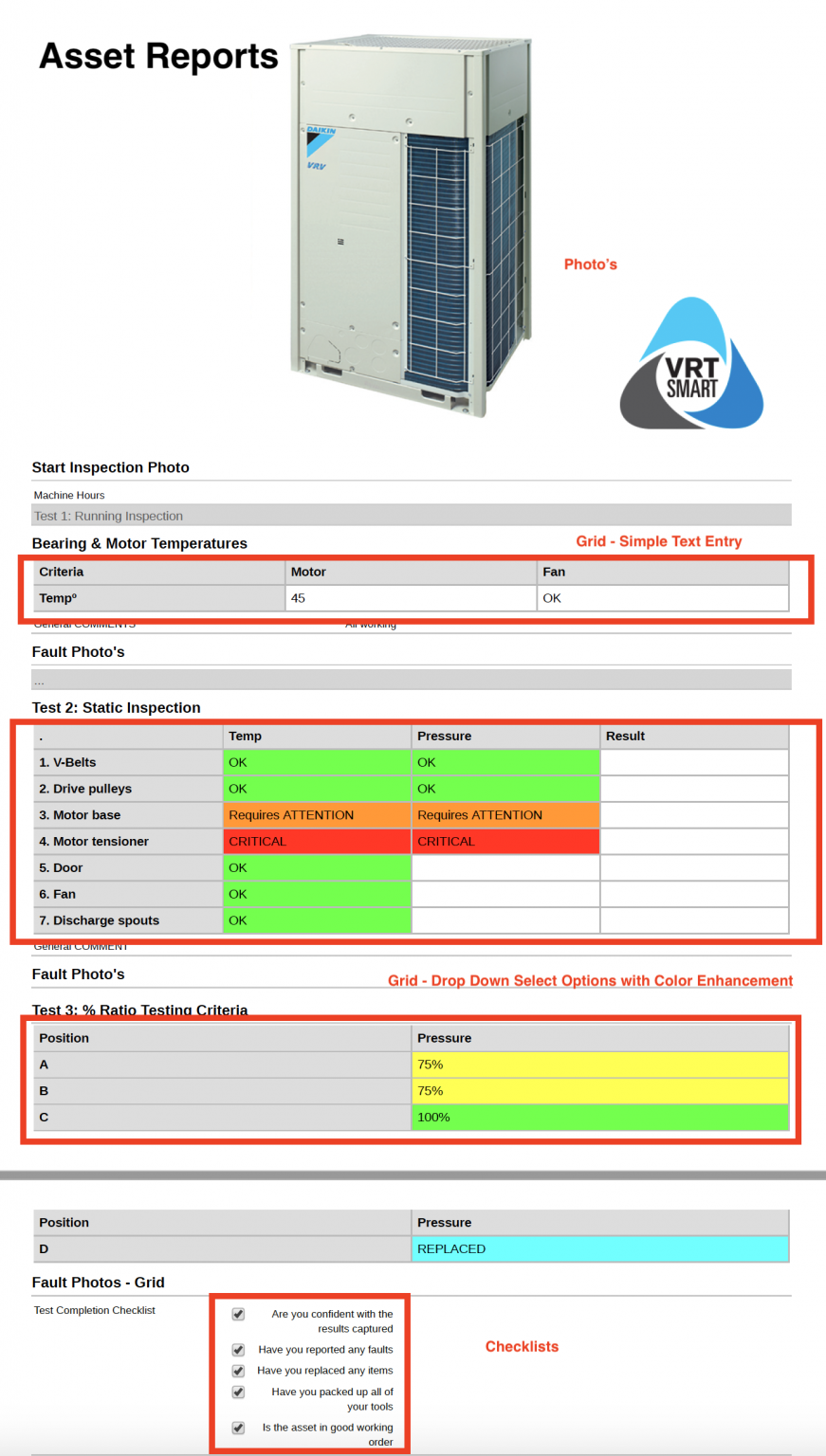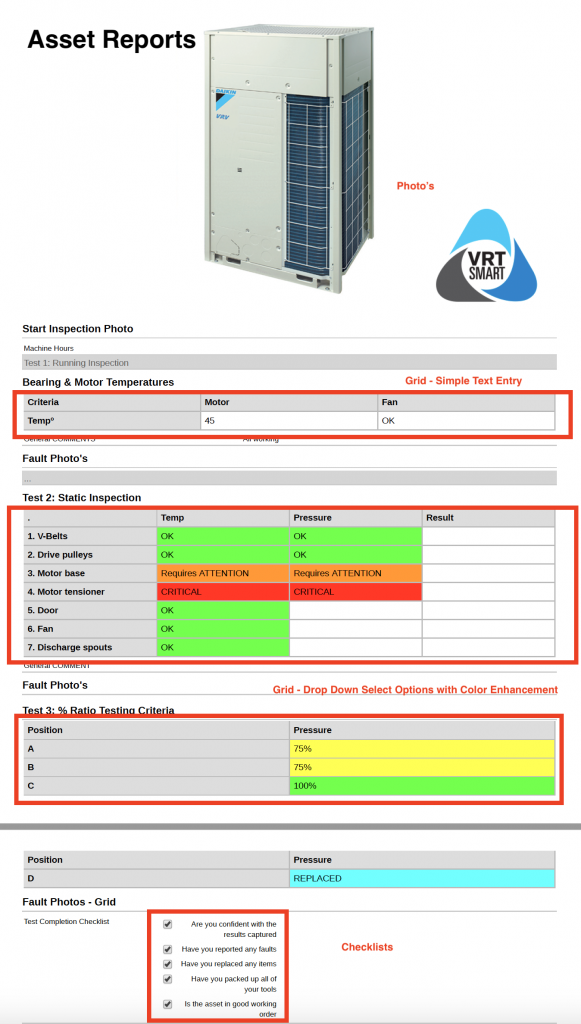 Easy customer accessibility
When you have an asset management system that allows you to store not only asset data but customer information, you can keep track of your contracts with ease.
Having great customer service is always high on the business asset list when considering a new system. With the assistance of a great software you can create a drop down solution or checklists to easily obtain customer details such as email address, location, asset type or identity any security or passcodes needed.
Top 5 Benefits Of Using an asset management software
When implementing an asset management system into your business, you will find you will save time in day to day operations and boost productivity in your workforce. HVAC field service solutions can help keep track of fixed assets, inventory organization and help implement preventive maintenance solutions.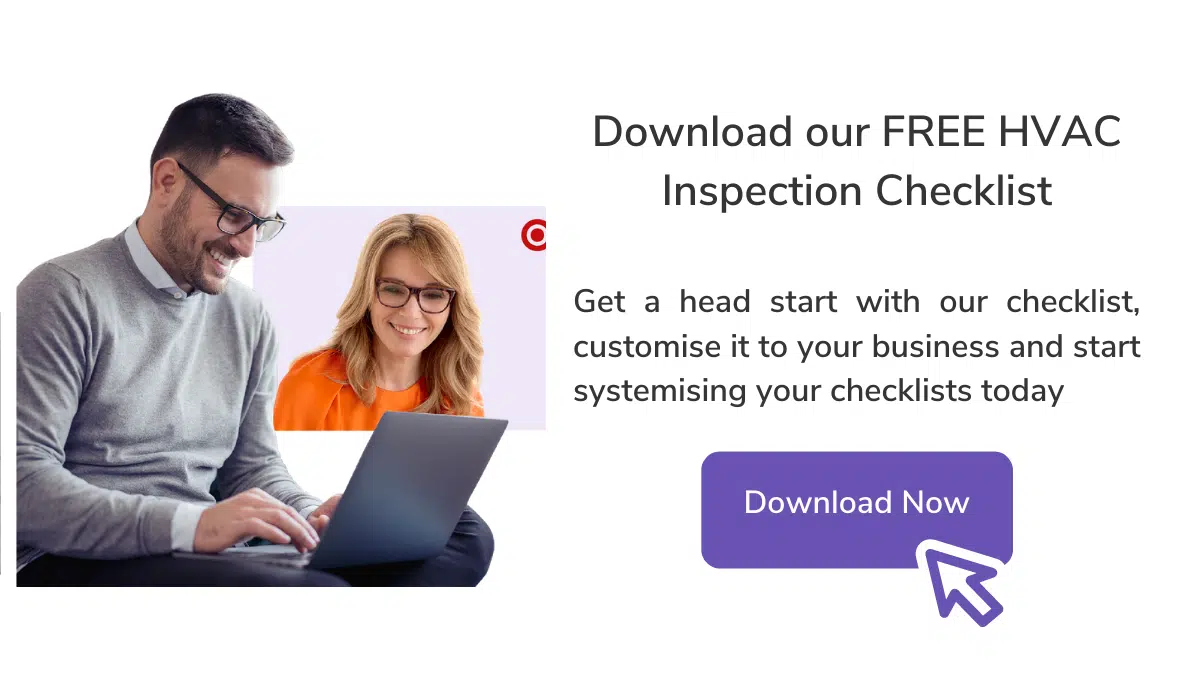 Great asset management systems in your business won't just benefit your assets but can contribute to the value of good business practices and long term success. When you take care of your business as well as you care for your assets, you will find you increase the lifecycle of your business to ensure healthy growth and profit year round.
With great software you will find implementing field service action items and KPIs in your business will come easier and your goals will be within easier grasp. Getting your software in order with a great system can free up time spent on pesky double data entry so you can focus on what really matters.
For more about all your need to know in the HVAC field service industry, check out our service automation guide.
With great asset management software you will find you gain:
Easy Asset Tracking
Boost asset lifecycle and identify defects as they arise with regular servicing. With automated reminders for your customers you can ensure assets get the care they need when they need it. Regular maintenance can extend the life cycle of an asset and ensure they are performing at peak energy efficiency.


Boost Your Reliability
With improved reliability through your software, your day to day workflow can be simplified and solidified to add value to your business. With higher reliability in your business, you gain more trust from your clients and increase the likelihood of repeat work.
Available Job Information At Your Fingertips
No more rushed trips back to the office to find a paper copy of an asset history, with asset management software you will have all you need at the touch of your fingers. Information really is key in the HVAC field and can save you large amounts of time and money when you have a great system in place. Not only does having easy access to information make your job easier, it also makes you look great when and your customers know they are in the best hands.
Cut Costs
One of the most important benefits of management software is the ability to cut costs. When you are reducing admin time, human errors and wasted field time, you are keeping more money in house and boosting productivity. With a great software you will also gain the ability to have higher visibility over your costs for each of your jobs or contracts so you can ensure they are on track and not over budget.
Maintain Standards
Maintaining standard operations for warranty and safety compliances can be tricky to keep track of. Requirements can vary from area to area and it is a real benefit to any HVAC company to have a software that can monitor, track and report regulatory compliance levels amongst your assets.
Why FieldInsight?
With asset management software like FieldInsight you gain a software that has over a decade of experience behind them and the ability to put your business on the path to success.
With FieldInsight you can:
View job history against logged hours
Have real time information
Easily schedule preventive maintenance
Have a searchable database on hand with flexible custom fields
Easily generate quotes
Schedule with efficiency
Show images, reports and history for assets
Produce summary test reports
Have all your five primary automations within the one great software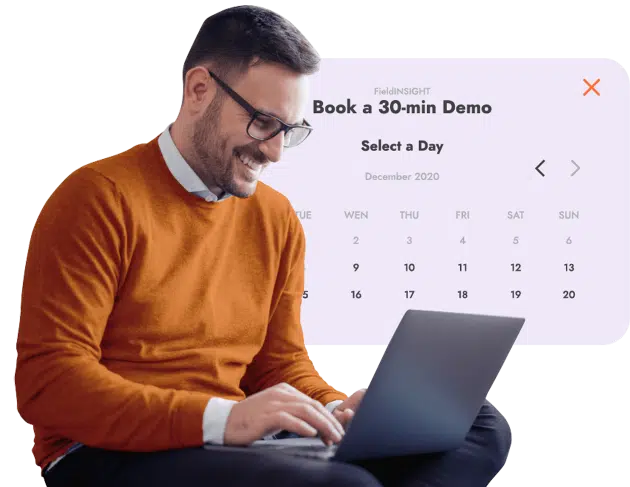 What You Should Do Now
Book a Demo. You'll be in touch with an automation expert who has worked in this space for over 5 years, and knows the optimal workflow to address your needs.
If you'd like access to free articles about managing HVAC workflows, go to our blog.
If you know someone who'd enjoy reading this page, share it with them via email, Linkedin, Twitter, or Facebook.