Guide To Understanding Machinery Maintenance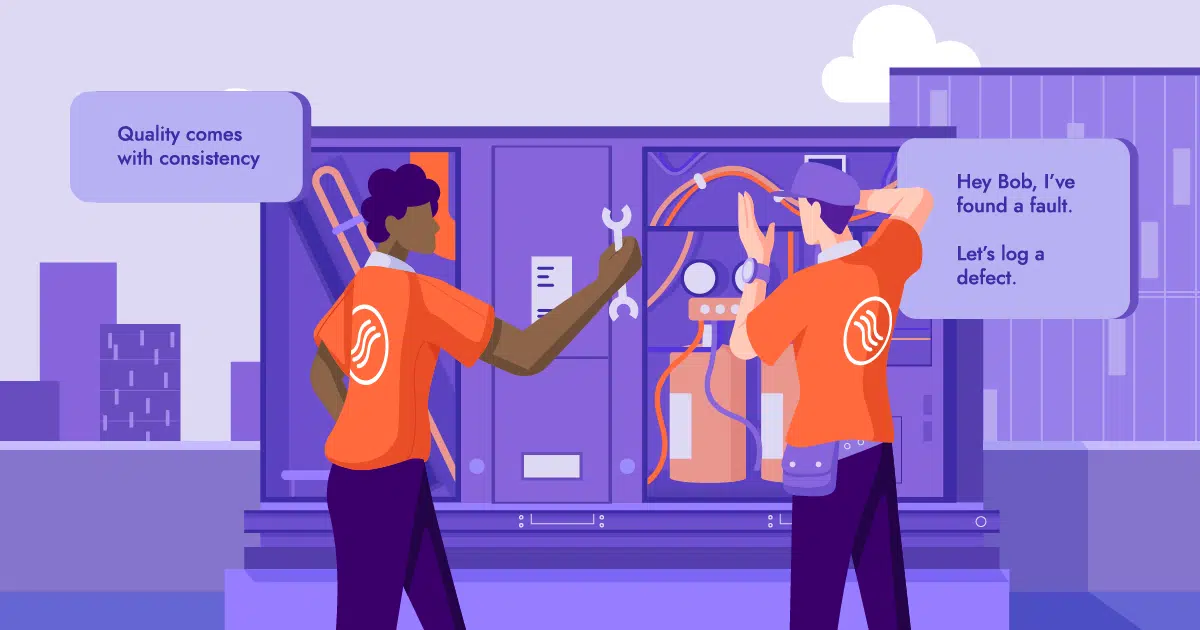 When machinery maintenance goes wrong, you end up with damaged equipment, hefty repair costs and an interrupted schedule.
Getting machine maintenance right is essential to having a smoothly running workflow. In this guide to machinery maintenance we will dive into why machinery maintenance is so important and the best tips you can follow to improve your workflow.
What is machine maintenance?
For those in the field service industry, machinery maintenance is the process of servicing assets with the intention of boosting their performance. This purposeful maintenance can fall under a number of different categories but all have the same intention of returning the machine to working order. Most machines get their fair share of hard work over the years and it can result in wear and tear over time. Machinery maintenance can be as simple as a routine check or as complex as replacing major components.
Types of machine maintenance
As part of your asset management for machinery, maintenance helps to build asset longevity and keep repair costs at a minimum. However there is more than one type of maintenance and there are pros and cons for each. What maintenance type best suits your machinery will depend on your usage, manufacturer's recommendations and your workflow.
1. Preventive Maintenance
Preventive maintenance is one of the most common types of maintenance that is used in the field service, commercial and construction industry. This type of maintenance helps to maintain performance on a set schedule. Preventive maintenance will either be set on a usage or time based schedule. With preventive maintenance you gain a reduced unplanned downtime and increased longevity.
2. Reactive Maintenance
Reactive maintenance has no preventive actions, instead with this style of maintenance, you wait until your machine has broken down before you repair it. Like other styles of maintenance, there are pros and cons of reactive maintenance. While you may find you save money on regular maintenance costs, you will find that repair costs can often be more costly and the damage can be more severe. Constant breakdowns can often shorten the overall life span of machinery and can cause interruptions to your normal workflow.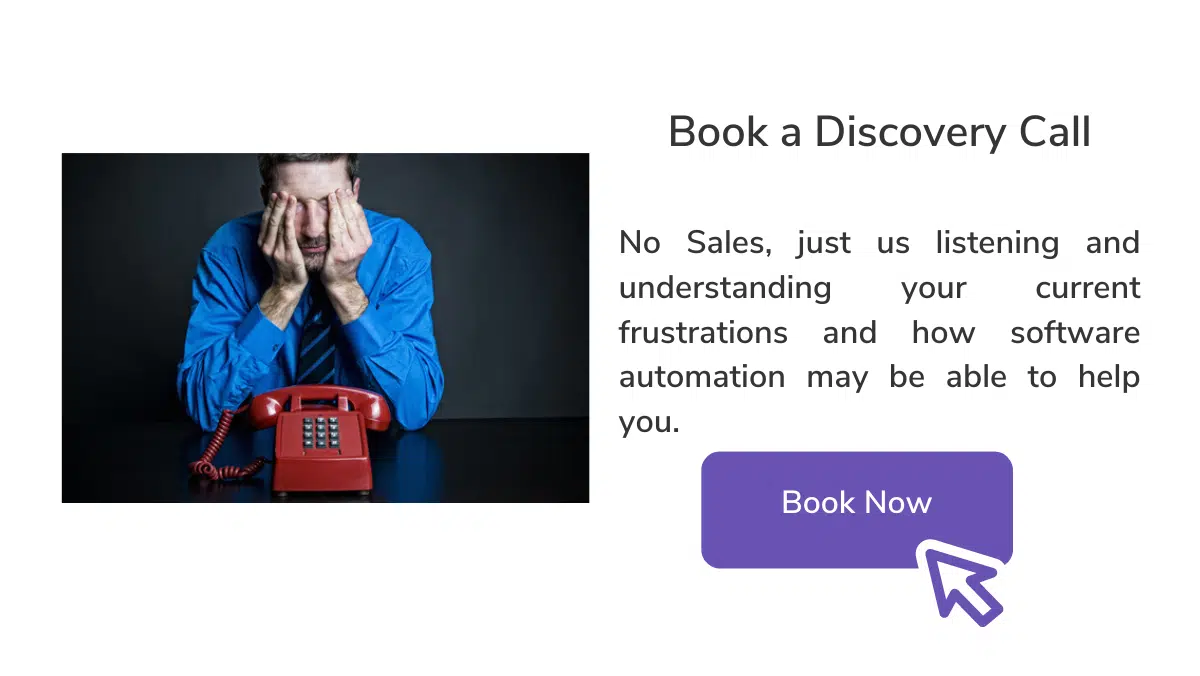 3. Predictive Maintenance
Predictive maintenance uses tools and analysis to determine when maintenance is required. Monitoring analysis of machinery will prevent unneeded maintenance and wasted time. However this type of maintenance can be expensive to establish and not all types of machinery will be suited to this. With this type of maintenance, technicians will only need to worry about replacement for parts when the data signifies it.
4. Run to Fail Maintenance
While run to failure maintenance is related to reactive maintenance, it is a more planned task. Run to failure for machinery and equipment maintenance, is when the value for regular preventive maintenance is too large compared to repair costs. A common example of this is lightbulbs. While it would be very time consuming to examine every bulb in your monthly inspection, it is far more economical to simply replace the bulb after it burns out. This type of replacement maintenance is less harmful than breakdown maintenance tends to be.
Why machinery maintenance is important:
Machinery maintenance is vital for any field service business. With countless benefits, regular machinery maintenance does not only help your customers but it will also provide more stability for your business, ensuring regular maintenance work. With job management tools and systems, you can ensure that your machine maintenance ticks all the correct boxes. With a great machine maintenance system in place you can:
1. Boost machine efficiency
With maintenance in machinery comes more efficiency. Even without breaking down, assets can impact your productivity with lowered performance and higher energy consumption. Machines with a lowered efficiency level will impact day to day running's and can even cause safety concerns. When you have the right maintenance systems under your use, you can ensure that your machines are efficient and have a reduced energy consumption as well as minimal operating costs.
2. Improve site safety
Having a well maintained machine isn't just good for efficiency, you will find that your site is safer when you have the right maintenance practices in place. When you don't have machinery maintenance practices in place, you will be putting the safety of your customers and team at risk. Machinery maintenance is vital in ensuring that the correct SWMS and safety documentation are completed and your assets are not posing a risk.
3. Ensure proper compliance
Part of maintaining machinery is ensuring that they line up with the respective compliance levels and standards. Without maintenance, machines can easily develop a lowered performance level and can be at risk of breaching compliance standards. While this may only cause a slight inconvenience, if anyone were to get injured on site this could turn into a larger problem for your business. Breaching compliance levels can result in hefty fees and even legal action.
4. Boost longevity
Not only will your machines work better with regular maintenance, but they will help your machines last longer. With more longevity in your machines, you will find that you have lowered running costs and be less likely to need to replace your machine before its time. With more longevity you also build better relationships with your clients, building more trust in your relationship and more repair maintenance work for the future.
3 Tips to improve machinery maintenance
When you lose time due to unplanned breakdowns with machinery, there is no way to get that time back. You can, however, prevent it from happening in the first place. Without reliable maintenance practices, your clients will easily lose trust in you. When your machine breaks down a month after your service, they will be wondering what they are paying you for in the first place. With the right machinery and equipment maintenance practices you can refine your maintenance process and improve your workflow:
1. Ensure your technicians have the latest training
One of the first steps in the right direction is to have your technicians well trained. If your technicians don't understand the ins and outs of the machines they are maintaining, they will be more likely to make mistakes and miss potential signs of defects.
Encouraging your team to get trained up will help your team become more proactive when it comes to maintenance. Part of the training should revolve around how to correctly use equipment and identify simple safety measures. Training should also include practices in how to follow checklists and use automated systems in the field to save valuable time.
2. Have a killer checklist
Even with a trained team, you can still make mistakes without a great checklist. To improve your machinery maintenance a checklist can help establish consistency and accountability across your team. Your maintenance checklist should include components to address lubrication, cleaning, inspections for water damage, checking for natural wear and tear and follow any manufacturing recommendations that your machine has.
For examples of checklists see:
3. Get to know your schedule
For maintenance to be effective, you need to know how frequently it needs to be scheduled. Depending on whether you schedule your maintenance based on usage, condition or time, you will need to have a good scheduling system in place to accommodate you. Using whiteboards or a paper based diary are both outdated methods of tracking your maintenance work and they are notoriously hard to share with your team or update at a moment's notice. With the right maintenance scheduling software you can easily book in jobs, schedule repeat work, update your technicians and keep everyone in the loop.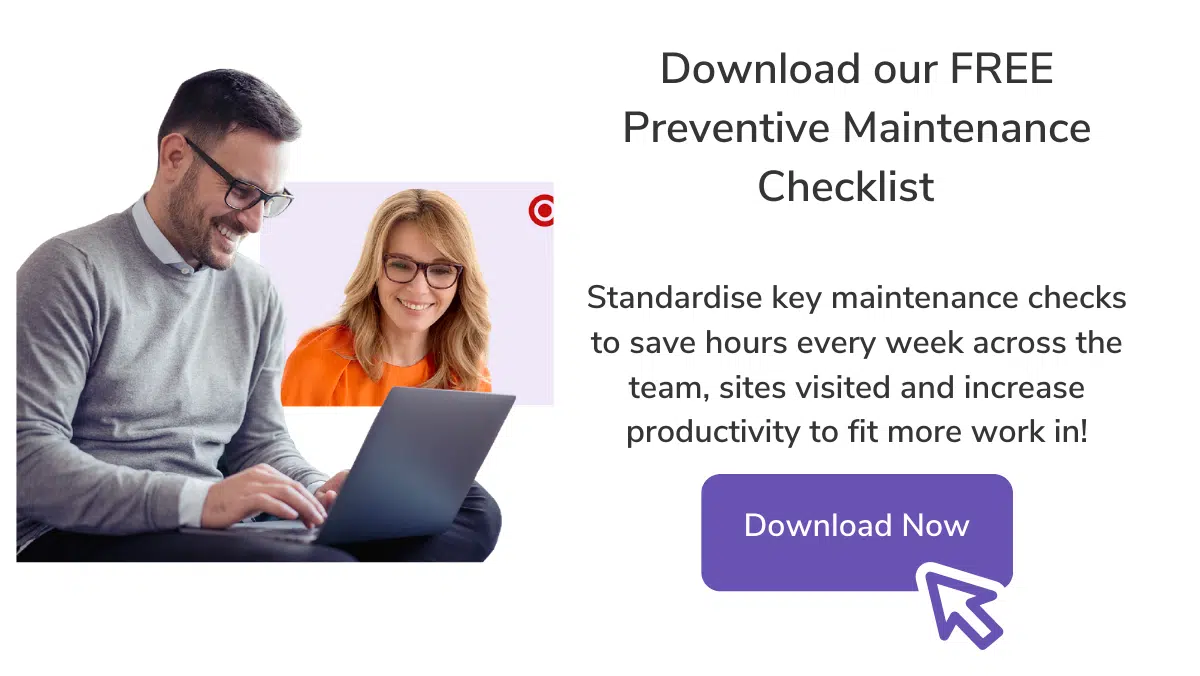 Key takeaways
Maintenance isn't only necessary for businesses, it helps to increase longevity, safety, efficiency and compliance as well as reduce problems in the field. When looking to improve your machine maintenance you need to focus on:
Training
Checklists
Scheduling
With FieldInsight you can easily access checklists, SWMS, training, scheduling and more.
To find out more, book a discovery call today and talk to one of our product specialists. With a 15 min Discovery call with a FieldInsight Product Automation Expert may help unlock critical field service workflows to save your business time and wastage.
What You Should Do Now
Book a Demo. You'll be in touch with an automation expert who has worked in this space for over 5 years, and knows the optimal workflow to address your needs.
If you'd like access to free articles about managing HVAC workflows, go to our blog.
If you know someone who'd enjoy reading this page, share it with them via email, Linkedin, Twitter, or Facebook.