Heat Exchanger Preventive Maintenance Checklist (2023 Updated)
Do you have a preventive maintenance plan in place for your heat exchanger assets?
When your customer's heat exchangers haven't been touched by a technician in years, they can underperform and risk contamination. In your service work schedule you should have a solid foundation that your technicians can work from to ensure all your customer's assets are working at their best.
It's important to note that preventive maintenance is crucial for the longevity and efficiency of heat exchangers. Regular maintenance can prevent costly breakdowns and extend the lifespan of your equipment. Moreover, it can significantly improve the efficiency of heat transfer.
For the best results in all things maintenance and more, a job management software can work to seamlessly connect your office and your field. We are going to go through the steps your business needs in order to create the ultimate checklist for your workflow.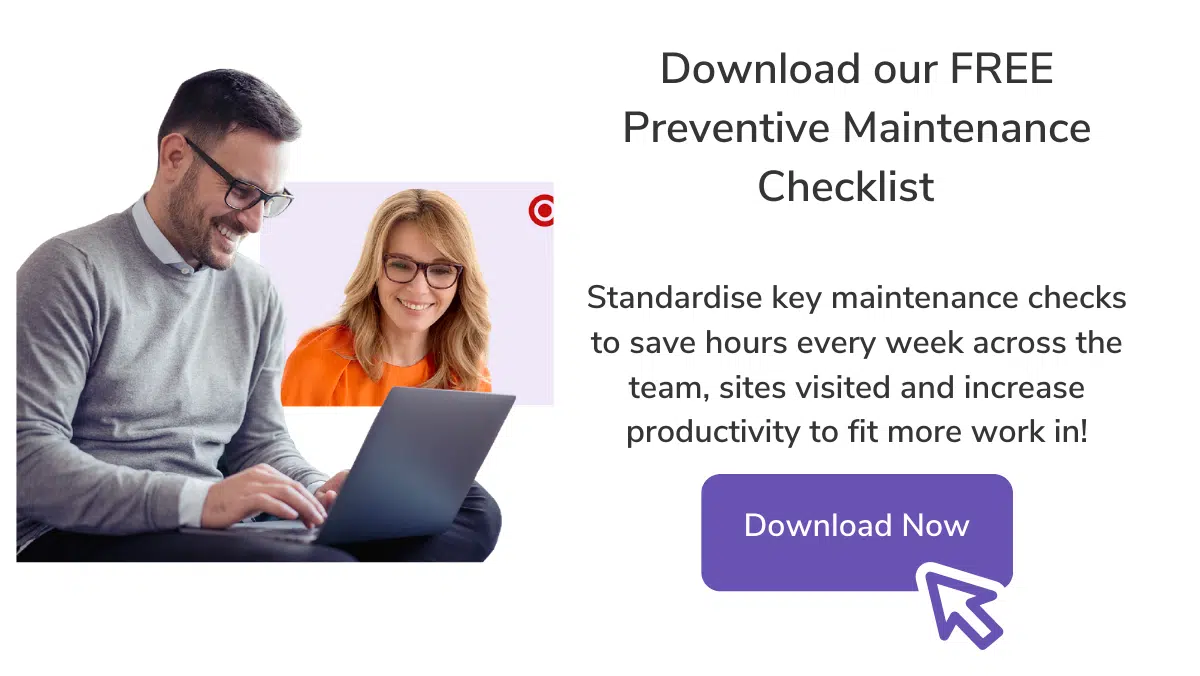 The 4 Steps You Need To Create Your Heat Exchanger Preventive Maintenance Guide
Whether you are starting a business or trying to boost your current workflow, having a great preventive maintenance plan in place is key to keeping your customers happy, creating a balanced schedule year round and reducing pesky unplanned downtime.
1. Start With The Drawing Board
To plan where your business needs to go and what goals you want to reach in your maintenance, you need to start at the drawing board. In most cases maintenance on a customer's heat exchanger will involve shutting the system down temporarily.
To gain the best results for you and your customer, this will mean planning ahead. Picking the best time for your customer is important, but your next step needs to be ensuring you will have the right parts in your inventory to use on the service. Imagine scheduling your maintenance appointment with your customer, shutting down operations and pulling the asset apart, only to realise you have the wrong part. Remember, a little organisation goes a long way with PM scheduling.
2. The Inspection
When your customer's heat exchanger has excessive fouling, it is seldom a good sign. Preventive and routine maintenance checks can pick up on defects or warning signs and catch the problem before it gets bad. To keep your customers happy, you need to be able to identify possible leaks, signs of corrosion, contamination or debris build up before they evolve into hazards.
A simple task like 'blowdown area' added to your checklist can prevent debris build up that can lead to fires. When your technicians are out in the field, safety and preventive measures will go a long way to stop hazards from evolving.
When inspecting for leaks or signs of corrosion, pay close attention to the joints and seams of the heat exchanger. Look for any signs of rust or discoloration, which could indicate a leak. If you find a leak, it's important to repair it as soon as possible to prevent further damage.
3. Remember To Test Your Fluids
Just like you need to check the oil in your car regularly, you want to ensure your heat exchanger is getting the due care it needs. By testing your fluids, you can gain insights into the overall functioning of your asset's system and can help predict future asset trends.
The heat transfer fluids will over time become less effective and you will find the best results in testing fluids every three to four months.
Use a testing kit to check the pH and chemical levels of your fluids. If the levels are off, it could indicate a problem with your heat exchanger.
4. Clean Up
Clean up is an important step in creating your preventive maintenance schedule for your business plan. Without 'clean up' in your checklist, you can create hazards and leave your customers unhappy.
Ensuring that you have cleaning in your preventive checklist will help your technicians to remember to remove any debris left over that could contaminate the asset's system. Rinsing to remove any remaining chemicals or materials is always recommended.
Giving the asset one final physical inspection should also be a part of your clean, this will include ensuring all openings are closed securely. Whilst 'clean up' can be a tedious task sometimes, having a set list of steps you want your technicians to make will prevent long term build up and damage to your customer's assets.
5. Consider Safety Measures
Performing preventive maintenance on heat exchangers involves certain risks, so it's important to follow safety measures. Always wear protective gear, follow proper procedures for handling chemicals, and ensure the heat exchanger is properly shut down before beginning maintenance.
Heat Exchanger Checklist Example
To avoid fouling, underperformance and long term damage to assets, an example of a simple PM checklist will look like:
Physical external and internal check: look for leaks, particular areas for concern include under insulation and at connection points.
Check for signs of fouling or corrosion
Check frame is tightened
Check for pressure drop (Action needed if more than a 5psi drop)
Blowdown pressure drop
Check pressure gauges are accurate
Inspect thermometers
Test the inlet and outlet temperatures
Check the tubes, noting any damage and replace if needed
Clean the heat transfer area
Flush heat exchanger: eliminate and clean debris and buildup (check asset user guide or warranty manual for recommended chemicals)
Inspect relief valves
Clean up any spilled chemicals
Sweep up area and remove any debris
Record your results and data from the maintenance test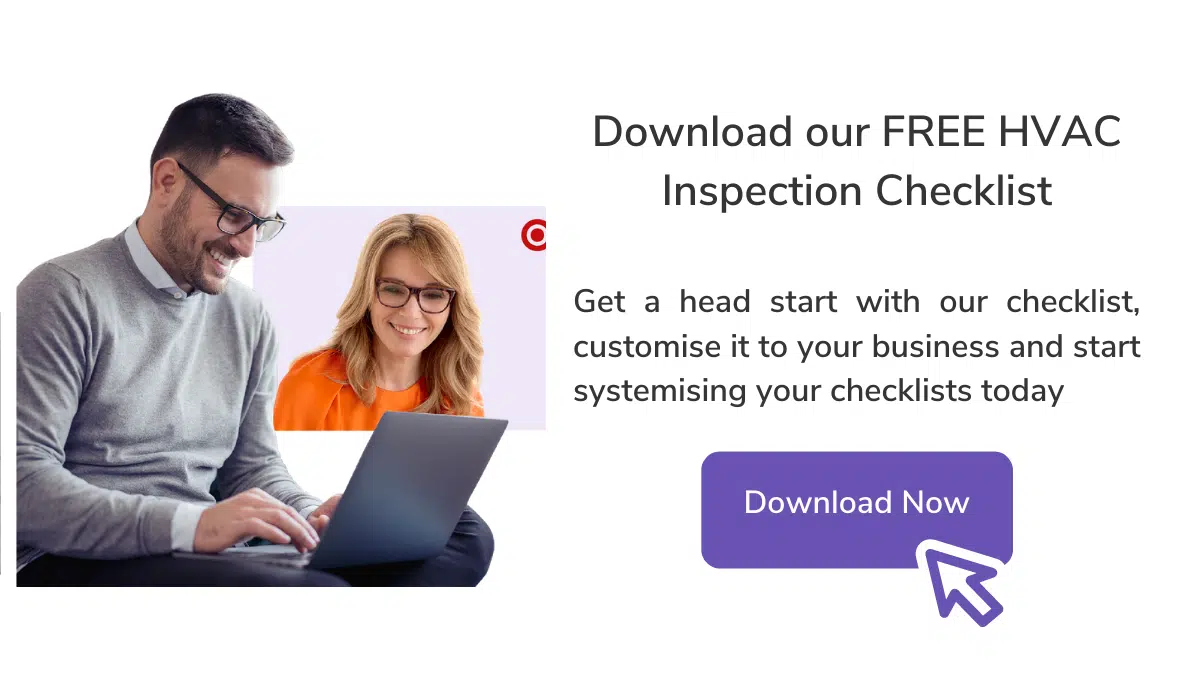 How Can FieldInsight Improve Your PM Plan?
Preventive maintenance is an important way to ensure your customers are getting the most out of their assets. However it can be hard for your technicians to juggle all the moving parts of a maintenance program without a great checklist and preventive maintenance software
With FieldInsight you gain the ability to connect your team seamlessly from the office and the field. Not only will FieldInsight help automate your checklists and keep your technicians in the loop, you can also provide more information to your customers and build stronger relationships.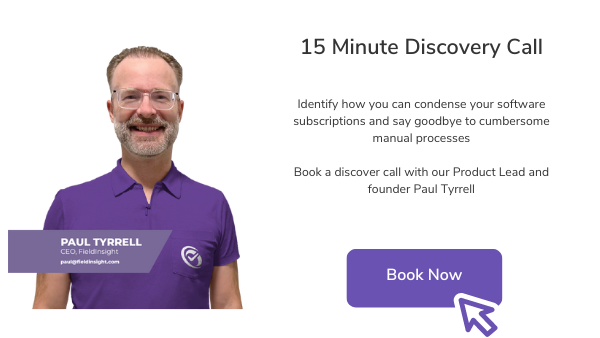 What You Should Do Now
Book a Demo. You'll be in touch with an automation expert who has worked in this space for over 5 years, and knows the optimal workflow to address your needs.
If you'd like access to free articles about managing HVAC workflows, go to our blog.
If you know someone who'd enjoy reading this page, share it with them via email, Linkedin, Twitter, or Facebook.