HVAC Field Service Industry In 2021 (Everything You Should Know)
The HVAC field service industry is constantly changing.  Technology and software have changed the way HVAC business owners manage their business and how technicians do their work.  It's an accelerating pace and compounding year on year – think back 10 years….
Long gone are the times when you had to carry a paper street directory and manage stacks of paperwork and move it between sites and the office.  We have become more mobile and connected than at any point in the past and its only going to increase. Its exciting to peer in to a crystal ball and try and guess what the Field Service industry will look like in 2030!
We cannot escape the pace of change, our kids are more exposed to technology and software than even kids 10 years older than them.
In this blog, we are sharing our thoughts, consider it the pied piper guide for the Field Service industry.
The State Of HVAC Field Service Industry in 2020
Customer expectations
Increasingly higher expectations from customers who demand higher levels of service:- faster, better and cheaper.  How they interact with you has also changed, many may simply want to online, they may call your office or send you an email.
They want to be kept up to date with booking reminders and they dont want you to be late!
Your mobile phone and Field Service Software can be your saving grace. Technology is transforming the field service industry in 2020 and now is the perfect time for any HVAC business to review their workflows, tools and look to leverage automation more.
Efficiencies
A cracking pace of innovation in the design and production of HVAC and Equipment globally. There are more manufacturers available and a supply chain that is global. Improvements in technology means there HVAC companies need to keep their tools and skills up to date else fear being left behind by more agile companies or those who specialise.
With the impact of emissions, manufacturers are optimising the design of units to be as efficient as possible, quiet and less polluting. These are important factors for customers who are wanting to make informed decisions about the products & services they purchase.
Regulatory
The HVAC industry has become more regulated due to the diverse nature of equipment and the types of testing available. There are many standards, regulations that sit across different industries and keeping these in line can be increasingly difficult for the team to manage onsite.
Quality
Field service industry standards have dealt with the expectations and wants of their customers, wanting comfort for their homes or quality equipment for their business. To put it simply, customers want quality and working HVAC units. But how does this change in 2020?
The challenge for HVAC Service Providers
While the need for field service businesses hasn't changed much in the last few decades, the pace of technological advances and implementations of HVAC equipments means units a now cheaper, run more efficiently and need pro-active servicing to maintain the unit beyond the manufacturers warranty.
The challenges for a HVAC company is not only limited to the types of units you install or service but the moving parts of business;
cashflow
profitability
staff management
team culture
hiring/firing
Standard Operating Procedures (SOP)
customer relationships
customer data management and< asset management
Without the HVAC business themselves having software or a level of automation across the job management work, the business itself may be suffering because of:
inefficient processes causing delays in Quoting/Invoicing
managing compliance reporting for Safety or Asset Testing
tracking payroll inputs
managing the pipeline of jobs/projects efficiently
being competitively priced in the marketplace
having a renowed customer service reputation
being the best in your industry in your area
Think about the amount of time that is wasted in carrying around paper, files or printed job instructions/checklisted, not to mention how easy it is to lose or damage paper copies. What about all the wasted effort of getting those inputs back to the office, for the team to collate and start doing what they need to (scanning papers, downloading photo's, then compiling the report, invoice or quote etc).  Taking more than 30 mins to get a quote in to a customers hand you can pretty much ensure you have dropped to below 50% success rate.
Save the stress of getting your safety and asset test reports out on time, by managing your safety documentation and assets digitally you can consistently execute tasks and have an audit trail.
How can Software help my HVAC business?
The beauty of a tool such as field service management software is the improvement in customer experience and communication with your team instantly – save the emails and phone calls to/from the office/technician.  With options like trigger messages and reminders, you can follow up on quotes, invoices and services with your customers. Your reaction time and response to your customers will reflect on your level of customer service that you provide and can make a big difference in bringing in that extra work.
The 'scary' move from paper to digital
When you can see what areas of your business you want to save time in, choosing technology and automation will be less of a headache. It can seem like a very daunting process to pack up your paper based system and replace it with automation and software, but with the right software and done in small steps the process to leverage field service management will become a lot less stressful.
The transition from paper to a field service software can allow you and your HVAC business more time for what matters and allow you to keep up to date with industry trends. With the tools your technicians have in their hands to automate as much of the paperwork as you can means other processes such as invoicing faster, SWMS documentation and capture checklists and photos in real time can also become more efficient.
With HVAC accounting and new starters like Xero, QuickBooks and MYOB you can optimise  your accounting and ensure your business is being profitable.
You may already be a long way down the software path and have some great automation occurring within your business.  Not to sit still there is always room for improvement or you simply may find you have outgrown your job management software and looking for more advanced workflows.
Depending where your HVAC business fits in terms of complexity and size, you may need to review this every 2-3 years to ensure you can keep a step ahead.
How FieldInsight Transforms Field Service Industry
The benefit of real time field service operations like FieldInsight is that it is designed to flex to any team size across all of the complex HVAC, equipment servicing and job management workflows. FieldInsight is a flexible solution for HVAC businesses looking to transform their old or paper based systems or super-size digital automation.
HVAC marketing and HVAC sales are key aspects to consider when transforming your HVAC business. Customer satisfaction is vital in maintaining that repeat work and customers themselves love the ease of an automated system and being kept in the loop.
When you incorporate HVAC preventative maintenance into your business with FieldInsight you can increase your work flow throughout the year and increase customer engagement.
Don't fall into the trap of getting new software to cover a different aspect of your business, as much as possible try and get an end to end job management software solution that talks with your Accounting software and keep the job management and accounting managed in the right place.
Be precise about what software you use and what you use it for.
The field service industry is going to go from strength to strength as our climate deteriorates and we get more variation in temperatures. With colder winters and hotter summers, the HVAC industry is only going to grow and also move in to more sustainable energy applications.
With this growth the need to continually optimize and get better, increasing your service delivery, increasing efficiency, bettering your install techniques and technology is going to play a fundamental part of your success.
In the digital age of 2020 don't get left behind amongst the forgotten paper based systems, stay a step ahead of your competitors and even lead the pack by leveraging a workforce management solution that is best in class.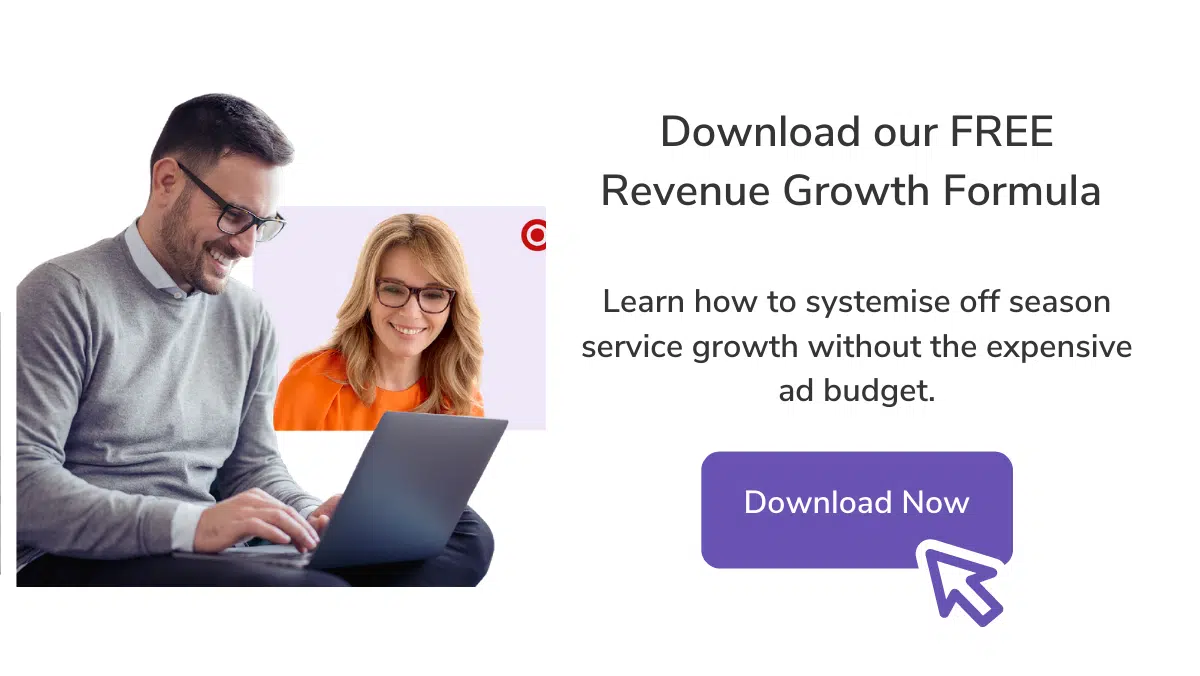 What You Should Do Now
Book a Demo. You'll be in touch with an automation expert who has worked in this space for over 5 years, and knows the optimal workflow to address your needs.
If you'd like access to free articles about managing HVAC workflows, go to our blog.
If you know someone who'd enjoy reading this page, share it with them via email, Linkedin, Twitter, or Facebook.