Uptick HQ (Review, Pricing & Alternatives)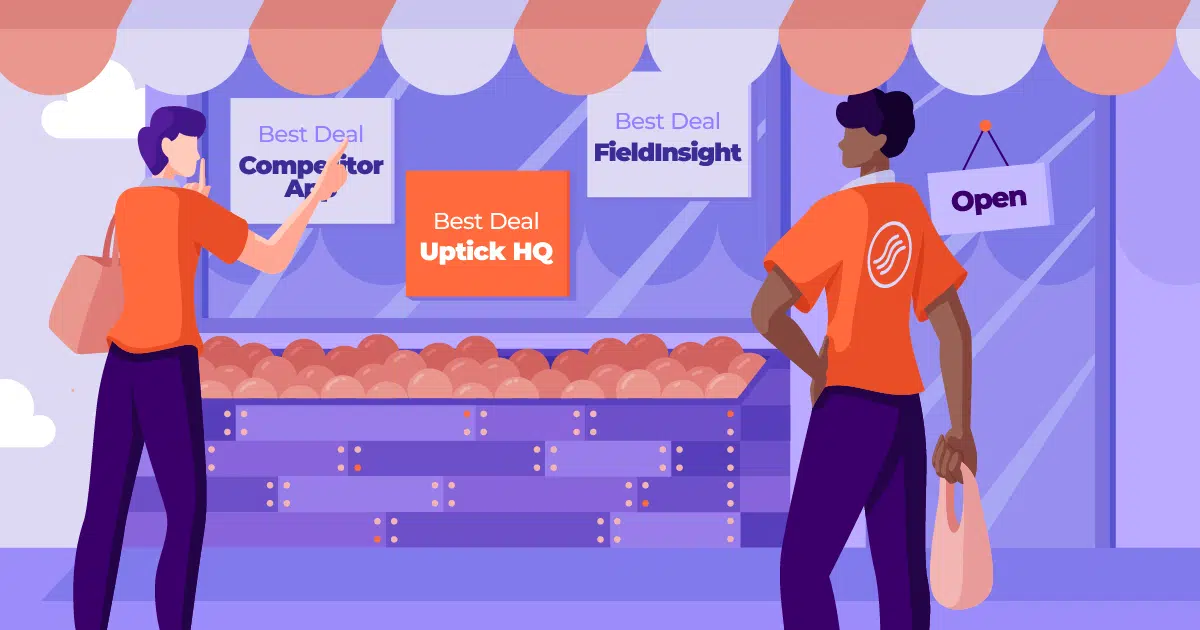 In the field service industry, no one likes to miss major service dates because they didn't have an updated schedule, or lose critical information because they didn't have a digital copy. That's why software has become such a valuable tool in the industry.
Uptick HQ is an Australian based software that helps to improve compliance for service managers, technicians and facility managers. Uptick works to track life cycle analysis, compile defect history for assets and monitor safety measures while on site.
Who Uses Uptick HQ?
Uptick helps track compliance for companies in the field service industry. These can include; service managers, facility managers, maintenance technicians, strata management, building owners, or building compliance managers.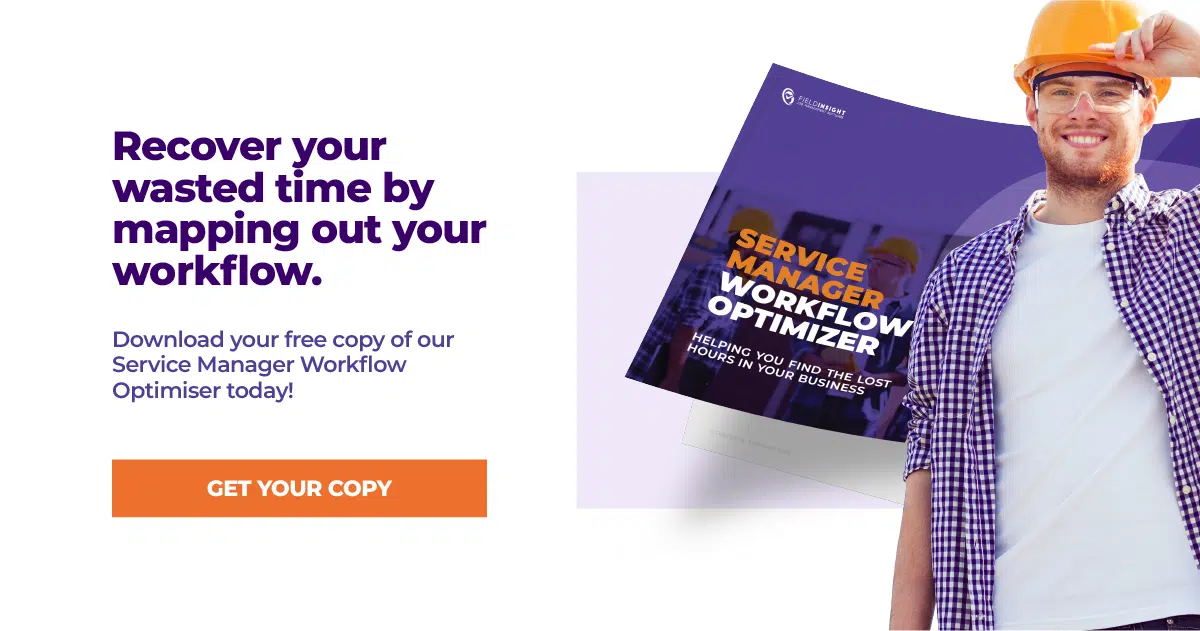 What's Uptick HQ missing:
While Uptick caters to those in the fire protection, ESM auditing, HVAC and facility industries, they lack a wider range of industry specific tools.
Uptick also lacks the Star Delivery Model. This is a model that is designed to smoothly integrate software into a business with simple intuitive steps centred about boosting productivity and reducing wasted time.
The Best Alternative To Uptick HQ – FieldInsight
In the fire protection industry it can be hard to find automated software that meets all your needs. FieldInsight is an Australian based software that aims to recover wasted time from your workflow and systemise your business. FieldInsight uses the Star Delivery model to seamlessly integrate into your business with flexible and customisable options.
Why choose FieldInsight over software like Uptick? Here's why…
1. Simple scheduling for major service dates
Real time information combined with automated reminders and job site tracking make it easy to stay on task with FieldInsight. FieldInsight's drag and drop calendar system allows for quick and simple access to your jobs in addition to the map planner that creates a high sense of visibility over your jobs.
With FieldInsight's timesheet tools your techs can easily track work time, travel time, keep track of leave requests and penalty rates. No more confusion over payroll again.
2. Easy maintenance management for facility managers
FieldInsight's asset management tools makes it easy to manage defects, track life cycle analysis and update your mobile workforce.
When it comes to facility managers, they have a lot of information they need to constantly juggle, not to mention a team to organise. FieldInsight makes it simple to access your asset details, defect history and track maintenance.
3. Flexible and customisable features
FieldInsight knows that not every business is the same. That's why there are options to customise the desired features to best suit your business, not the other way around. FieldInsight allows you to create custom fields for your reporting so you can manage how complex or simple your job details will be.
With more options to tailor your project management to best suit you and your team, you can transform your business and deliver quality service with confidence.
4. Effective and simple CRM tools
No one wants to feel thrown in the deep end when they answer a customer call. Have you ever struggled to find the information you need? Hastily searching your computer files for your customer's asset details while your customer is waiting for an answer.
With FieldInsight's CRM tools you can easily find the information you need with a simple search. All you need to do is type in your customer's name, address, job number or even site details and you can find your information. Past inspection dates, scheduled maintenance, quotes and more will always be no further than a click away.
H3: 5. Adaptable checklists for the field
FieldInsight's inspection checklist features make getting the job done right look easy. Whether you are installing an air conditioning unit or performing maintenance on fire protection equipment, a checklist is a vital tool you need to have in your tech's arsenal.
FieldInsight's checklist features allow you to set mandatory fields, edit details and enable your techs to send your reports straight to your customers from the field.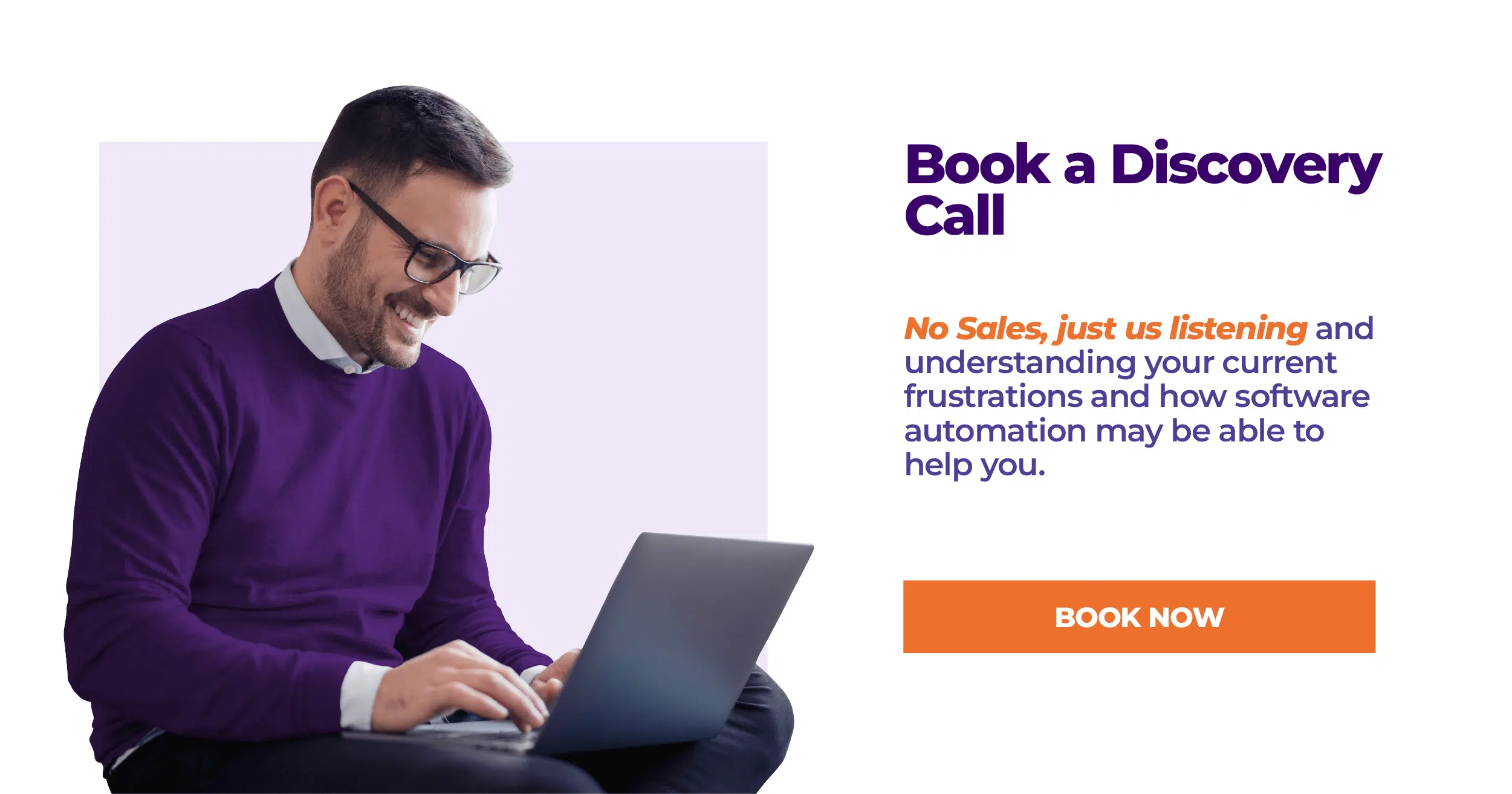 6. Seamless end-to-end system
FieldInsight has a seamless end-to-end system that covers the primary automations of your job from quote to completion. The possibilities with FieldInsight are endless and the software is designed to fit into your business without any hassle.
You don't need to learn complex computing skills just to use the software. There is no hair-pulling, banging your head against the desk, throwing your laptop out the window in frustration. Just a flexible end-to-end system that makes it easy to do your job (and save your business from wasted time).
What are you waiting for? Get on board with a five star software today.
What You Should Do Now
Book a Demo. You'll be in touch with an automation expert who has worked in this space for over 5 years, and knows the optimal workflow to address your needs.
If you'd like access to free articles about managing HVAC workflows, go to our blog.
If you know someone who'd enjoy reading this page, share it with them via email, Linkedin, Twitter, or Facebook.