HVAC Proposal Template (Complete Guide) For Commercial Businesses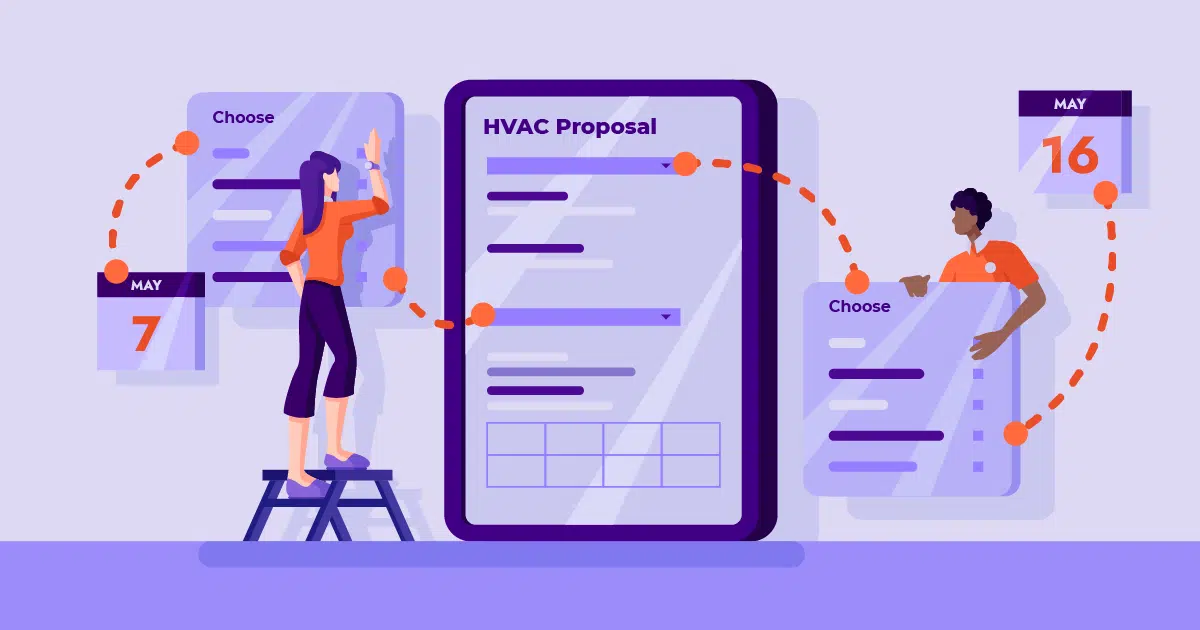 Are you in the heating, ventilation, air conditioning or cooling solutions industry? Do you struggle to entice your prospective clients?
Creating a consistent business plan can be hard when you have zero organization in place. If you find that your HVAC business is struggling to balance writing proposals, estimated costs and client solutions, you might find that you need a proposal template.
As any HVAC company will know who deals with field service work and the asset management process, there can be a lot to juggle when it comes to your workload. When you introduce more consistency into your HVAC business, you can create clear paths and better reach your goals.
In this complete business proposal guide, we are going to dive into what you need to know about your HVAC proposal templates.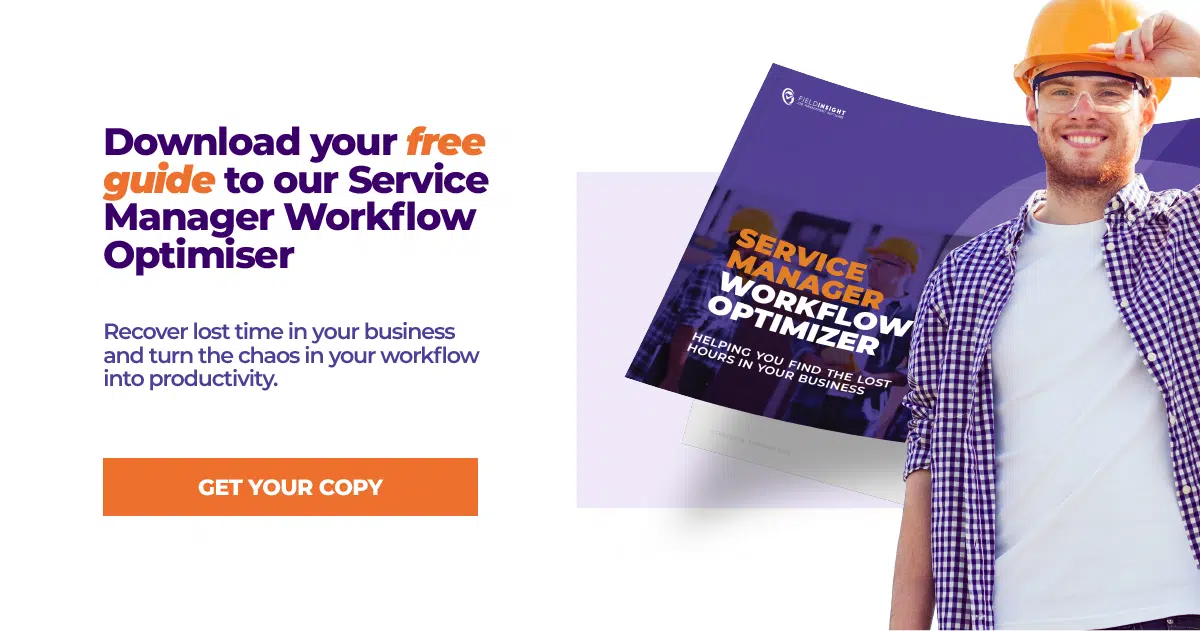 What is an HVAC proposal?
A HVAC proposal is often the first official communication on paper for your HVAC business and your future client. As this is such an important document, there is equal potential for this to go good as there is bad. Often the aim for a proposal is to provide a clear scope of the services, pricing, and what you can provide as HVAC service providers.
In any field service industry, some of the most common problems a HVAC company will encounter with their proposal will be:
Wasted time
Estimation mistakes
Human errors
Delays in your workflow
Pricing errors
And a lack of consistency
One of the most effective ways to resolve these issues is with a HVAC proposal template.
Top 4 factors you should include in your proposal
For your project proposal for your prospective clients, there are a few key things you can add to your template to make your proposal more appealing. Your ultimate goal will be to create a template that you can use for all your clients to reduce the need to format a new document every time you have a new client.
Here are the top 4 factors you should include in your HVAC template:
1. A cover that stands out
They say never to judge a book by its cover… but you should remember as the first thing that your client will see, your proposal cover will set the tone. When looking at samples, you will find that the better proposals will have more visually appealing cover pages.
For your customized template, you ideally want a cover that will target your prospective client. On this cover you should include your logo and give your client a rough idea of what this proposal is about.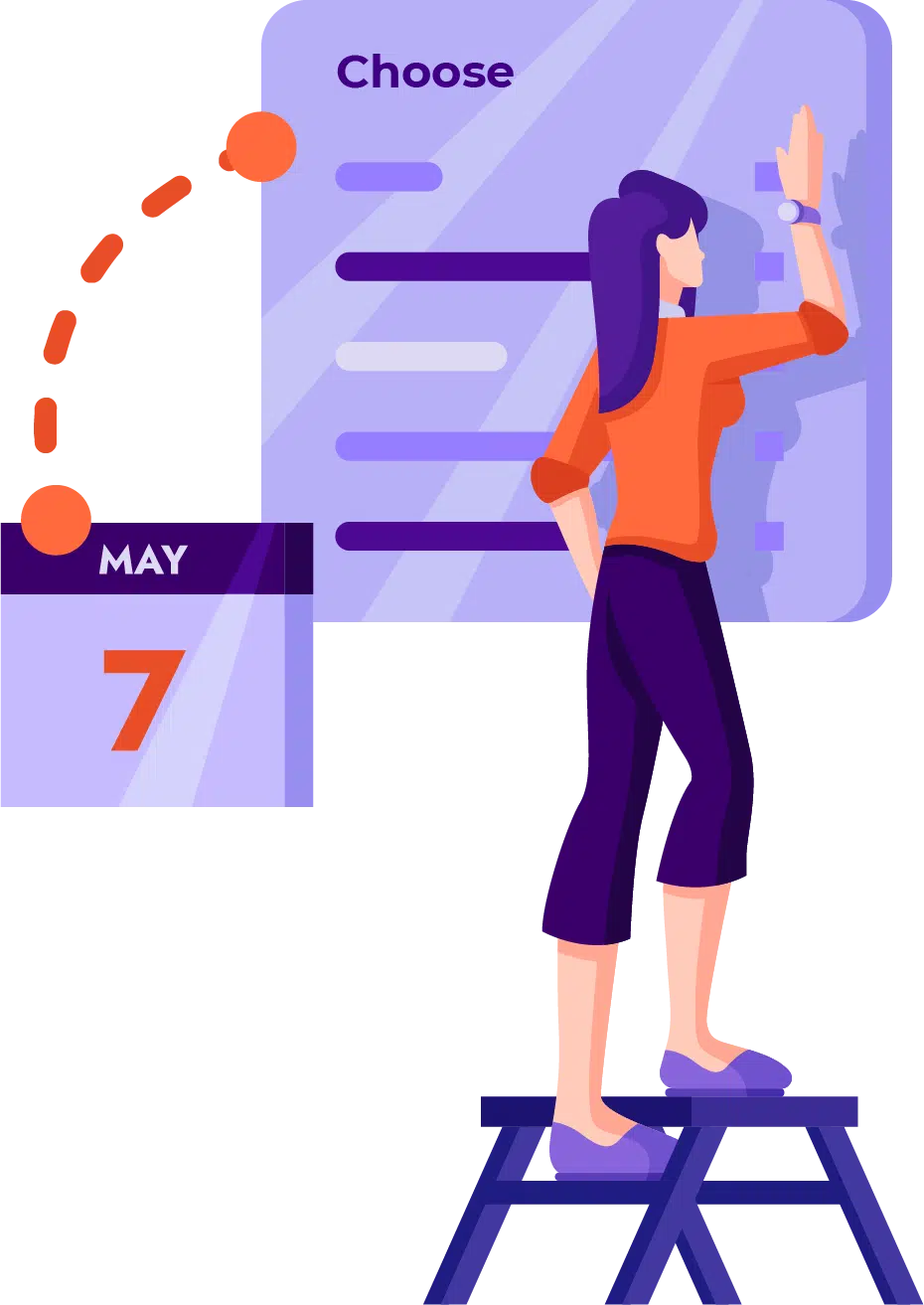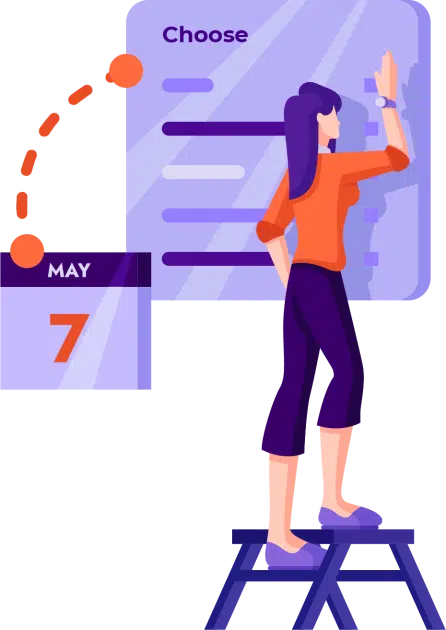 2. Introduction to the HVAC system
This one is easy, a document will need a cover letter or introduction section that will explain what this proposal is about. This can include segments about your company, services, rates or methods. This doesn't have to be pages worth of information, a simple 'about us' blurb is often all you need.
3. A Timeline for HVAC systems
What does your rigorous HVAC maintenance schedule entail? Is there a post installation maintenance schedule? Do you provide maintenance services such as testing indoor air quality? All of this information should be included in your proposal so your client will understand what you can provide as a HVAC service provider.
Some steps you can include in this are:
Project summary
Scope of estimated work
Schedule
Estimated materials
Post installation maintenance schedule
Terms and conditions
Estimates costs required and total cost
Maintenance contract
4. Testimonials
As part of your proposal process it is always effective to include past or present client testimonials as a good way to vouch for your HVAC company. Case studies or testimonials from your previous clients can be a great way to provide a sample of success to your potential clients.
The importance of the HVAC proposal template
Your proposal creation process is important in ensuring that you set the right tone for your clients and start your project off on the right foot.
One of the most vital parts of getting your HVAC proposal right is providing your clients with the right information regarding your recommended schedule, pricing, HVAC installation and whether or not you have a qualified HVAC technician on the installation site. Unless you have a field management software, you may need to collate this information manually.
Your HVAC proposal template is important because…
1. Saves you time
With no more double data entry every time you need to create a new proposal from scratch, you can save time by creating a template. The next time you need to write proposals, all you need to do is add in your potential client information (no formatting needed) and you can send it straight off to your client.
2. Makes you look professional
Having a prepared HVAC business proposal is a great way to impress your clients and make your business look professional. Not only will you optimize your business, but your clients will be impressed with your level of professionalism.
3. Boosts your consistency
Having a clear company image is important for commercial HVAC industries. When you can have a set document that has sections for pricing, timelines and services, you can ensure that you are treating your clients fairly and keeping your business balanced.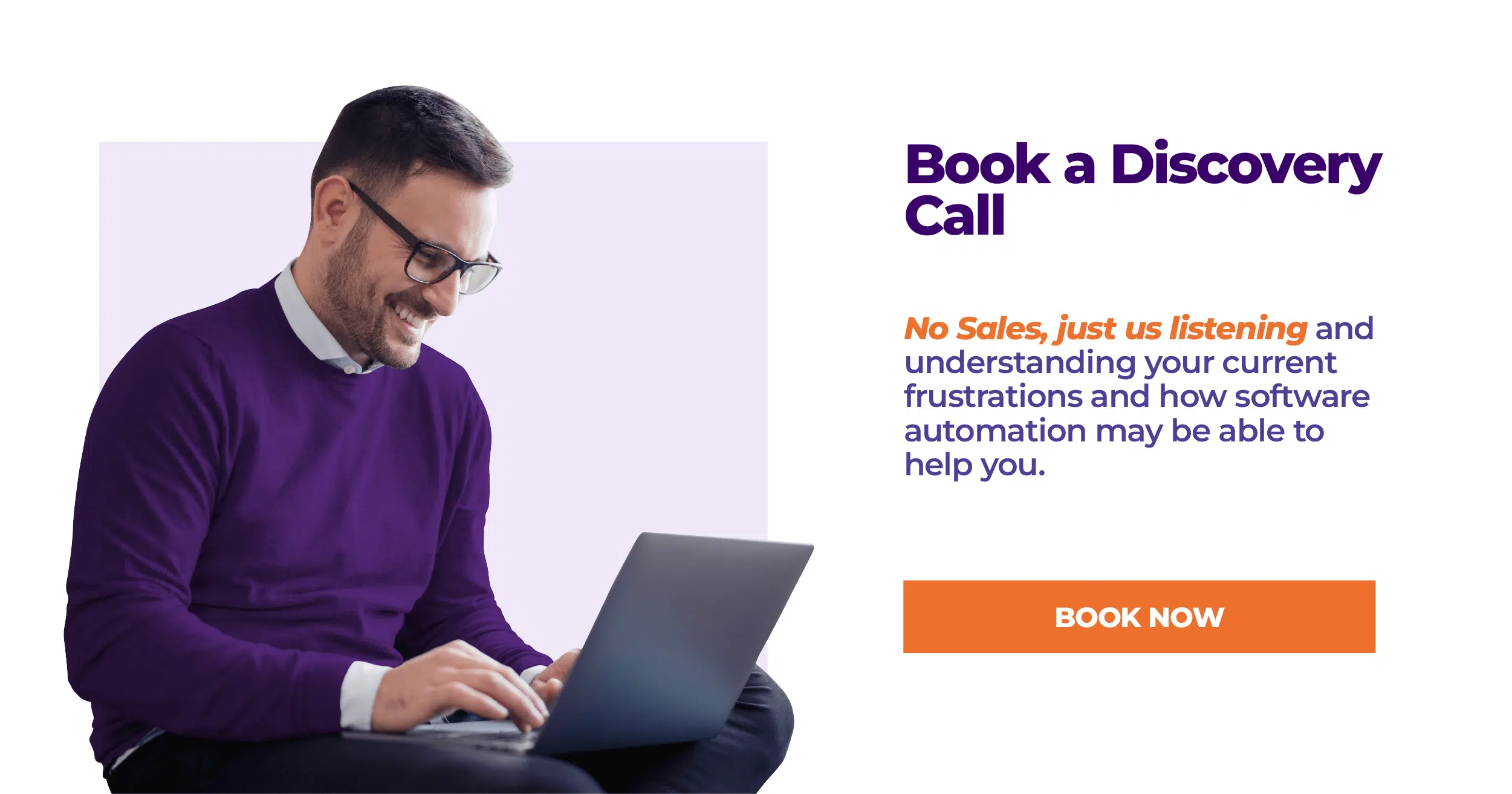 Key takeaways for HVAC services
If you are looking to boost your HVAC business image and save valuable time in your workflow, a proposal template can help you. With the right proposal you can create more business and easily impress your clients every time.
At FieldInsight we provide an End-to-End solution for business in the field service industry. With our customizable features, we make sure we fit into your workflow without compromising on your current processes.
Customer management is an essential part of any business – but that doesn't mean it is easy to manage. Want to talk to someone about how you can boost your efficiency in your HVAC business? Book a free demo today or contact us to discuss how we can help you.
What You Should Do Now
Book a Demo. You'll be in touch with an automation expert who has worked in this space for over 5 years, and knows the optimal workflow to address your needs.
If you'd like access to free articles about managing HVAC workflows, go to our blog.
If you know someone who'd enjoy reading this page, share it with them via email, Linkedin, Twitter, or Facebook.