HVAC Installation Checklist & Template (Free Download)
Are you new to the HVAC business, or just looking to improve your installation process with less stress? With a HVAC checklist you can improve the efficiency and accountability amongst your technicians and HVAC contractors which in turn boost your customer relationships.
When creating your HVAC installation checklist, you will need to adapt this process for your specific needs. Below we break down what any essential HVAC install checklist should include to be effective.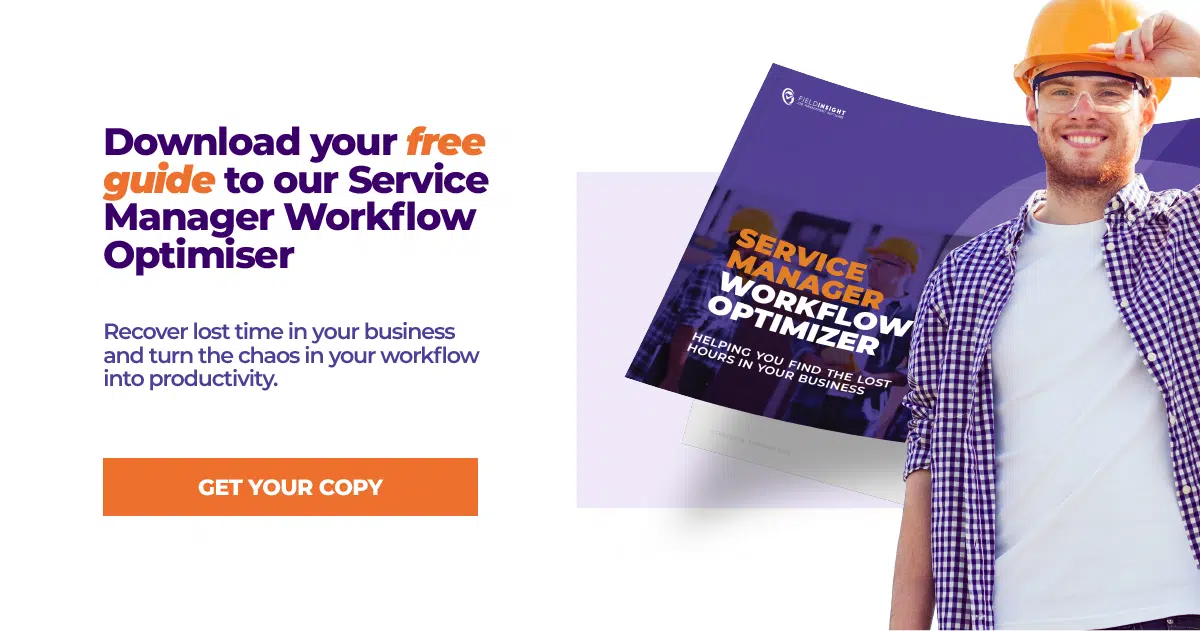 What is an HVAC installation checklist?
A HVAC installation checklist is used to reduce errors and create more structure in your job. This checklist system can apply from anything from installing air conditioning systems to replacing existing ductwork in a house.
A HVAC installation template includes steps for your HVAC contractor or technician to follow when on site. Steps will be outlined from details on the local building codes to the installation steps.
With any general maintenance checklist, you can create a standard for your business to follow and ensure that you produce a minimum effort across all your work. This helps to obtain consistency and show your customers that you produce quality work every time.
Benefits of using an HVAC installation template
From installing new equipment to maintenance work, a template can help your business refine your process and ensure everyone is on the same page. With a great HVAC installation checklist template you can:
Boost customer satisfaction
Build accountability
Increase likelihood to reach goals
Increase productivity
Create consistency across your work
Improve quality of work
Meet installation requirements
Cut wasted time
Build a standard for future work
What You Should Include In an HVAC installation template
In order to create consistency with your HVAC install checklist, you need to have the same template for all your install jobs. For your field service checklist there are some important steps you should always try to include:
1. HVAC equipment
It's important to include the HVAC equipment details such as the product number, model number, or quantities of the asset you are installing. Whether you are installing an air conditioning unit, cooling system, heat pumps, drainage pipes, or replacing air filters, you need to document what you are installing for accountability.
This helps if someone complains about missing parts, damaged parts or the wrong unit being installed. This is also a great time to check for shipping damage if you have just received the asset. As a rule of thumb you should always document your process before you start installing to avoid mistakes down the road.
2. Location details
Before you start installing, you should also inspect the location of where the new system will be installed. This helps to ensure that your HVAC system is being installed in the correct place.
Want to learn more about how to boost efficiency? Learn more about locations and route optimization for your next job.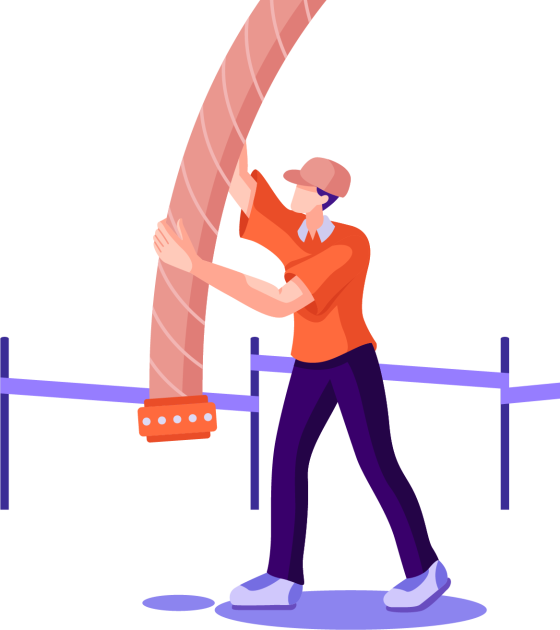 3. HVAC Installation process
Next you need to detail all your steps regarding the installation of the HVAC system. Default checklists should have at minimum a brief overview of how to install the HVAC unit. For each type of air conditioner or heating system, you will need to adjust this process.
Including steps in your installation checklist around safety can also help keep your team safe. Sometimes a step as important as 'switch off power before touching wires' can be missed. That's why you should include high risk SWMS and safety management as a part of your HVAC installation checklist template.
For each new job that you complete, your HVAC checklist should be fully customizable to suit your relevant information. Remember before adding steps to your checklist, double checking is important when handling asset details such as model numbers or installation steps.
4. Building codes
Local building codes, national electrical code and warranty information, they are all essential parts to include in your HVAC contractor checklist. Local codes can sometimes restrict the type of asset you are installing or the permits you will need to obtain to install them.
Contact your local council if you need help with your local building codes before you install your new unit.
Challenges Of Using A Paper-based System
Checklists, scheduling, managing data or creating SWMS, there are lots of moving parts in any HVAC business. But is a paper based system effective enough to run a successful business?
Some of the challenges that accompany using a paper based system include:
Lack of accountability in your work
Slow quoting and invoicing cycle
Hard to find information when you need it
Security issues on customer and account details
Lack of storage for your paperwork
Documents are easy to lose and damage
Frustrating to share information
Lack of real time data
Limited productivity
Increase in human errors
Hard to edit existing documents
Lack of communication
Delay in customer responses
High costs in printing and more office supplies
Not environmentally friendly
Increased energy and lack of reward
and the list goes on…
Paper based systems are now a thing of the past. When it comes to managing busy HVAC companies, you need a system that can grow with your business, not hold you back.
There's no surprise why automation has become so popular for field service businesses…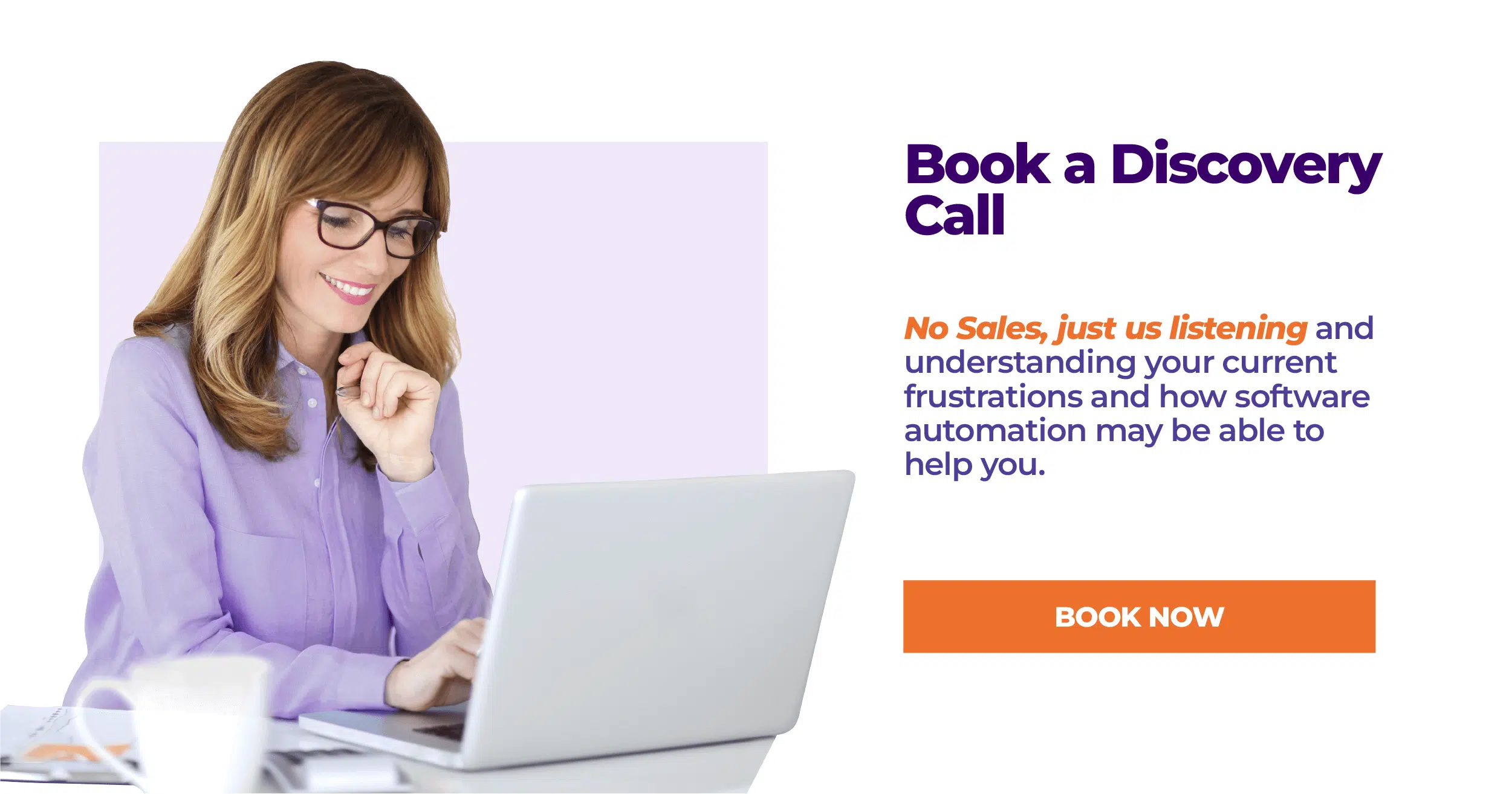 Using a Job Management Platform
Whether you are installing a new air conditioning unit or conducting routine maintenance, you need to have a great system at the heart of your business.
With a job management platform you can leave behind the challenges of the paper based systems and move your business into the future.
With FieldInsight's all-in-one platform you can:
Create more communication with real time data
Remove the space for human error
Eliminate double data entry with automation
Never lose paperwork again
Save time both in the office and the field
Easily automate your checklists
Set requirements for your field techs to follow
Make your workflow as complex or simple as you need
Access all your warranty information for assets
Manage scheduling
Select assets and techs to apply to a job
Use route optimization for all your jobs
Access everything from the one platform (not jumping from software to software just to complete a simple task!)
and so much more!
What have you got to lose? With FieldInsight everything from HVAC installation checklists to invoicing your customer can be accessed from the one platform. Start this next finical year off on the right foot by implementing a field service software that can save you time and boost your consistency today!
What You Should Do Now
Book a Demo. You'll be in touch with an automation expert who has worked in this space for over 5 years, and knows the optimal workflow to address your needs.
If you'd like access to free articles about managing HVAC workflows, go to our blog.
If you know someone who'd enjoy reading this page, share it with them via email, Linkedin, Twitter, or Facebook.