How Much Does Heavy Equipment Management Software Cost?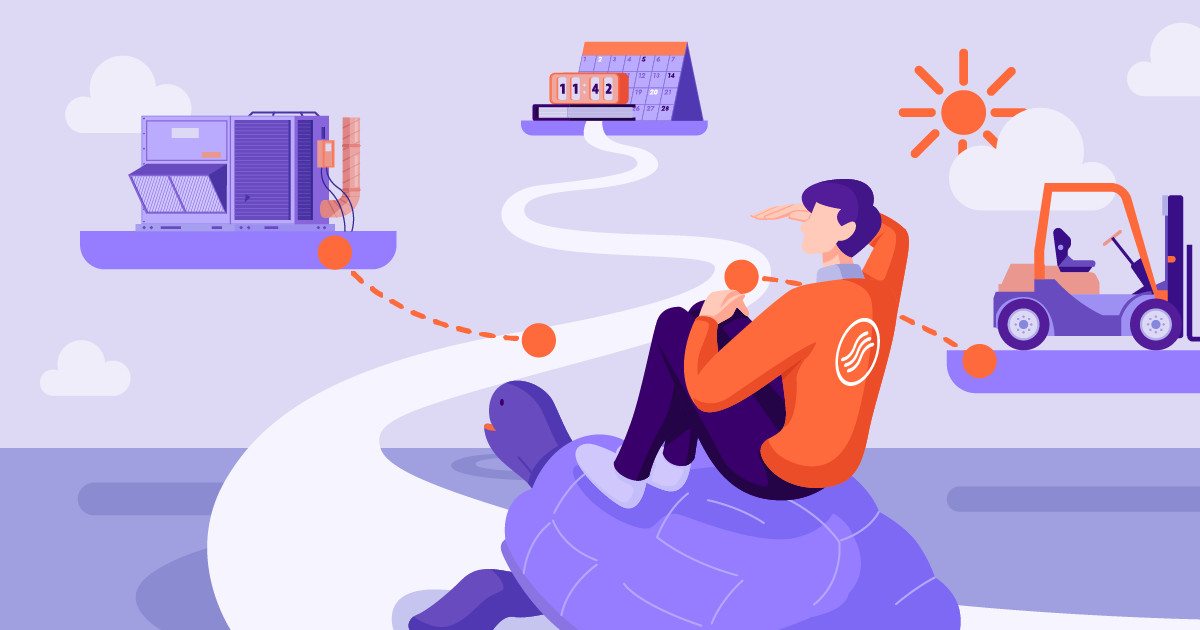 From asset tracking, to maintenance scheduling, there are lots of moving parts to managing a heavy equipment maintenance business. For maximum efficiency in organising your tasks for your heavy equipment business, maintenance software can boost your productivity and grant your business more valuable time.
However, for installation and maintenance professionals, there are a wide range of software applications and platforms on the market, and it can be hard to tell the good from the bad. For an average price of a construction project management software, you can expect to pay anything from $20/per month or $500 for smaller projects, or $299/per month or even $6,000 upfront fees (excluding any installation or implementation fees).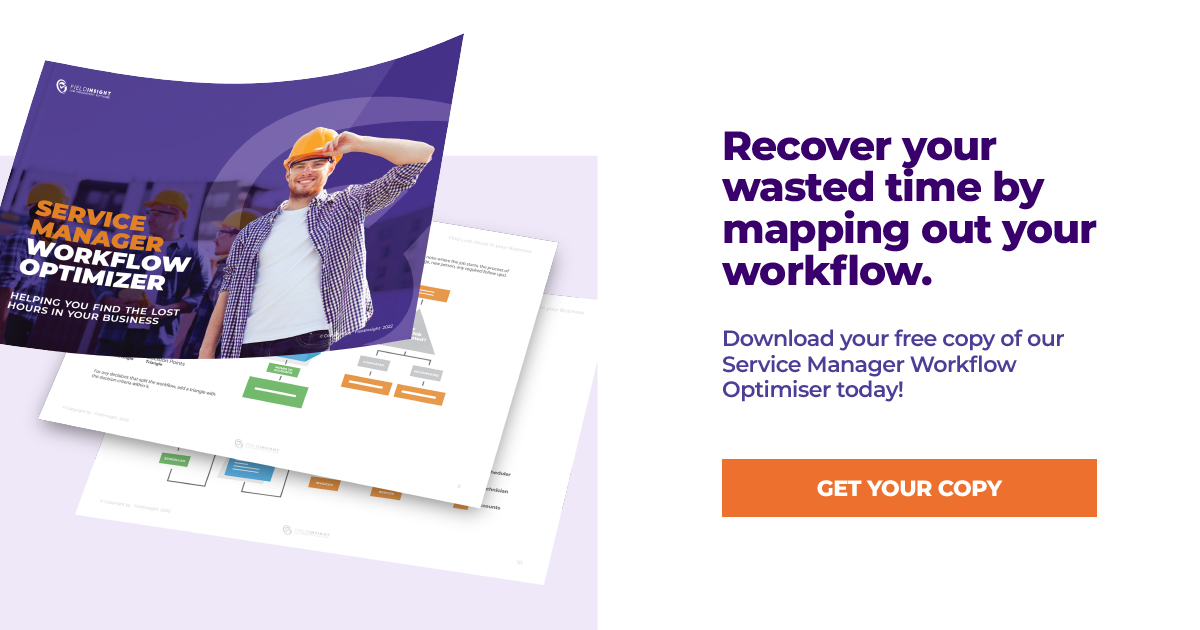 Heavy Equipment Management Software Costs (By Company Size)
For field service management and heavy equipment management software, you can get a better scope for maintenance software costs. Depending on the size of your company, you will select software based on how large your needs are. For an example of what this might look like:
These prices will also be impacted by implementation fees and by other factors such as number of users.
Factors that Impact Heavy Equipment Management Software Pricing
Equipment maintenance software can be varied and deciding which equipment maintenance software is best suited to you will depend on your individual needs. From equipment planning and scheduling to budgeting maintenance costs, there are a wide range of features within management software and the pricing of this can depend on a few key elements:
1. Users
The number of users for a software will often be a key element in affecting the price and suitability of a software for your business. Even the best equipment maintenance software will have pricing packages per amount of users, whether they are technicians or admin team members. This will also affect users on mobile apps or mobile devices performing maintenance activities.
2. Features
From equipment history, to customer maintenance requests, preventive tasks, asset tracking, preventive maintenance (PM) scheduling, store warranty information, inventory management, or even seamless integration options, there is a wide range of features available that allow you to reduce downtime and make data driven decisions. However, not all software will have the same features and when you decide what features are essential to your team, you will have to make cost effective decisions.
3. Customisation
Every business is unique and it can take more than just a cookie-cutter approach to find the right software for some businesses. Some maintenance software options allow space for customisation within their software, or even giving you the opportunity to request new features to be built. Note that not all management software options will have options for customisation.
4. Support
While some equipment maintenance management software will leave it up to you to find the ropes within your new software, other software will offer implementation and even training to ensure you get the most out of their system. This vastly increases productivity, especially within complex heavy equipment management software and work order management systems.
Top Heavy Equipment Management Software Solutions – Pricing Comparison
If you are looking to save time with an affordable solution, you will need to do some shopping around before you jump to a decision. While equipment maintenance software reduces downtime and helps you meet industry standards, the wrong software for your business can actually result in more frustration and lost time.
See below for an example of maintenance costs with popular software companies:
RazorSync: $55/per month
BlueFolder: $175/per month
AllyPro: $224/per month
Dispatch: $99/per month
Housecall Pro: $49/per month
Benefits of the Best Equipment Maintenance Software
With equipment maintenance management software, you have access to all the right tools to find growth and success in your business (not to mention reduce your own stress and time consumed in double data entry). Some of the benefits of an on-premise or cloud based solution for your business:
Easy asset management
Visible inventory management
Great asset tracking software
Reduce maintenance costs
Schedule preventive maintenance jobs
Track predictive maintenance trends
Access maintenance history and service history
Keep your maintenance managers in the loop
and so much more!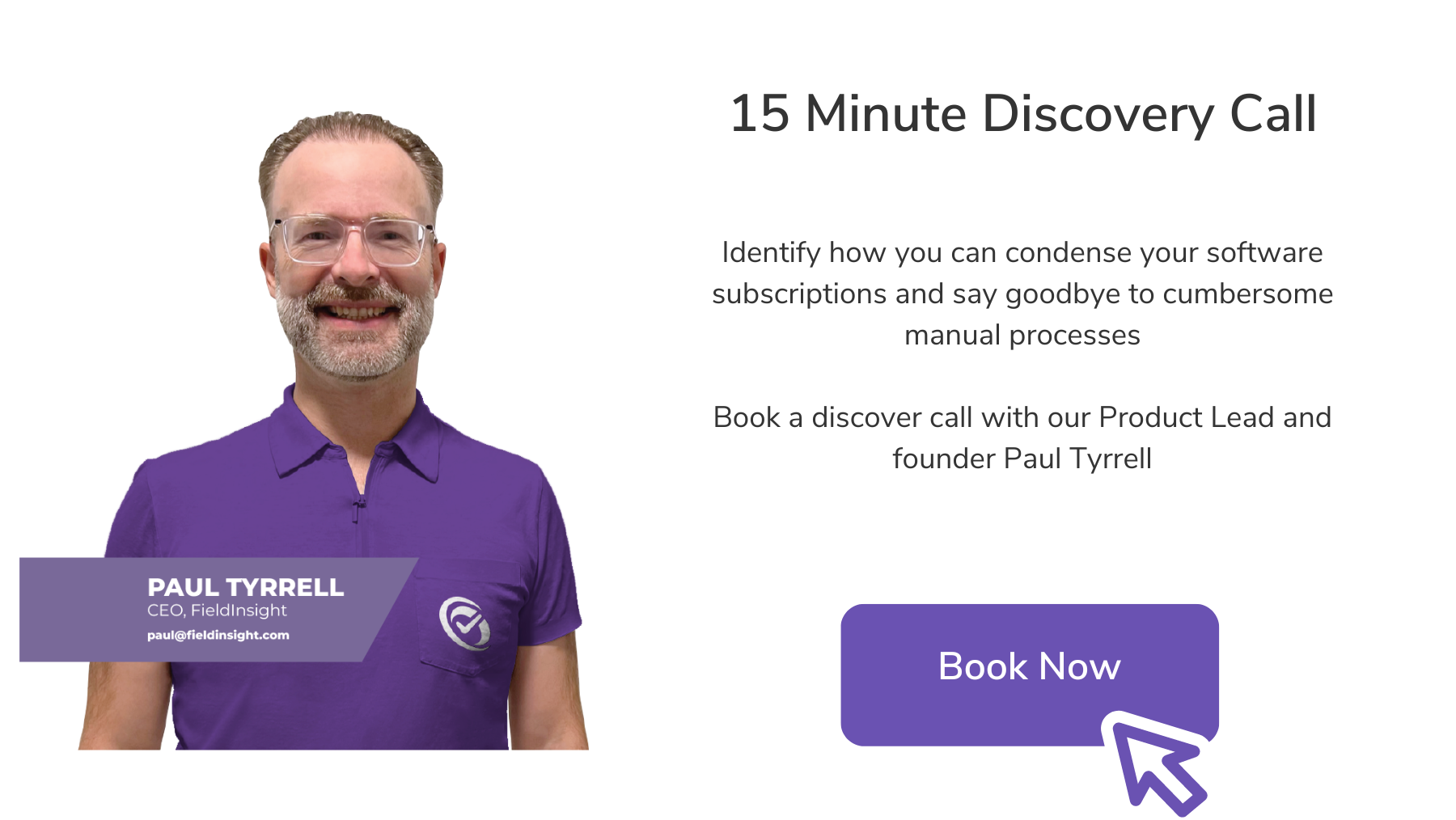 Choosing FieldInsight's Platform Instead Of Other Software Solution
When it comes to an end-to-end solution that has integration options, flexibility, customisation, and great features, there is only one name that you need to know. FieldInsight is the only all-in-one platform. FieldInsight covers a wide range of field service industries and features that allow our software to fit into your business (not the other way around).
If you are interested in a software that blends seamlessly into your business and reduces the need for multiple subscriptions, book a demo today. Find out more about FieldInsight or enquire about a demo below, we'd love to chat with you.
Don't just take our word for it, see for yourself in our interview with one of our customers, click here to read or watch the video.
What You Should Do Now
Book a Demo. You'll be in touch with an automation expert who has worked in this space for over 5 years, and knows the optimal workflow to address your needs.
If you'd like access to free articles about managing HVAC workflows, go to our blog.
If you know someone who'd enjoy reading this page, share it with them via email, Linkedin, Twitter, or Facebook.