Fire Marshal Inspection (Guide & Checklist)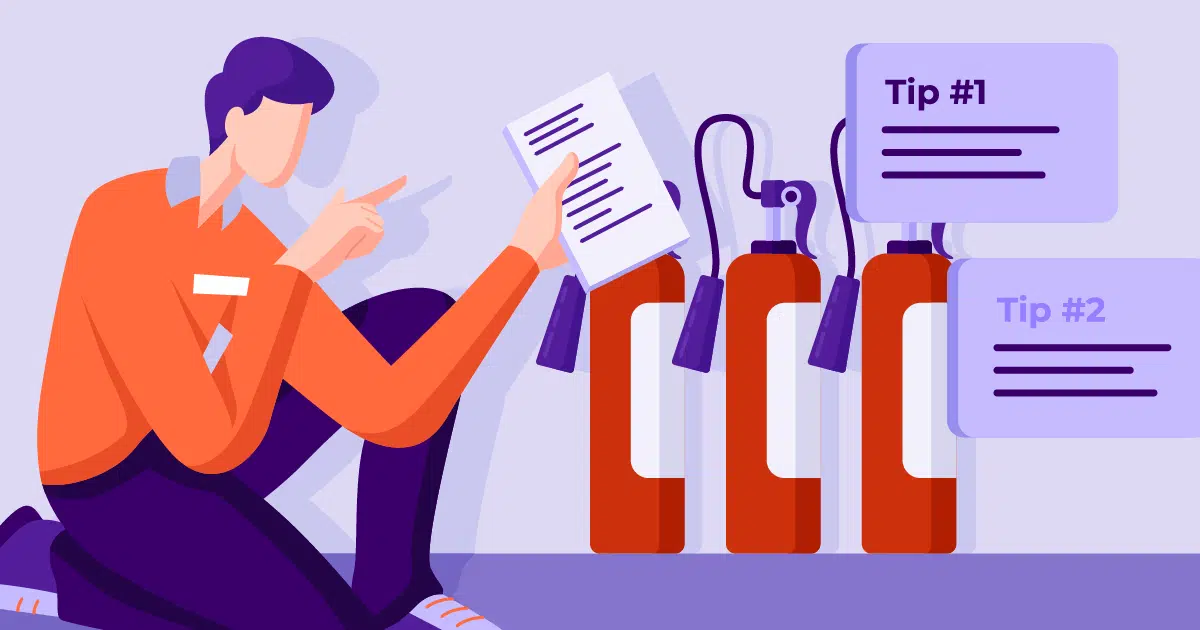 Fire marshal inspections are important to ensuring safety is maintained in a building and typically occurs annually. From fire extinguishers to emergency lighting, there is a lot of fire protection equipment that falls under the umbrella of a fire marshal inspection.
In this guide we will give into how to better structure your fire field management and inspection system.
What does a fire marshal do?
A fire marshal is a member of your local fire department that has been given the role. They chiefly perform inspections to ensure workplace safety is up to scratch and adhering to the fire code in your area.
Your local fire marshal may also educate businesses or the public about fire prevention and compliance. They may inform a field service business or business owner of any necessary changes to reduce hazards and improve safety while on site.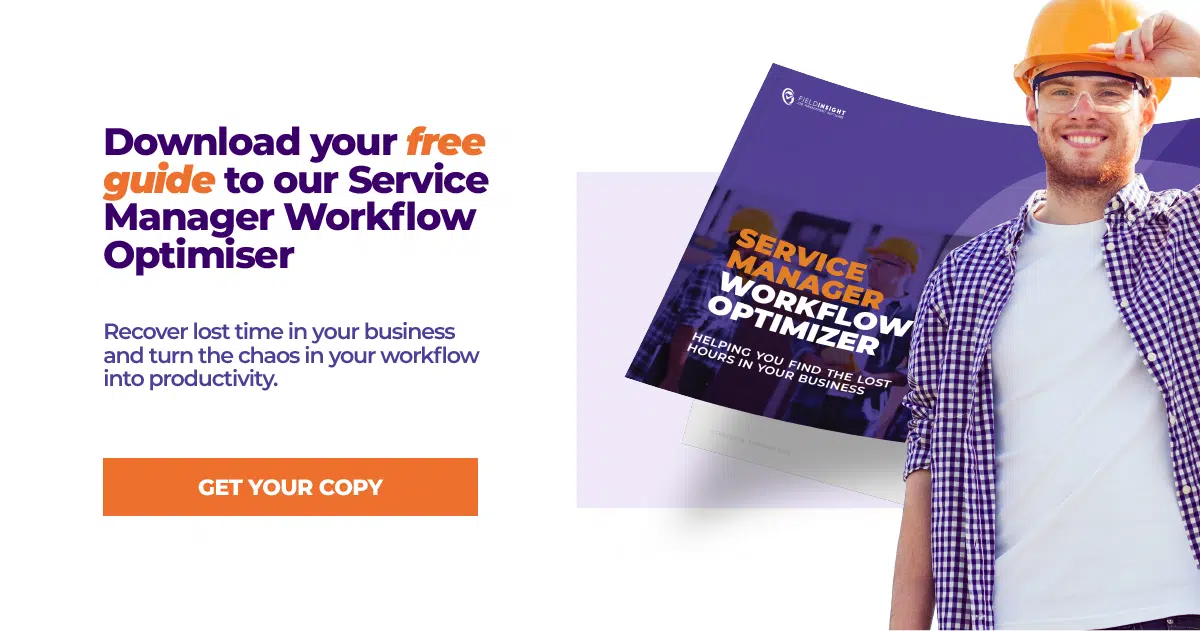 What is a fire inspection plan for a fire marshal?
A fire inspection for a fire marshal involves an onsite evaluation of risks and fire protection equipment. Generally these will be annual compliance checks, but for some businesses, more regular maintenance visits will be required, such as hospitals or restaurants.
Typical points of interest for a fire marshal inspection can include:
Hazardous materials
Sprinkler systems
Exit doors
Exit signs
Electrical panels/electrical outlets
Fire doors
Fire extinguisher
Emergency lights
Fire alarms
Maximum occupancy
Proper storage
Permanent wiring
Fire marshals will include items such as these in their inspection checklist when inspecting a facility or building to ensure all fire safety requirements are met and hazards are reduced to avoid fire incidents.
The importance of a fire marshal inspection checklist
Fire inspections are hugely important to help reduce the chance of fires from occurring. As a part of a building's asset management inspections can remove common risks and avoid a fire code violation.
Fires can lead to millions of dollars in damage, injuries and even fatalities. By maintaining fire safety requirements, you can best remove the chance of a fire from even occurring and avoid legal ramifications.
4 Steps To Create A Fire Marshal Inspection Plan For Your Organization
To create a fire marshal inspection checklist for your own fire safety plan, here are the steps you can take:
1. Identify hazards
To begin with, your fire marshals need to know what fire safety equipment and hazards they need to identify. This knowledge typically comes with training and accreditation and will be a part of your fire marshals' preparation.
Decide how your fire marshal will record these hazards. Will you use a checklist or a visual map of the assets? You can determine your fire inspection checklist by looking at the national fire protection association for guidance or even by looking at previous inspection reports.
2. Know the regulations
An important part of adhering to fire codes is knowing how to identify and record fire hazards. The fire assets on the facility site need to adhere to your local fire department's standards. If they don't meet fire code standards, maintenance may be necessary or even replacement of equipment.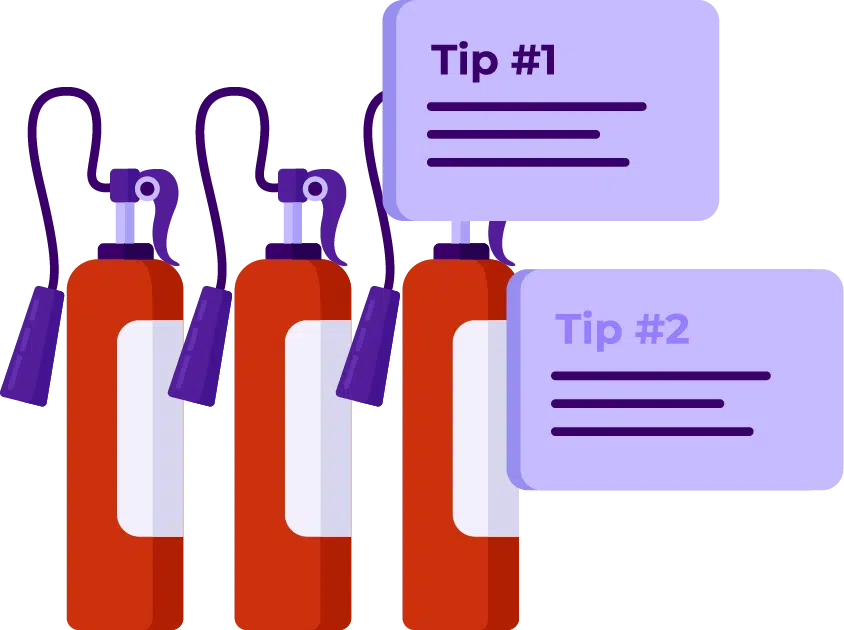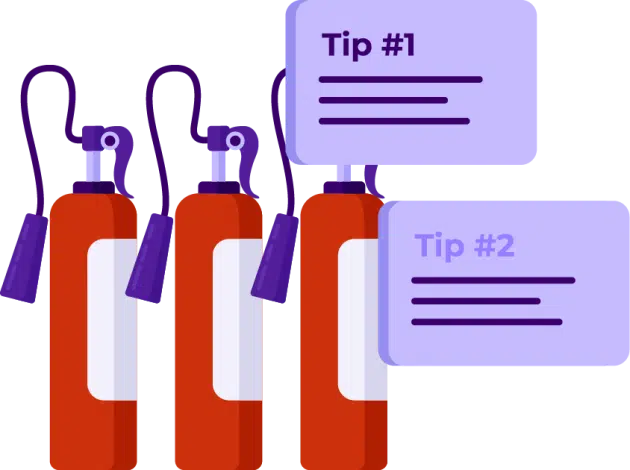 3. Schedule fire safety inspections
Next, you need to have a good schedule for your fire dispatching team. How often will your fire marshal need to perform a fire inspection? If you are unsure about this step, you can contact the national fire protection association for guidance. Once you know how often each site needs to be inspected, you need to be vigilant about keeping to your schedule and keeping the customer on the same page. This is where a fire protection software is often useful in keeping you organised.
4. Document the inspection
As part of the fire prevention code, you need to have documented proof of your inspection to prove that the work has been completed. Missing this step due to a badly organised documentation system could result in an angry building owner or even liabilities.
By having a thorough documentation system, you can best identify safety features and view previous inspection reports to record the progress of a building's fire safety.
Challenges Of Paper-based Fire Marshal Inspection System
As you can probably tell from your own experience in the fire industry, or even through your research, there are also a lot of challenges that accompany a fire marshals' job description. Here are the most common fire protection challenges you may encounter with a paper-based system:
1. Hard to document fire hazards
As discussed, documentation is highly important, but it can be hard to keep track of and manage your paperwork if you don't have the right systems in place. From fire quoting, to customer reports, you need to have easily accessible storage for your information.
Using paper for your fire hazard documentation can present the problem of losing information. A software is a great way to create a centralised hub of data for your business and reduces the chance of losing your paperwork.
2. Double or triple data entry
When you use a paper-based system for your fire maintenance reporting you will often end up having to re-enter this data multiple times. Not only is this frustrating, but it is a huge waste of your time. This also increases the chance of errors from occurring as you are transferring this data from paper to platform.
This can easily be reduced by using an automated system. With an automated software you can simply copy all your information from one place to the other, removing wasted hours and saving you the frustration.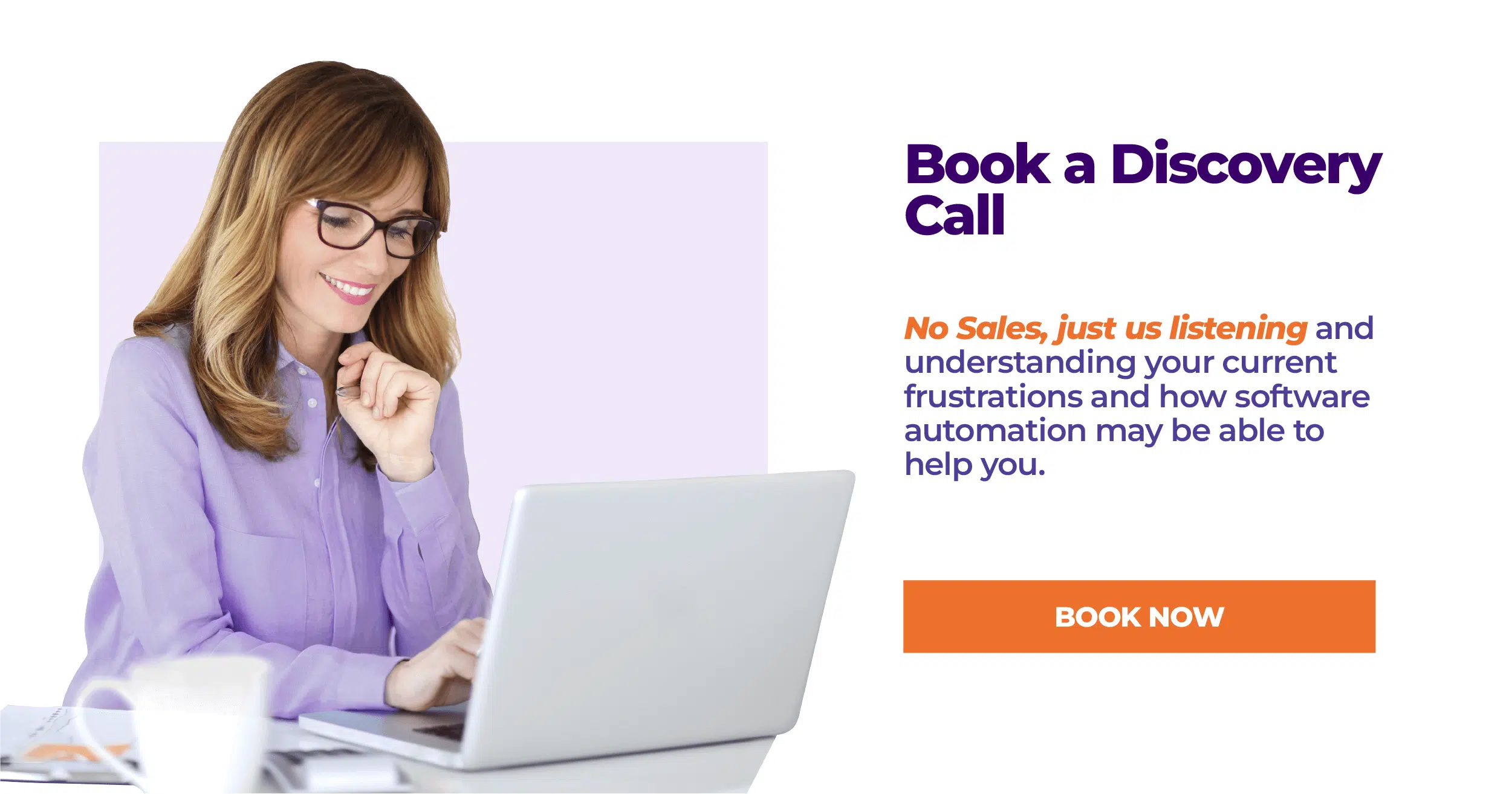 3. Storage and access to data
Not only is paper hard to edit, prone to damage and present a security issue, but it is also hard to store. If you find yourself needing to find a fire annual statement from two years ago, are you willing to spend the next twenty minutes searching your filing cabinets, only to find it was in the wrong drawer. When your fire servicing information is hard to find it can be hard to follow up on paperwork or keep your schedule organised.
You will also encounter the issue of space when you have large amounts of paperwork that you can't afford to throw away. How many filing cabinets are too many before your office is overrun?
Platform To Support Fire Protection & Safety
With fire protection software you can make your information easily accessible, create inspection checklists, reduce double data entry, and create easy communication in your team.
To reduce the challenges that surround paper-based systems, a field service software can help you boost your efficiency and productivity both in the office and the field.
FieldInsight is an end-to-end management system that is highly flexible, reliable and customisable to your business needs. For the only all-in-one software system, find out how FieldInsight can transform your fire protection business today. Don't spend another month struggling with stale software or paper-based systems. Get on board with an automated software that can help your business today.
What You Should Do Now
Book a Demo. You'll be in touch with an automation expert who has worked in this space for over 5 years, and knows the optimal workflow to address your needs.
If you'd like access to free articles about managing HVAC workflows, go to our blog.
If you know someone who'd enjoy reading this page, share it with them via email, Linkedin, Twitter, or Facebook.