Free Fire Inspection Plan For Your Business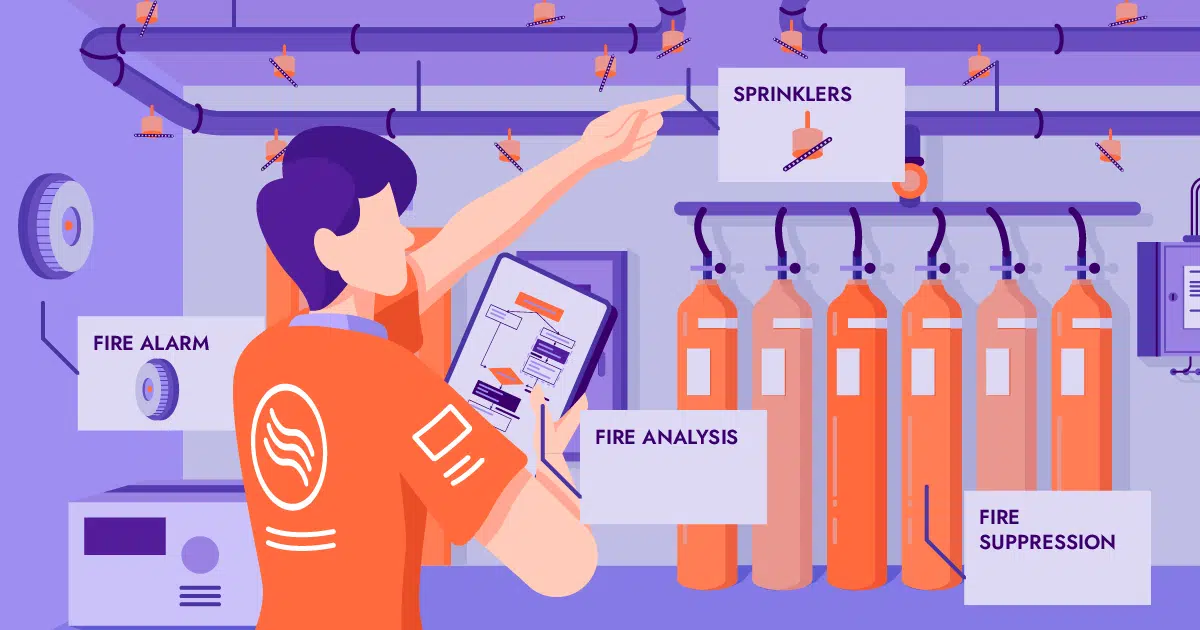 When a business experiences a serious fire, nearly 50% never open again. With regular inspections and a thorough checklist, you can reduce the chance of a fire from occurring and ensure to keep everyone on site safe.
For those in the fire protection industry, you need to be prepared to meet all the correct fire safety requirements for compliance and standards when in the field. We have compiled the top things that you need to include for your fire inspection checklist, read below to find out more.
What is a fire inspection?
A fire inspection needs to be completed by qualified personnel such as a trained fire technician and involves the inspection of fire safety equipment and identifying possible hazards. A fire inspection will also need to be documented and tick all the right boxes according to your local fire safety regulations.
Common areas and steps of a fire inspection include; fire doors, fire alarm systems, fire alarm panels, emergency lighting, exit doors, exit signs, portable fire extinguishers, electrical wiring, inspection tags, small appliances, combustible materials, fire hydrants, maximum occupancy, and workplace safety.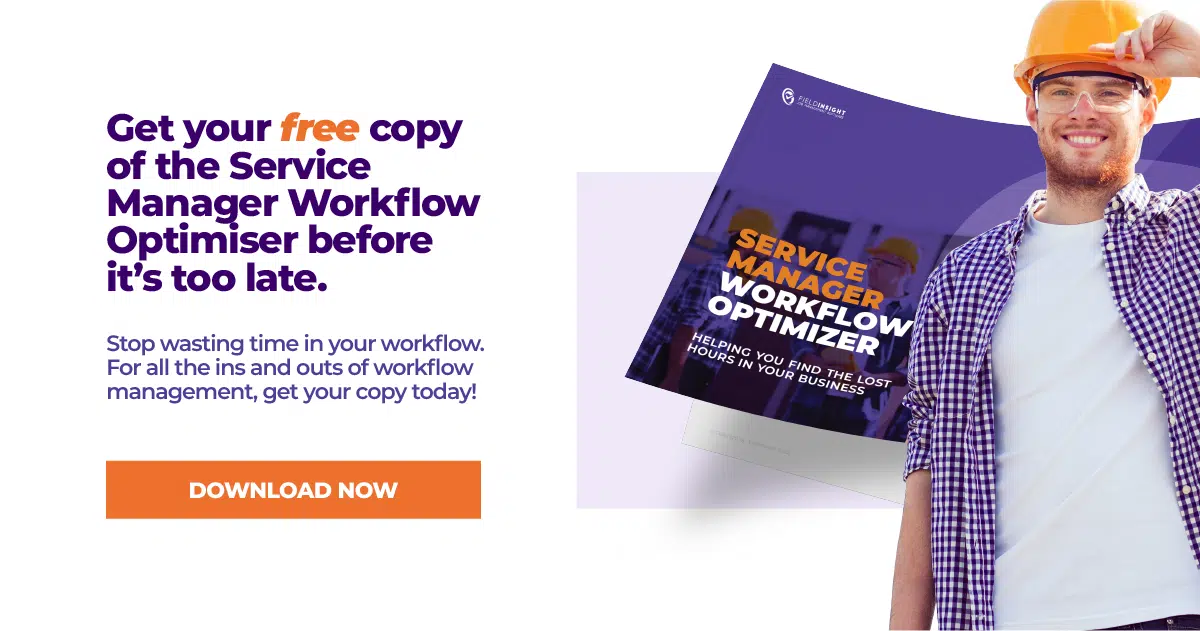 The importance of fire inspection plan
Each year thousands of dollars are lost due to workplace fires. Without the right maintenance and asset compliance you can increase the risk of fires occurring. The right fire inspection plan can help you conduct annual or monthly inspections with efficiency and avoid common mistakes in the field.
6 Steps To Create A Fire Inspection Plan For Your Organization
If you are starting a new fire protection business or improving your current business, a good checklist can help improve your workflow and cut out wasted time.
Here are the top 6 steps that you should include for your fire inspection checklist:
1. Inspect fire alarm system 
As part of your fire safety statements or safety documentation, you will need to inspect the fire alarm systems and ensure that they are properly maintained year round. The intervals of your services for your fire alarms will depend on the type of system you have, see your manufacturer or local fire department for more information.
2. Identify fire hazards 
Identifying hazards in the workplace can vary from combustible materials, to faulty equipment or even common human errors. Your inspection should include an assessment of the building to monitor any hazards and introduce preventative action. It's vital to include steps to control hazards and best minimize the risk of fire in your fire maintenance report.
3. Maintain fire extinguishers 
Fire fighting equipment such as fire extinguishers will need regular maintenance to ensure that they are working properly and have not reached their expiry date. Inspecting an extinguisher should be done by a licensed fire technician to adhere to the fire code regulations. Fire extinguishers need to be placed in an area of easy access and should be ready to use at a moment's notice.
4. Emergency exits 
One of the most important steps in your fire inspection is to ensure that there are cleared paths of egress for the site. Part of this includes ensuring that doors are capable of opening, are easily seen and easily accessible. This part of your fire equipment inspection is important in helping to ensure that no one is trapped in case of an emergency.
5. Wiring and electrical panels 
Frayed wires or incorrectly installed electrical systems can be a common source of fire in the workplace. Regular maintenance is needed to check permanent wiring for signs of wear and to prevent hazards from occurring.
For your inspection, your maintenance technician should ensure that all electrical panels are clearly visible and easily accessible. Common electrical hazards include; power strips, extension cords, and small appliances such as portable heaters. Make sure that all necessary appliances have inspection tags and surge protectors are in place as needed.
6. Record fire safety inspection details 
From boiler rooms, to the sprinkler system, everything that you service or check during your inspection, should always be well documented. With correct documentation you can ensure to track any asset defects with follow-ups, adhere to fire codes, and prove to your customers of the work you have completed.
Tired of lost information? When it comes to something as important as fire safety, you need to have the right systems in place to ensure that you never misplace a document again.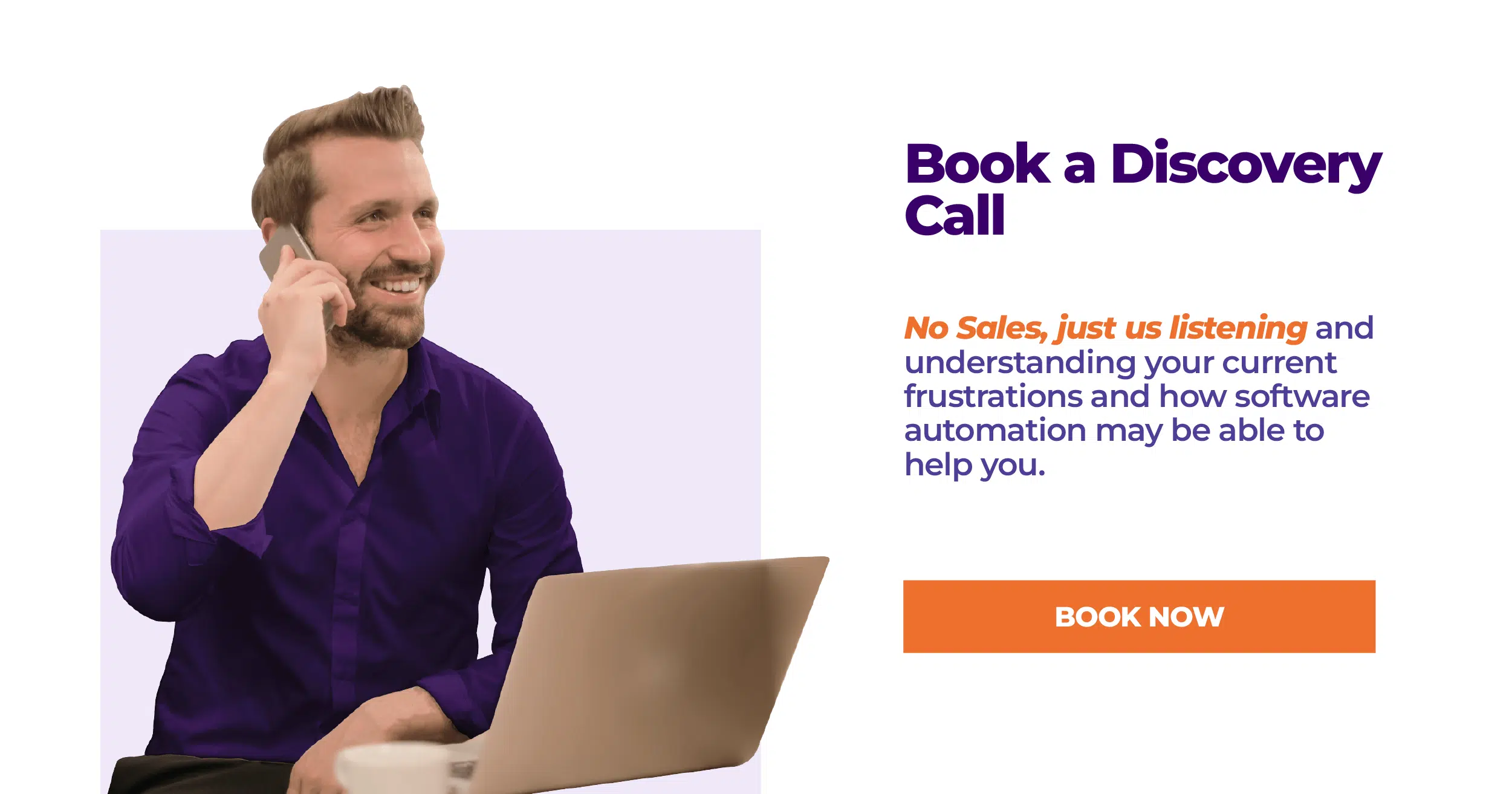 Software To Support Fire Protection & Safety
With field service software, you can ensure that all the information that you need is only ever a few clicks away. In the fire protection industry, fast and accurate information is vital to ensure that your business is adhering to your local fire codes.
FieldInsight can help you make your checklists easily accessible in the field. Your techs will be able to register travel and work time, upload photos, access job site details such as the building address or job reports and update the job status. With FieldInsight, your checklist and SWMS can be easily accessed from your techs mobile or tablet (no mountains of paperwork).
Ready to step up your fire protection business? Inquire about how FieldInsight can help you map out your workflow and boost your productivity today.
What You Should Do Now
Book a Demo. You'll be in touch with an automation expert who has worked in this space for over 5 years, and knows the optimal workflow to address your needs.
If you'd like access to free articles about managing HVAC workflows, go to our blog.
If you know someone who'd enjoy reading this page, share it with them via email, Linkedin, Twitter, or Facebook.