Field Service Metrics Field Managers Should Know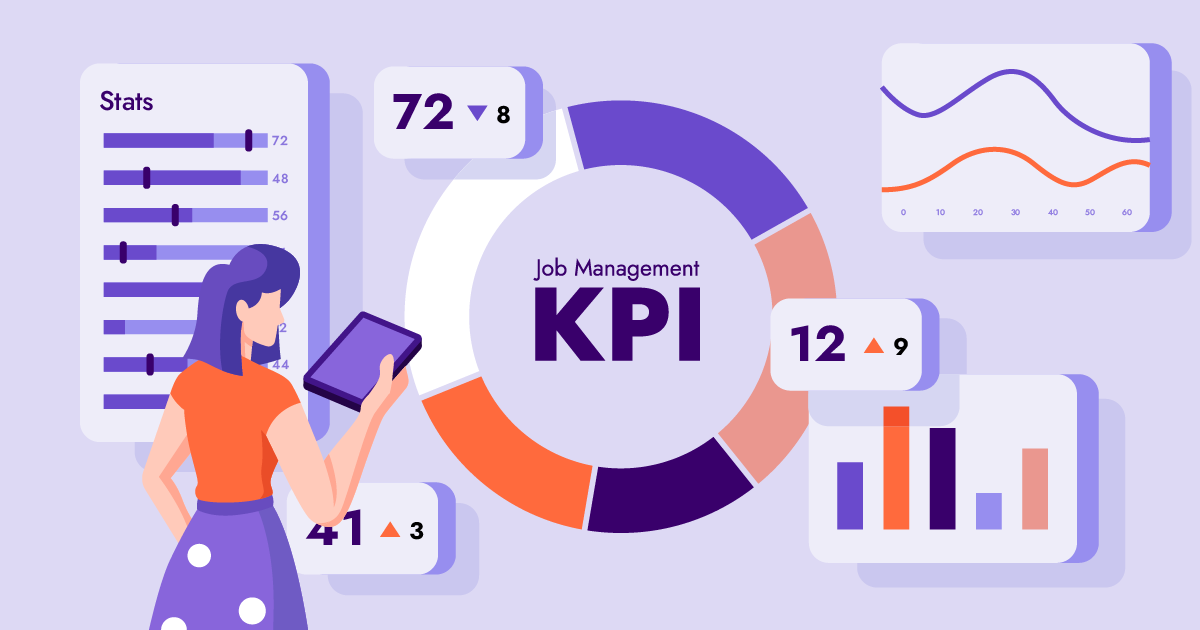 If you don't track your field service metrics, you will be left in the dark when it comes to your productivity and growth.
Tracking your metrics may sound easy in theory, but do you know what you should be tracking? When you have a field service software, you can easily identify what metrics you should be focusing on, so you can get the best results from your business.
Whether you are just getting started in the field service industry, or looking for a way to improve your current business model- here are the top metrics you can track in the field.
How To Choose The Right Metrics For Field Service Management
When it comes to field service operations, there are some common metrics that are tracked across the industry. However, not all metrics in your business will be useful.
Here are some questions you can ask yourself when determining what metrics you will track in your field service business:
Will your goals align with your KPIs (Key Performance Indicators)?
Will your actions directly contribute to achieving your goals?
Can you use trackable data to qualify your progress?
Something to be aware of when setting your field service metrics, is 'hollow' or 'empty' metrics. These won't have any qualitative data and can only give you an idea of how you are progressing. These types of metrics make it hard to view your progress.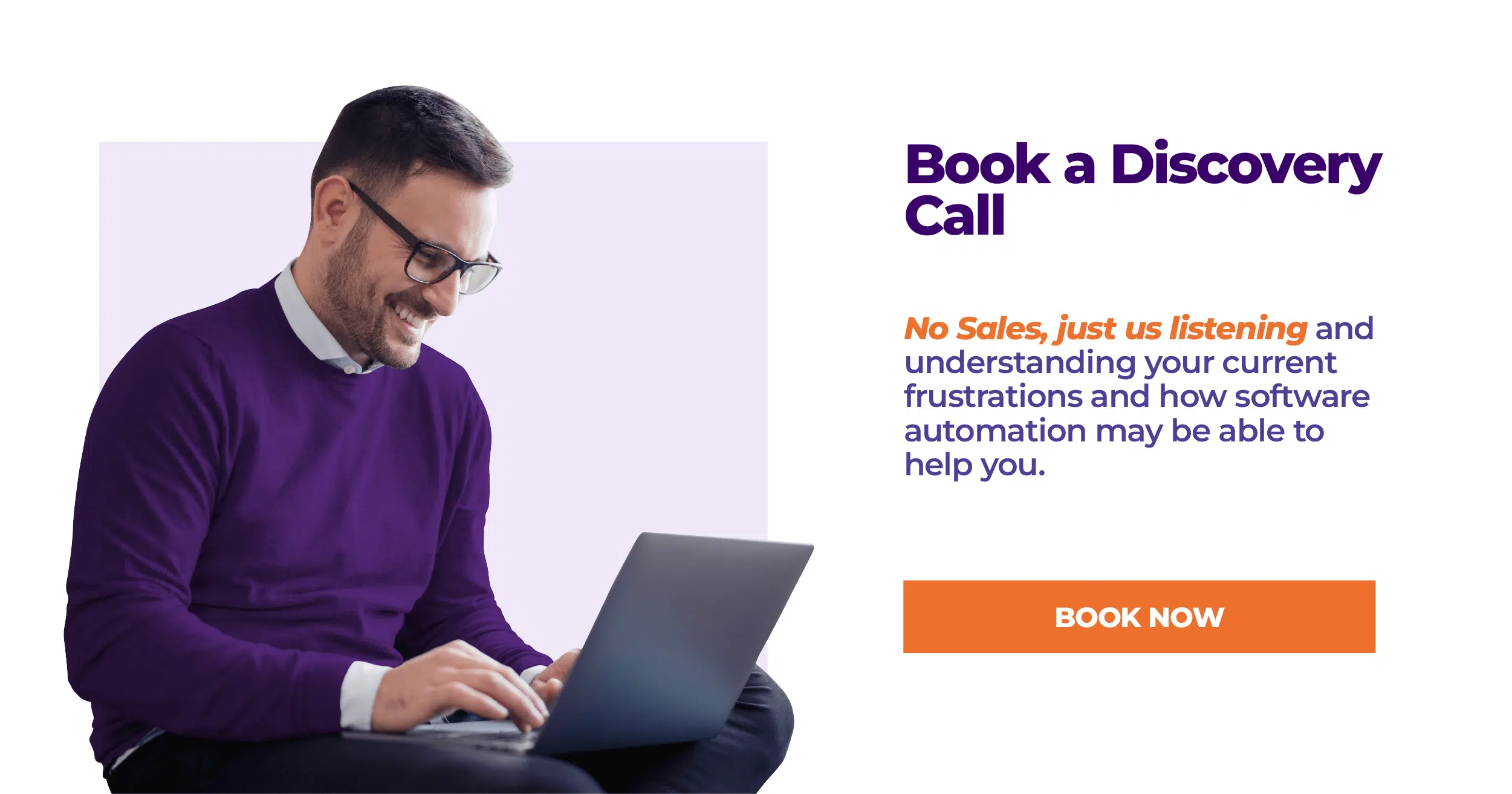 9 Essential Field Service KPIs
You will find that your KPIs will fit into three categories; service efficiency, customer satisfaction and business performance. Ideally, you want to include metrics from each of these categories for best results.
1. Customer experience
As a field service business, you rely heavily on your customer relationships and experience to build consistent and repeat work. Getting feedback from your customers is a great way to see what you are doing well in your business and see any areas for improvement. With CRM (customer relationship management), you can efficiently track and monitor your customer progress.
2. Customer retention
As a part of your customer service metrics, you can track your customer retention- the higher your customer retention level is, the more consistency you will have in your business. Minimising your customer churn can be achieved by having consistent follow ups after every job to ensure that you have a high rate of customer satisfaction.
3. Business growth
When it comes to field service performance, your business growth can be a great indicator of how your hard work is paying off. The benefits of field service performance metrics help you to ensure that your business is getting stronger and more resilient.
You will find that your business growth can be negatively affected by; poor customer service, customer churn, slow billing cycles and low quality work.
4. Response time
Your average response time for both repeat visits and emergency call outs will be a huge indicator for customers and whether they continue to use your services. Field service optimization helps to ensure that you keep your customers happy with your quality of service.
When you have a bad response time to breakdown jobs, your customers will quickly learn to call another service instead of you. A bad response time can be a result of untrained technicians, bad scheduling or lack of communication in your business.
5. Completion time
You might have a great response time- but do you have a great completion time? Your completion time can be measured to include everything from the scheduling to the billing period. A completion time that is too lengthy can cause a low level of customer satisfaction and cause scheduling interruptions.
With a field service software, you can use checklists in the field as well as time management to improve your completion time and eliminate double data entry.
6. Profitability
Even if your business is ticking all the other boxes, you still might not be making money unless you are tracking your profitability. With an integrated field service business, you can track the time spent on your jobs and view them against your expenses to ensure that you are keeping with your budget.
When you track your profitability you may find patterns in your business that lead to an unbalanced budget – but if you don't have visibility over this, you may be in a downward spiral without even knowing it.
7. Contract and SLA compliance
When tracking field service metrics, your SLA and contract compliance is a useful tool to better improve on your customer service. Your compliance can be measured by your ability to fulfil your requirements to a high standard.
You may find that poor scheduling and a lack of training can hinder your compliance level in the field.
8. Technician efficiency
Do you have team accountability in your field service business? Do you have too much travel time in the day? Are you at a loss for what your technicians are up to?
Your technician utilization will be a good measure of who is and isn't working hard in your team. Using tools like job site time clocks can help you measure how long your techs are taking to get a better measure of your field management.
9. First time fix rate
Is your service team fixing the problem the first time they are called out to the site, or are you getting repeat problems that never seem to go away?
Tracking your first time fix rate can be useful in learning how effective your technicians are. With field service management you can track your time spent on the job, monitor checklists, upload photos and have instant access to real time data in the field- giving your techs the tools they need to fix it right the first time!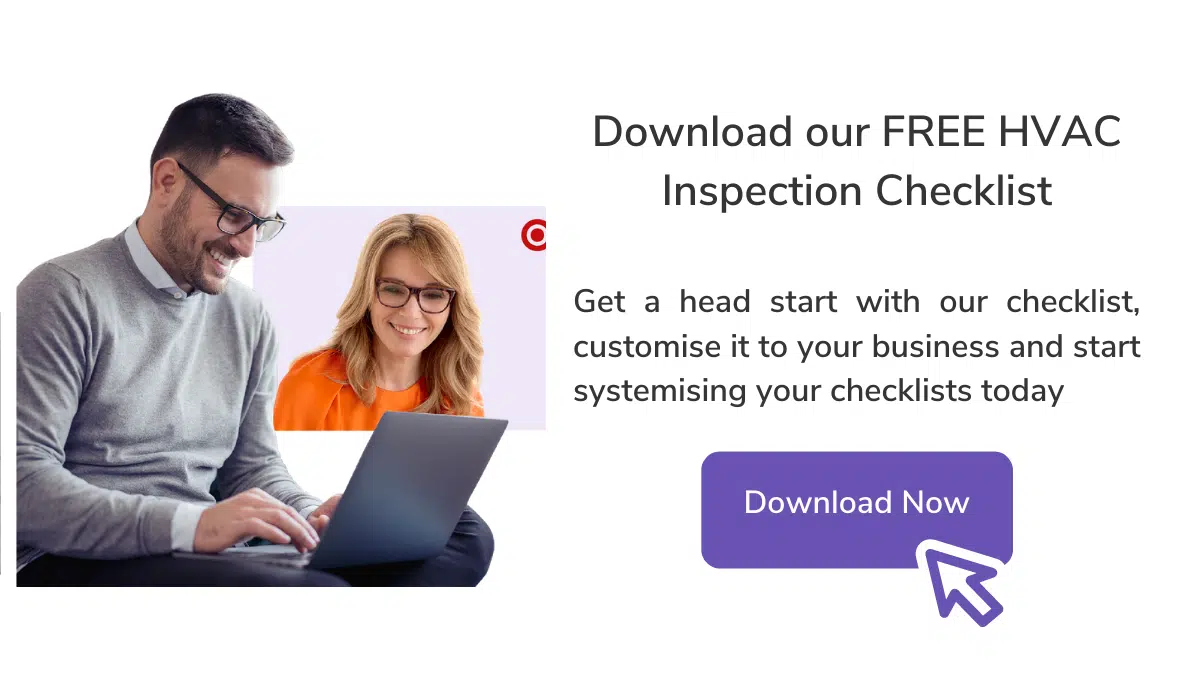 How To Track and Use Your Chosen KPIs
Now that you know what metrics you want to use, how do you track your HVAC KPIs? For your service team a job management software is the best way to gain visibility over your workflow and best track your KPIs.
A job management software can provide you with a flexible option to bring organisation into your business and keep your KPIs on the right path to success.
Ready To Get Started?
FieldInsight is a field service management software that can help you get on track. Start tracking your metrics today and get your business on track.
Simply book a demo today and have a discussion with one of our product specialists to learn more about what we can do for you.
What You Should Do Now
Book a Demo. You'll be in touch with an automation expert who has worked in this space for over 5 years, and knows the optimal workflow to address your needs.
If you'd like access to free articles about managing HVAC workflows, go to our blog.
If you know someone who'd enjoy reading this page, share it with them via email, Linkedin, Twitter, or Facebook.