Field Service ERP Implementation Plan
Do you have an ERP implementation plan? While choosing your perfect ERP system is important, ensuring that you have a good implementation plan can be just as important.
For successful implementation into your business, you need to consider a few key steps first. With the #1 Trusted Tradies Job Management Software you can tick off all the boxes of your ERP implementation checklist.
What are the steps to a field service ERP implementation process?
Successful ERP implementation methodology stages can be carried out using the 6 key steps as listed below. With the right cloud ERP solution and a thorough ERP implementation strategy, you will reduce the frustration behind data migration in a new software.
Do you need help to choose the right cloud ERP solution for your business? See our pricing guide on – How Much Does ERP Solution Cost For Field Service Business?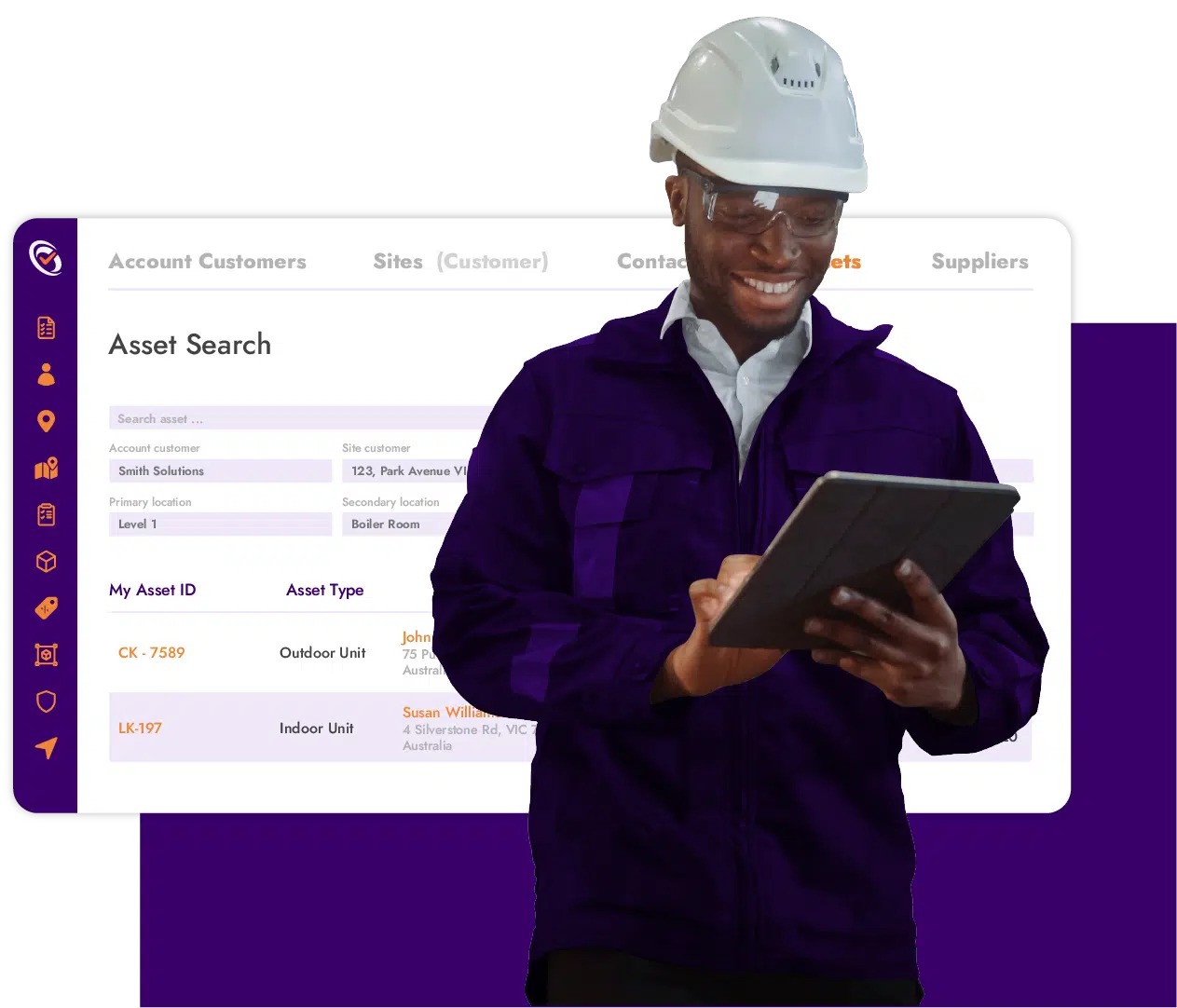 1. Know Your Goals
The first step to a successful ERP implementation project is mapping business processes and management KPIs for your business. A little careful planning before you dive into your new ERP software will save you a lot of trouble down the line.
Establishing what you desire from your new ERP solution and setting an ERP implementation budget will need to be your first steps. Knowing this will help you decide what features you need more prominently from your ERP and how much technical costs incorporate.
ERP implementation costs can vary from software to software and you may need to consider hiring someone to help consolidate your data and move it to your new software. ERP data migration costs can add an unexpected bump in the road without proper planning and can leave your implementation phase in the lurch. These ERP implementation costs need to be considered as a part of your ERP planning.
For this step, you may need to go back to the drawing board with your management team to decide what areas of your business need ERP implementations and estimate what your ERP implementation cost will be.
2. Get Your Team On Board
Have you considered the education and training costs of your ERP projects? Even a great cloud ERP system will be doomed to fail if you don't set up the right training and management in your team. User training for your implementation team is vital to ensure the smooth running of your new system. Sitting down with your implementation team and running through your new ERP systems and development phase will help boost confidence in your workforce productivity.
For your ERP project and choosing your right software solution, you need to consider what available help and user training will be accessible to your team. While some software solutions provide training as a part of your initial cost, you may end up paying extra for this feature. Getting your team on board early in your project plan can help boost your chance of a successful ERP implementation.
3. Assign A Project Manager
To ensure all your project team members are on the same page, assigning a project manager can help track your new assets. Whether you have an on premises ERP solution or cloud ERP systems, you will need to have a project manager to help spearhead your implementation planning.
When choosing your project managers, you need to make sure you have the right tools in place to correctly train and inform your team. Choosing a member of senior management or qualified staff to perform this role will ensure your team is being kept on track and your ERP plan has the best chance for success. You may find that for this role you don't have the right in house skills and may need to consider an outside hire to help ease the process.
4. Try Before You Buy
Not every new system and ERP software will be suited to your business. In the field service industry, every business has varying needs and goals to be met. When you map out your business goals and desires for your ERP project, you need to ensure the software you chose will be a good fit for your business.
As a part of the ERP's automated processes you need to try before you buy. This comes down to sampling different system testing such as free demos from varying solution providers.
Remember it is very easy for a software to sound good on paper, but it might not necessarily be a great fit for your business. The only way to find out if an ERP solution is right for your business is to test out the ERP implementation plan's design for yourself.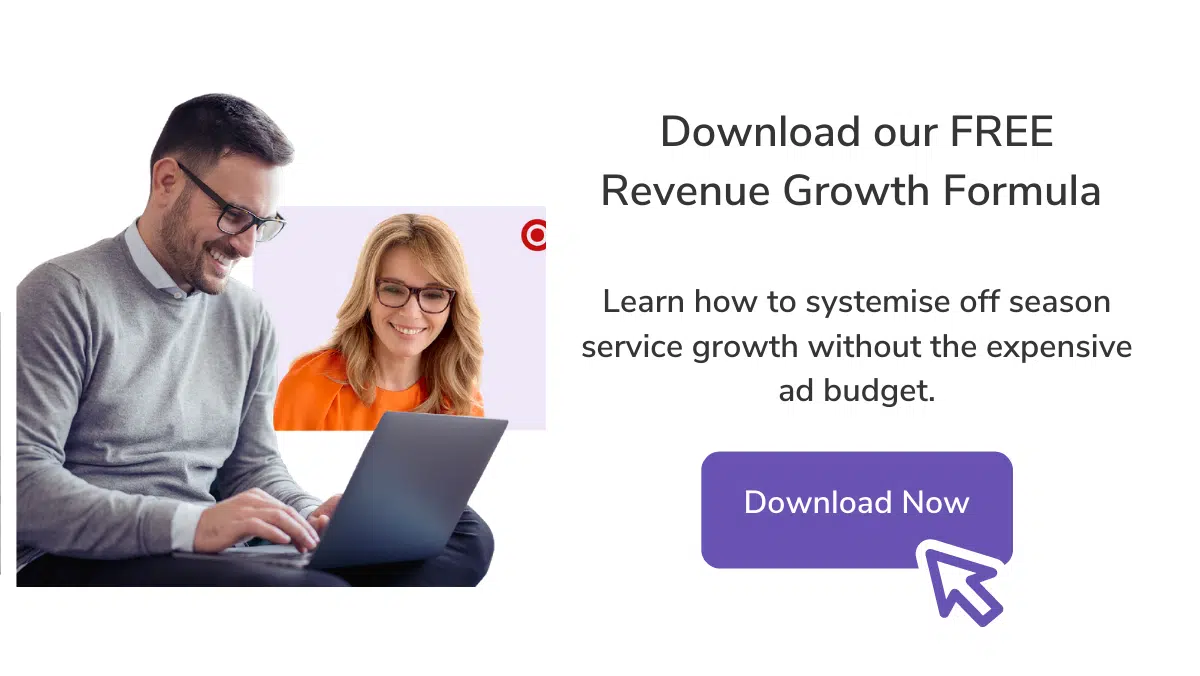 5.  Secure Your Data
Will your data be safe? Another consideration in your ERP planning process is the safety and storage of your data. In this step, consider whether you would prefer cloud ERP implementations or an on premises ERP solution.
While cloud based platforms are generally easier to set up with a lower initial cost, they can also be less secure. This can vary from software to software and it is important that you consider what security options your ERP solution will have.
On premises solutions demand a higher initial cost due to hardware infrastructure installations but can sometimes offer more security. Do some research to find out what solution provider manages your data best and weigh it up against your ERP implementation budgets.
6. Eat The Elephant One Bite At A Time
Implementing ERP software can be a daunting process when considering your new system. The best advice for your ERP implementation checklist is to take the project one step at a time. There is no award for speed in your implementation process and to ensure your project team gets the right training they need, you will need to take it slow. Remember that choosing the right ERP vendor and implementing ERP software into your new business processes takes a lot of work.
To ensure your new system has all you need from a great inventory management solution to easy asset management, good human resources and low project management costs, you need to eat your elephant "one bite at a time".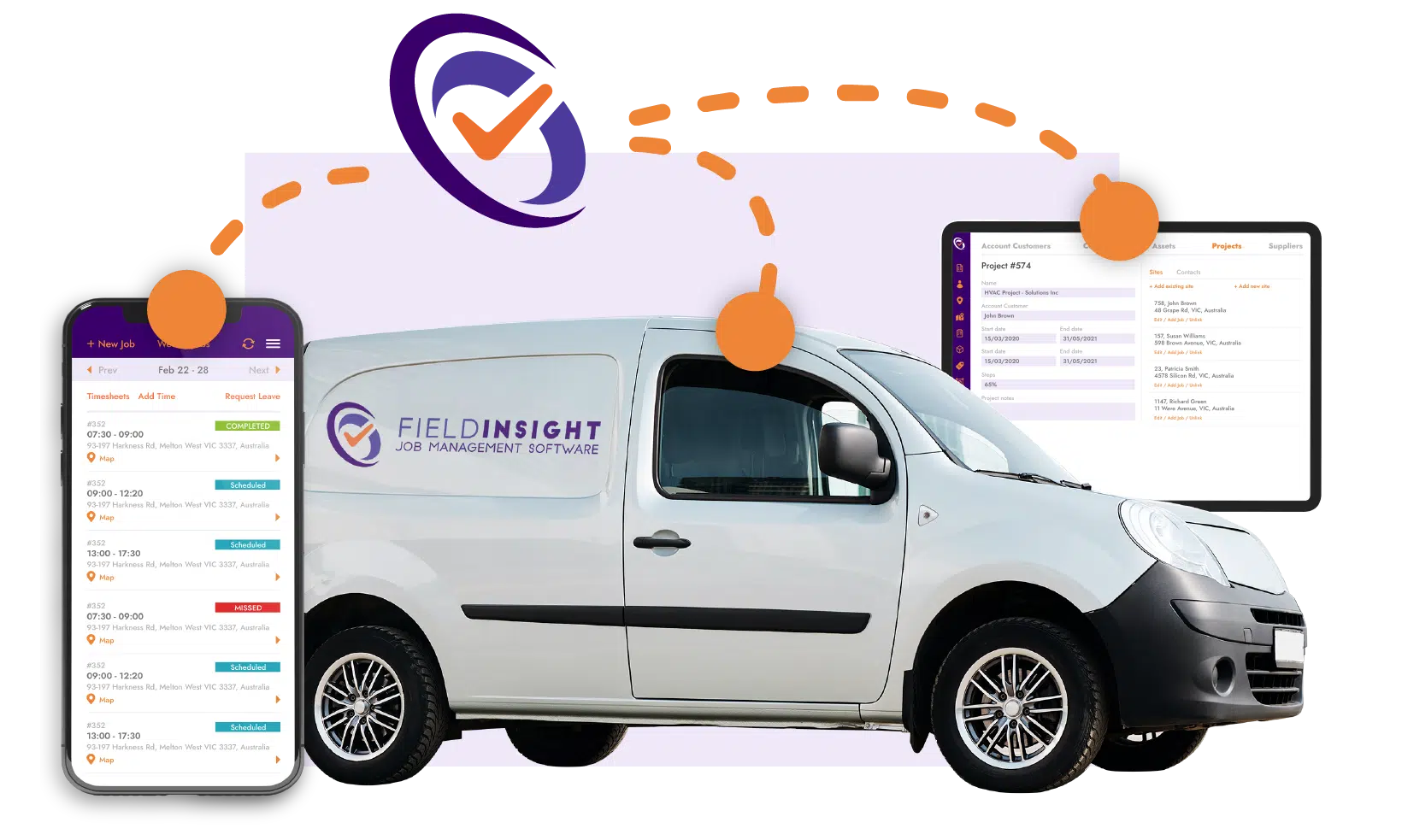 Why Field Service ERP software?
With ERP Field Service Management Software, you gain the ability to centralise your data, connect your team and reduce frustration in your workflow. Don't be put off by the daunting process of choosing your new ERP software and getting stressed over ensuring your ERP solution runs optimally. When you take your ERP implementation and data migration one step at a time, you will find the process isn't as bad as it seems.
ERP for field service businesses allows your field and office to be connected seamlessly. With ERP you gain the ability to access SWMS from the field, view financial and transactional data with a click, compare sales metrics and project management stats or boost your customer communication. Choosing the right ERP vendor is your first step to successful implementation into your business and one step closer to increase efficiency in your workflow.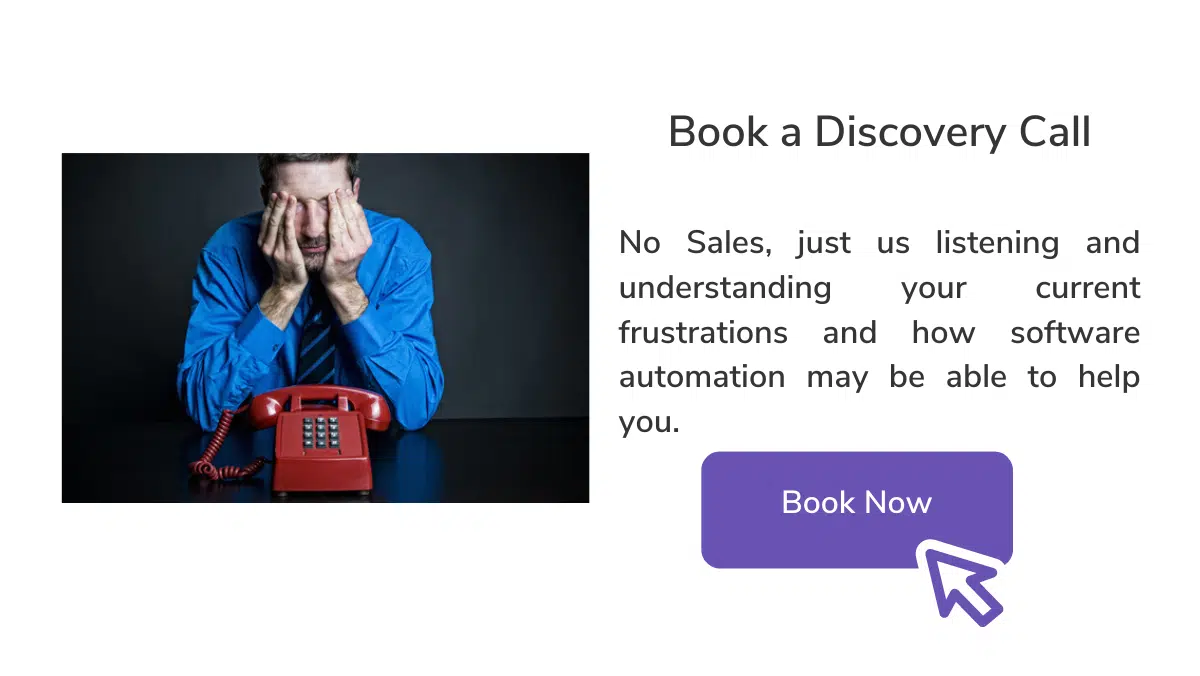 Establishing Your ERP Implementation Project
With FieldInsight Management Software your implementation process will be helped by the assistance of our product specialists that ensure your business is taken care of.  FieldInsight's ERP project team test connections and customise FieldInsight to fit seamlessly into your business.
Talk to one of our product specialists today to find out more or book a demo and see for yourself what a job management E2E software can do for you.
What You Should Do Now
Book a Demo. You'll be in touch with an automation expert who has worked in this space for over 5 years, and knows the optimal workflow to address your needs.
If you'd like access to free articles about managing HVAC workflows, go to our blog.
If you know someone who'd enjoy reading this page, share it with them via email, Linkedin, Twitter, or Facebook.