How Much Does ERP Solution Cost For Field Service Business? (ERP Pricing Guide)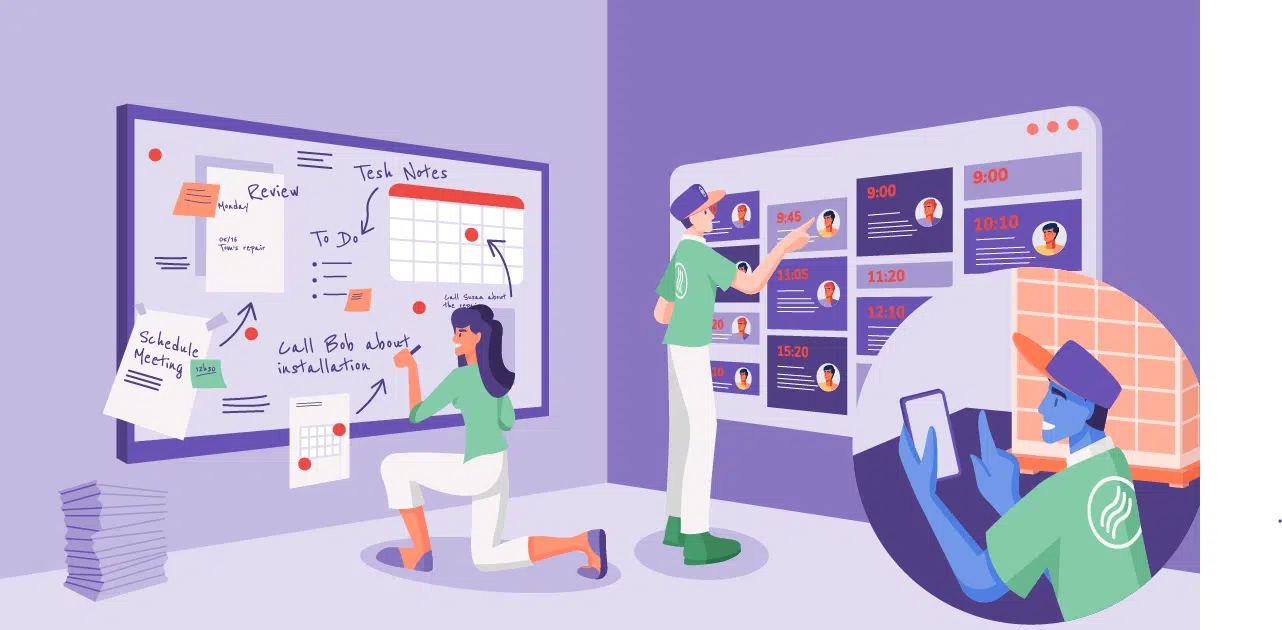 ERP or Enterprise Resource Planning software is used to boost efficiency and productivity without the added manual work. ERP systems can include anything from business intelligence, financial management, supply chain management, inventory management, project management, customer management, accounting software manufacturing process companies and product lifecycle management.
While ERP systems can be a great tool to help business owners streamline their workflows, software solutions can often be expensive.
What will an average ERP system cost? You will find ERP pricing will vary from software to software depending on what features and options they offer. When thinking about your perfect ERP job management software, you need to weigh up your options against your business goals.
Without the right knowledge behind you, finding the right ERP software will feel like trying to find a needle in a haystack.
To understand what a great ERP system is versus an average one, you need to know what a basic ERP will look like. A basic ERP solution will have financial management, CRM, inventory management, supply chain management and customer management.
Oracle Netsuite ERP is a software that helps to gain real time information and insight into your business. Oracle ERP software solution is a paid ERP platform that sits on the higher end of the price market.
When looking at what your ERP software costs, you have a number of factors to consider before choosing the right ERP platform to suit your business processes:
Factors that influence ERP pricing
Part of finding the right ERP solution for your business will depend on price. The implementation costs of an ERP software solution will vary based on the available features of the software solution. For many businesses field service automation ERP software will need to be a carefully planned process to weigh up the different deciding factors.
Some key ERP pricing models will vary based on:
Training
As a part of your ERP system, training will be a part of your work order management. Some ERP software solutions will offer free training to cover general knowledge during your implementation process. However, other ERP vendors will charge training separately and this can end up being expensive. For the majority of ERP vendors, the training stage will become an ongoing cost as more training will be needed as your system grows.
Customisation Features
Customisation is an important factor to include in your go-to business plan and can provide more flexibility in your workflow. Customisation can give you the tools to shape your ERP software to best suit your specific needs. This can include the ability to edit custom fields for your safety checklist in the field or the ability to create your own pricebook template for your business.
While the option to have customisation in your business is a great tool, it can also become a factor that will add to your initial costs.
Deployment
Another factor that will affect your price is deployment. You can have two different types of deployment for your business and these include; a cloud based solution/cloud deployment and on premises deployment. While you might find that cloud based ERP models are based more on subscription pricing and long term payments, you will find that an premise ERP platform will be a one-off cost.
If this is your first time considering an ERP software, you will find that it may take longer than usual and you may need extra guidance. Your deployment and implementation are important stages of your ERP and need to be factored in when you make your final decision.
Subscription:
Subscription pricing is often more affordable for small businesses and can be easily upgraded or customised to suit the specific business needs. Subscription based ERP modules often use a cloud based deployment and can be relatively easy and quick to set up.
Licensing:
Perpetual licensing invoicing on premise ERP solutions, are usually a one-off cost rather than a monthly fee. However, this initial cost does not include additional factors like maintenance, repairs, upgrades and customer support.
Your Budget
Not all ERP solutions will break your bank but you need to decide early on in your ERP software search, what your budget will be. If you decide to go with a ERP platform that is a little out of your price range, you will soon become overwhelmed.
Choosing an ERP platform will be an investment in your business and some larger businesses will choose to go with an on premise ERP because of this. For small businesses ERP with subscription pricing may be better suited as it helps business owners stick to a smaller budget. As a part of your ERP software cost, the number of users in your business will determine what sized ERP platform you need.
Due to ERP software being a large expense in any business, you will need to develop an ERP software budget. What you will need to include in your budget will be listed below in the costs of an ERP solution.
Want more information on the 7 best accounting practice tips?
Costs of ERP Software for HVAC and Field Service Businesses
Not all ERP software will cost the same and it can be hard to provide a blanket statement for what you should or shouldn't have for your software solution. Some of the additional costs for your ERP system in your field service management will include:
Help and IT assistance
An additional ERP software cost to consider is help, human resources and IT management. Sometimes your software doesn't work as planned and you need the assistance of a great IT team. With complex cloud ERP systems, you want to ensure that your chosen ERP system won't leave you in the dark the moment you have paid your bill. From implementation to operation, you want to know that if you need help, your IT team is only a click away.
Maintenance and Upgrades
Implementation costs are not always a one-off payment. Maintenance and upgrades for bug fixes, additional features or improved ERP skills. The cost of ERP for your chosen software solution might not include additional upgrades or maintenance and needs to be considered. Just as your assets need to be regularly maintained, you will need to ensure you have an ERP software that will grow and evolve without leaving you in the dark ages. On estimate, you will find maintenance and support can add up to 20% of your software costs.
Ongoing Costs
Considering the ongoing costs of your business and ERP software will vary based on the number of users, the type of ERP platform and any maintenance needed. The initial start up cost for ERP systems can begin from $200 -$1600 per user for an annual subscription and average around $1000- $5500 for one off licenses. ERP implementation costs and ongoing costs both need to be taken into consideration before you decide on what software is right for you.
Are you looking to boost your revenue today?
Don't Forget Your Time Is Your Money
Not only will ERP implementation and processes cost money, but it will also consume your time. Factoring in how much time you invest into your ERP will need to be reflected in your productivity and performance once you are established.
Your ERP implementation will consume time and productivity when you get started, as time will need to be devoted to training and establishing your new software into your existing system. The key here to a great ERP will be a system that is easy to use and quickly boosts productivity once in place.
Which ERP solution is the best for field service businesses?
With software like Oracle Netsuite ERP, you gain software that competes against Microsoft Dynamics, MYOB, Xero, SAP Business One, QuickBooks. However software like Netsuite ERP doesn't come with free versions and starting prices can exceed USD 499.00 a month.
When choosing the best ERP software as a service, you need to consider the needs of your field service business.
Does this help manage my customer's assets?
Does this help meet my customer demand for reporting and invoicing?
Will this software make my business more productive?
Are the pricing details within my budget?
Does this provide a business intelligence module?
Will this software be flexible and grow with my business?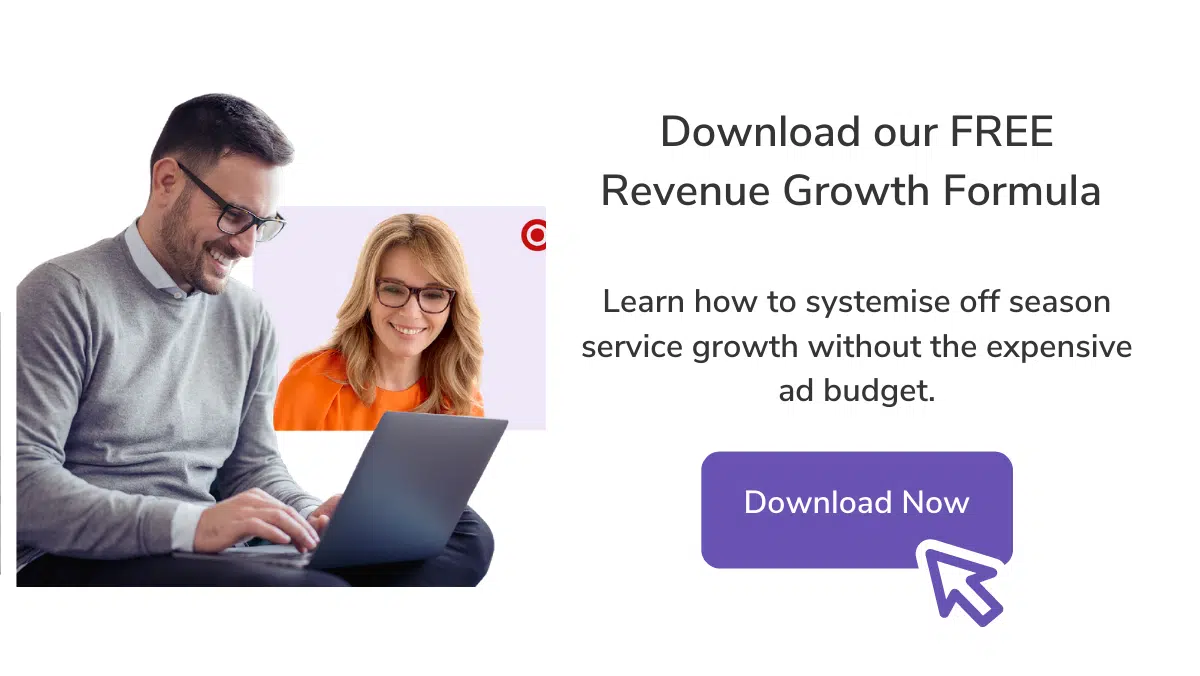 ERP Implementation
With enterprise resource planning (ERP) software like FieldInsight you don't need to break the bank to get great results.
Unlike other software, with FieldInsight you gain more than just a one use function. FieldInsight is a job management software with key pillars in the five primary automations. With FieldInsight you can access everything from marketing to sales to invoicing, including:
Project management
Customer relationship management (or the CRM module)
Financial reporting and financial services
Automated business functions
Inventory control
Learning management
Accounting software implementation
Pricing models
Visibility over business operations
Asset management
Distribution management
Operational data straight from the field to office
For small businesses or growing businesses, FieldInsight provides your team with a flexible software that will bring efficiency to your entire business. With accessible training videos to help with your team's learning curve, FieldInsight will streamline operations with easy cloud based deployment.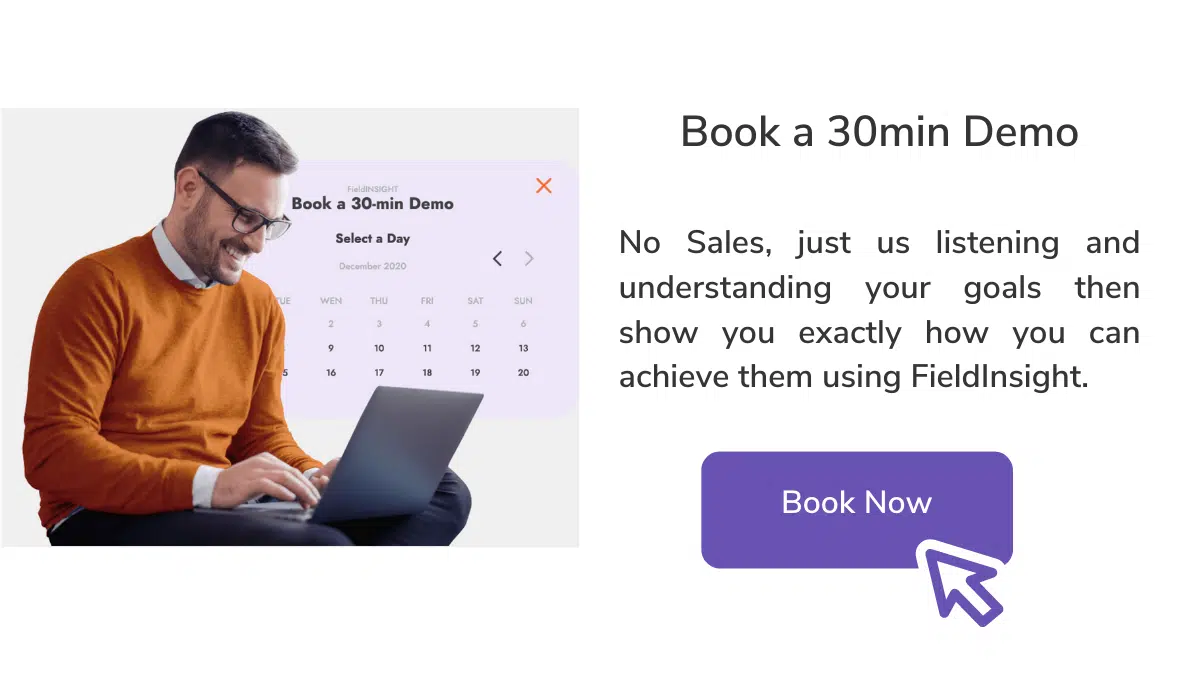 If you are tired of being frustrated with over priced and out of date systems, book a demo today to find out what an ERP solution like FieldInsight can do for you.
What You Should Do Now
Book a Demo. You'll be in touch with an automation expert who has worked in this space for over 5 years, and knows the optimal workflow to address your needs.
If you'd like access to free articles about managing HVAC workflows, go to our blog.
If you know someone who'd enjoy reading this page, share it with them via email, Linkedin, Twitter, or Facebook.