Checklists For Field Service Software & Management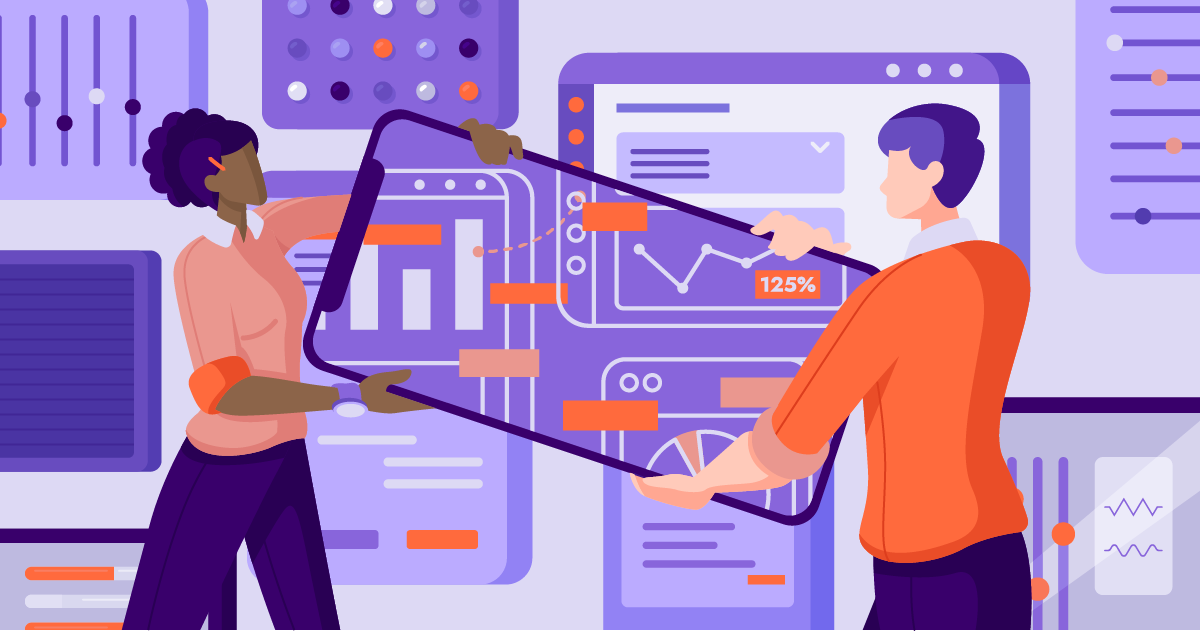 When your team is out in the field on a job site, you need to have clarity over what work is or isn't being completed. From completing a field service report, to updating inventory management, field technicians can achieve improved efficiency with one simple tool… checklists. When you have checklists as a part of your workflow, you can generate more accountability and reliability in your business processes.
Field Service Management Checklist
Field services face a lot of responsibility when it comes to the work completed on a job site. With the right checklists, you can help reduce errors and boost your consistency.
Your field service management checklist should cover areas such as: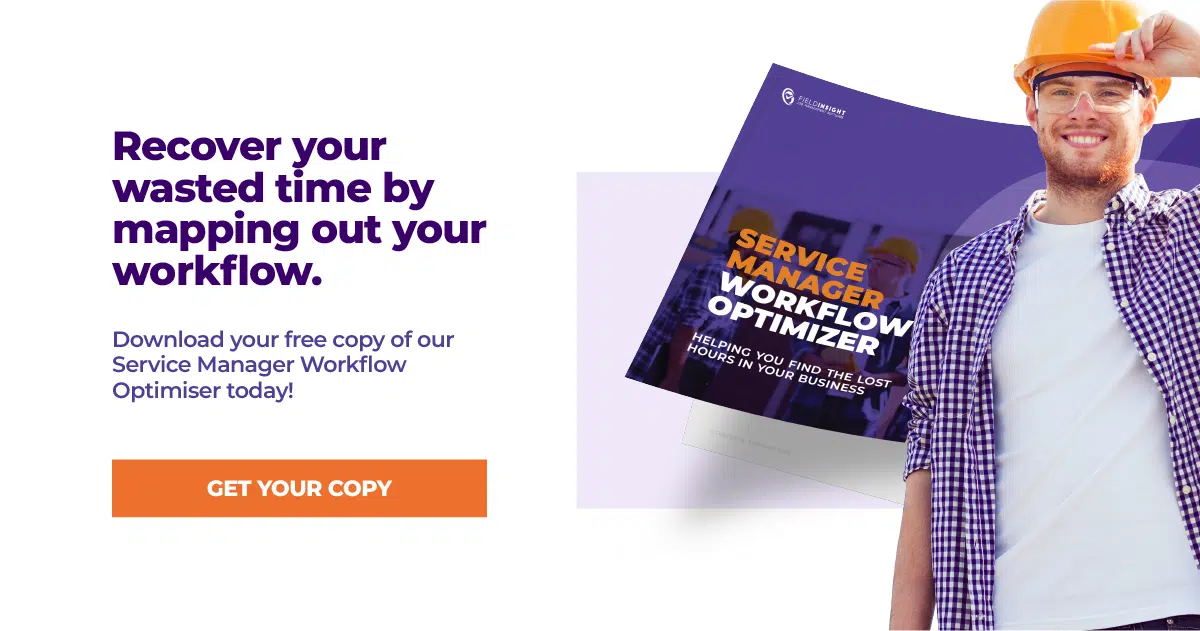 1. Asset details
As a large part of your job management, you need to have asset details included in your checklists. Your asset and equipment management will need to include steps such as 'replace air filter' or 'check for damage on equipment'. Checklists in your maintenance can help better identify problems by data collection and consistency in the way your field workers complete their work.
2. Reporting and safety
Another part of your work order management and checklists include completing reporting and safety documentation. Paperwork can become cumbersome on the job site, but is essential to ensure that all your team are keeping safe and getting the job done right.
Your checklists could include steps such as 'wear correct PPE' or 'Upload photos of site to attach to report'. Including this aspect of your workflow in your checklists can help save you time and streamline your task management.
3. Scheduling and time spent on job
Lastly, you need to consider your timesheets and schedules. How long will this job take? How will you record your field technician's hours?
Include steps such as 'document start time' or 'follow up on corrective actions' to help identify improvements for future jobs. One of the best ways to track this is by using a field service management (FSM) software so you can track your technical information.
Field Service Software Checklist: What To Look For In The Best Solution
While field service management software can help you boost your accountability, not every solution will best suit your business needs. To find the best service provider to fit you, here are some tips on what you should look for:
1. Customisation and flexibility
As most service managers know, every job is a little different, that's why flexibility is so crucial in the field service industry. The same applies to your field service management software. You will need a platform that can adapt to your needs as well as provide options for customisation. Look out for customizable dashboards, templates and fields when you are looking at your FSM system.
2. Mobile field accessibility
For seamless integration in your field work in everything from maintenance inspections to installations, you need to have mobile device access for your techs when they are on site. With mobile forms your techs can access checklists, reporting, asset details, collect customer signatures, record technician's answers and be completely paperless.
3. Simple scheduling
The backbone of any field service management software is great planning and scheduling features. Options like drag and drop interface or being able to select any checklists automatically applied to a job can save you valuable time in your workflow.
When you select a field service management software you should consider the scheduling and job management options when it comes to automating processes.
4. Real time data collection
To ensure that all your team has easy access to information surrounding your asset and project management, real time data is vital in any good FSM system. With real time data collection you can instantly update job details, send off reporting and keep your team on the same page.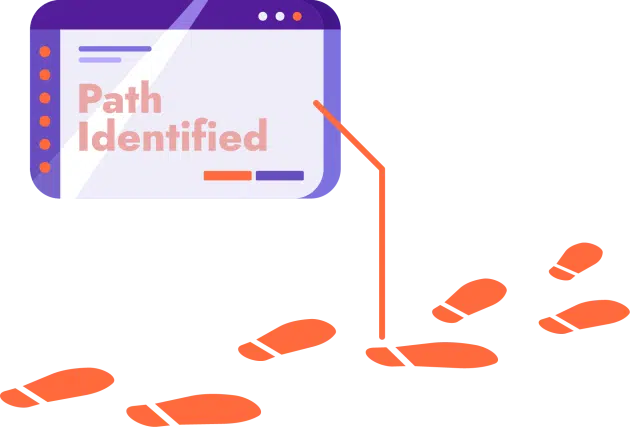 5. Integration options
No one wants to have to jump from software to software just to complete their to do list. With integration in your chosen FSM software platform, you can find everything you need in the one easy to access place. This is a huge time saver for any organisation and makes the ability to complete and manage jobs more efficient.
Benefits Of Mobile Checklists For Field Service Management Software
When you have an end-to-end FSM software platform, you can take back control in your business. From finding the right technicians for the job, or analysing the best route for your work order management, with mobile apps and checklists, you can streamline your workflows with ease.
1. Boosted CRM
Not only will mobile based checklists save your employees time, but it can also improve your customer relationships. By creating more consistency with checklists, you provide your customers with a reliable service.
You can make sure that no step is missed with mobile checklists and it makes it easy for your techs to add notes or follow up procedures. Your customers will never feel forgotten or neglected again.
2. Streamlined workflow
From your asset management to your work order management, every aspect of your business is streamlined when you have a mobile checklist FSM software. Report generation can go from consuming hours of your time, to just a few minutes. Digital checklists can vastly improve your workflow with complete automation so you can spend your time more productively.
3. More accountability for field technicians
Digital checklists also improve your operational efficiency around mobile jobs. With mobile access you can easily capture digital signatures from your client, update SWMS with just a few clicks, or even update your inventory management. By automating your processes you can have a higher rate of accountability with mandatory checklist steps and improve your success rate.
Don't settle for second best when it comes to your FSM software. Find the best all-in-one platform for your business today.
What You Should Do Now
Book a Demo. You'll be in touch with an automation expert who has worked in this space for over 5 years, and knows the optimal workflow to address your needs.
If you'd like access to free articles about managing HVAC workflows, go to our blog.
If you know someone who'd enjoy reading this page, share it with them via email, Linkedin, Twitter, or Facebook.