Building Maintenance Cost Calculator Tool (How-To Guide)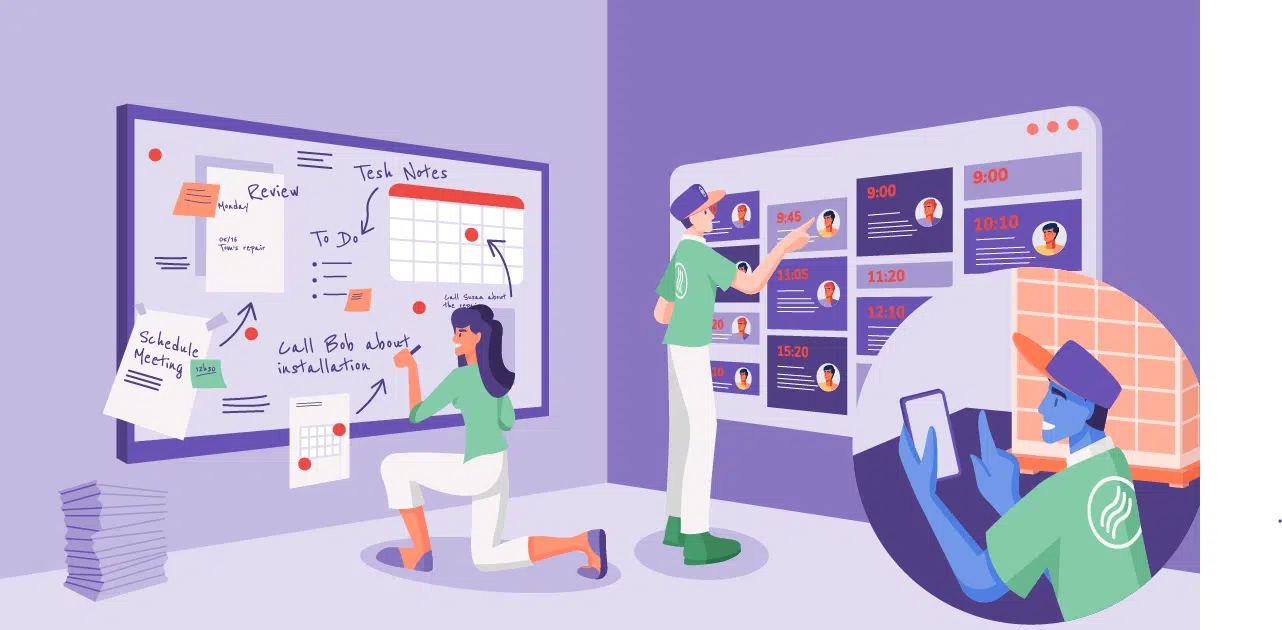 Budgeting for building maintenance can involve many unexpected highs and lows. With the right maintenance tools you can improve property maintenance and establish a well balanced maintenance budget. In this building maintenance guide we will dive into the main factors and expenses you need to consider to create your ultimate maintenance checklist.
What is building maintenance?
In the field service and construction industries, building maintenance can be defined as the process of scheduling and maintaining assets. With maintenance and scheduling you can improve asset performance, reduce unexpected breakdowns and reduce operating costs. With a building maintenance checklist you can construct step by step processes to help enhance property maintenance at a relatively low price. Building maintenance can include anything from maintaining, remodelling or updating resources in anything from doors or windows to fire safety systems. The aim of this is to boost the quality of asset performance.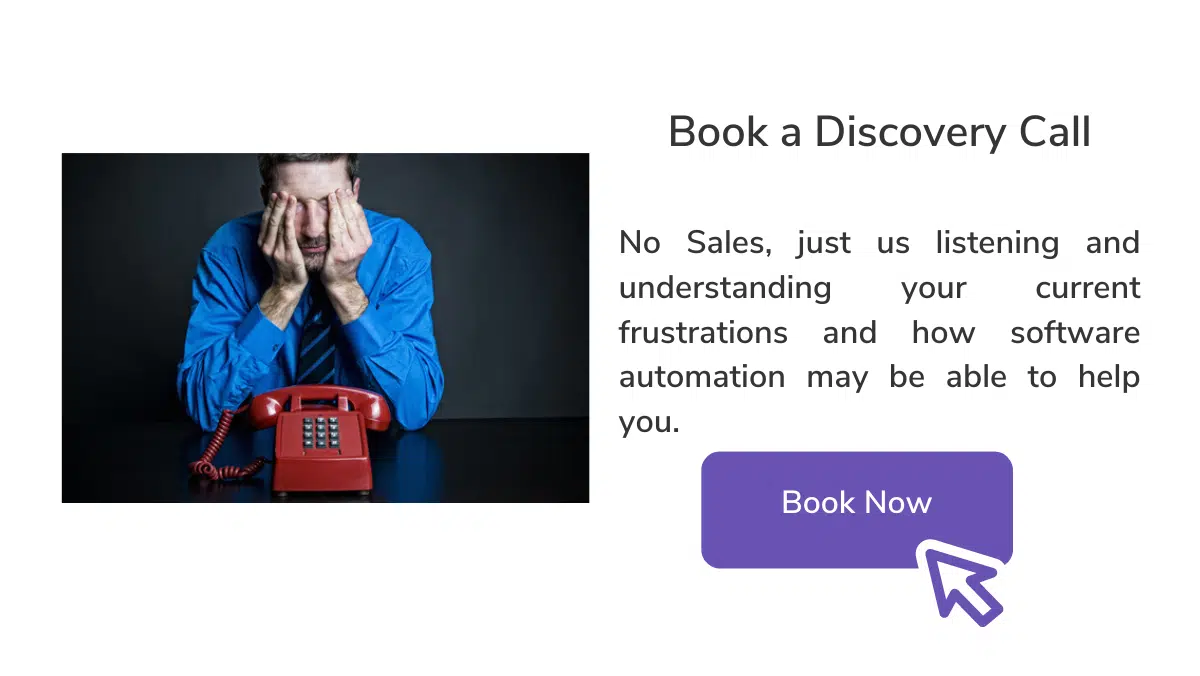 What service managers should know about building maintenance costs
Maintenance and building managers will need to do some research before they can create their perfect building schedule. For your building maintenance plan, you need to consider material costs, labor, asset history and annual maintenance costs. The four key parts of maintenance that building managers need to know include:
1. Annual Maintenance Costs
Know your annual repair and labor costs. For a maintenance manager, you may need to consider other factors. A key feature of preventive maintenance will be including the right costs in your budget. Establishing your annual maintenance costs will include calculating your markup and special costs.
One of the biggest challenges concerning your project budget will be unexpected costs. This can be a simple mistake and lead to large margins of lost profit. One of the best ways to avoid this is by adding the correct amount of markup to your estimate.
2. Know Your Material Costs
Part of your building and equipment maintenance will be knowing your material costs. To do this, you can manually calculate the total cost of a project or you can use a cost calculator tool. To calculate the material cost for your building maintenance, you need to have a system that is both fast and efficient.
In your search for your calculator tool, you will find some software and apps more useful than others. While there are some free versions available, you will find that they come with ads and can have some faults. However paid calculators will generally be more accurate and provide you with a wider variety.
3. Review Your History
When looking at expenses for your projects, your past projects will be your biggest clue to find success in your estimates. By going back over your construction equipment past invoices and projects you can best estimate your future costs. Learning from mistakes will be beneficial to never repeating them.
4. Estimate Labor
Second to your materials, you will also need to consider what cost your labor will be. For building maintenance it can be easy to make mistakes here without a markup or accurate estimation and you can easily end up underestimating how long a job might take, leaving you vulnerable to profit loss. A cost calculator tool is beneficial here to ensuring that you know how much your labor will be. Factors to consider when talking about labor costs can include; overtime, taxes, insurance, benefits and worker's compensation.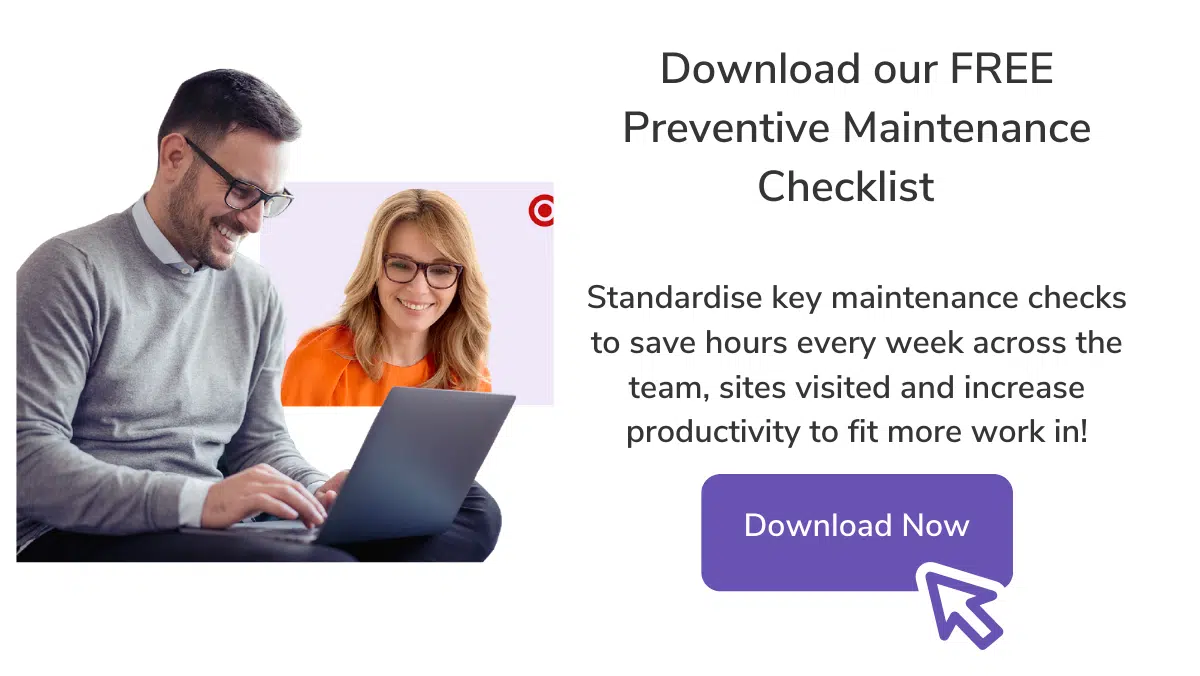 Why should managers use building maintenance software?
For a smoothly running maintenance system in construction and HVAC industries, a job management software can save you both valuable time and money. To boost consistency in your business, building maintenance software can work to automate your systems and create streamlined processes for both your field and office.
With FieldInsight you can gain visibility over your labor costs, statuses of your current projects, access an inventory of materials and maintenance figures. FieldInsight is an all-in-one system that covers the process from invoice to quote and everything in between. To learn more, book a demo today to get started with building maintenance software that can boost productivity in your business.
What You Should Do Now
Book a Demo. You'll be in touch with an automation expert who has worked in this space for over 5 years, and knows the optimal workflow to address your needs.
If you'd like access to free articles about managing HVAC workflows, go to our blog.
If you know someone who'd enjoy reading this page, share it with them via email, Linkedin, Twitter, or Facebook.