5 Best Fire Protection Softwares in 2022
Software solutions have fast become popular among asset based companies for their high visibility and centralised platform. With the availability of so many different softwares in the market, it can make choosing your perfect software solution feel like you're jumping into the unknown.
As a fire protection business, fire asset maintenance and field service operations will typically be two of your main business ventures. With the assistance of automation and scheduling software features, you will find you can reduce double data entry, eliminate wasted time and streamline your business operations.
For something as integral as your software solution, how do you choose what software platform to integrate into your business? Here is a list of the five best fire protection software on the market and their leading features.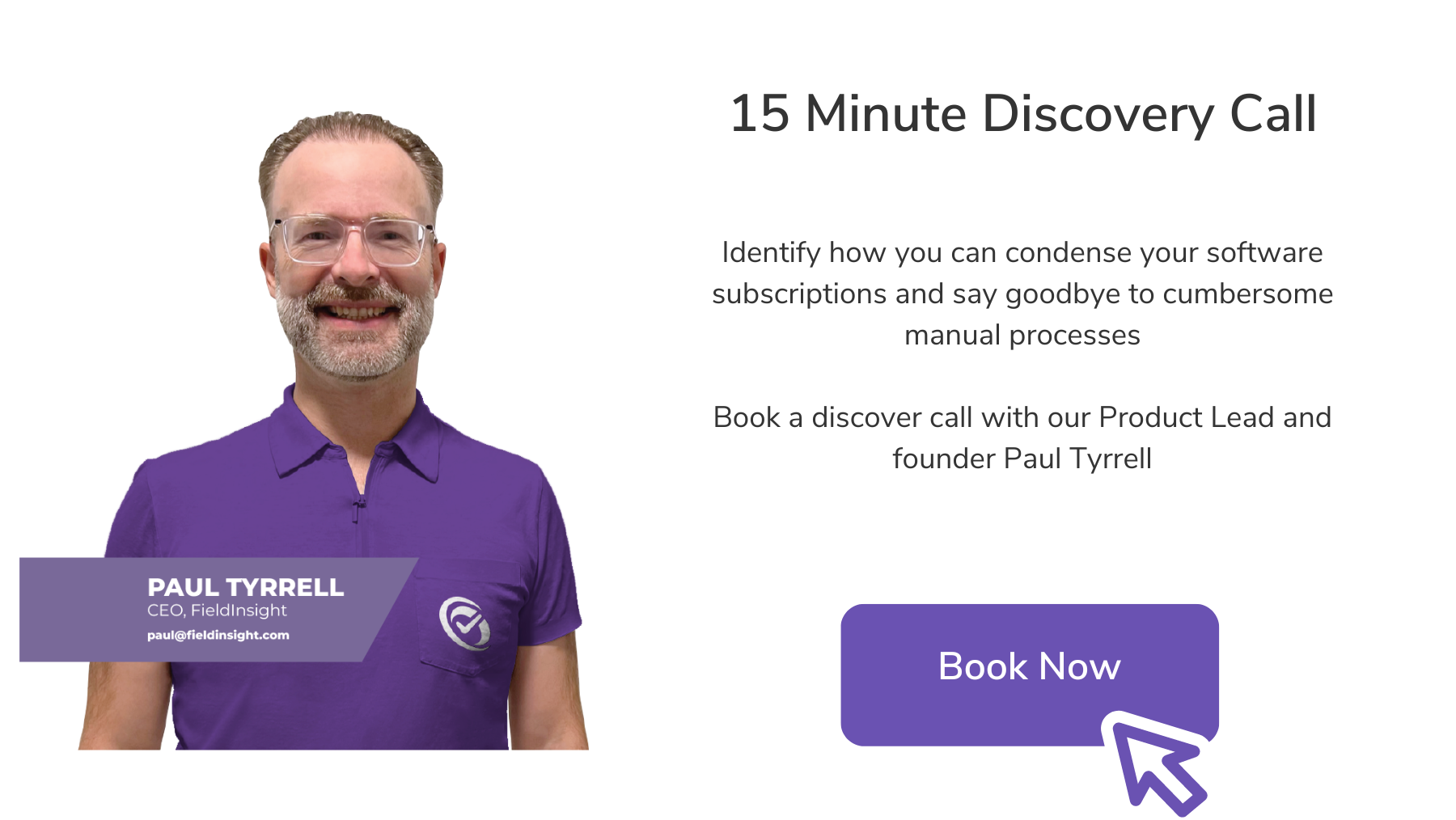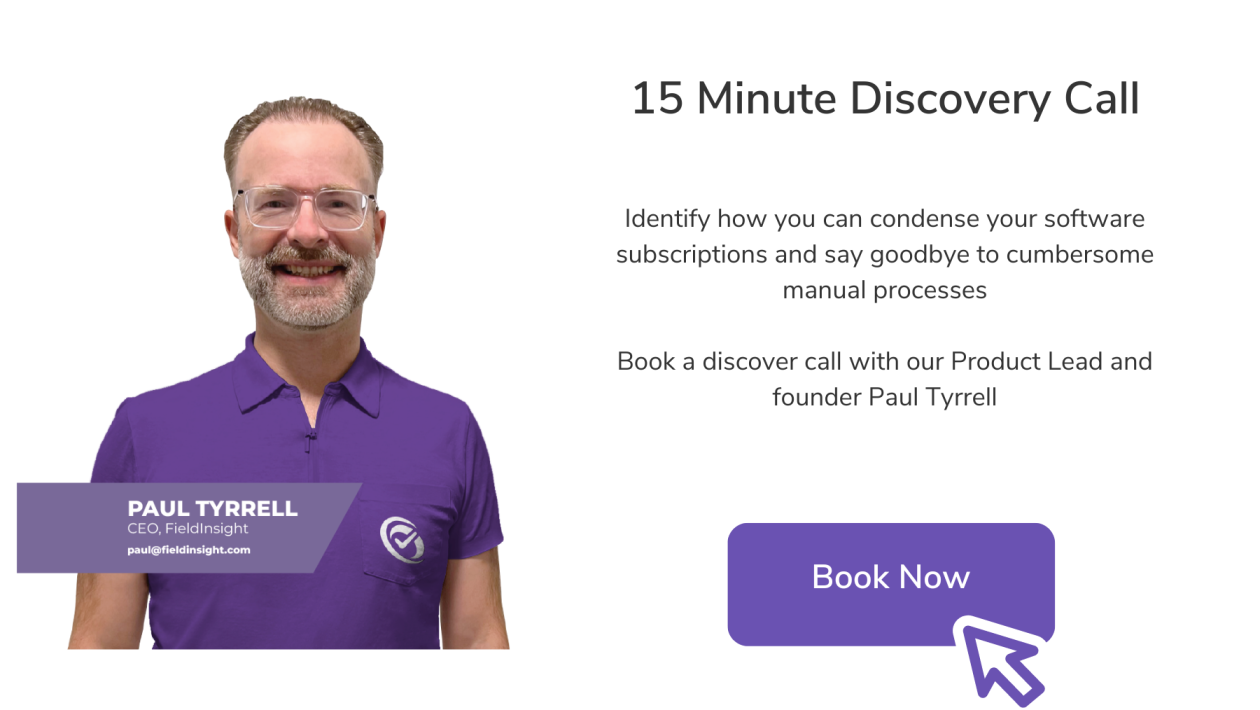 FieldInsight
With FieldInsight as your chosen fire protection software solution, you gain more than just great asset management. FieldInsight is an all-in-one software designed with over a decade of experience in the field and around asset based businesses.
FieldInsight is an Australian made end-to-end software that has helped its companies boost their profit by 15% and cut report generation time by up to 80%. FieldInsight focuses on increasing productivity by improving data entry and collection systems while in the field. 
If you are a fire protection company, then you know the importance of a good software solution when it comes to your assets. If you are a part of an EMS (Emergency Medical Service) such as law enforcement agencies, or response organizations like volunteer fire departments or even a HVAC company, having the best fire protection software ensures that you can get your job done right (without the hassle of a paper based system). When it comes to crucial assets such as fire protection equipment, it can come down to life and death if you haven't accurately maintained your assets.
If you are sending out your technicians to site to test important fire protection equipment like smoke alarms and fire extinguishers and all they have is a notepad to record their data on, the chances that defects can go unnoticed or follow up on increases significantly. Imagine how much easier it would be if you had a system where a technician could report on their mobile phone the results of the test and your office could be immediately flagged that a defect has been detected so they can arrange new parts.
Why choose FieldInsight over others?
For the top of the line in project management and job management software, FieldInsight stands out with its foundations in the five primary automations. With FieldInsight's strong asset management features for fire protection companies, you can ensure that your business operations are enhanced and not hindered by clumsy software.
With flexible features and customisable options, you can mould FieldInsight's features to suit your workflow needs.
With FieldInsight you will gain:
Flexible field access with the mobile phone app

Easy to complete SWMS

Timesheets with high visibility 

Effective quoting and invoicing 

An organised central database 

Customer portal accessibility 

Increased CRM and customer service 

Technician and personnel management 

Time tracking with just a click 

Simple but effective scheduling software features 

Templates that are easy to create and update 

Automated reminders for your technicians and your customers

Easy syncing with the field and office 

Automated report generation 

Simple emergency reporting and incident reporting options 

Effective checklists for asset management 

Simple inventory management 

Integrated accounting with your chosen software 

Free trial before you need to pay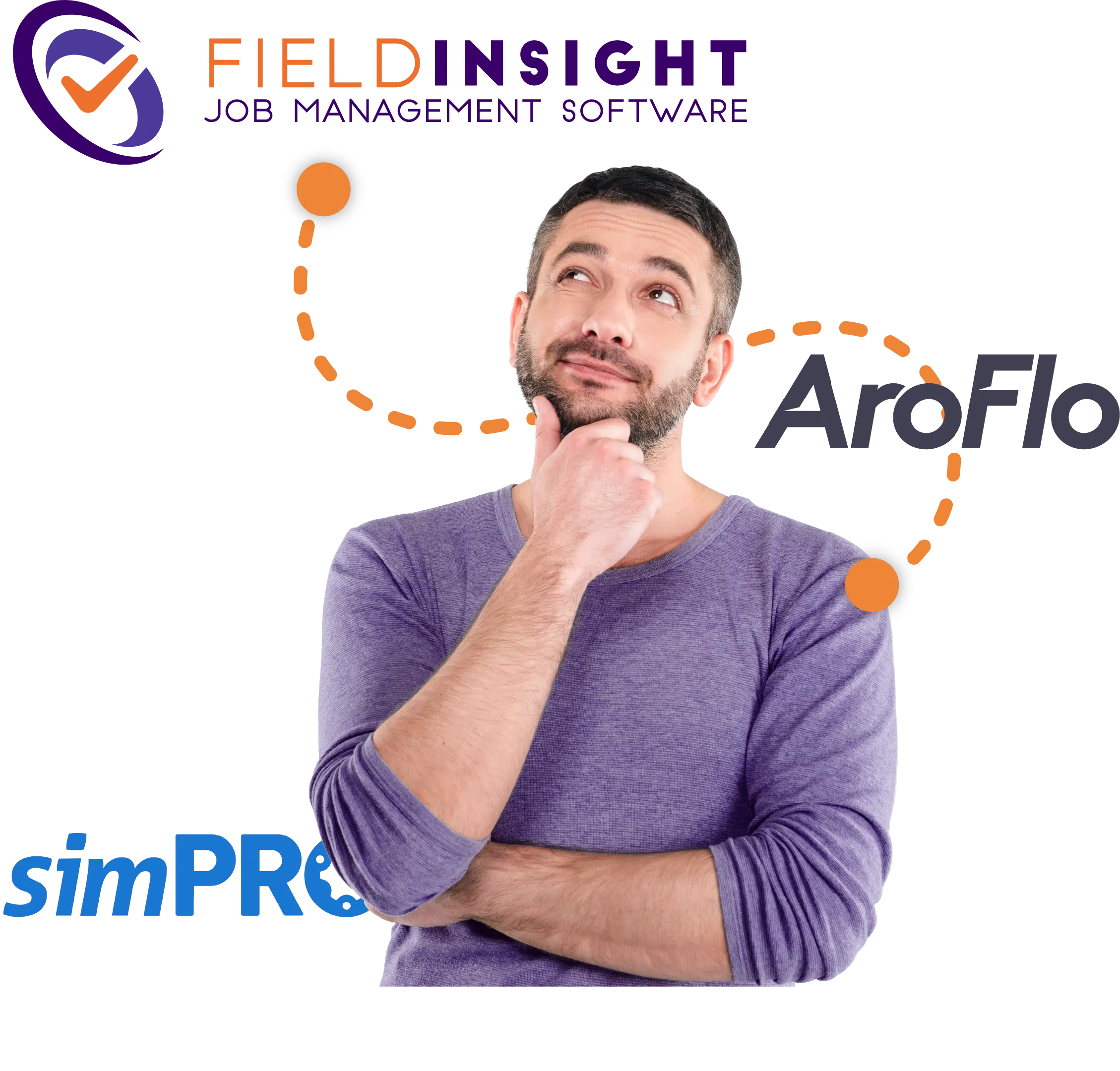 Firemate
FireMate is a fire protection software that can be accessed from both the field and the office. With FireMate in your business, you gain an asset management software that is designed with features to suit the fire protection industry.
FireMate helps boost compliance reporting, admin scheduling, project workflows and with the introduction of the mobile app, allows your technicians to report from the field.
Pros
Reduce the need for a paper based system
Created with the Australian Compliance Standards in mind
Easy scheduling options
Field friendly app for technicians
Asset tracking management
Cons
No accounting integration 

No automated scheduling 

No free version 

No inventory tracking 

No predictive maintenance 

No customisable forms 

No purchase order management 

No reminders
FireMate is a software solution specifically made with the needs of a fire protection business in mind. For a program ideal for those in the fire protection industry that want to take the next step and move away from paper based systems, FireMate is a good first time solution.
For a more thorough review, see FieldInsight's FireMate review.
Uptick
Uptick Fire Protection software is designed for fire departments and those centred around the fire protection asset management industry. Uptick uses real time information to help boost fire safety and personnel management within businesses.
Uptick helps to provide companies with the tools they need to help fire protection responders to maintain equipment and balance their operations.
Pros
Customisable reports and forms 

Asset management 

Predictive and preventive management 

Mobile app friendly access
Cons
No free version or trial 

No payment options in the field 

No thorough customer history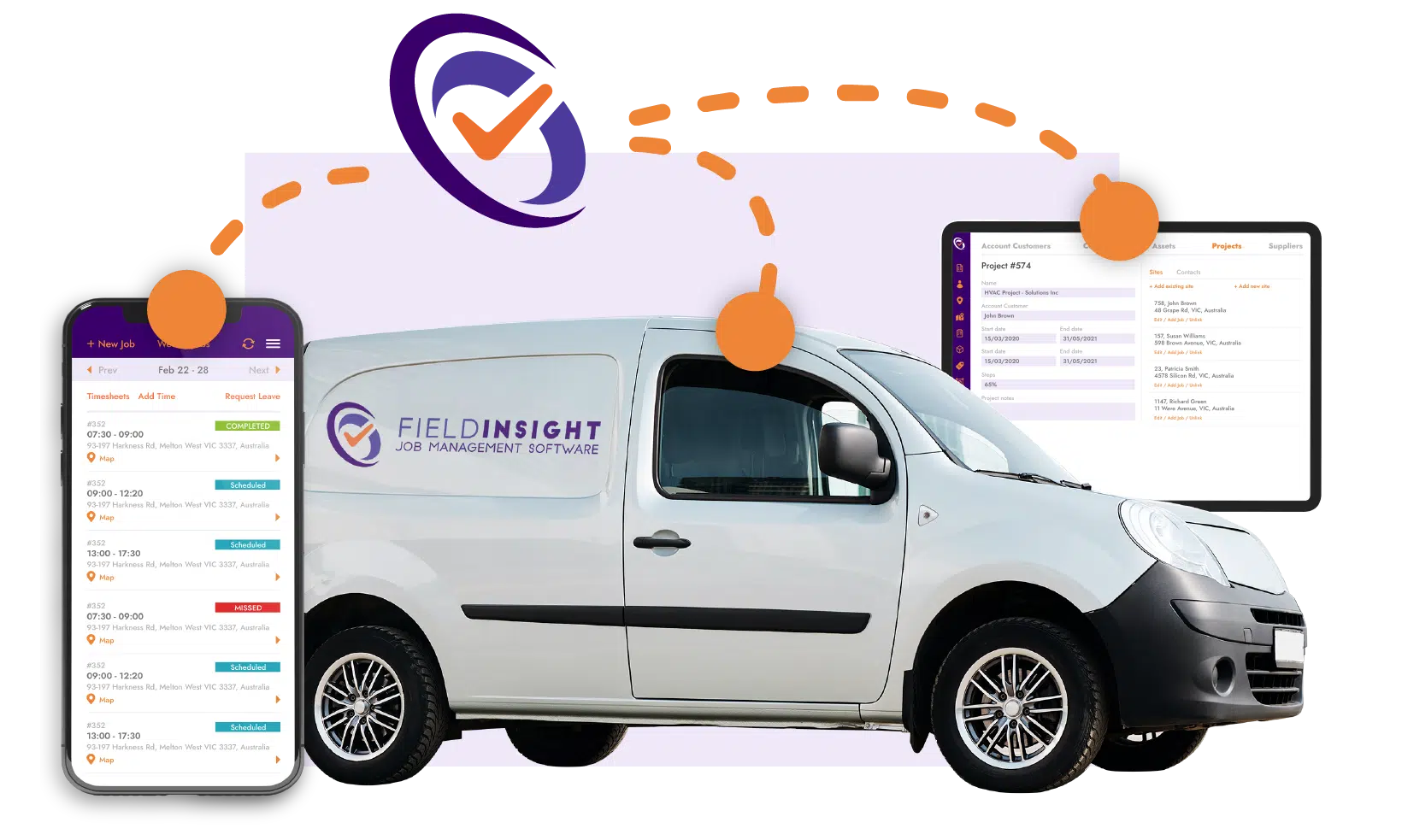 Klipboard
Klipboard is an asset software solution with a base in both field and office operations. Klipboard combines incident response tools for technicians and maintenance operations to reduce the need for clumsy paper based systems.
When you can eliminate the need for paper based operations in your workflows, you can streamline your business to save wasted time and boost productivity.
Pros
Asset management 

Calendar management 

Mobile access in the field 

Customisable fields and reports

Signing options in the field
Cons
No document management
No compliance monitoring and tracking
No thorough workflow management
No location tracking
No real time tracking and notifications
No electronic payments
No integration options
No inventory management
No payroll management
UpKeep
UpKeep is a CMMS based software with asset tracking software solutions designed to boost preventive maintenance for equipment and eliminate scheduling difficulties. UpKeep's operations centre on building support for fire protection responders and technicians through asset tracking software. 
UpKeep uses features centred on incident response within a centralised platform to combine field and office operations.
Pros
Asset tracking and management 

Real time scheduling 

Customisable reports and forms 

Inventory management 

Calendar management
Cons
No detailed customer history 

No electronic payments in the field 

No task management 

No permission changeable roles 

No reporting stats 

No email management
Other Fire Protection Software FAQ
Why should you consider using fire protection software?
With the support of fire protection software in asset based companies, you can boost your efficiency day to day and create more balance in your workflows.
With the ability to create and update inspection checklists for your technicians to use in the field, you reduce the chance of defects going unnoticed and can boost your customer support by providing quick and accurate reporting.
When you have software that can monitor and track performance and regulate maintenance tests against local compliance standards you can ensure all your assets are on the right track.
Tracking the results from maintenance tests on a spreadsheet or in Excel is a simple solution, but can easily become out of date and hard to maintain. When you have software systems in your workflow that can provide real time information from your technicians in the field and generate customer reports with just a click, you can be saving hours of wasted time each week.
Which features should you look for in a fire protection software?
For your ideal fire protection software, you need to have some key features such as great asset management and preventive maintenance options.
For a fire protection business, you need to be looking for:
Great customer service features such as a customer portal
Fire protection modules that are flexible to your needs
An easy to use platform
Real time information
The ability to connect your office and your field
Incident response features and notifications
Checklists for equipment testing
Customisable templates
Flexible tools for scheduling
Customer and asset history for validation purposes
Project management tracking
How much does a good fire protection software cost?
While some software such as Klipboard start at around $39-$49 a month, and others starting higher, FieldInsight start at only $29 a month for simple job management scheduling with Add-On modules meaning you only pay for what you need when you start using it.  All features are accessible in the 7 day free trial.
How much you are willing to spend on a software will depend on what features you wish to add to your business workflows and will vary for each business.
What to know more about FieldInsight's flexible pricing options?
Are you in the fire protection industry and need great software?
If you are looking for an all-in-one solution for your fire protection needs, a software like FieldInsight can provide all you need in the one platform (without the hassle of changing from program to program).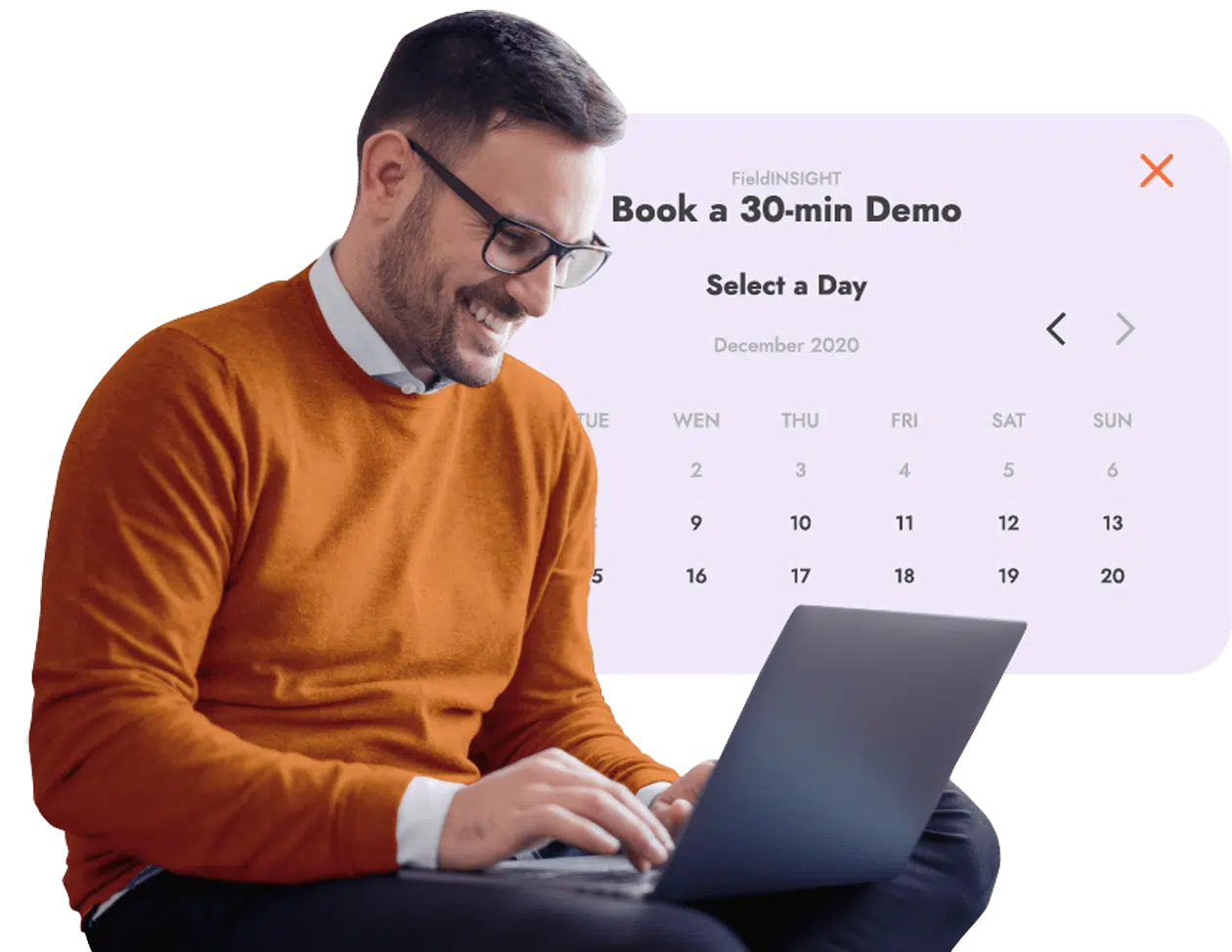 If you are looking to reduce your double data entry by up to 50% and bring more accountability into your team, give our team at FieldInsight a call today. Book a demo today and learn more about what you could get from an asset management software like FieldInsight.
What You Should Do Now
Book a Demo. You'll be in touch with an automation expert who has worked in this space for over 5 years, and knows the optimal workflow to address your needs.
If you'd like access to free articles about managing HVAC workflows, go to our blog.
If you know someone who'd enjoy reading this page, share it with them via email, Linkedin, Twitter, or Facebook.