Best Equipment Maintenance Apps for Field Service & HVAC Companies | Fieldinsight
Do you struggle with organising your equipment information? Equipment maintenance software is designed to enhance asset management, making it easier for operations and maintenance professionals to get the job done right. Essentially, equipment maintenance software is used to reduce unplanned downtime for assets. With the right equipment software you can utilize your information and keep a digital storage of your equipment. 
With the use of management software, you are able to boost quality control, boost asset performance and streamline maintenance activities. With job management software in your business, you can utilize flexibility. With the assistance of a mobile app, you can connect your team seamlessly whether in the office or the field. 
8 Factors To Consider When Buying Best Equipment Maintenance Apps
Not every software will have a great 5/5 star for features and flexibility. That's why you should do your research. Here are the top 8 factors you need to consider when choosing your equipment management software.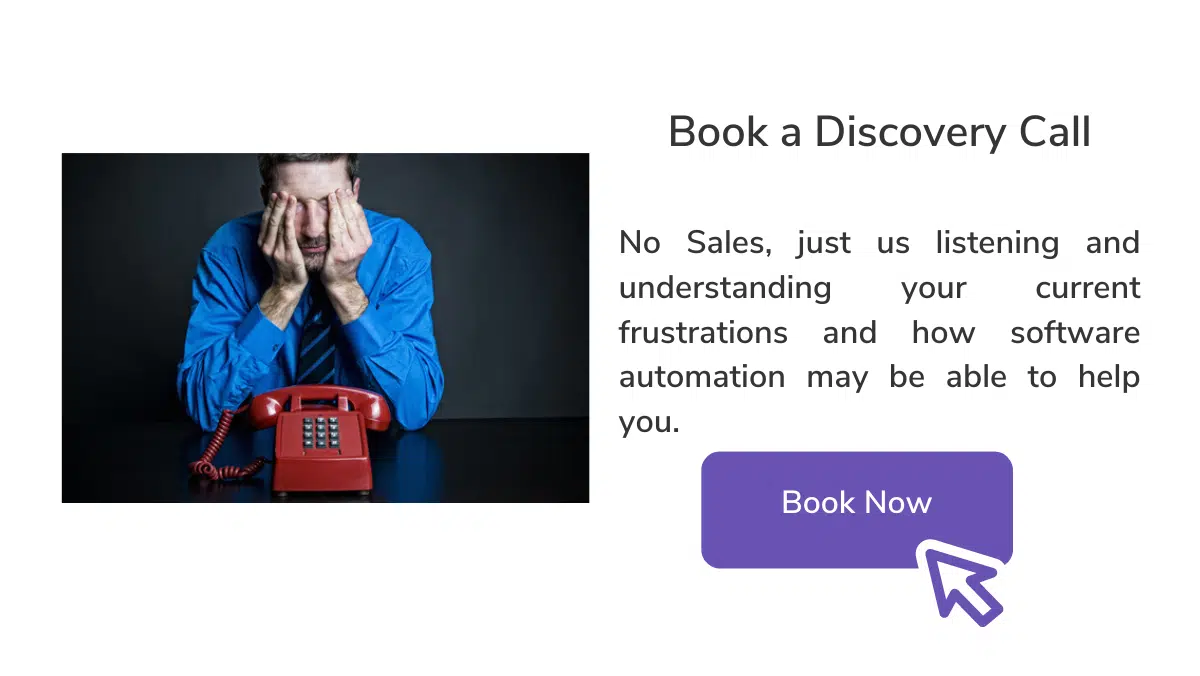 1. Preventive Maintenance
When it comes to equipment maintenance, an important feature of any software you consider should be a great preventive maintenance system. Preventive maintenance software is important in lowering repair costs and boosting productivity in your asset lifecycle management. If you are a business that is based around installation or repair work, you will need to have great preventive maintenance operations at the top of your list.
2. Computerized Maintenance Management System (CMMS) 
With a CMMS system, you can use AI field management to help automate your workflow functions and systemise your business. When looking at your equipment software, you need to take into consideration what type of software or platform you will be joining. Some key features to take note of when your considering software type are: 
Flexibility 

Automation 

Reduction of double data entry 

Easy to use interface 

Mobile EAM solutions (Enterprise Asset Management)

Easy to store maintenance data 

User reviews

Set up costs 

Field and office access 

Asset register 

Vehicle tracking 

Team communication tools 

Real time access 

Intelligent web application 

Seamless integration 

Tech support 
These are some of the main features you will want to see in your CMMS software. 
3. Great Project Management
Another key feature to add to your equipment software is project management. Project management helps to systemise daily operations. Do you struggle with keeping track of costs? Do you have the ability to view your project's budget with just a click? With project management you can access all your current jobs efficiently, see recurring tasks, see reporting tools and manage operations in your maintenance teams. 
4. Easy To Access SWMS 
In any job, safety should always be a priority. With web based software, you gain the ability to access SWMS and safety documentation in the field. Preventive maintenance is an important part of modern maintenance and for maintenance professionals, the ability to update SWMS in the field can save hours of wasted time. 
5. Timesheet Options 
With timesheet management as a part of your chosen equipment management software, you can eliminate paper based systems. With mobile app maintenance tasks can access payroll, approve and deny hours, track leave requests and access penalty rates. With maintenance management software you can access your business systems with ease. A typical modern maintenance business can waste up to 5 hours a week with paper-based systems. 
6. Terrific Customer Relationship Management (CRM)
Every business needs to have great Customer Relationship Management (CRM). That's why when you choose your equipment maintenance software, you need to consider what customer based features you will have. Easy access to customer information is vital. It always looks unprofessional when you don't remember your customer's name or equipment details. That's why you need to ensure that you have easy access to their details so next time they call, you have all their information with just a click. 
7. Inventory Management 
One of the best ways to reduce maintenance costs is to have an organised inventory system. Equipment inventory tracking will optimize maintenance management in your business. 
Inventory tracking can include: 
PPE and

field safety equipment

Installation equipment 

Cleaning supplies

Machinery components 

Spare parts office supplies 
When you know exactly what you do and don't have with great inventory management, you can cut maintenance costs and boost productivity in your workflow. 
8. Setup Costs 
Another thing to consider when choosing your equipment management software is the setup costs. For machine maintenance software, some of the features and benefits to take note of include the training provided, implementation costs and deployment.  
It's always important to take note when browsing machine maintenance software to compare what is included in your subscription fee. While some management software will provide onboarding training and workflow demos, other companies will leave you in the dark.
Best Equipment Maintenance Apps in 2021
Now you know what to look for in your equipment management software, here are the best software apps in 2021. 
FieldInsight
FieldInsight is an all-in-one job management solution. As an equipment management software, FieldInsight has key features anchored around equipment and asset management. This software has rich functionality allowing operations to effectively boost productivity and streamline operations. Unlike traditional tools that use paper based systems or out of date software that is hard to share amongst your team, FieldInsight uses real time information to connect your team. 
Free demo call

Australian owned 

Timesheet software 

CRM features 

Project management 

Preventive maintenance

SWMS optimization 

Asset management

Mobile device access 

Field access 

Asset tracking 

Easy access to maintenance data 

Reporting tools 

Low setup costs 

Inventory tracking 
Fiix Rockwell Automation Company 
This is a CMMS software that acts as an equipment management software with procedure digitization software features. With Fiix you can use preventive maintenance features to schedule preventive maintenance. 
Details of Fiix Rockwell Automation Company: 
Free versions available

$45.00 per month per each user 

Canadian owned 

Mobile device access 

No billing and invoicing 

No dispatch organization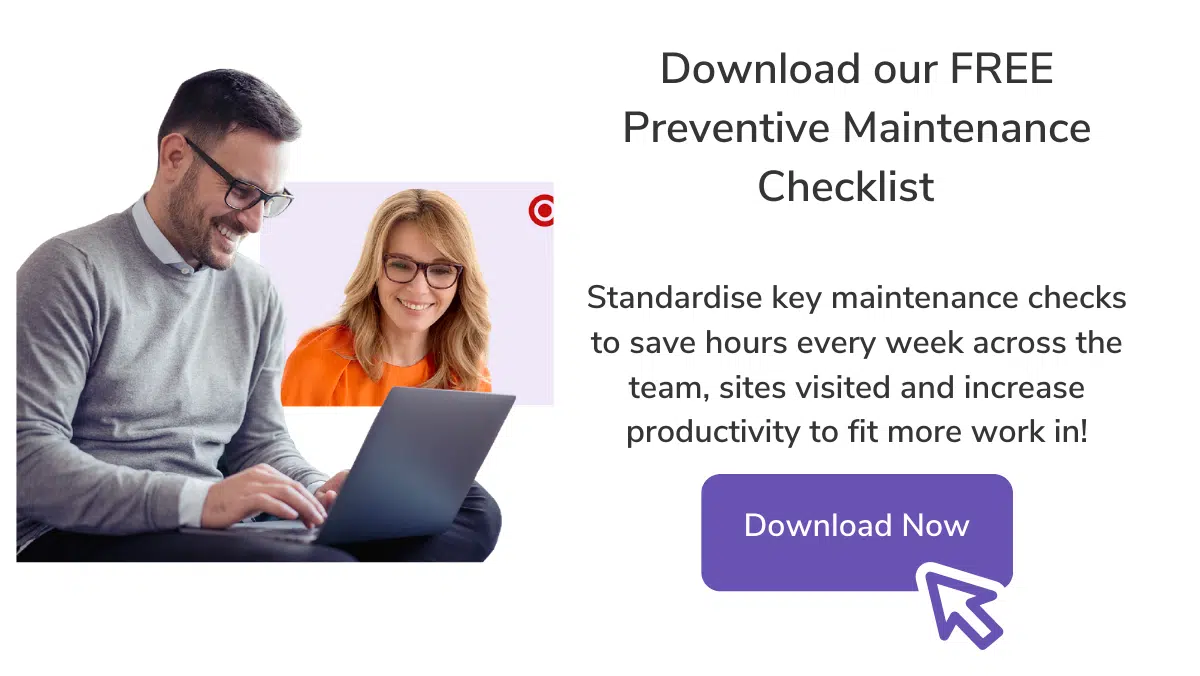 eMaint CMMS 
eMaint CMMS helps technicians manage work using predictive maintenance schedule solution software. This maintenance management software uses asset tracking tools and sensors to help predict trends and store data.  
$33.00 per month per/feature/per 3 users 

No free version 

Maintenance management 

Asset management

Lengthy report generation 

Complicated systems  

BlueFolder 
BlueFolder is an equipment maintenance management software that focuses on systemising workflows around preventive maintenance. This software also features asset tracking, inventory maintenance operations and uses a web based software for easy to use interface. 
$99.00 per feature/per month 

Free trial available 

Lack of drag and drop features

Limited customisations 

Lack of visibility over billing on contracts 
UpKeep 
UpKeep is a maintenance management software that allows maintenance managers to access asset tracking and mobile EAM solutions. This is designed to combine all fleet operations into one software. UpKeep uses real time access to boost team communication and access reporting tools. 
 $45.00 per month/per user 

Free trial 

App cannot work without service 

Limited use in free version 

Clumsy recurring work order generation 
MEX Maintenance 
MEX Maintenance is an equipment maintenance software that manages jobs efficiently to streamline daily operations. This software is known for an easy to use system and friendly mobile app access. 
$2,390.00/ per feature/one-time payment 

No free version 

Australian software 

Limitations for larger companies 

Hard to use scheduling system 

Real time access to asset data 
The Best Equipment Maintenance Software to Suit Your Business 
Do you want to enhance team communication? Are you tired of overpriced, over complicated CMMS systems? 
For an all-in-one equipment maintenance software, FieldInsight is the only asset management software you need. To boost your productivity and streamline your workflows, book a free demo today. Get Started with a free demo or discovery call today.
What You Should Do Now
Book a Demo. You'll be in touch with an automation expert who has worked in this space for over 5 years, and knows the optimal workflow to address your needs.
If you'd like access to free articles about managing HVAC workflows, go to our blog.
If you know someone who'd enjoy reading this page, share it with them via email, Linkedin, Twitter, or Facebook.