5 Benefits of Job Management Software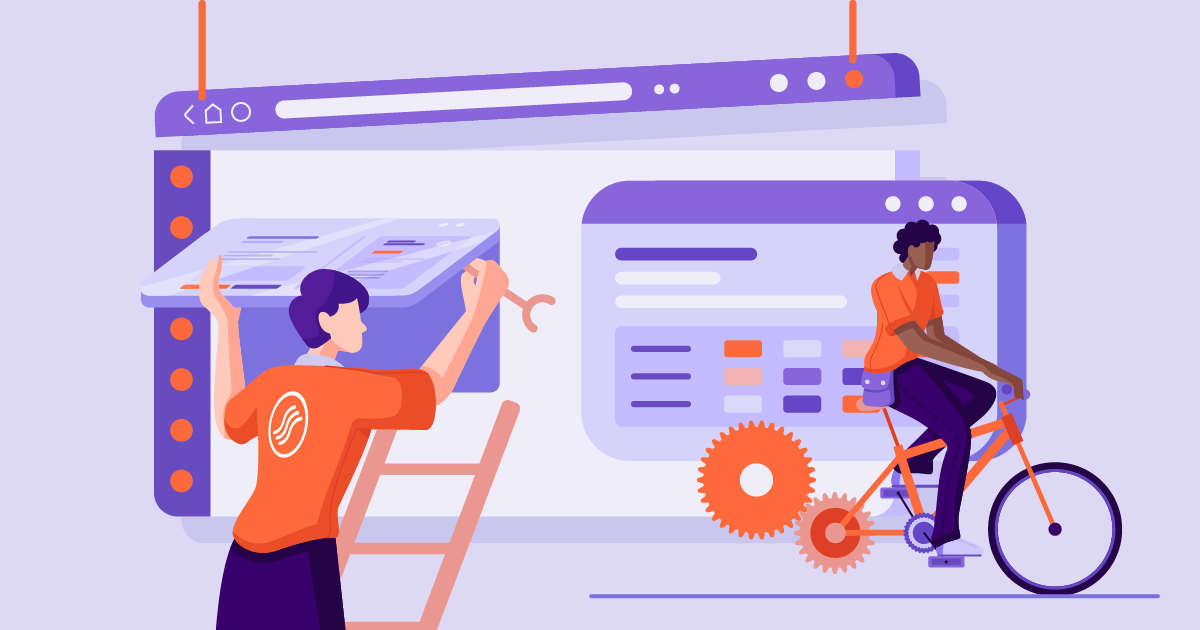 For any field service business, it can be frustrating to juggling all the moving parts of your business. From managing project planning to your team's scheduling and time tracking, there is a lot that you need to coordinate. While there are many ways that you can collate your data and resource management, one of the most efficient ways to tackle your workflows is with a Job Management Software.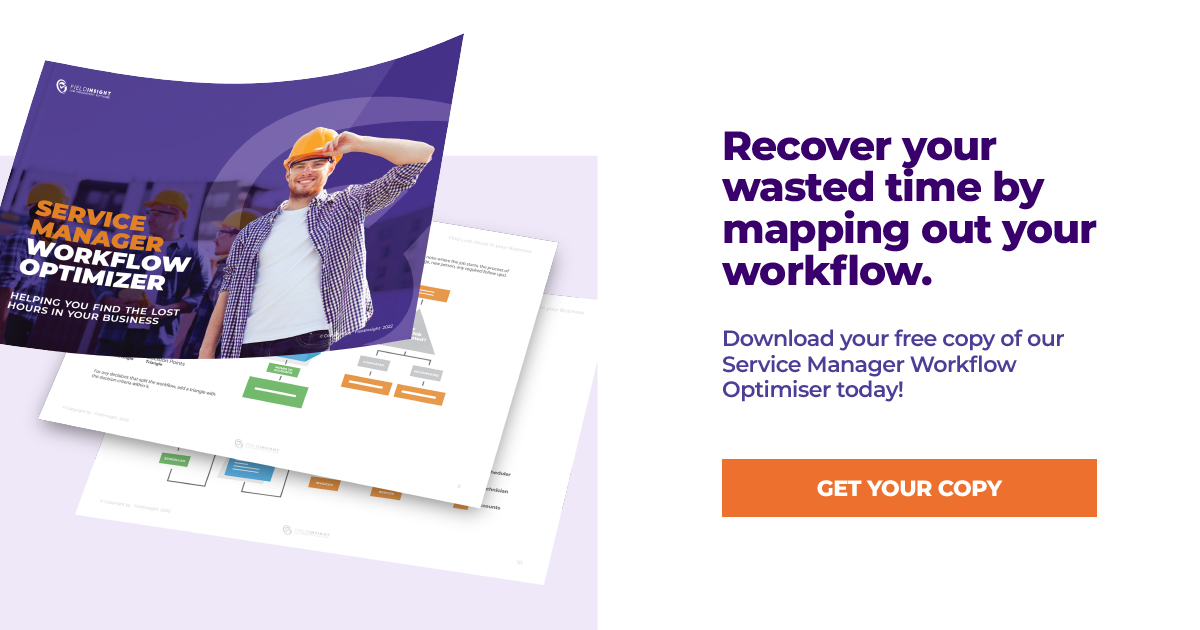 1. Keep your whole team on the same page
When you have to allocate jobs to your technicians, there is a lot that you need to consider – availability, skills, reporting, and the customer's schedule. If you want to deliver projects successfully you need to have a good system in place that allows you to combine all this data in the one place. That's where job management software comes in. With job management software you can track availability for each team member across multiple projects so you can see who can best fit the job. With internal communication with your software you can ensure the best tech is fitted to the job every time, keeping every team member on the same page.
How FieldInsight can help you: Efficient Scheduling features
With FieldInsight's scheduling features, it is easier than ever to gain all the benefits of job management software. You can see each team member's availability and find the best tech for the job all within the one view. There are options for multi-day, overnight, and repeat job scheduling that reduce the need for double data entry.
2. Effortless project planning
Tracking your project progress can be a huge effort, especially if you don't have all the right tools. Project managers need to be able to have full visibility over budget management, customer contracts, technician management and more. With project management solutions you can efficiently track your next projects and sync your project team without the stress.
How FieldInsight can help you: Project management software solutions
When it comes to project management FieldInsight's streamlined software takes the stress from your shoulders. Managing projects can be done from the one easy to access place, no more jumping from app to app and software to software. FieldInsight's all-in-one management software means you can manage projects with just a few clicks.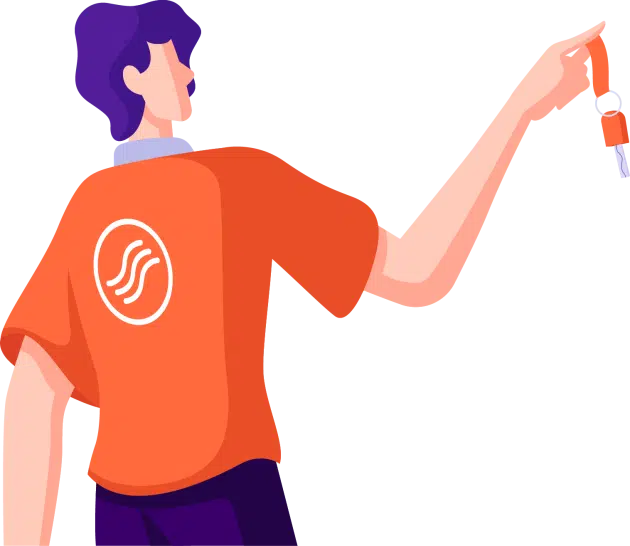 3. Coordinate your asset management
For many field service business operations asset management is a key part of their job. Whether you perform installations, maintenance, emergency breakdowns, or all of the above, you need to have the right tools at your disposal to ensure you get the job done right every time. Asset management software makes team collaboration simple through document sharing, resource allocation, and data storing. No matter what field or industry you are in, asset management software reduces your wasted time in both the office and the field.
How FieldInsight can help you: Asset management software
FieldInsight's asset management software ensures that you never lose valuable customer information, spend hours looking for your paperwork, or have inconsistent asset reporting again. No one wants to have resource bottlenecks and an out of sync workflow when it comes to asset management. That's why FieldInsight's features allow you to gain back the control over your assets. From QR code scanning, report generation, preventive maintenance, or repeat jobs.
4. Manage your jobs in the field
A lot of wasted time can be created from bad job allocation, making your techs drive back and forth across town or even scheduling jobs to the incorrect techs. That's why job management software makes it simple to access project planning and map management software to ensure you can schedule the correct jobs with minimal wasted travel time.
How FieldInsight can help you: route planning and optimisation
With FieldInsight's route planning you can see your jobs displayed on map view to easily judge the order of your tech's jobs for the day. This vastly reduces wasted travel time and allows you to optimise your resource management.
5. Track and log hours for any team member
Payroll can be a nightmare for any business, especially when there is a dispute over hours worked, travel time, or breaks taken in the field. The benefits of job management software make it simple to track your tech's hours over multiple projects, jobs, and even logging travel time or an RDO. There will never be a dispute over payroll hours again.
How FieldInsight can help you: Timesheet management software
Do you get tired of harassing your tech's to fill in their timesheets on time and hand them back to the office, struggling to collate all your data in a spreadsheet and ensure that everyone is paid correctly? You wouldn't be alone there. Luckily with FieldInsight's timesheet features it is simple for a tech to track work time and even travel time. They can simply hit the 'start' button using FieldInsight's software when they get in the field and hit 'stop' once they have finished. You can't make it easier than that!
There are also options for manual timesheet entry and tracking time per job to see how long a job will take for future reference and quoting.
Curious to learn more about resource planning and job management software? Read about how much job management software costs.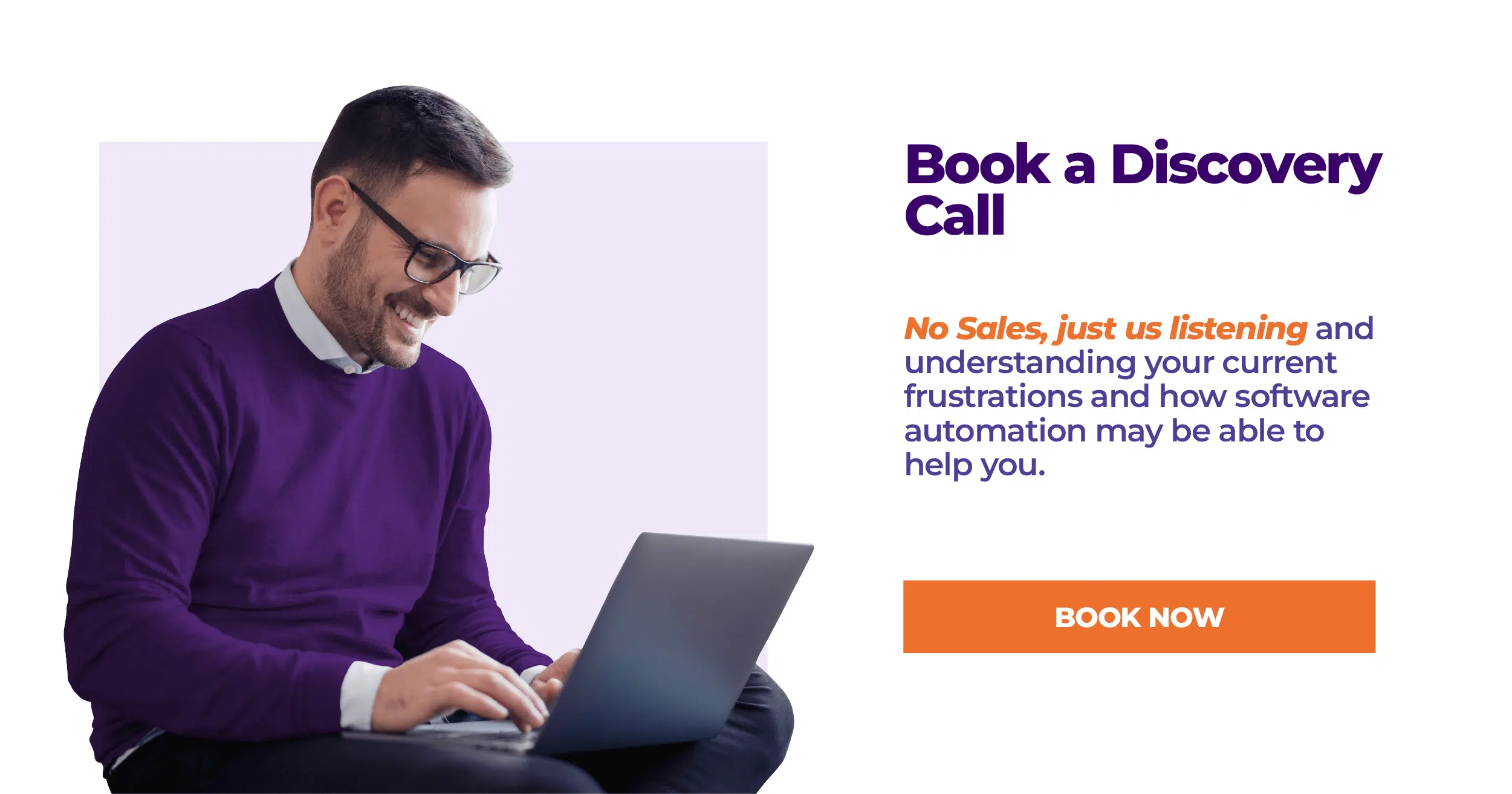 What Makes FieldInsight Different?
FieldInsight stands out from the crowd of competitors with flexible features and a comprehensive platform that fits seamlessly into your current workflows. With options for integration you can even add your accounting software.
FieldInsight is an all-in-one solution that give you the control over your business. You can save time and reduce your double data entry massively, giving you back the time in your day to spend on the more important things – you might even be able to get home on time. Say goodbye to those late night hours trying to track project planning or creating quotes. FieldInsight uses automation to streamline all your workflows.
Find out for yourself today, don't just take our word for it. You can book a demo below and chat to one of our product specialists. We are always happy to answer any questions you have and see if we can help you.
What You Should Do Now
Book a Demo. You'll be in touch with an automation expert who has worked in this space for over 5 years, and knows the optimal workflow to address your needs.
If you'd like access to free articles about managing HVAC workflows, go to our blog.
If you know someone who'd enjoy reading this page, share it with them via email, Linkedin, Twitter, or Facebook.