How Much Does Asset Management Software Cost?
Whether you are interested in tracking your assets, logging asset history, or preventive maintenance, an asset management software can be hugely beneficial to your business.
However, the price ranges are where some businesses get confused or stop looking all together. From simple to advanced features or special features, there is a lot to consider when thinking about your perfect asset management software, not every software will be suitable for your needs.
An average asset management software can range anywhere from $300- $250,000 per year. While this is a huge range price difference and may seem like a lot of money, consider how much time you will save by using automation (freeing you up for more important tasks, no one wants to waste time on double data entry).
Find out more about asset management on our field service software page to learn more about what an asset management software really does.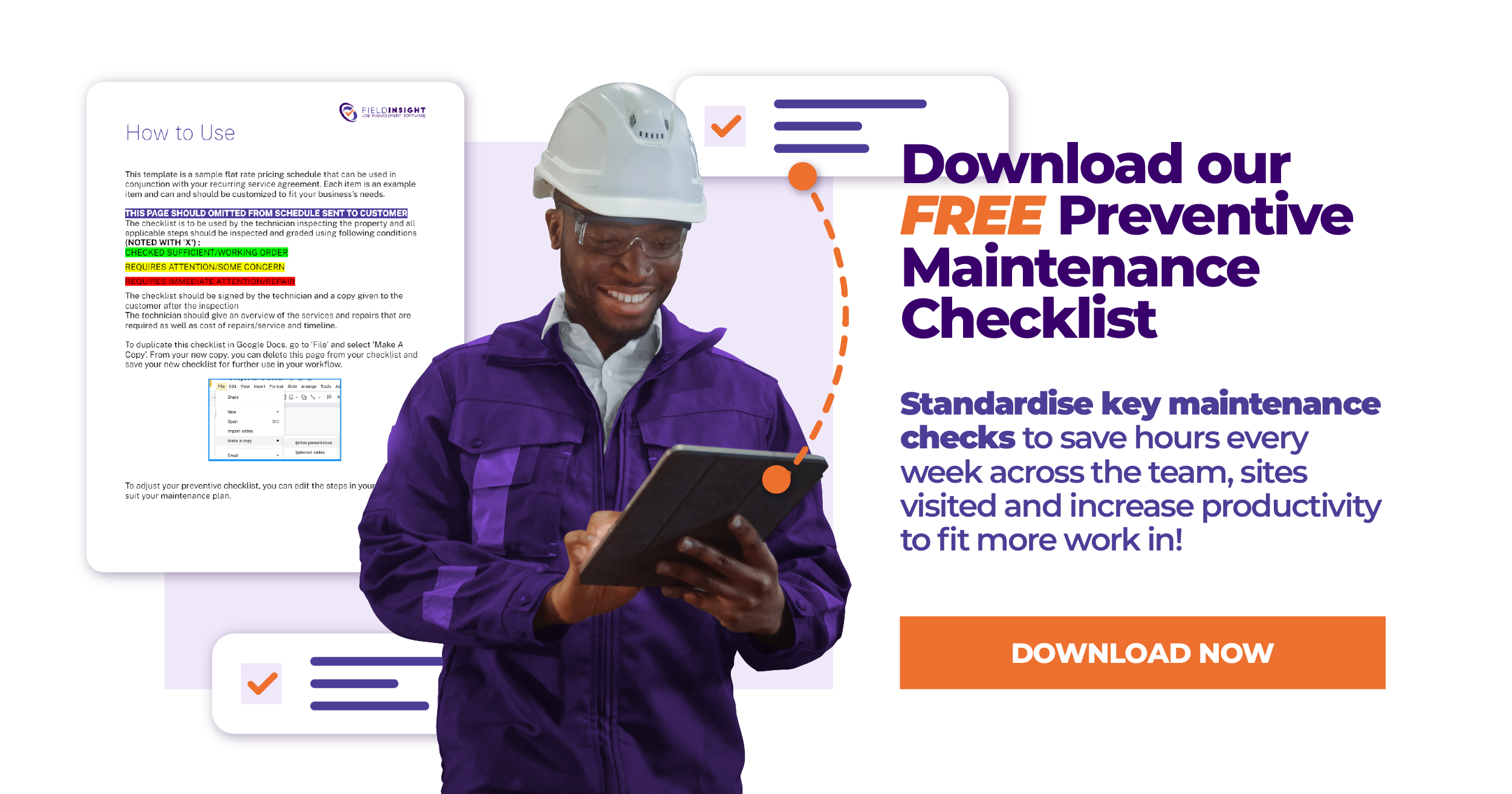 Asset Management Software Costs (By Company Size)
For a more in-depth price approximation for businesses per size:
SMB software: $20-80 (monthly fee) or $500- $1,500 (upfront fee) excluding the instalment and implementation costs.
Mid market software: $80-150 (monthly fee) or $1,500 -$3,000 (upfront fee) excluding the instalment and implementation costs.
enterprise software: $150-$300+ (monthly fee) or $3,000- $5,000+ (upfront fee) excluding the instalment and implementation costs.
Factors that Impact Asset Management Software Pricing
For your asset management field service software, there are some key factors that will impact pricing and help you decide which software is best suited to you. Some of the most common factors include:
1. Users
Most feature asset management software will base their price on a per month and per user fee. This can include both technicians and office staff, and the price will vary the more or less users you intend on accessing the platform. The more users you have, the more likely you will need software, so finding a platform that can support your number of users is important.
2. Infrastructure
This refers to how the asset management software is supported, either with an on premise system or cloud based application. For which one of these is better will depend on your needs and budget. Consider if you want your techs to have the ability to access instant data in the cloud while in the field, or if you want faster access to data with an on premise system.
3. features
How simple or complex your software is, is one of the most obvious factors affecting pricing. Simply put, the more complex features, the more the software will cost. If you have lots of users, a large workload, or lots of customers, you might need a more complex software. But don't let this scare you away from software, all this means is that you will have more options for valuable features to enhance your daily workflow.
4. Storage
For both on premise and cloud based software solutions, you will need to consider how your data is stored and consequently, how much storage space you will need. If you are an asset management business with a large number of assets under your care, you might need a large storage system to support reporting, asset history, and other documentation.
5. Custom features
Not all businesses will fit into a cookie-cutter approach with a software and a little customisation will be needed. Keep in mind that not all software platforms will be open to custom features.
Top Asset Management Software Solutions – Pricing Comparison
For an asset management, prices can be very competitive and they depend on some key factors as you learned above. For a taste of what you can expect for asset management prices, here are some examples:
RazorSync: $55/per month
BlueFolder: $175/per month
AllyPro: $224/per month
Dispatch: $99/per month
Housecall Pro: $49/per month
Benefits of Asset Management Software
With an asset management software, the benefits can include (but are not limited to):
More effective routing for field jobs: Route planning and the ability to optimize field service routes can be a huge frustration for businesses. With route optimization the aim is to reduce mileage and reduce fuel costs for technicians who have multiple jobs scheduled in their day. With route planning features, you can plan the best routes to take to boost your productivity.
No more double data entry: With automation you can save time by removing double data entry! No more jumping from software to software to complete a simple task, all you need is in the one easy to access place.
More asset insight: With an easily accessible asset history, you can easily see an asset's defects and maintenance reports. This allows you to gain more insight into common defects and solutions, predict future services and boost your customer relationships with more valuable data.
Easy asset tracking: You can set questions and checklists for your techs to complete when on the job, creating more consistency and accuracy in your reporting. With a thorough asset report, you can ensure nothing is missed – no matter how small. From cleaning up to installing a brand new asset, your software will be your Holy Grail.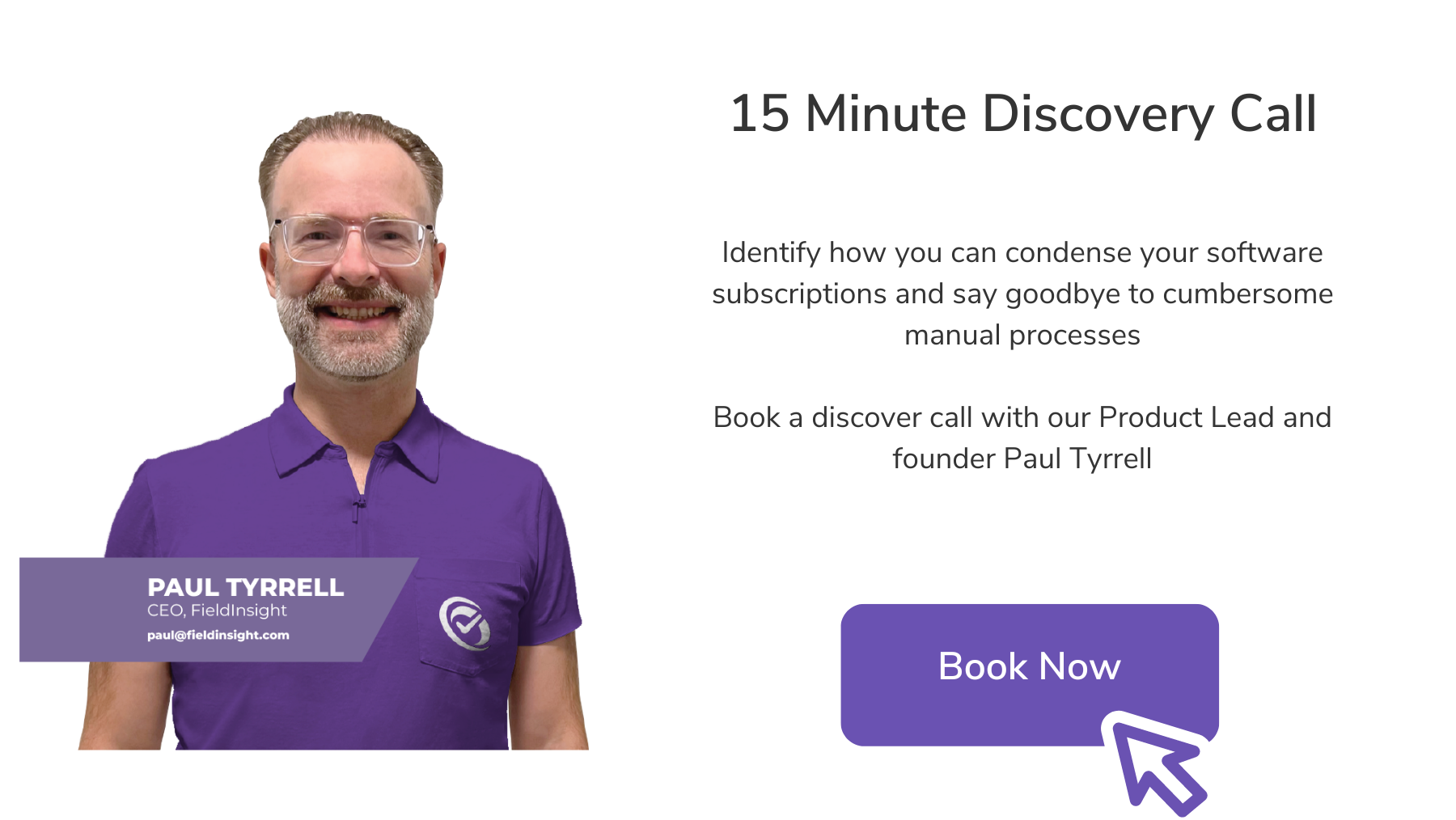 Choosing FieldInsight's Platform Instead Of Other Software Solution
Now that you know that you definitely need an asset management software, which one to choose… Well, the answer is easy. There is only one all-in-one platform that has integration options, safety management, scheduling, map planning, timesheets, and so much more. The answer is FieldInsight.
With FieldInsight, you can access everything you need from status updates to instant reminders sent to your techs and customers. Managing assets has never been so easy or satisfying. There is only one more question, what will you do with all your extra time that FieldInsight saves?
Find out more about FieldInsight or enquire about a demo below, we'd love to chat with you.
What You Should Do Now
Book a Demo. You'll be in touch with an automation expert who has worked in this space for over 5 years, and knows the optimal workflow to address your needs.
If you'd like access to free articles about managing HVAC workflows, go to our blog.
If you know someone who'd enjoy reading this page, share it with them via email, Linkedin, Twitter, or Facebook.