HVAC Report in 2022 (Trends Presented by FieldInsight)
If there is anything we can learn from the last few years, it's that you never know what will happen next. HVAC trends in the last few years have undergone ups and downs as the HVAC industry grew and changed. Don't get caught unaware again and get on top of the latest HVAC trends for your business.
HVAC Industry Trends Service Managers and Owners Should Know
The HVAC industry in 2022 is expected to continue to grow and evolve, and it's time you jumped on board with the latest trends. To keep up with your HVAC business competitors and keep your customers happy, you need to be in the know when it comes to the top trends of the HVAC industry.
Here are the top factors you should know about when it comes to 2022.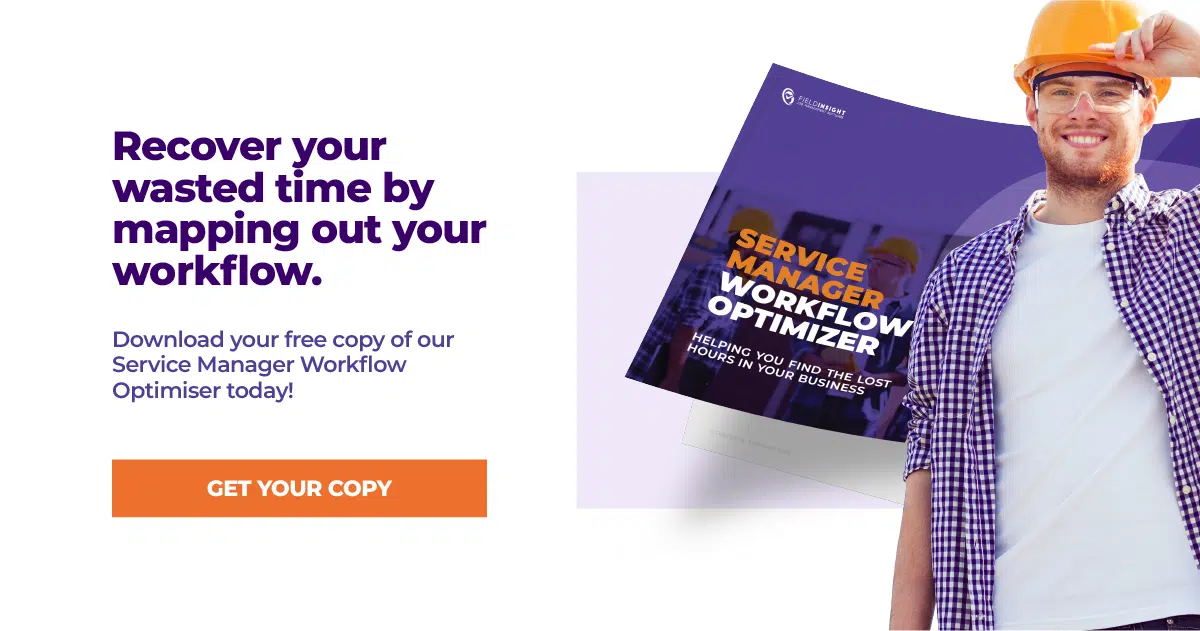 1. The HVAC industry is expanding
Heating and cooling HVAC equipment has been in high demand over the last few years and is expected to increase in 2022. Businesses are wanting more than ever, better HVAC technology and equipment.
This slow season gets your installation and preventative maintenance on track in preparation for your busy periods. 2022 is the year of upgrades and a rise in businesses upgrading their current HVAC systems will mean a rise in demand for efficient energy systems. Don't wait until you're swamped before you get your workflow organised.
2. More people are working from home
Expect a rise in residential sectors with more people working from home this year. We have seen growth in residential upgrades for HVAC systems due to more people staying indoors. This year would be a great time to reach out to your residential customers to  get their preventive maintenance on track or discuss the possibility of an upgrade.
Want to read more about tips and tricks? See the top HVAC Blogs you should know about.
H3: 3. There is more demand for fresh HVAC technicians
With the high rate of reliable Baby Boomers retiring, there is room for some fresh blood in the HVAC industry. Hiring some new talent for your HVAC team can create an opportunity for growth and some new skills in your team. By expanding your team this year, you can keep up with the changing technology of the HVAC field and reach your technician goals with ease.
4. It's an 'IoT' world
The 'Internet of Things' or 'IoT' is a growing factor of interest for HVAC businesses. The future of the field service industry looks like it will feature the ever popular Smart Technology for home and office building owners. From alarms to televisions and speakers, the IoT trend is steadily growing as businesses are looking for ways to save time and utilize their workspaces. You may just find a lot of your new leads this year will be in relation to the growing need for more technology.
5. Energy Efficient is in demand
For both HVAC franchises and small businesses, 'going green' is becoming more popular. With climate change impacts, 'greener' or more sustainable options are fast overtaking traditional HVAC systems. Customers from recent HVAC reports are looking into more energy efficient and greener options, despite the higher price tag.
6. Customers want a friendly face
This may come as no surprise, but customers are looking for more genuine interactions from services and a personal touch when it comes to businesses.  Ensure that all your team is trained with the latest customer relationship management (CRM) to best maintain your customer's loyalty.
7. Digital pay is IN
This is a trend not just focused on the HVAC industry, but you will find that more businesses worldwide are moving towards a cashless system. With HVAC accounting software you will find it easier to manage bills, send invoices and keep a balanced pay cycle no matter where you are.
8. Mobile communications are on the rise
Customers are preferring mobile communications such as SMS and emails over a phone call. More than ever our society is constantly on the go, so it's no surprise your customers don't have the time to answer all your phone calls. SMS reminders and notifications are a great way to inform your customer of an upcoming maintenance appointment or to let them know about any special deals you have on offer.
9. Flexible software is a MUST
2022 seems to be the year to focus on reclaiming lost time. Gaining more control over your business is easy with the right software solution. Whether you are tracking progress on site, quoting repair costs, or updating your schedule, a flexible software can save you hours of wasted time each week. With automation you can centralise your workflow without the added stress.
As a software solution, FieldInsight has customisable options to ensure you can keep up with the latest HVAC industry trends.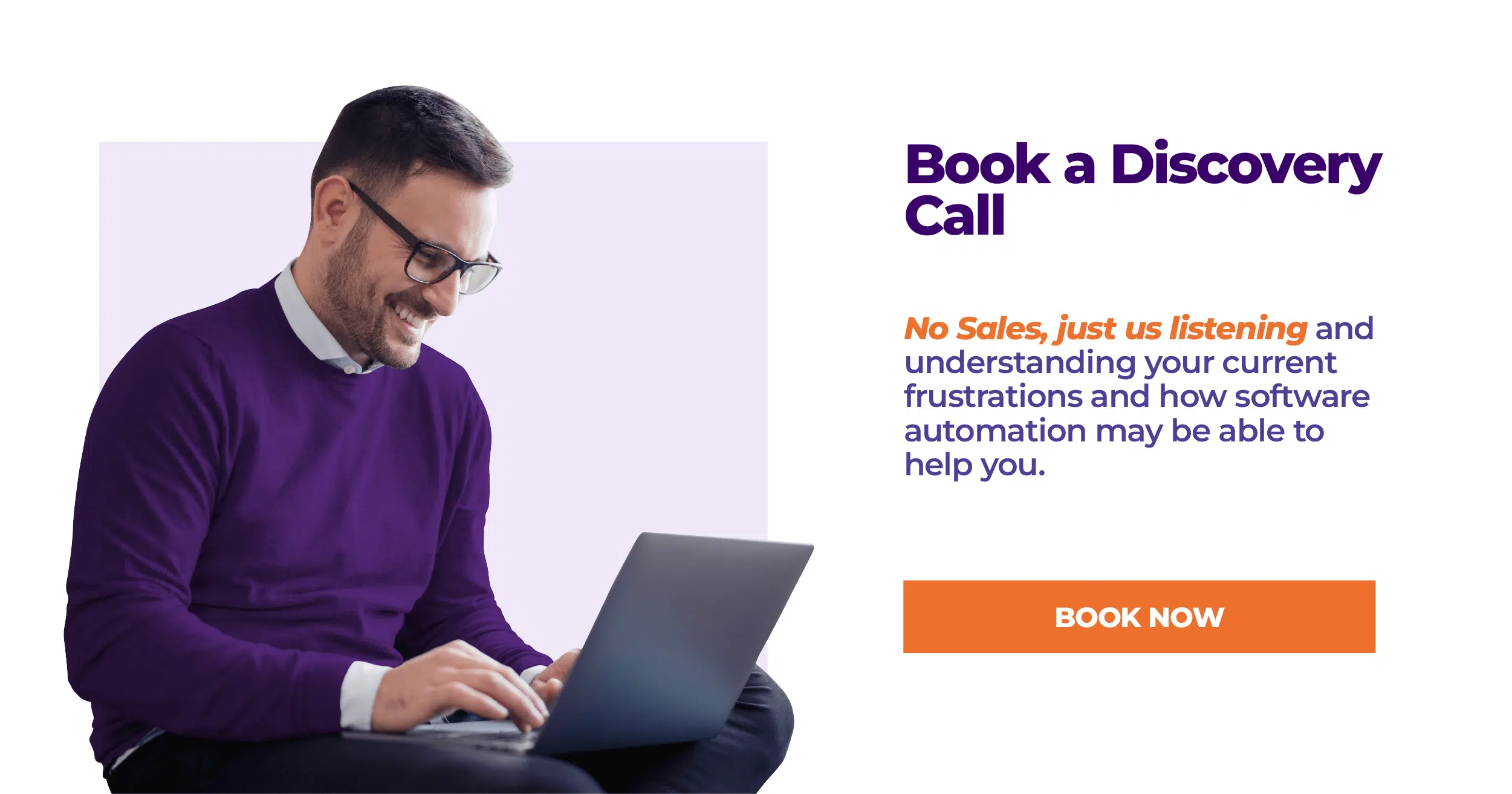 Enhance your HVAC systems with a software solution
With the changing technology and demands of the HVAC field service industry, it's important that you can keep up with your competitors. With a software solution like FieldInsight, you can manage your projects with just a click. Get on the trend of reclaiming your wasted time this year. Don't let another year go by before you reclaim the power in your business, book a demo today.
What You Should Do Now
Book a Demo. You'll be in touch with an automation expert who has worked in this space for over 5 years, and knows the optimal workflow to address your needs.
If you'd like access to free articles about managing HVAC workflows, go to our blog.
If you know someone who'd enjoy reading this page, share it with them via email, Linkedin, Twitter, or Facebook.