HVAC Preventive Maintenance Checklist (Free Checklist Included)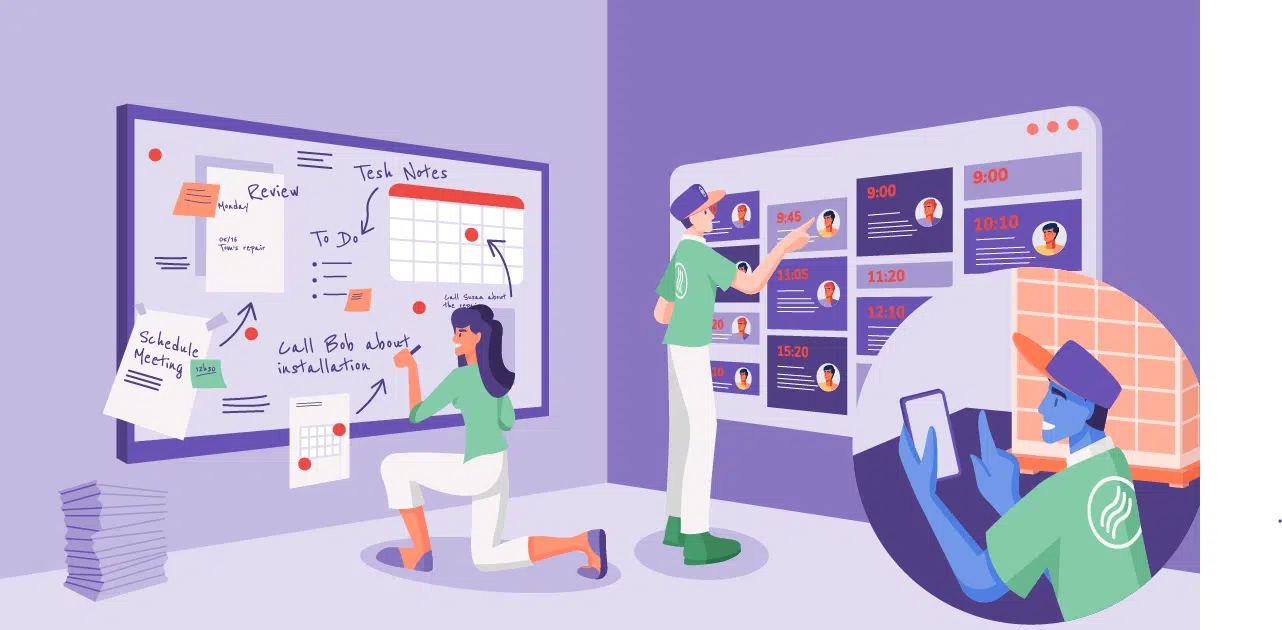 HVAC Preventive Maintenance Checklist
When dealing with ventilation, heating and cooling assets, preventive maintenance can be a vital factor in ensuring peak performance. With a HVAC checklist you can ensure your whole team is trained and prepared to follow the correct procedures and create consistency across your business.
With preventive maintenance software you can be assured that your maintenance team is ticking off all the right boxes and establishing clarity in your business. In this HVACR blog we will run through the dos and don'ts of creating your HVAC checklist and ensure you are on the right path to success.
The Main Benefits of HVAC Preventive Maintenance Checklist
With important assets under your care, you want to make sure that you're doing your best with a maintenance checklist so you can get the most from your assets. With a great HVAC maintenance checklist you gain the ability to:
Save on power bills
Unfortunately one of the easiest ways to rack up your customer's power bills is with underperforming assets. Imagine how disappointed your customers will be if they knew how much they could have been saving if only their assets were not working over time?
When a HVAC system hasn't been maintained, they can become less efficient and have a higher energy consumption than usual. When you have a great checklist in place for your maintenance inspections, you can make sure consistency is achieved and your assets are in good working order.
For a HVAC service company, keeping your customers happy with lowered electricity costs is a great way to build long lasting customer relationships and more repeat work.
Avoid unplanned equipment downtime
With regular maintenance you can make sure that all the moving parts of your maintenance plan are in top shape.
Without checklists and maintenance tasks, you will find human error and defects become more common. A HVAC checklist can ensure step by step that each item is ticked off the agenda and no part no matter how small or big is missed.
When you have a regular maintenance plan in place for your heating and cooling assets, you will have fewer issues and hence less unplanned downtime. With preventive maintenance the aim is to catch any defects before they occur and avoid costly repair expenses.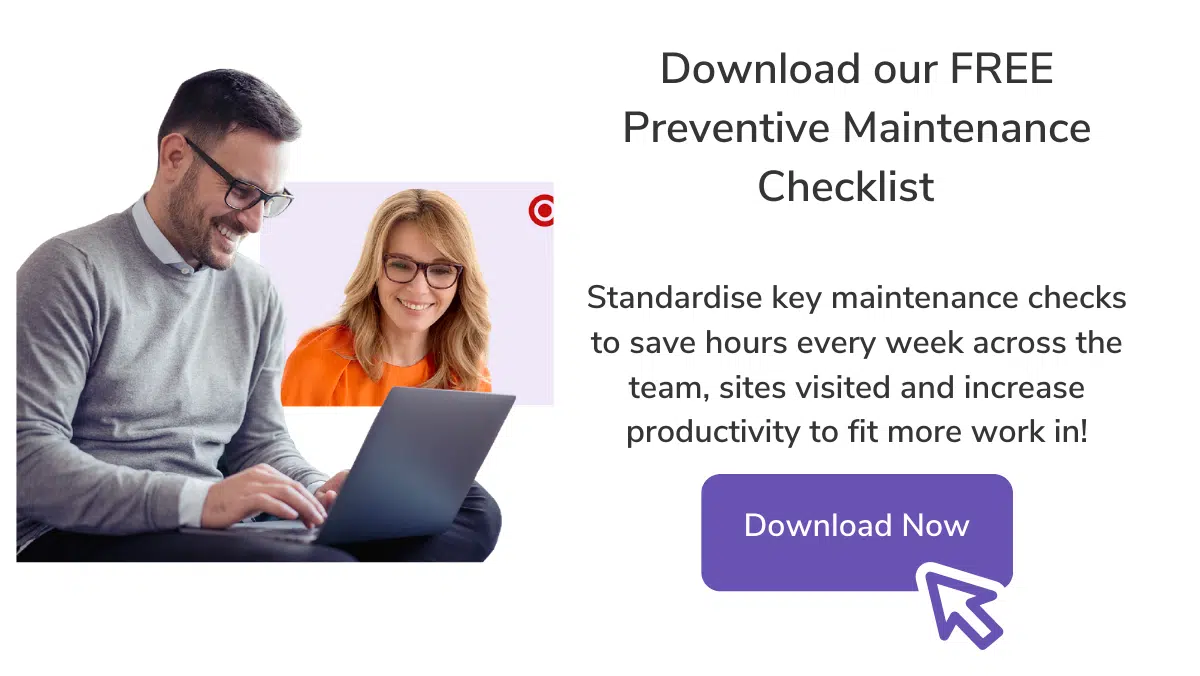 Ensure you adhere to safety requirements
An unmaintained asset is not only expensive but can also be unsafe to your customers and technicians.
When an asset is faulty or neglected as a result of bad maintenance, it can be as trivial as a breakdown or as dangerous as carbon monoxide poisoning or a fire starting. Ensuring that your stick to your maintenance checklist will reduce the chance of hazards being exposed to your customers and you as a business being held liable.
Extend asset life cycle
With a great checklist in your preventive maintenance plan you will also extend the life cycle of your assets.  To give your customers a great return on their assets, you will gain the best results through regular maintenance.
For the same reason that you wouldn't neglect to check the oil levels in your car, you shouldn't neglect your HVAC assets. To get the most out of their performance and life cycle, regular maintenance assisted by a thorough checklist is the best way to ensure you don't have to buy a new HVAC unit every couple of years.
Keep your customers happy
Imagine if your customers ring you up in the peak of winter saying that their furnace has broken down even though they just had their regular service? To avoid embarrassing phone calls like this, a checklist is a great way to ensure minimum space for human error. It will be hard to keep a list of happy clients when they can't even trust you to performance routine maintenance checks.
When you have a great checklist for your maintenance team to follow, you know you can provide a consistent and thorough service for your customers for years to come. It is always more cost effective to keep your current clients than it is to find new ones and there is no better way to keep them happy than with well performing assets.
Your customers will also find the price of preventive maintenance is considerably cheaper than buying a new unit due to neglect every few years. As they say, a happy customer means a happy business.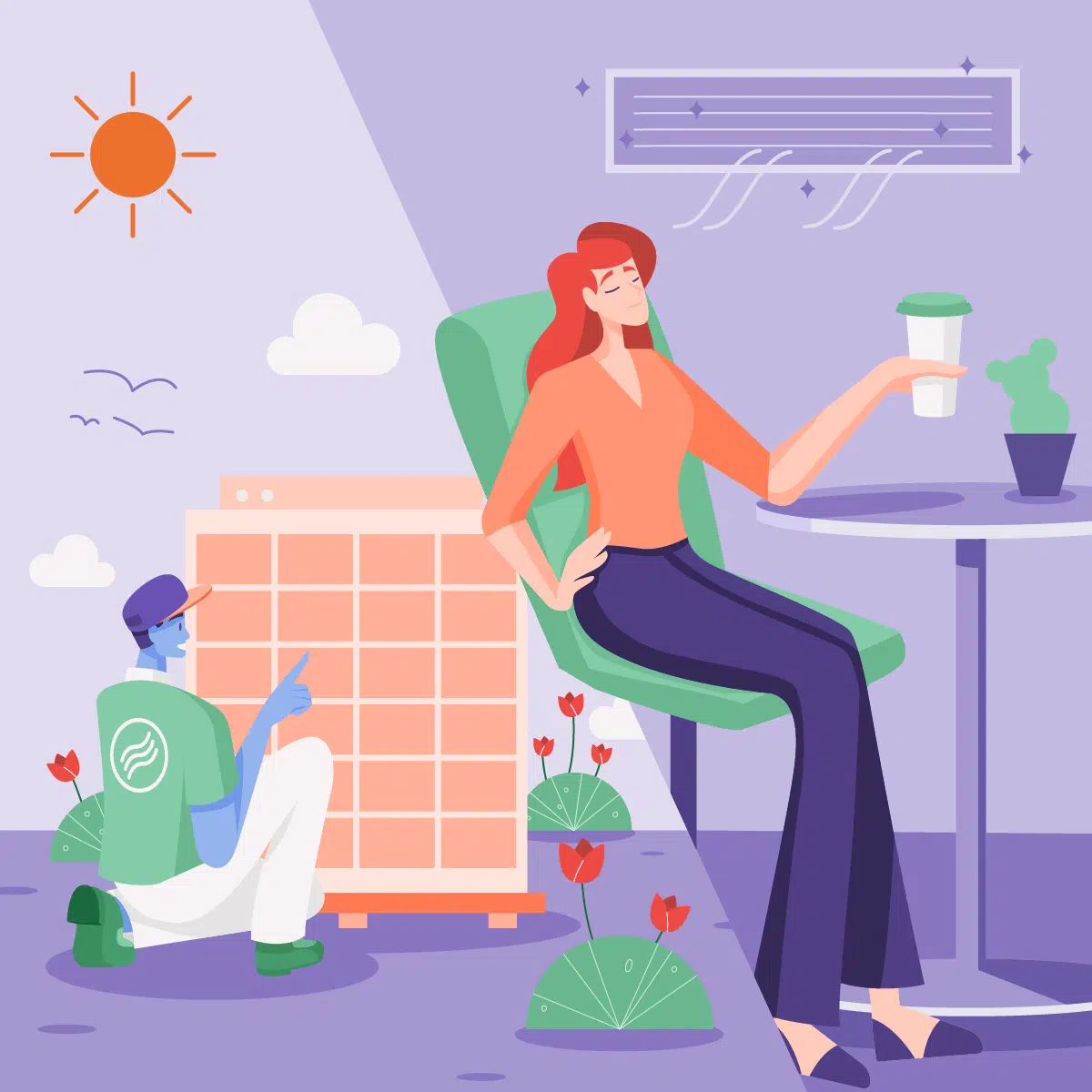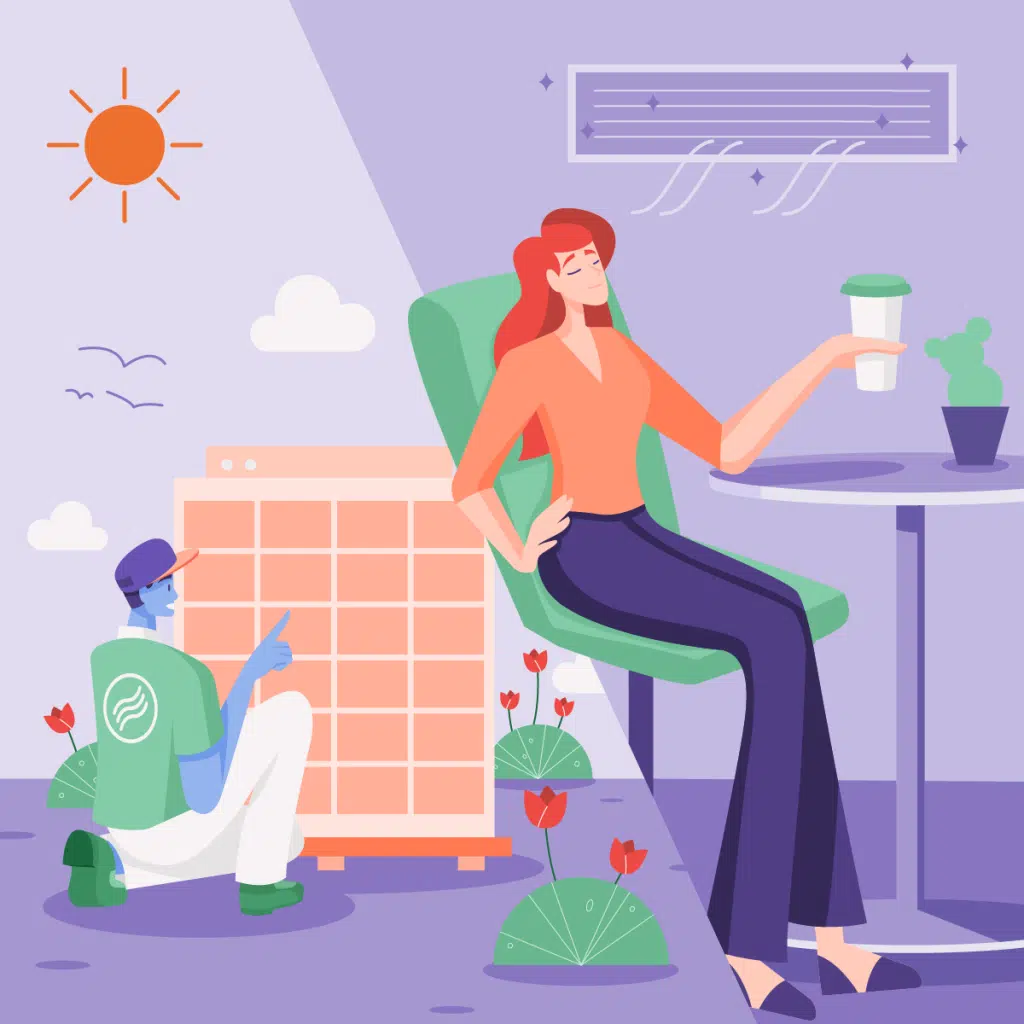 How to begin your HVAC maintenance checklist
Before you dive into your HVAC checklist, there are several factors to consider. First you need to:
Train and gather your maintenance team
Create your PM (preventive maintenance) schedule
Set goals and KPIs you want to achieve
Gather asset data and history
Know your standards and warranty agreements you need to adhere to
Get a great system in place to gather the information you need
Know your budget and what your costs will be
Your next step is to work out what type of preventive maintenance you will need to perform. This will depend on:
Asset type/brand
Asset age
Past asset performance
Customer contracts
How often the asset is used
What climate the asset is in
What time of year/season it is
Once you have gathered your initial data, it is then time to create your maintenance checklist.
What's included in the HVAC Preventative Maintenance Checklist?
Your maintenance checklist will vary between asset type and also the seasonality of the servicing. For example a HVAC checklist might look like the following…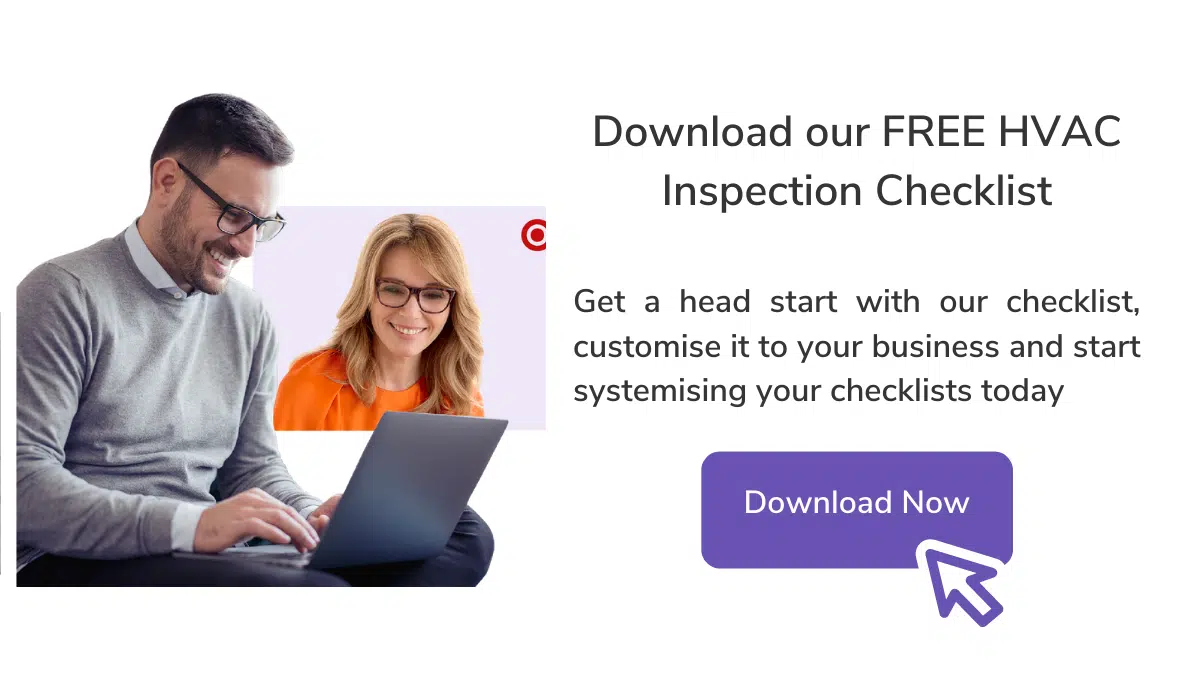 Autumn/Fall or Winter maintenance tasks for a typical gas furnace:
Replace filters
Clean and check flue system
Inspect burner assembly
Check for carbon monoxide leaks in heating elements
Inspect electrical connections for frays
Ensure lubrication of any moving parts
Inspect belts (replace if frayed)
Check drains for blockages
Check gas pressure
Test thermostats
Check heat pump
While you will find Spring or Summer maintenance tasks for a typical air conditioning system will look like:
Check humidity levels
Check for possible gas leaks
Clean or replace air filters
Clean or replace fan blades
Check thermostats
Ensure proper airflow
Check refrigerant for leaks
Check electrical connections
Ensure correct lubrication of all moving parts
If outdoors, ensure no debris is compromising the unit
Choosing your HVAC system
When looking at a CMMS software, you need a system that is capable of scheduling your preventive maintenance and structuring your checklists with ease.
With FieldInsight you can work in real time to ensure your team has the best HVAC preventative maintenance checklist under their belt so they can focus on the important parts of the job.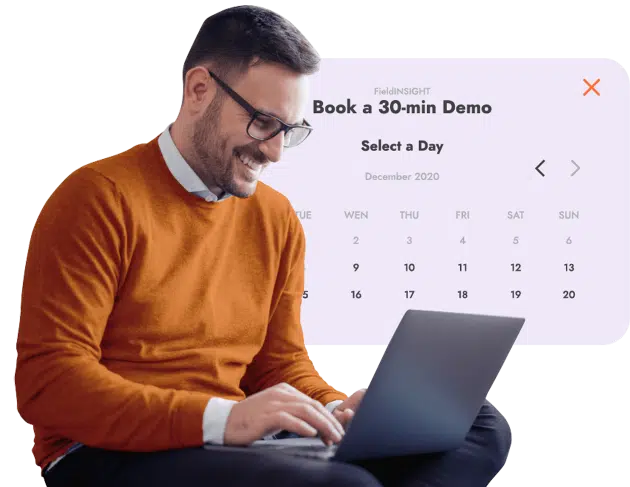 What You Should Do Now
Book a Demo. You'll be in touch with an automation expert who has worked in this space for over 5 years, and knows the optimal workflow to address your needs.
If you'd like access to free articles about managing HVAC workflows, go to our blog.
If you know someone who'd enjoy reading this page, share it with them via email, Linkedin, Twitter, or Facebook.