Facility Maintenance Plan Template (Free To Download)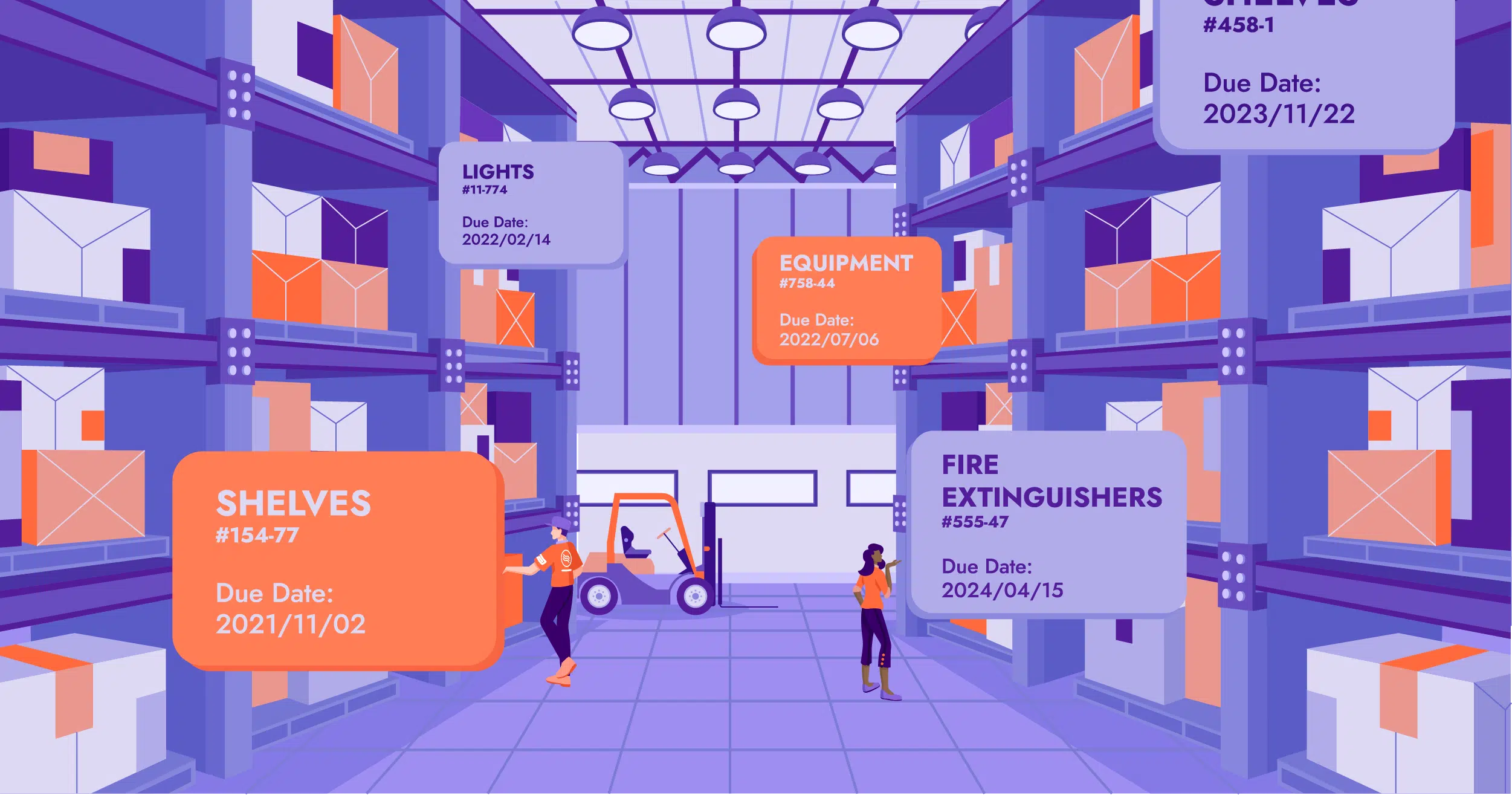 Feeling at a loss for how to create your ultimate facility maintenance plan? In this guide we will take you through the steps for how you can improve your productivity and maintenance schedule with an effective facility maintenance plan.
With building and facility maintenance software you gain more options while reducing your admin time. Even for experienced facility managers, creating an efficient maintenance plan can be a struggle. With so many aspects to balance from technicians to safety plans, you need a fool-proof system in place for your maintenance program. For the best facility management plan in your business, here are the top factors you need to know.
Facility Management Template – Key Takeaways
Facility preventive maintenance involves pre-emptive actions to prevent defects or costly breakdowns, ensuring optimal asset and equipment performance.
A maintenance checklist helps reduce the chance of unplanned breakdowns, creates accountability among technicians, and promotes consistent, accurate reporting.
Key aspects to consider when creating a checklist include technician numbers and training, exterior and interior building maintenance, landscaping, lighting, electrical, plumbing, HVAC, and safety and fire protection.
Facility maintenance checklists are crucial for ensuring smooth operations, consistent work, and meeting service level agreements.
FieldInsight, an all-in-one field service software, helps manage checklists, customer details, asset history, technician timesheets, and safety documentation, making preventive maintenance easier and more efficient.
What is Facility Preventive Maintenance?
Facility preventive maintenance is all about pre-emptive actions to stop the occurrence of defects or costly breakdowns. For facility maintenance, a preventive maintenance plan can help major unplanned downtime and ensure that your assets and equipment are performing at their peak. While there are many different types of maintenance plans, preventive maintenance, unlike predictive or corrective maintenance, relies on a set schedule and checklists to regularly upkeep equipment and assets.
A great preventive maintenance plan will also help balance your business. Regular preventive maintenance will help to balance your work schedule and provide more stability for your technicians. With regular maintenance, you will ensure that your schedule isn't constantly interrupted by emergency breakdowns because you have already pre-emptively repaired them. It is also a great way to fill in space in between busy seasons when you might have little to no work. Preventive maintenance work is a great way to balance your work schedule and provide a steady and reliable income year round.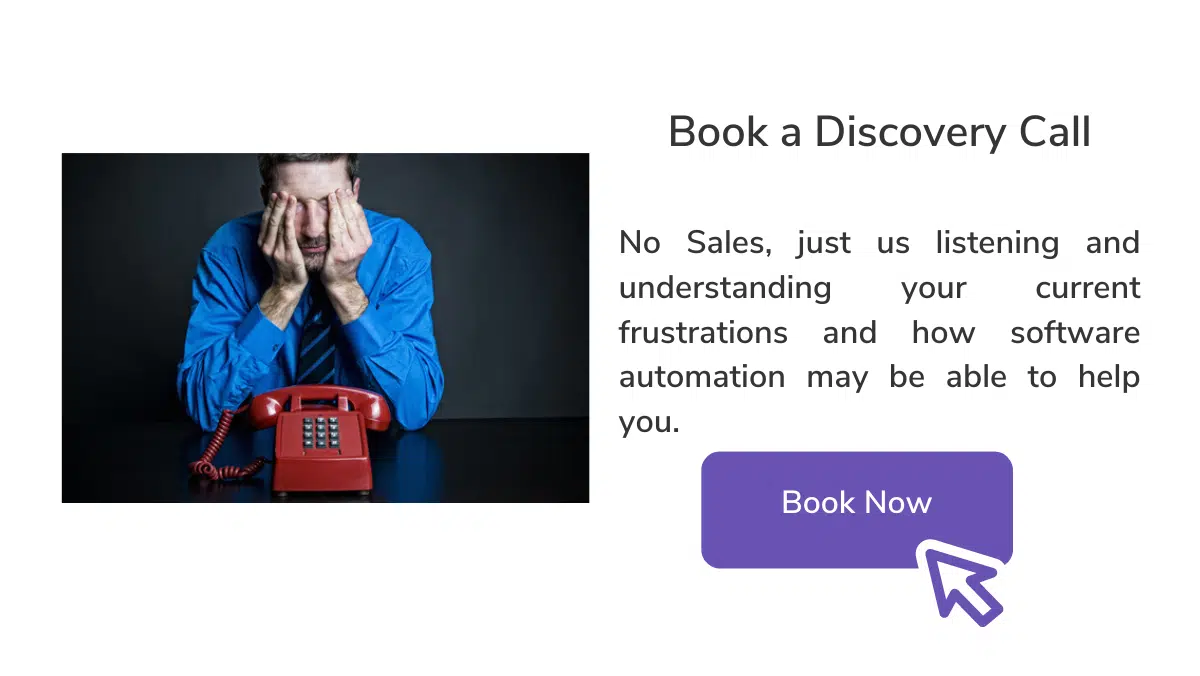 The Main Benefits Of Using A Maintenance Checklist
One of the best things about having a facility management preventive maintenance plan, is that you won't get caught off guard again. With a preventive maintenance program, you will significantly reduce the chance of unplanned breakdowns occurring. With a maintenance checklist you reduce the chance that your technicians will miss any steps in their service. This creates accountability in your team and allows work to be completed more efficiently.
Do you have accurate reporting in your business? If you don't have a checklist in place for your technicians to use, you may find that your reporting isn't accurate. If your technicians aren't following the same steps for every service, your reporting will not be an accurate measure of your asset's performance. Having a preventive maintenance checklist will create consistency in your work.
What you should include in the checklist
While every maintenance checklist will be different, there are a few key steps you need to take into consideration when creating your perfect preventive checklist. Your field service management checklist will include factors to help you achieve your business goals, whether this is to boost efficiency, cut costs or create higher accountability.
A general facility maintenance checklist can look something like this:
Has the warranty details been checked?
Clean drains
Inspect for flashings or eaves that have come loose
Check any previous repaired areas
Check for corrosion on roof
Inspect outdoor HVAC units for corrosion
Note any other observations
To create your checklist you will need to consider these key points:
Technician Numbers & Training
For your building maintenance costs, you will need to know how many technicians you will need on the job. For smoothly flowing operations, you will need to do some research into how many technicians will be required on the jobsite and what resources they might need. This will be an important factor to include in your checklist preparation. When talking about your technicians, you will also need to consider the level of skill your team has. Will they need further training or do you already have the in-house skills?
Exterior of Building
You will need to include the outside of your building as well as the interior for your facility maintenance to be complete. To create your checklist for your facility, you will need to include:
Check roofing condition
Inspect windows
Remove debris from gutters and around building
Check for leaks
(If applicable) Spray for pests and rodents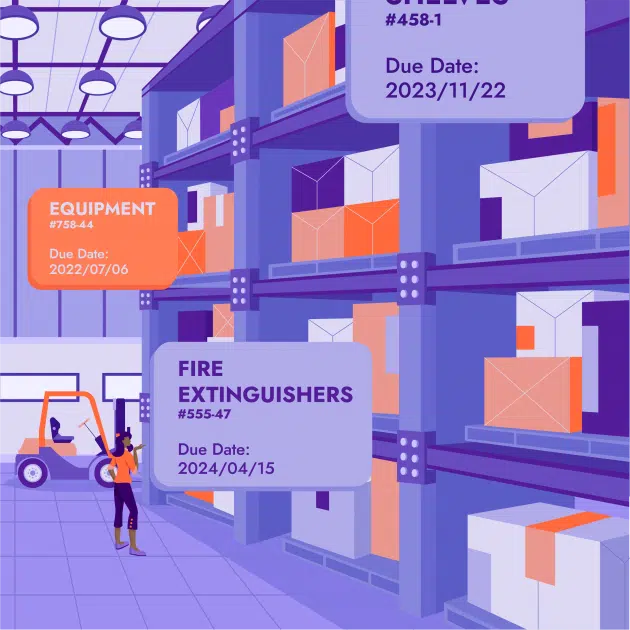 Lawns or Landscaping
For some facilities, you will have to consider the maintenance of lawns, gardens and landscaping as well as the actual building. Typical maintenance checklists for this will include:
Weekly – mow lawn
Remove weeds and dead plants
Seasonally- Prune plants
Inspect sprinkler system for leaks or corrosion
Fertilize gardens
Lights
Lights will be a common occurrence in most facility maintenance checklists. For regular inspections you can include tasks such as:
Check all light switches working
Replace globes
Inspect transformers
Remove excess dust or debris from lights
Check gaskets are sealed and seated
Electrical
Electrical tasks are important when creating your checklist as it can be difficult to repair damages and you will end up with costly repair fees if left unchecked. It is important to have the right technicians on the job that have been trained in electrical procedures. Some key items to add to your maintenance checklist can include:
Check for frayed or loose wires
Add lubricant to necessary units
Check for fire hazards around electrical equipment
Test outlets
If necessary replace any fuses
Clean exhaust fans
Plumbing
Like in any building, plumbing needs to be maintained, because let's face it, no one wants to deal with busted taps or a leaking toilet. For your checklist, consider:
(If necessary) Shut off water for any repairs
Inspect drains for blockages
Check both hot and cold taps are functioning
Inspect ejection pumps are working (replace as needed)
Check condenser fan, lubricate as needed
HVAC
Most HVAC units will require a separate checklist of their own. You will find that your HVAC units will have warranty agreements and recommendations from the manufacturer for their regular upkeep. To create your HVAC checklist, you will need to consider points like:
Lubricate pump bearings
Check drain pans working
Replace air filters
Listen for vibrations or rattling
Clean ducts
Ensure all fixings tightened
Check thermostat is operational
Remove mineral build up
Clean debris and dust from around unit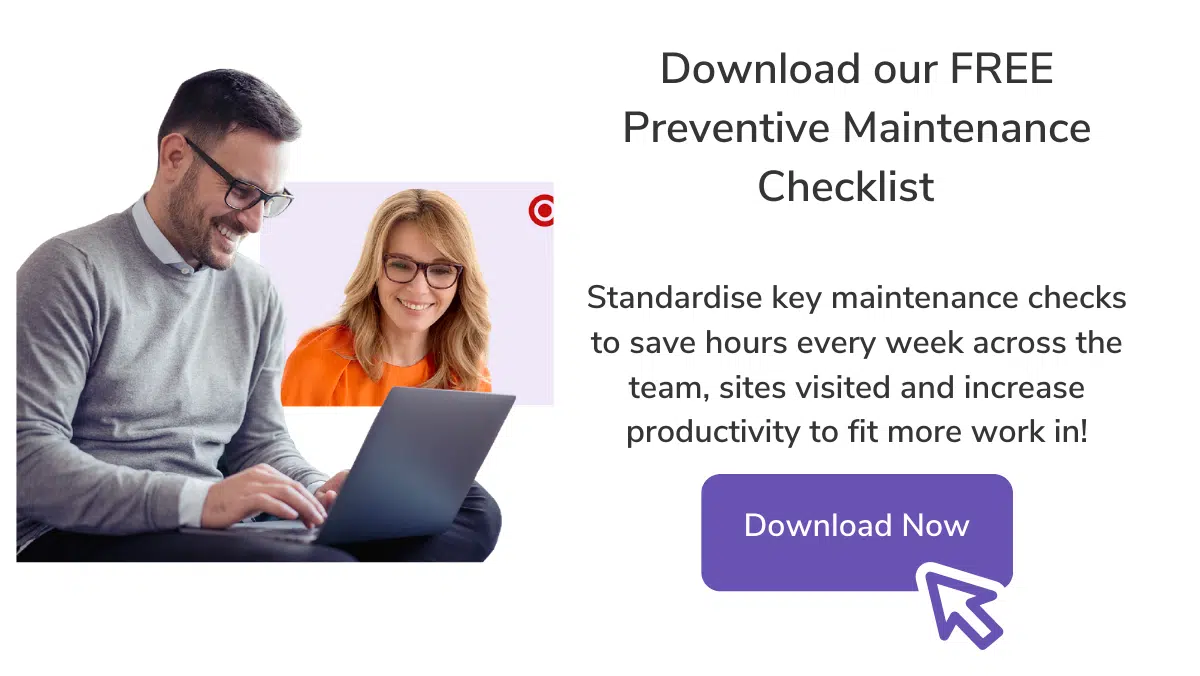 General Safety & Fire Protection
Safety and fire protection is vital to check regularly as it can save lives when operating. Some important steps to track in your checklist include:
Replace smoke alarm batteries
Clean respirators
Ensure fire exits are clear
Restock first-aid kits
Check safety signs easily visible
Check expiry on protection equipment (fire extinguishers)
Your Preventive Maintenance Checklist
Facility maintenance checklists are vital to keeping a smoothly running schedule in your business and ensuring that you have consistency in your work. For your preventive maintenance checklist you need to do the research behind what is needed of you for your facility SLAs (Service Level Agreements). Keeping track of your facility and building maintenance checklists can be hard, especially if you don't have the right system in place.
With FieldInsight you gain an all-in-one field service software. It is easy to keep track of checklists, customer details, asset history, technician timesheets and safety documentation with FieldInsight. For your ultimate maintenance software solution, FieldInsight makes preventative maintenance easy. When you have the right software solution in place, you gain more visibility over your workflow and maintenance activities.
To learn more about how you can improve your facility maintenance for your company, book a demo today.
What You Should Do Now
Book a Demo. You'll be in touch with an automation expert who has worked in this space for over 5 years, and knows the optimal workflow to address your needs.
If you'd like access to free articles about managing HVAC workflows, go to our blog.
If you know someone who'd enjoy reading this page, share it with them via email, Linkedin, Twitter, or Facebook.