Why You Should Transition From Xero ERP to FieldInsight
With the availability of accounting software, automation and ERP solutions have changed the way business management and field service companies operate. With job management software like FieldInsight you can gain the benefit of Xero integration in your end-to-end solution.
What is Xero Accounting Software?
Xero accounting is a New Zealand based accounting software, designed to centralise your workflow. Xero software helps to automate your accounting functions such as; budgeting, reporting, bank reconciliation, bank transactions, cash flow and account management. Xero is ideal for small business owners and growing businesses who need functionality in their workflow with an online central system for easy accessibility.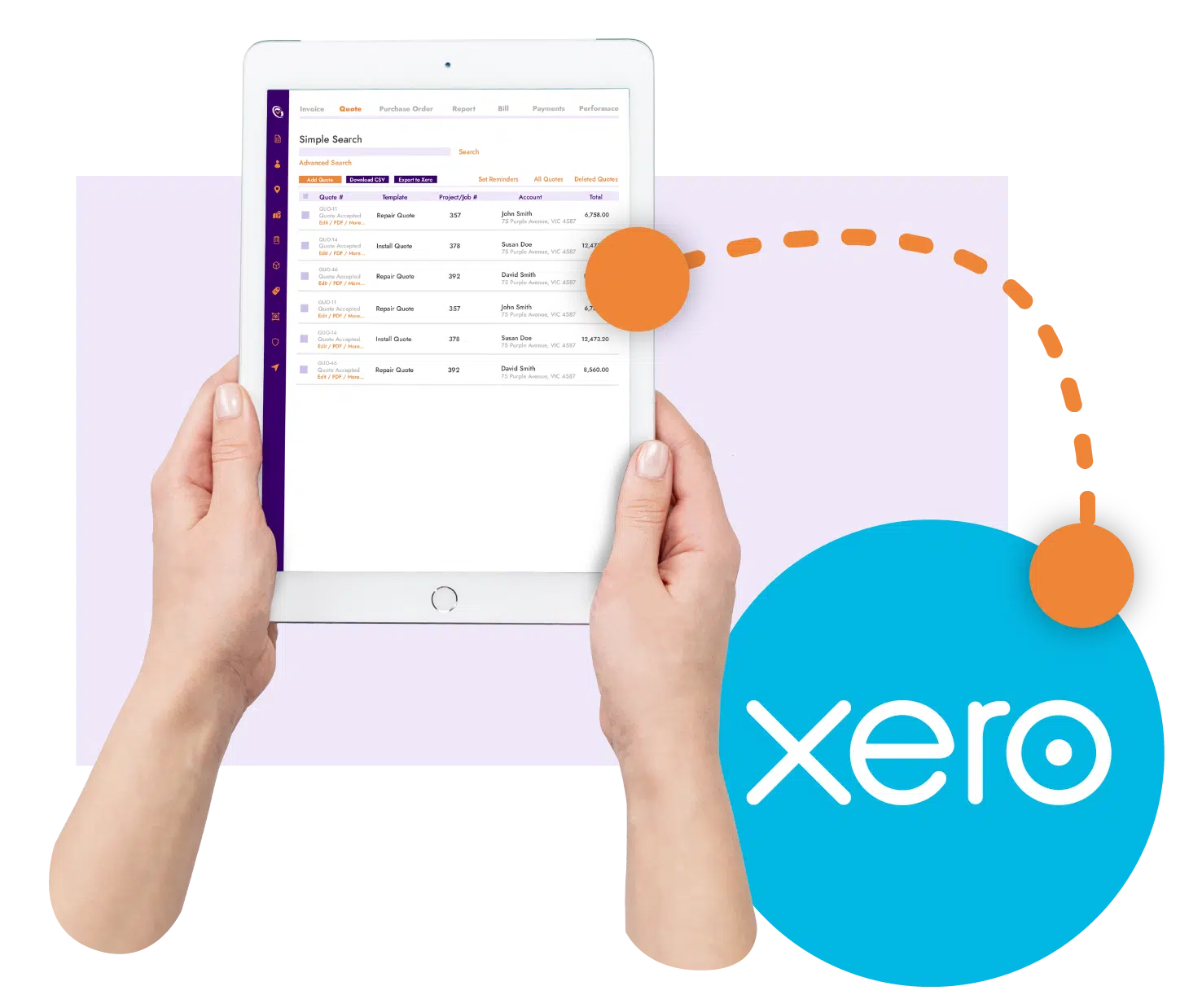 As an alternative to QuickBooks, Xero ERP systems have over 2 million subscribers and Xero users and help businesses with accounting transactions. With Xero ERP accounting software, you can better manage your budgeting and asset management.
Xero features a wide range of benefits surrounding their bookkeeping and transactions. With accounting business management in the HVAC and field service industry, you can gain better control of your budgeting and cashflow.
Pros of Xero ERP
Some of the features of having Xero accounting software in your business include:
Accessible to third party apps
Supports multi currency
Staff management options
Customer user portal
Cloud based software
Easy invoicing and quoting options
Available report templates
Cons of Xero ERP
Xero ERP accounting software, while having many benefits, also has some downfalls:
No free versions
No project time tracking
No automated reminders
No task and workflow management
No purchase orders reconciliation
No employee time features
No timesheet management
Top 7 Reasons Why You Should Choose FieldInsight As An ERP Solution
With ERP integration, FieldInsight gains more than just great accounting software. With the benefits of the five primary automations, FieldInsight is the all-in-one software that reduces wasted time and boosts productivity.
When you have a busy schedule and a pile of bills, unpaid invoices and purchase orders piling up on your desk, you need a great system to back you up. With the automated software of FieldInsight, you gain a centralised flexible system that covers everything from your accounting needs to your asset management.
1. Visible Project Management
When you have a busy field or asset based business, you need features in your software solution that will help you manage your schedule and give you visibility over your projects.
The downfall of paper based systems and single use platforms like Xero, means that you don't have full control over your project management. Unlike other systems, FieldInsight software allows you access to all your projects in just one click. With visibility over your clients and their jobs, not only will you look more professional but you will save time.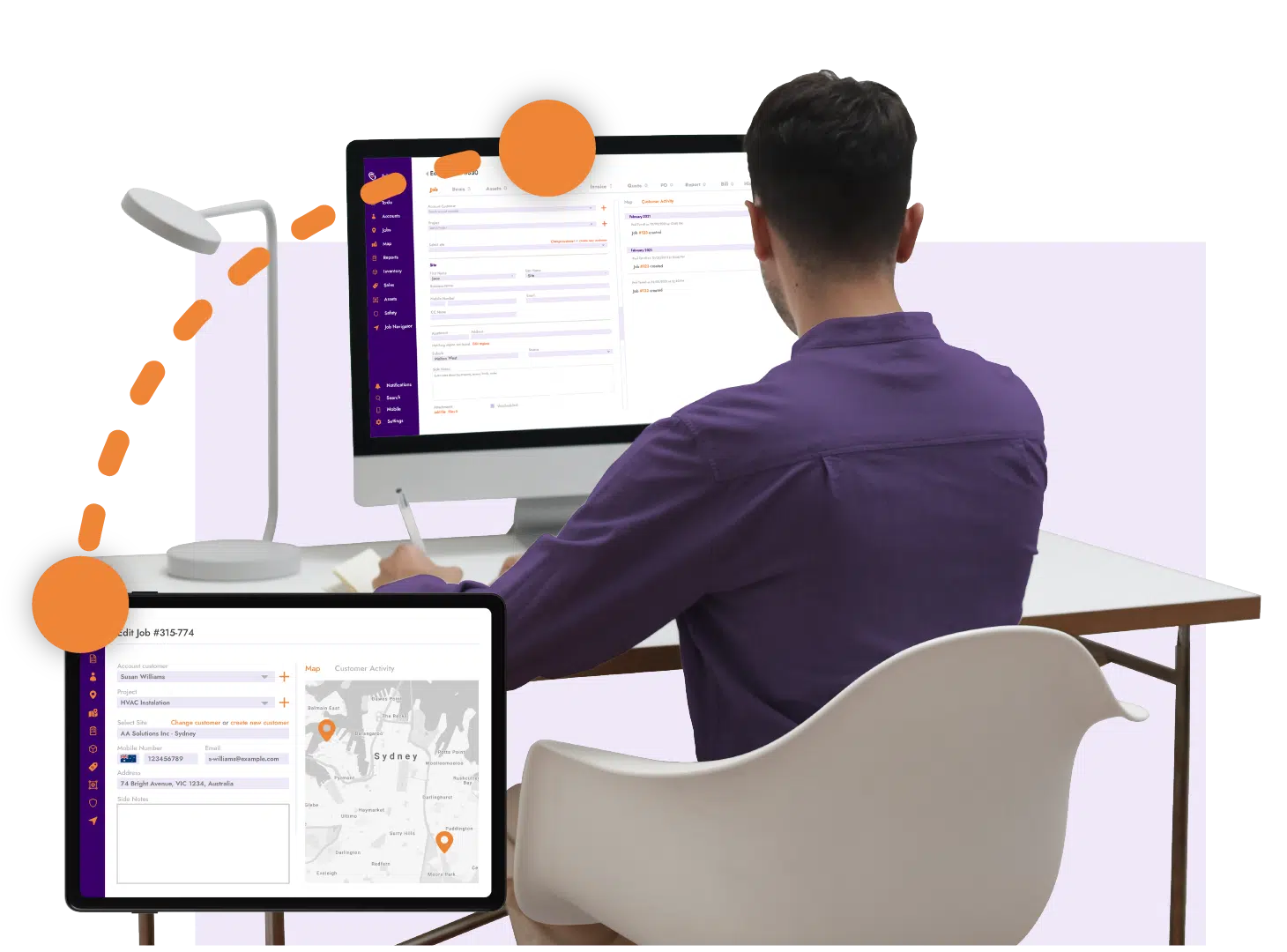 2. Real Time Information With Automation
Have you ever been frustrated when your team is working with out of date information? It is nearly impossible to get a job done right when you are dealing with out of date information and can easily lead to mistakes.
With the real time solution of FieldInsight, you can access information that is accurate from both the office and the field. With access to field management, your technicians can upload photos, reports and documentation for your office to see instantly. FieldInsight also keeps your customers up to date with easy to send invoices and up to date reminders.
3. User Friendly
What's worse than bad software? A great software that is too complicated to use.
Luckily, not only is FieldInsight a time saver, but it's also simple to use.
With field service solutions that can easily integrate into your workflow, you can customise your software to suit your business needs. FieldInsight provides easy to customise invoices and report templates. With a flexible solution in your business, you can make your software as simple or complex as needed. For growing businesses or small businesses, FieldInsight can adapt to suit your industry needs.
4. Great Inventory Management
Accurate information is a key to success for any company. Unlike software like Quickbooks or Xero, FieldInsight provides its customers with an all in one solution. With the ability to manage inventory in your business, you can create more consistency for your sales and bills.
When you have a bad inventory system in place, you will find you have discrepancies in your accounts, delays in finding the right part for the job and the inability to plan for the long run.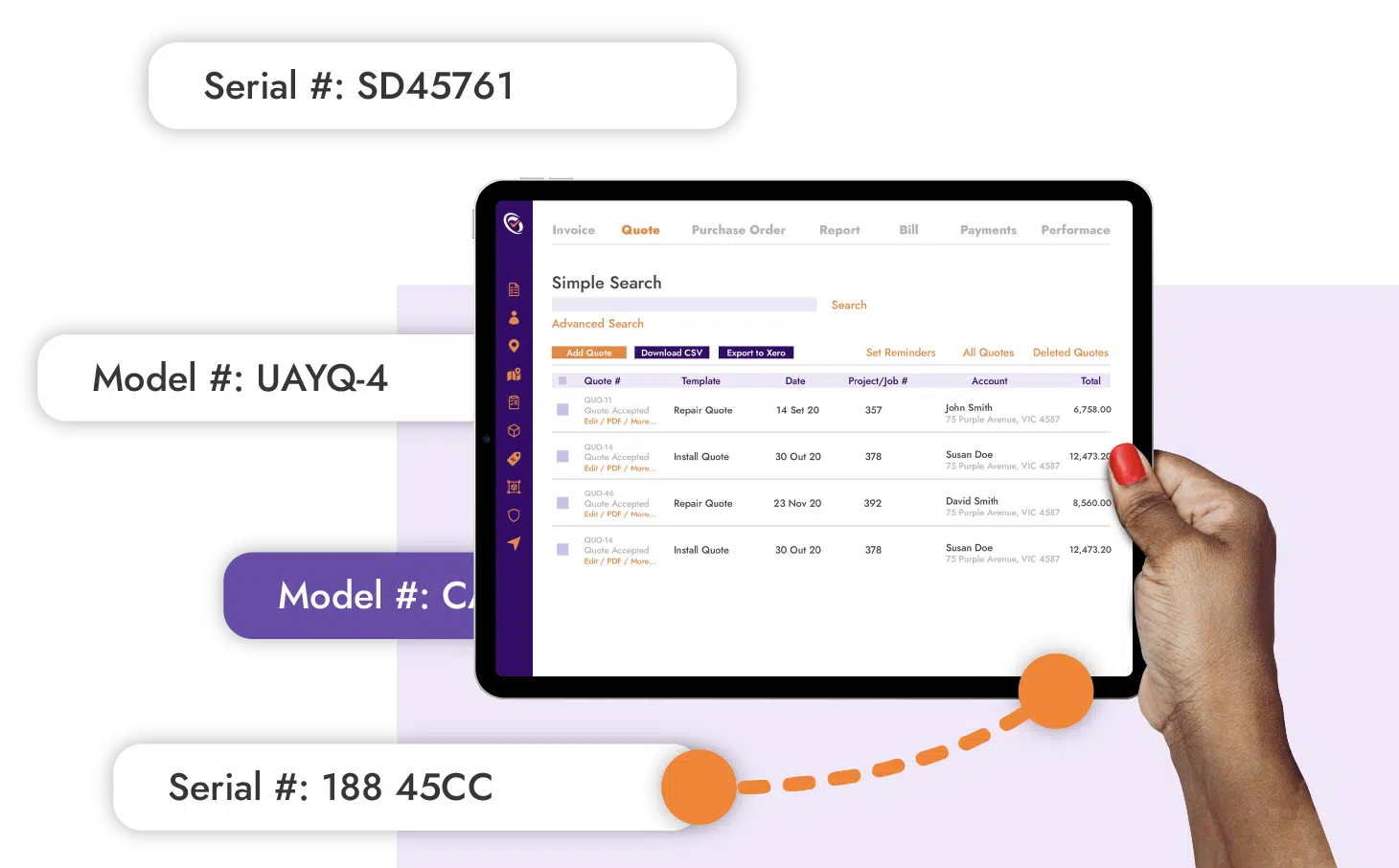 5. Effective Business Processes
To ensure that your company is delivering great services to your customers, there is often a mountain of paperwork to fill out behind every step. With protocols like SWMS to ensure your keeping safe on site and regulations to follow to keep to your SLA agreements, it can quickly become tiresome.
With features like FieldInsight's easy field management, you can ensure your technicians are ticking every item off the agenda with customisable checklists and SWMS documentation.
6. Great CRM features
CRM or Customer Relationship Management is vital in businesses that are based around sales and asset management. In the HVAC industry, long term relationships with customers are important in ensuring long term repeat work and a balanced cash flow. When you struggle to find your customer information on time or forget to keep your customers in the loop, you will find your sales struggle as a result.
When you have your customer accounts receivable for all your team to see, you create visibility and accuracy in your company. With great CRM as a part of your services, you can keep on track of your payments and invoices with ease.
7. Flexible Asset Management
Going hand in hand with great CRM is great asset management. With the ability to track your assets, you can ensure that all your customer's assets are working at peak performance and better predict trends and defects for the future. Asset management in your company helps to reduce equipment downtime with preventive maintenance and ensure your warranty requirements are completed.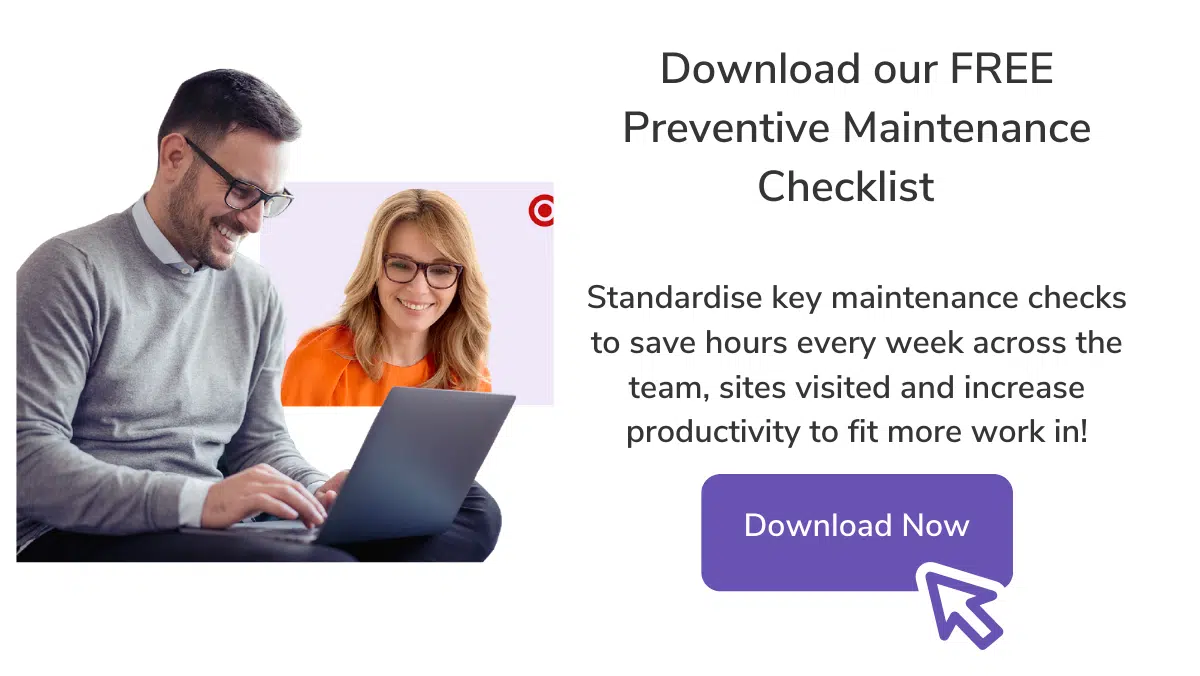 When you have FieldInsight as your chosen software solution, you gain more than just easy accounting software and integration.
The Right Accounting Software For You
Unlike solutions like Xero ERP, SAP ERP or Microsoft Dynamics, FieldInsight job management software is an all-in-one solution that is flexible and designed to grow with your needs.
What are you waiting for… Book a demo today and find out what a cloud based accounting software and all in one solution like FieldInsight can do for your business.
What You Should Do Now
Book a Demo. You'll be in touch with an automation expert who has worked in this space for over 5 years, and knows the optimal workflow to address your needs.
If you'd like access to free articles about managing HVAC workflows, go to our blog.
If you know someone who'd enjoy reading this page, share it with them via email, Linkedin, Twitter, or Facebook.