Maintenance Work Order (Guide and Template)
In the field service industry chances are that you use work orders on a regular basis. With maintenance work orders it can be either digital or paper forms that put down the work requests for your maintenance teams to complete. Work requests can also involve details on skills, or tools needed on the job and include customer instructions.
In this guide we learn more about how work orders can be better managed.
Getting Started with Maintenance Work Order
Work order management is a part of asset management and is a useful tool for communicating a maintenance request or list of jobs that need to be managed properly. A work order can include multiple tasks and help to avoid steps being missed in relaying details from a customer to the office, and passed onto the field.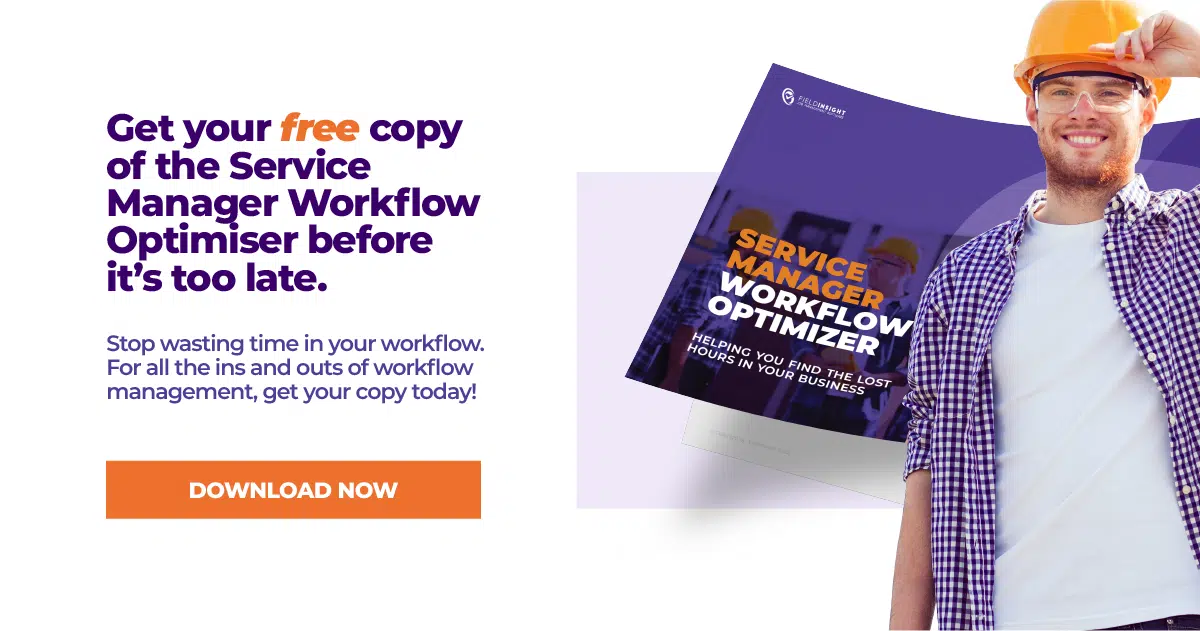 Types of Maintenance Work Orders
As part of the maintenance processes, there are 4 main types of work orders that are routinely used in by field service businesses:
1. Preventive Maintenance work orders
Similar to a corrective maintenance work order, preventive maintenance work orders are used to prevent a problem from occurring. Preventive maintenance is used as performance monitoring and is scheduled work at planned intervals. These can include tasks such as 'inspect HVAC units for leaks' or 'change oil in equipment' with the aim of preventing defects from occurring.
2. Corrective maintenance work orders
A corrective maintenance work order is used to restore any defects in assets to resume normal functions. Corrective maintenance requests are used to fix a problem after it begins to occur. An example could include, 'change worn fan belt in unit' or 'top up lubricant'.
3. Predictive maintenance work orders
A predictive maintenance work order is put in place to avoid unplanned downtime and hazards. This type of work request involves using real time tracking and previous maintenance history to determine when a defect will occur in the future. Pre-emptive steps for example could include; 'perform vibration analysis on unit', or 'conduct fluid analysis'.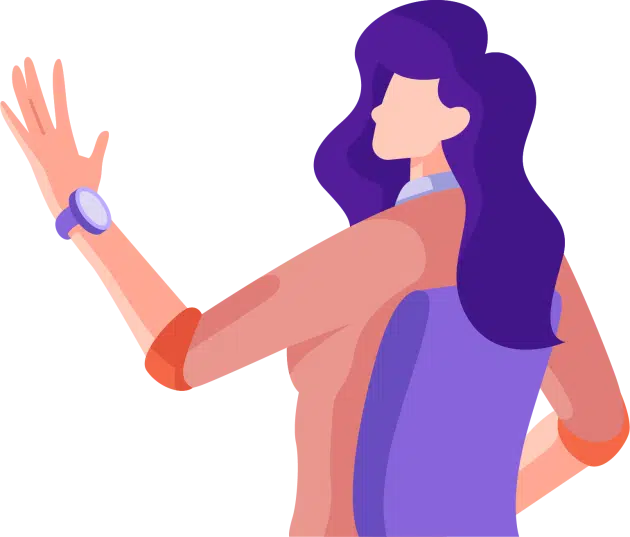 4. Reactive maintenance work orders
A reactive maintenance work order is all about maintenance operation after a defect or risk has occurred. Reactive maintenance tasks are often not scheduled work in advance, but as a response to a development in an asset. An example of this maintenance work order could be, 'fix leak on water system', or 'Replace damaged pipe'.
Top Maintenance Work Order Problems and Challenges
For both planned and unplanned maintenance work orders, there are challenges and problems that can make it harder for your workflow to run smoothly. As a part of business management here are some common problems and challenges that you might encounter:
1. Lack of visibility for a maintenance manager
With little or no real time reporting in your business, your maintenance managers may struggle to have full visibility over maintenance operations. Maintenance inspections in the field without the right documentation can fall off your radar completely, and you may find yourself at a loss when the client turns around asking for proof. It's important that you have visibility over all your jobs so you can keep your team on track.
2. Interrupted management process
As part of your workflow process, you need to have good accountability amongst your maintenance departments and facility managers, to ensure that regulatory compliance is being maintained and all jobs are running according to plan. When relying on just pen and paper to track your general maintenance, you will find gaps in your job cycle and a lack of necessary details in your completed work.
3. No room for continuous improvement
As part of your standard operating procedures, you should ideally have steps in place to help your business continuously improve. However, when you are struggling with your maintenance management process, you will find your time spent on fixing mistakes due to human error, chasing information, and essentially running around in circles.
When you have a job management software in place, you can turn this negative process around. With a job management software you can track you work orders, maintenance metrics, use task identification, give technicians access to necessary details, and keep a thorough asset history.
Benefits of Automated Work Orders vs Paper-based Systems
Trying to determine what work was completed from a brief description when you tech has submit paperwork as an asset test? Pen and paper are not reliable when it comes to work order management and can leave your business in the lurch.
With an automated work order management software, you will find everything from general maintenance, to tracking labor hours or safety notes becomes easy.
The benefits of a automated work order management software are:
Real time data to keep everyone on the same page
Streamlined documentation process to cut wasted time
Push notification systems to inform techs, the office and clients
Tracked history of purchase orders
Ability to attach pictures to job reports
Access to all asset data from mobile devices
Easily share data with the whole maintenance department
See what has been completed by your maintenance team
Manage maintenance work without diving into filing cabinets
No more paper records needed!
Managing Maintenance Work Orders Best Practices
Trying to keep your work order management system on track? Here are the best practices you can implement into your business:
1. Set goals for your work order management
One of the best ways to ensure that you are growing is by setting achievable goals for your business to follow. Your goals and KPIs (Key Performance Measures) will help you determine what areas of your business that you want to improve on.
Whether you want to focus on improving your reporting or your maintenance technicians schedule, you need to find quantifiable data that you can easily track.
2. Set defined roles for your maintenance team
So you don't have confusion or missed steps in your workflow you should ideally have a firm structure within your maintenance team. Define who will create documentation, review work orders, manage reporting, and track your progress towards your goal.
3. Centralize your data
Nothing is worse than when you are dealing with stale information or the wrong information entirely in your maintenance tasks. Whether you get the wrong customer name, asset details or fill out the wrong documentation, you don't want the wrong data in your workflow. By centralizing your data, you can ensure your data is managed properly and up to date.
4. Review your work order history
Reviewing and improving. A great way to see what you can improve on moving forward in your business, is by looking at what did or didn't work in the past. Reviewing how your operations work can be hugely beneficial. Don't keep making the same mistakes over and over again.
You'll find that with hindsight, you can easily improve your equipment maintenance and work order management, without the frustration.
Using Software To Support Your Ongoing Work Orders
When performing a maintenance task, you can help eliminate wasted time from your workflow by implementing work order management software.
1. Easily manage work with scheduling software
With scheduling software you can set your work, assign technicians and manage work requests with just a few clicks. With easy drag and drop options and high visibility over your schedule, you can ensure that your business is running smoothly. Imagine if you could see what jobs have been completed with just a glance? Whether in your slow season or the peak of your busy season, simple scheduling can save you valued time in your workflow.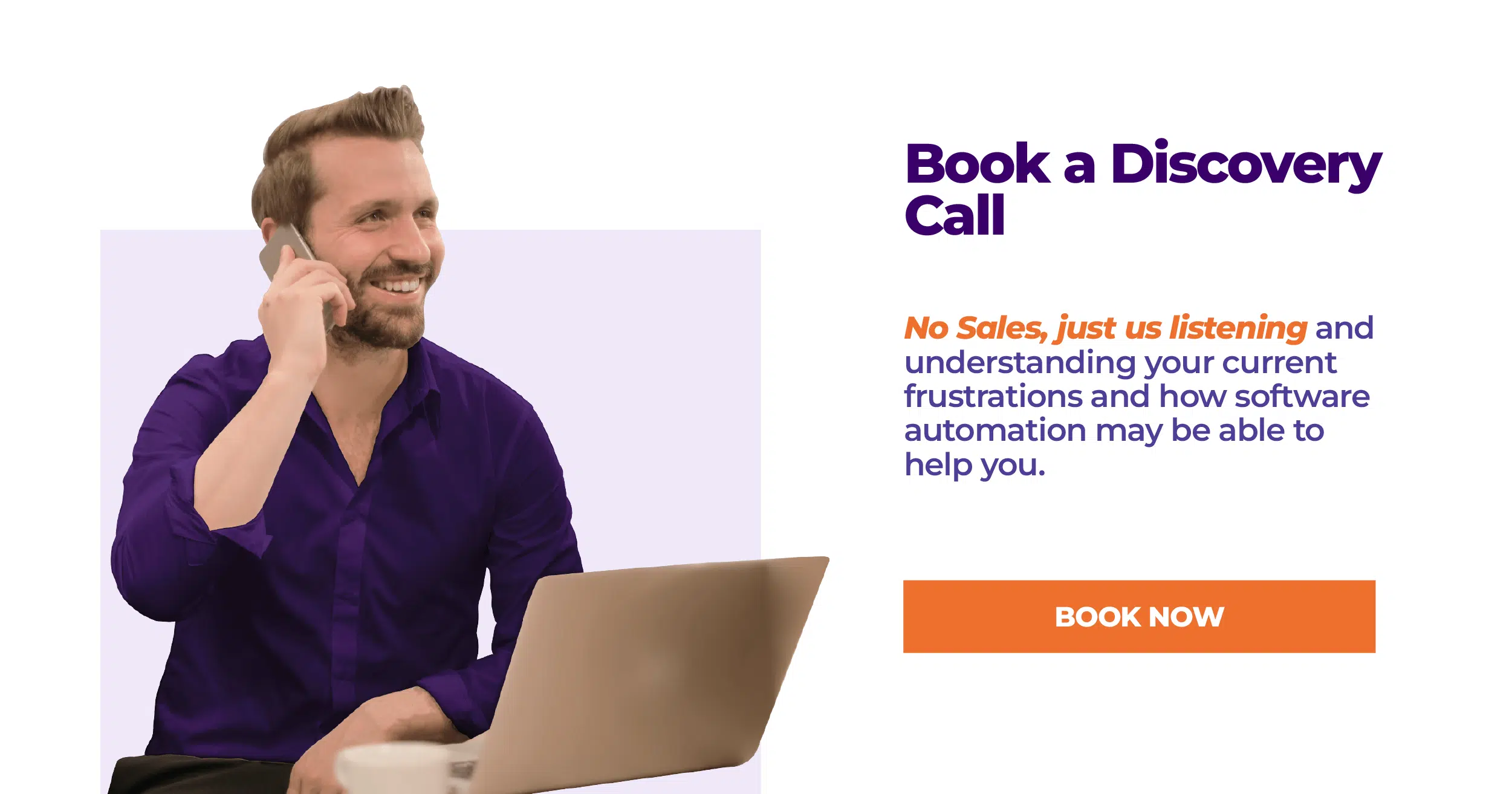 2. Track customer details with CRM
Customer relationship management can track your customer details, upcoming jobs and past asset history. Next time your struggling to find a work order or maintenance request, think of how easy it would be if all your information was accessible in the one place, searchable by name, job, address, or email.
3. Field tracking with mobile software
You can easily track your work orders with field service software to ensure that your maintenance teams always have the data they need from checklists to SWMS documentation. If you had all your team running in the same direction, you could gain more insight into your schedule and better manage your work orders.
4. Work order management software + automation
Work order management when paired with automation allows you to bring the power back into your business. You can access maintenance planners, see the exact location of assets, update checklists, and track data from a central office database. For a cost effective solution to your chaotic workflow, a work order management software can help your business stand out from the crowd of competitors.
With FieldInsight you can grow your business without the added hard work and frustration. Find out what your potential can be when you have a work order management software at your back.
What You Should Do Now
Book a Demo. You'll be in touch with an automation expert who has worked in this space for over 5 years, and knows the optimal workflow to address your needs.
If you'd like access to free articles about managing HVAC workflows, go to our blog.
If you know someone who'd enjoy reading this page, share it with them via email, Linkedin, Twitter, or Facebook.