Firemate Review and Alternatives (2023 Guide)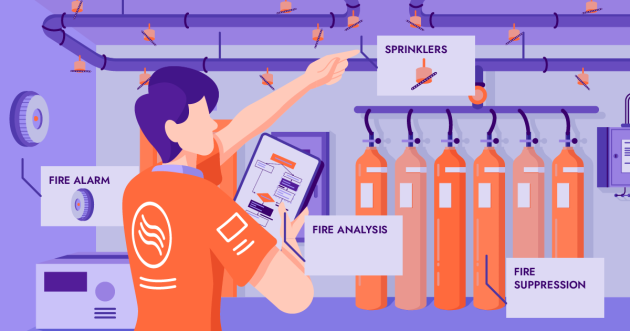 Asset management software has been the turning point for many businesses when managing thousands of small assets for customers. With the ability to use a centralised system to organise assets and boost fire protection control and checks, you can eliminate the need for slow paper based systems and reduce wasted time.
FireMate is an Australian designed fire protection software tool that helps businesses to manage assets. With the focus of fire asset maintenance and fire protection contractors, FireMate helps to automate and centralise jobs that would usually require the use of spreadsheets, Excel, Word and traditional paperwork. With the introduction of asset management software to your business, you can centralise your workflow into an easy online platform.
When you centralise your workflow into an online system, you can connect the office and the field teams seamlessly. With fire protection software you can ensure real time information is available/updated across the whole team and remove costly data entry and errors.
Job management platforms don't only offer an easy to use system in the field, they also offer more accuracy and in turn productivity across the team. With the ability to produce real time information and easy step by step reporting, you can significantly reduce human errors and produce more accountability in your team and faster turnaround for customers in reporting asset testing and defect management.
Fire protection apps and software can also help boost your customer service with online features that increase visibility to the work that has been completed. With the support of online software and apps, you can reach your customer's information with just a few clicks and provide your clients with the information and fire protection service they need.
Are you looking to boost your HVAC business and improve your business profitability? Download the FieldInsight's HVAC growth formula to boost service work and even out the workload over the year.
FireMate Review: Key Takeaways
FireMate is an Australian fire protection software that centralizes and automates asset management, improving fire protection control and eliminating the need for paper-based systems.
FireMate offers features such as asset management, accessibility on multiple devices, billing options, scheduling & contract management, and preventative maintenance.
Drawbacks of FireMate include no calibration management, no inventory systemization or automation, no predictive maintenance options, and missing five primary job management workflow automations.
FieldInsight is an alternative to FireMate, offering advanced asset management, powerful job scheduling, five primary automations, a star delivery model, and user-friendly interface.
FieldInsight also provides quick and easy report generation, SWMS creation for compliance, customizable templates, and automatic follow-ups and triggers.
Pros of FireMate
FireMate as a fire protection application allows easy access for your asset information in a centralised system.
Some of the pros of using Firemate as your fire protection maintenance software include:
Asset management features
Accessible to ios- iphone, ipad, Mac, Windows and Android devices
Billing options
Scheduling & Contract management
Service management
Mobile accessible and offline options
Preventative maintenance friendly
Cons of FireMate
FireMate is fire protection software that allows for work to be completed within the one software with integrations to accounting packages.
The downside to using FireMate as your fire protection maintenance software include:
No calibration management
No inventory systemisation or automation
No predictive options for maintenance
Missing the five primary job management workflow automations supporting end to end
Doesn't have a five star delivery model
What's the best alternative to FireMate?
As an alternative to FireMate as a fire protection maintenance software, FieldInsight is top of the class job management and end-to-end field service management software. Based in Australia, FieldInsight uses state of the art software to help your company grow, boost your relationships with your clients, make reporting easy and provide fire protection maintenance outcomes/reports to meet compliance obligations. FieldInsight's strength lies in the asset management features that are available in both the app in the field and in the office.  The key connectivity between the two means you have a connected team that can manage any scenario as it arises.
With preventative Maintenance software in your company like FieldInsight, you gain more than just great asset management and fire protection software. When you choose FieldInsight, you gain more control over your workload and more connectivity amongst your team. When looking to boost your business profitability, fire protection maintenance software like FieldInsight will help centralise your fire contractors and improve compliance.
Top 9 Reasons Why You Should Choose FieldInsight Over FireMate
With FieldInsight, not only do you have great asset management, but you gain access to flexible and customisable features.
Fire contractors and fire protection services have an important role in ensuring compliance and safety for their assets. Without the assistance of fire protection maintenance software, you will be subject to excessive admin hours, double data entry and frustrating inflexible reporting that is both easy to lose and hard to update at a moment's notice.
With the best in field service automation, FieldInsight can provide automated workflows that will be customisable to your business needs. With FieldInsight, your business doesn't have to change to suit the software, with FieldInsight, you have access to customisable fields and adaptable templates for your work.
Why you should choose FieldInsight over other fire protection maintenance software:
#1 Powerful Job Scheduling
As a part of FieldInsight's flexible job management features, you gain access to end to end field service management to improve the efficiency of scheduling. With FieldInsight's easy to use application, you can work to ensure compliance and access quick reporting with just a few clicks.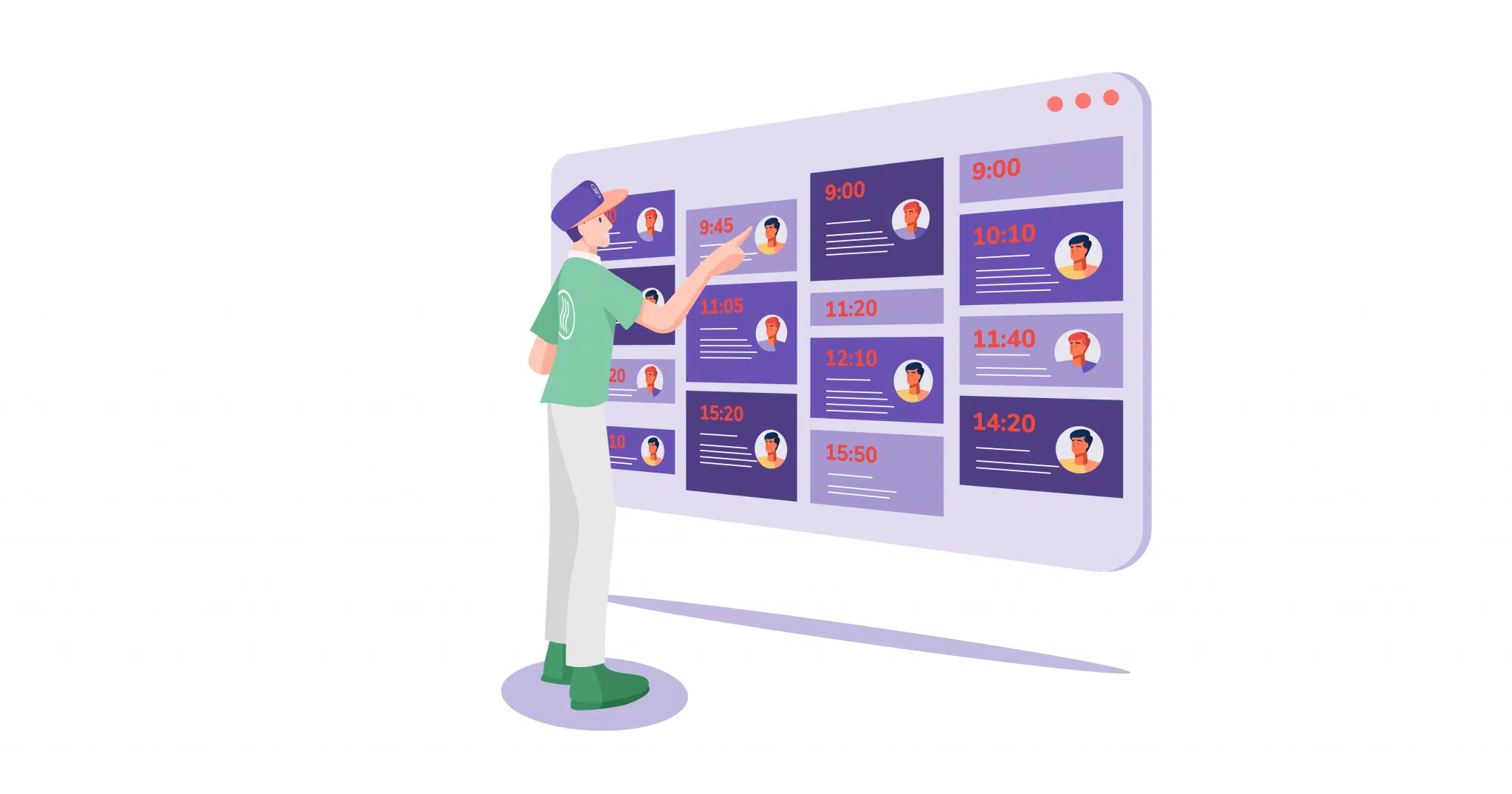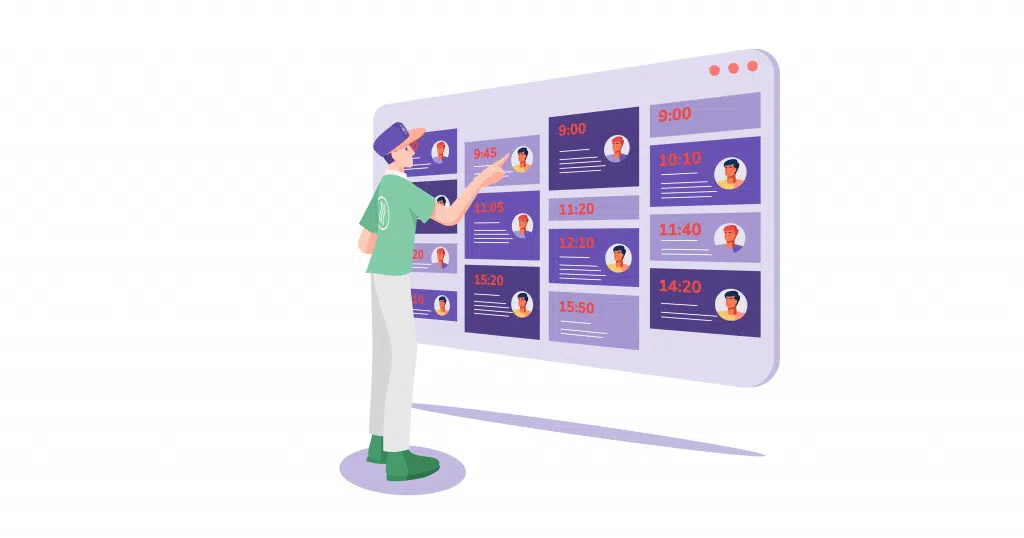 With FieldInsight's powerful job scheduling and timesheet features, you can reduce frustrating double data entry and cut back excess admin time. With a simple drag and drop system, you can easily capture and export information within your team.
#2 Five Primary Automations
With FieldInsight, you gain access to the five primary automations of the HVAC work lifecycle.
With the five performance systems of FieldInsight, you don't have to rely on spreadsheets and paper based systems to complete your workflow. When you have FieldInsight in company, you can access all the primary automations with everything from marketing to safety compliance.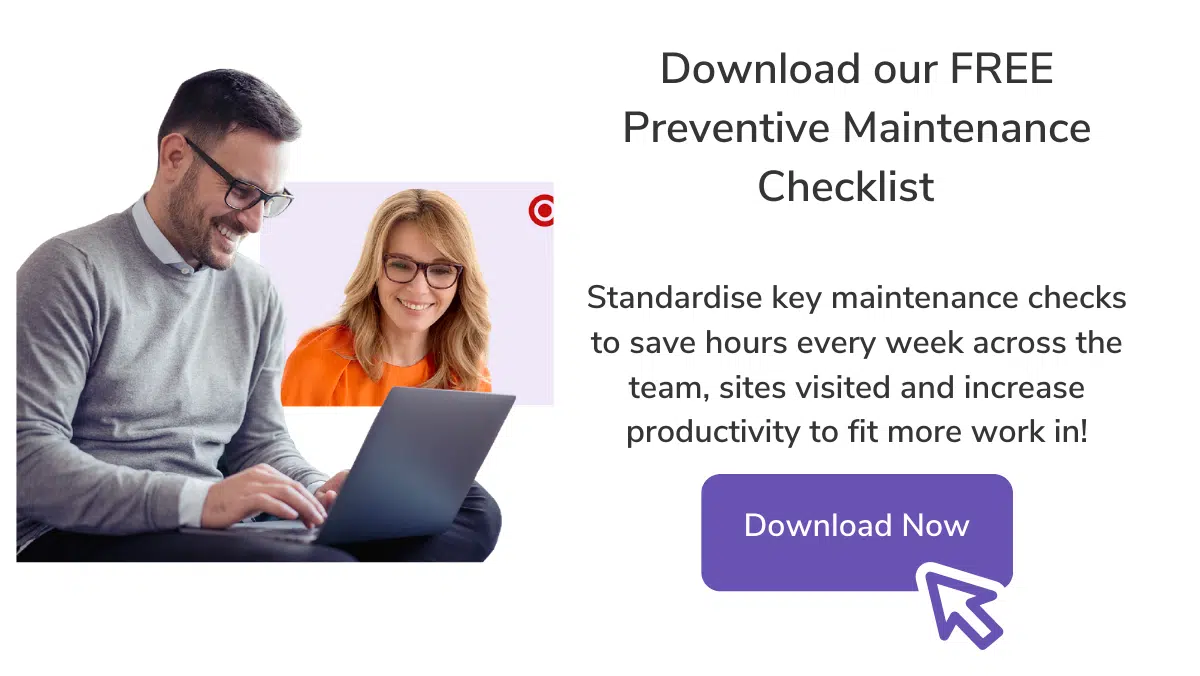 With FieldInsight you gain:
#3. Star Delivery Model
The star delivery model is all about mapping your workflow. With FieldInsight software, you can map your current workflow into the FieldInsight application seamlessly. This delivery model is all about helping you move from a paper based system to an organised end-to-end software.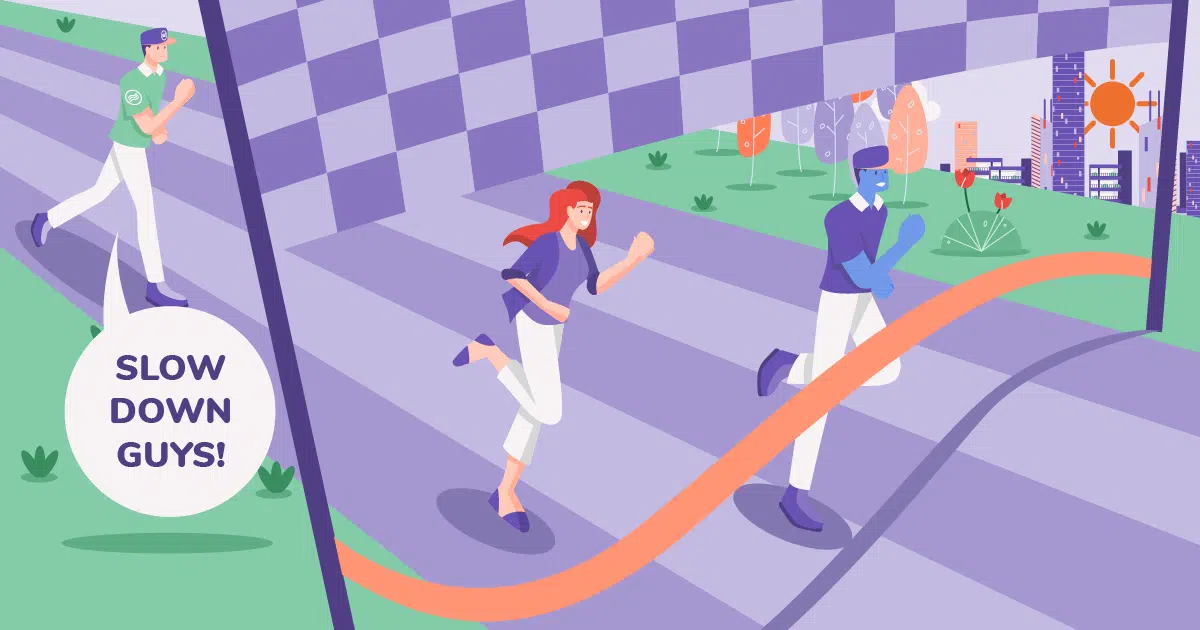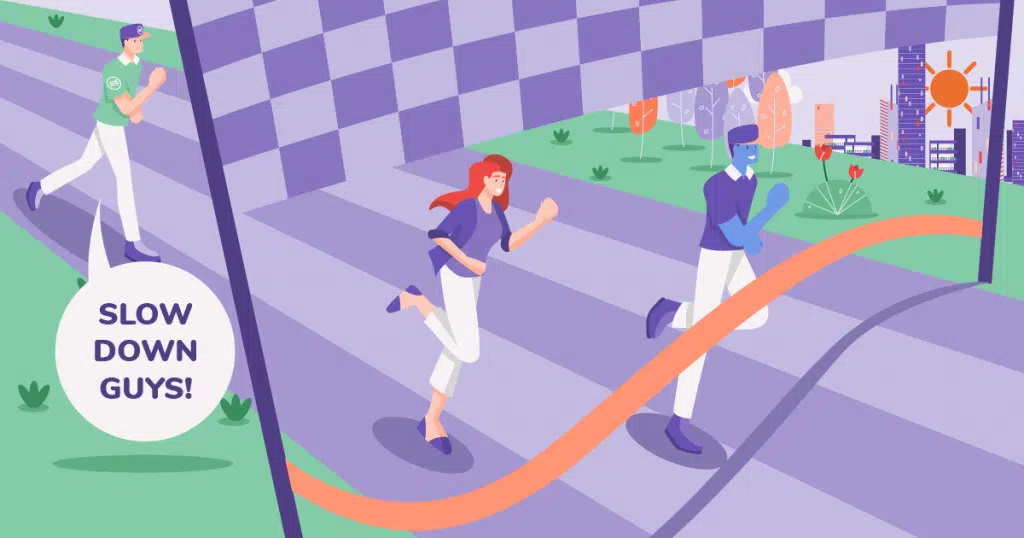 With FieldInsight you will find the key to your success is in the navigate, automate and empower features. The five star deliver model is broken down into nine steps;
Goals
Current Workflow
Workflow Mapped
Configuration
Import
Validate
Eat elephant one bite at a time
End-to-end JMS
TAPS (Advanced Features)
#4. Quick And Easy Report Generation
With FieldInsight's automatic reporting and easy click generation, you can format and create your reports the way you need, without having to adjust your workflow to suit a template version. When you have FieldInsight in your business, you put your business in a position where you can reduce wasted travel time and bring your business closer together with real time information. When your technicians have the ability to generate reports or send customer emails straight from the field, you can improve your CRM and field management with ease.
#5. User-Friendly
When you have user-friendly end-to-end project management software such as FieldInsight in your business, your team will have no trouble accumulating. With FieldInsight's easy to use software, your team will have the hang of the system within 24 hours. With FieldInsight's user friendly menu and customer service portals, you will have no problems accessing your software.
Designed with simple and flexible features, you can configure your FieldInsight software to suit your team's needs. With easily changeable settings, you can choose what your FieldInsight software will show. You can configure your FieldInsight platform to be as simple or as advanced as your business requires. With over a decade in support and configuration, FieldInsight is user-friendly and is supported with regular usability tests.
Accessible to both android and ios models including ipad and iphone, FieldInsight makes it easy to use apps in the field, use location to map your technicians and make fire protection reporting a breeze.
#6. Quick and Easy SWMS Creation for Compliance In The Field
With FieldInsight's top of the class SWMS software, you can be assured your technicians in the field will always have the right tools they need to keep them safe and get the job done right. SWMS are vital when working with high risk construction sites and are often a prerequisite before your team can even step foot on site.
Imagine if your technicians could easily update or create a SWMS from the job site, have it signed by the team and sent to the site supervisor without the pesky trip back to the office? With FieldInsight, you can rest easy knowing that you are sticking to the compliance and safety standards while saving your team wasted time.
With FieldInsight your technicians and fire protection contractors can simply access the customer's location, product serial number, reporting information or asset details with just a few clicks. With access to all of FieldInsight's features, your fire protection contractors will have all they need in FieldInsight's easy to navigate menu and features.
#7. Fire Protection Contractors and Customisable Templates
As a preventive maintenance software, FieldInsight gives you the power of taking your templates into your own hands. When you start with FieldInsight, you will notice templates already provided for you and the option to create or edit your own templates. This valuable feature of FieldInsight ensures that you can capture information relevant to your workflow without having to stick to a rigid template that doesn't suit your business needs.
#8. Advanced Asset Management
When you access FieldInsight, you gain killer asset management that you can access from both the field and the office. When your fire contractors are in a great position like this, they can use the flexible software to upload photos, data and reports in real time. With advanced asset management in your company, you can exceed your customer expectations, boost your preventative maintenance schedule and balance your yearly cash flow and workload.
#9. Automatic Follow Ups And Triggers
With FieldInsight automatic follow-ups and triggers, you won't have stale quotes or forgotten customers again. When you have FieldInsight's triggered messages enabled, you can choose to send an email or SMS to your chosen applicant (technician, unit or customer) and choose what your trigger will be. You can enable your triggers to activate a message to your customer after you have completed a job and send them an invoice. You can also activate follow-up reminders after a quote or invoice has been sent out to ensure nothing gets forgotten in your workflow.
FieldInsight is an end to end solution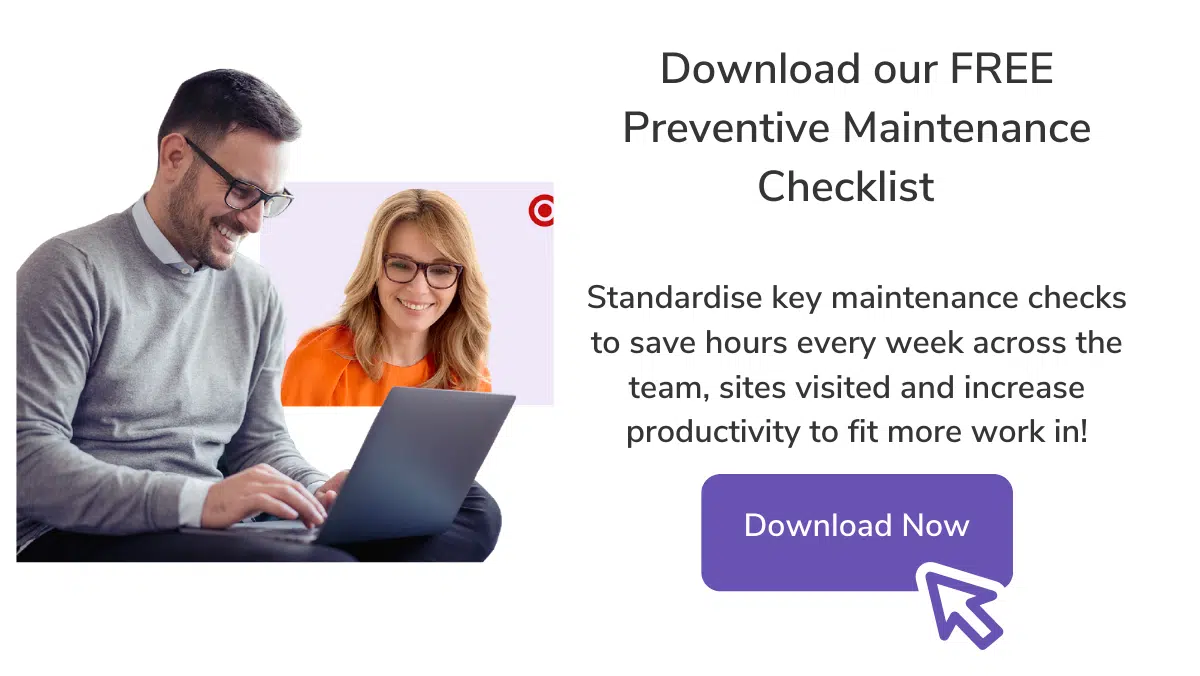 If you are looking to find out more about FieldInsight, contact us via the online chat options or book a free demo today.
What You Should Do Now
Book a Demo. You'll be in touch with an automation expert who has worked in this space for over 5 years, and knows the optimal workflow to address your needs.
If you'd like access to free articles about managing HVAC workflows, go to our blog.
If you know someone who'd enjoy reading this page, share it with them via email, Linkedin, Twitter, or Facebook.