Fire Equipment Service Guide For Service Managers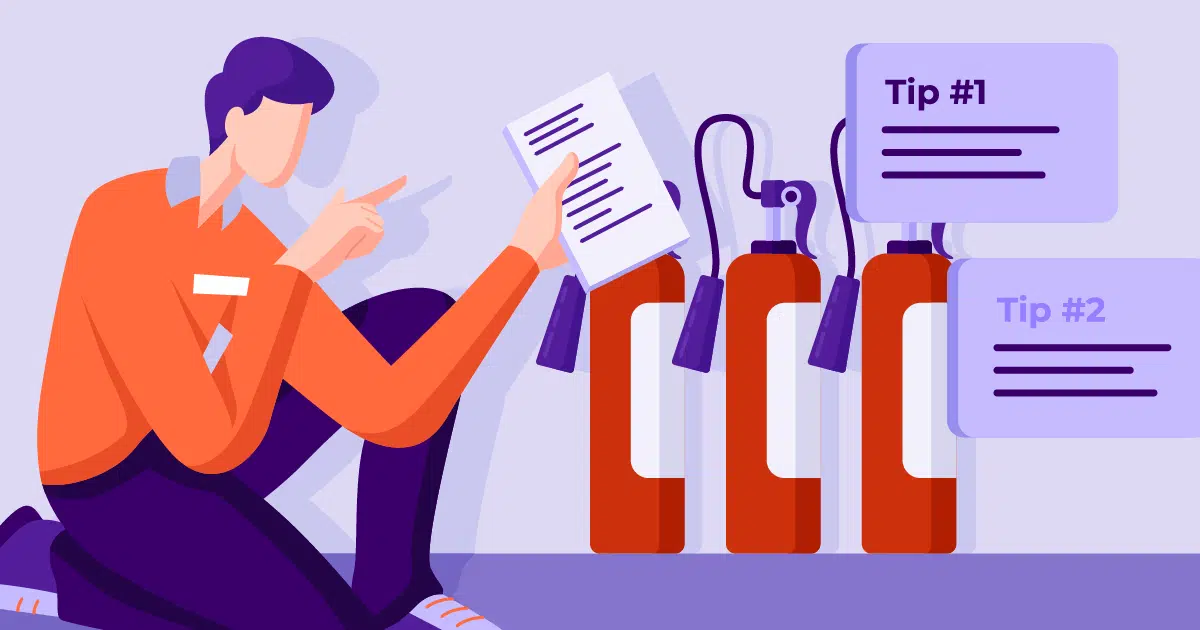 While fire protection equipment isn't used daily, it's vital that you have the correct procedures in place to ensure they are readily available. Managing fire protection equipment can be hard in the field without the right tools. You need to ensure you have brought the right equipment, completed all the right servicing, and documented your information correctly.
There is a lot of pressure placed on servicing and maintaining equipment because the consequences of fire protection equipment malfunctioning can be catastrophic. Ensure that you have the best practices when it comes to your fire protection services.
The Importance Of Fire Equipment Servicing
Maintaining correct fire safety procedures are important to meet the local fire codes in your area. With the right fire safety equipment you can easily put out small fires and prevent larger blazes from occurring. As the first line of defence, fire equipment needs to be ready at all times. This means that routine maintenance should be carried out by a licensed professional at different intervals to prevent disaster.
Inspections and maintenance is not only a necessity to your customer, but can also help balance your workload throughout your slow season. Does your workflow run smoothly?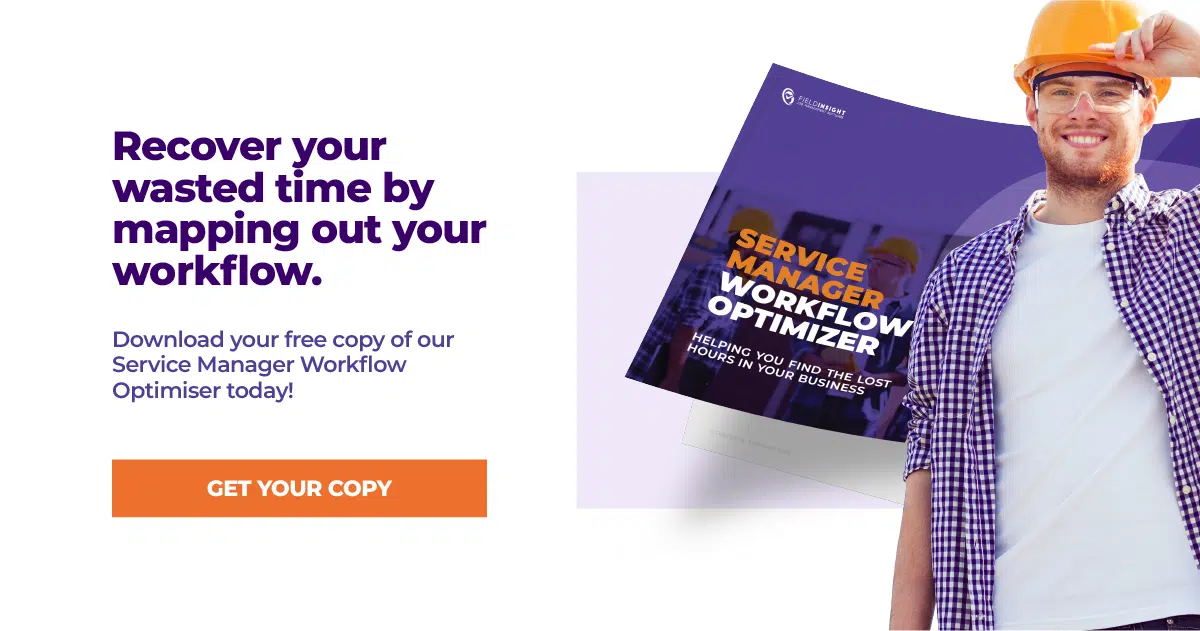 Fire Equipment Servicing Best Practices
For servicing fire doors, extinguishers, smoke alarms and other fire protection equipment, it's vital that you have the best practices in place for your business. With tools such as an inspection checklist, you can ensure that your techs in the field can complete their inspections with minimal space for error and create consistency in your workflow.
Could your fire equipment testing procedures use some work? Here are the top areas you should be focusing on:
1. Fire alarms & smoke alarms
For fire asset maintenance, smoke alarms are one of the first lines of defence. While many fire alarm systems will have a control panel to identify possible defects or faults, there is also the possibility that the system will fail or a circuit is lost. For your six month or annual inspection, a thorough service should always be performed for all smoke alarms in the building.
2. Portable fire extinguishers
Water based extinguishers, cartridge operated extinguishers, wet chemical extinguishers, stored pressure extinguishers, or clean agent fire extinguishers should all be included in your six month inspection and hydrostatic testing. When it comes to fire extinguishers you should always consider the location of your assets to ensure that they are not at risk of developing rust or being tampered with.
As part of your field management you need to adhere to the correct local codes and regulations to ensure that all fire extinguishers and equipment are ready to be used at a moment's notice.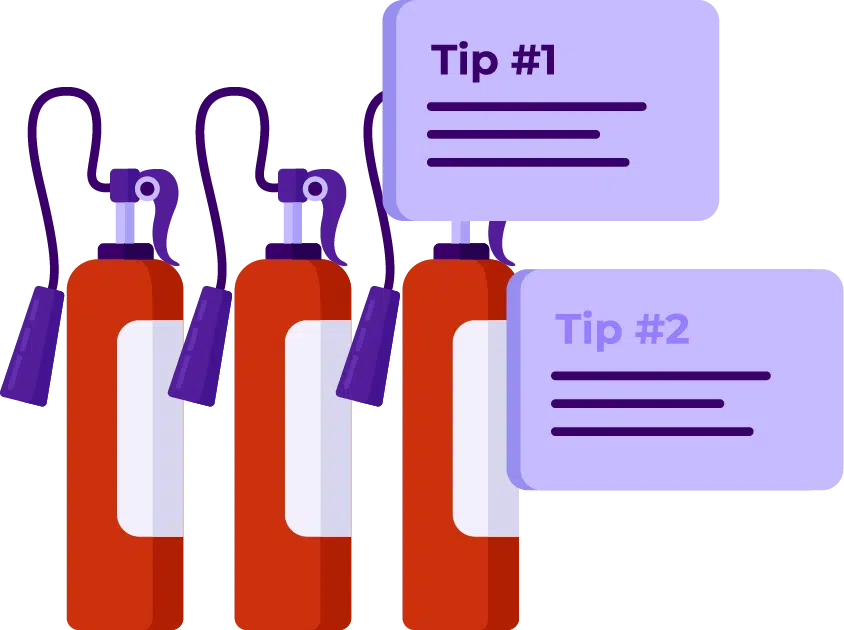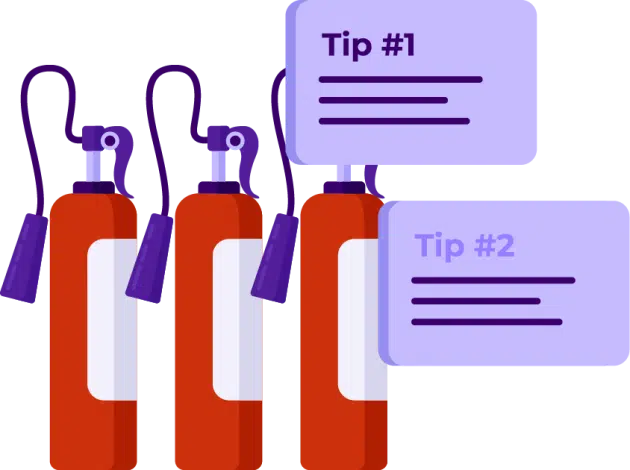 3. Electrical hazards
In all your yearly or monthly inspections, inspecting for electrical hazards is always recommended. Finding a small faulty or frayed wire could mean the difference between a small repair job and millions of dollars in fire damage. Identifying potential fire hazards is an important task, but one that is often overlooked. Before sending your techs to the field, ensure to include this step on their checklist.
One of the benefits of software include the simplicity of checklists. Imagine how much time your field maintenance team could save if they had real time information and instant reporting at their fingertips.
4. Sprinklers
As part of your fire safety and facility maintenance, the sprinkler system or suppression system should always be another factor on your checklist. Unfortunately without inspections, your customer will never know if their sprinkler system is working properly or not until it's too late.
When you send your techs out to inspect a sprinkler system, you should always make sure that you have listed the correct maintenance procedures for them to follow to create more accuracy in your field work.
5. Emergency signs and lighting
Emergency signs and lights can be the defining factor in saving lives in the case of an emergency for your customers so it's vital that they are always in working order.
As a part of your asset management, you techs need to have the right training in place to help them identify potential hazards on site. A large part of your fire safety maintenance will be your record keeping and documentation. Without correct documentation, you have no accountability or visibility over what your techs are completing in the field. Don't put your customers or business at risk with out of sync procedures.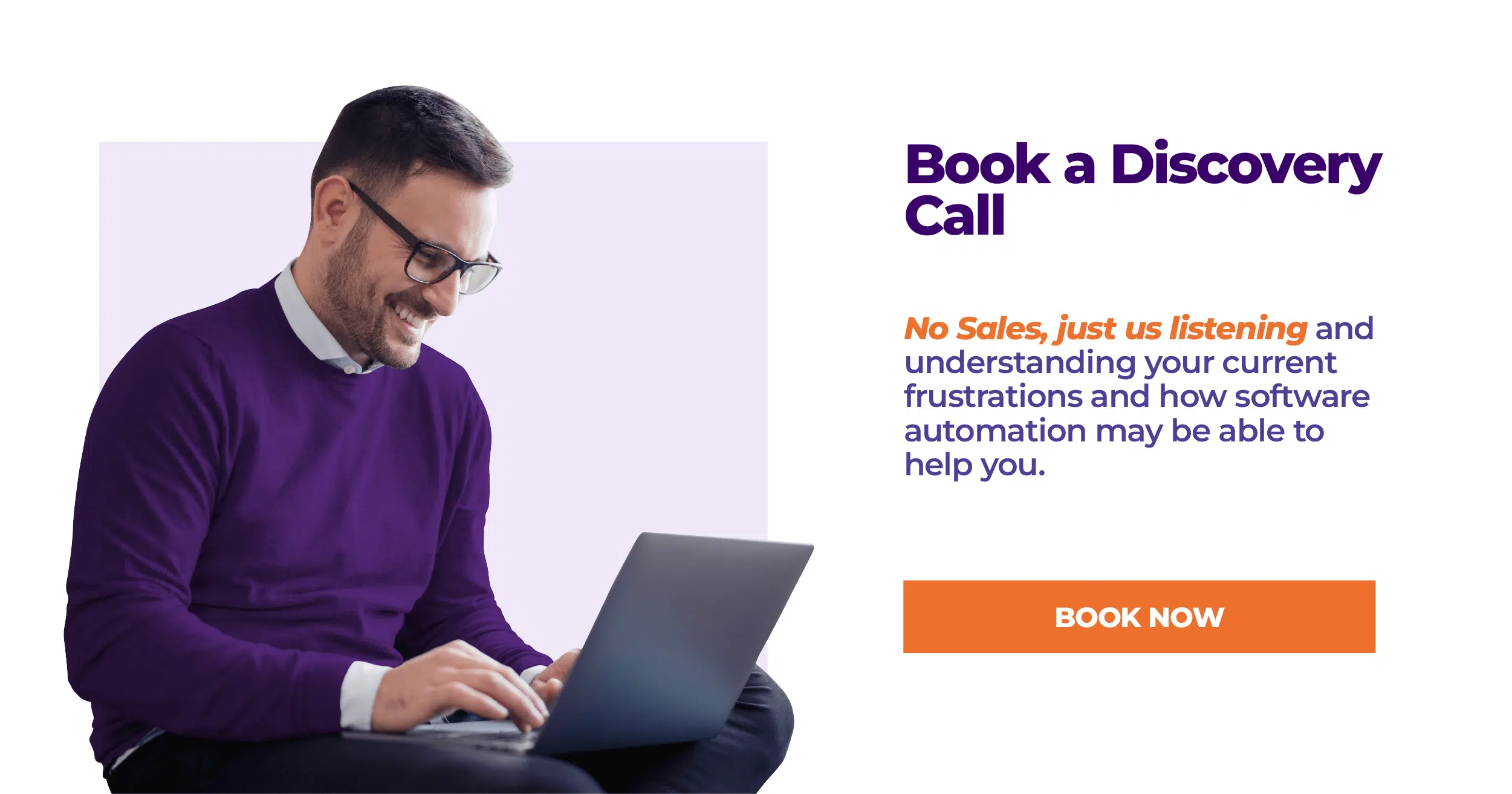 Using FieldInsight's Fire Protection Software
When it comes to fire safety and maintenance, there are a few things your business should consider:
Qualifications
Frequency of maintenance
Procedures and checklists
And record keeping
Do you have an accurate record of your fire inspections and maintenance jobs?
With an automated field service software, you can easily upload information straight from the field and access asset data, customer details and safety documentation. FieldInsight allows you to access real time information from the office and the field to ensure that all your team is synchronized.
Get on top of your fire inspection with a Fire protection software solution today. You can book a free demo to discover how FieldInsight can help you, by clicking the link.
What You Should Do Now
Book a Demo. You'll be in touch with an automation expert who has worked in this space for over 5 years, and knows the optimal workflow to address your needs.
If you'd like access to free articles about managing HVAC workflows, go to our blog.
If you know someone who'd enjoy reading this page, share it with them via email, Linkedin, Twitter, or Facebook.