The Complete Guide To Facility Maintenance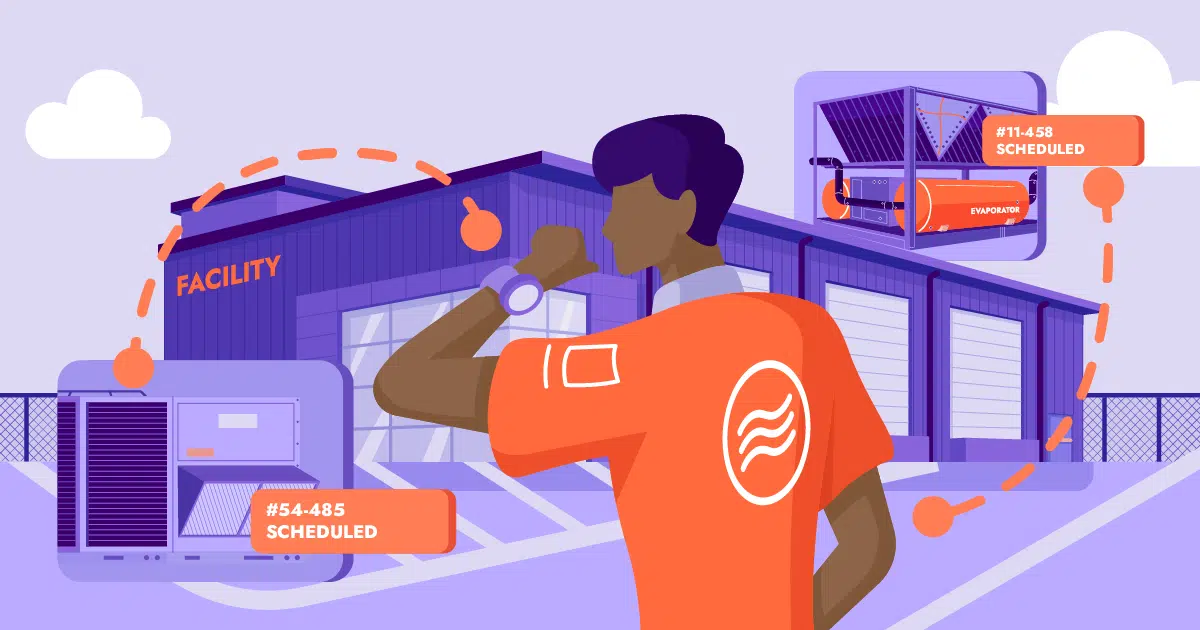 Preventive maintenance comes in a variety of forms. Throughout the HVAC, plumbing, electrical, fire safety, mechanical and field service industries, maintenance is essential to ensuring long lasting assets and minimal unplanned breakdowns. Facility and building maintenance software helps to alleviate the stress behind chaotic workflows. By using tools such as building maintenance software, you can effectively save time and effort by allowing automation to do the heavy lifting for you.
In this complete guide to facility maintenance we will take you through the top factors you need to know about facility and building maintenance.
What is facility maintenance?
Facility maintenance involves tasks and jobs that are designed to increase longevity and utility of a building as well as reduce the chance of unplanned breakdowns. Types of facility maintenance can include; commercial buildings, industrial maintenance/industrial infrastructure and residential buildings.
Key tasks that are maintained with facility maintenance can include anything from snow removal to inspecting medical equipment to HVAC units. Facility maintenance encompasses a wide range of tasks and assets and without a smoothly running system, it can be hard to maintain consistency and productivity.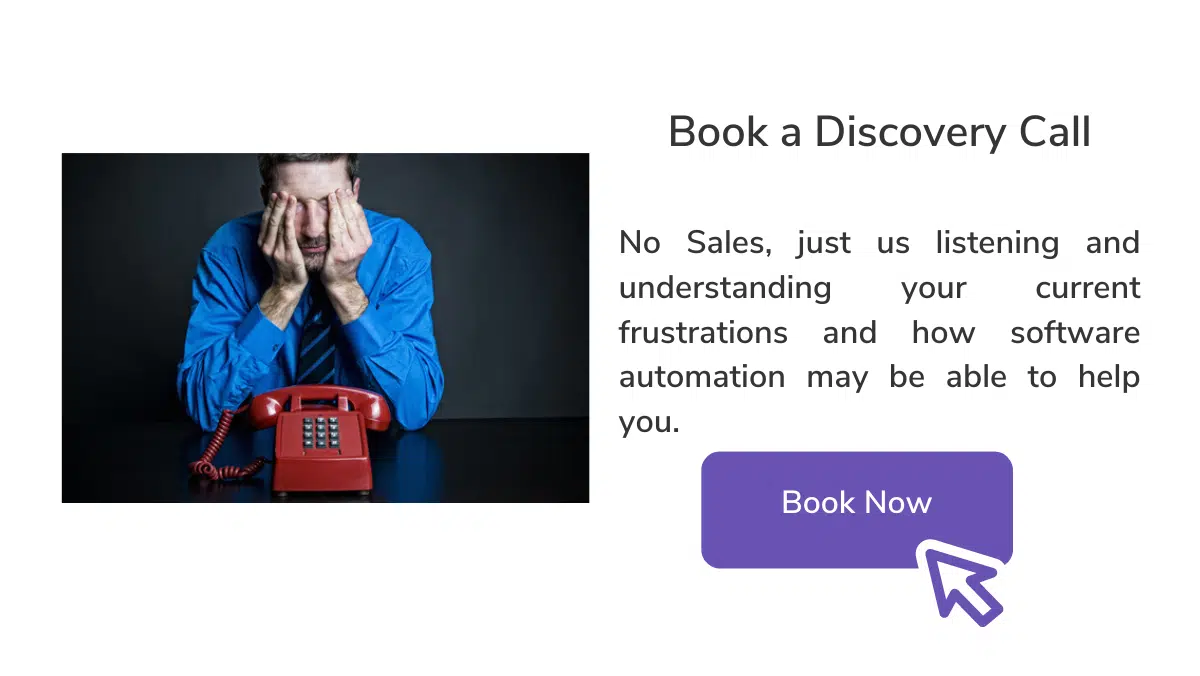 Why is facility maintenance important for your business?
Facility maintenance is vital to long lasting client relationships and well performing assets. For a building or facility manager, the essence of maintenance involves the exterior of the building, the building systems, the building infrastructure and the surrounding area of the building.
Without smoothly running plant maintenance in your business, you will find that you have more frequent unplanned breakdowns and a lowered level of productivity. With correct facility maintenance practices you can increase your quality of work and easily meet all your Service Level Agreements (SLAs). Proper maintenance will also help to balance your cash flow for your business and ensure you have regular and consistent work.
Top maintenance tips facility managers should follow
Facility managers have a tough job involving juggling schedules, maintenance requirements, safety and client communications. With facility and equipment maintenance there are some key steps you can take to make sure your facility management operating procedures run smoothly.
With the right work order management in your business, you can reduce wasted time and human error. Here are the top 5 tips you need to know as a facility manager…
1. Create facility management checklists
One of the most effective ways to reduce mistakes around maintenance is with facility management checklists. For the best practices in property maintenance, checklists help to identify step by step processes that eliminate space for error and mistakes while in the field.
Without checklists, you will find you lack consistency in your work and technicians can easily forget simple steps.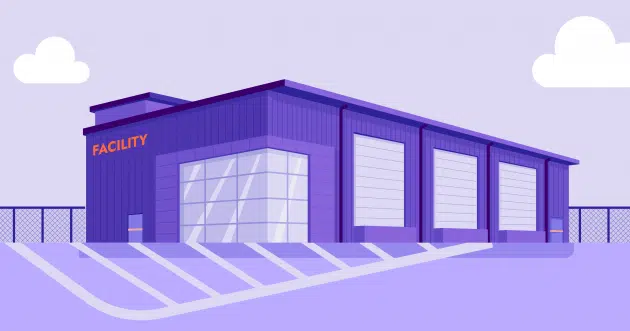 2. Ensure up to date training of facilities maintenance
Do you have the skills you need in-house? For some businesses in the field service and facility management field, they may find their team lacking in the skills they need. If you find that your skills are lacking you have two options; you can outsource or train up your team.
When it comes to maintenance, ensuring you have the right training is essential. For the best equipment maintenance you need to be up to date on the manufacturer's warranties as well as the most recent codes and practices surrounding safe work.
3. Know your SLAs
Keeping on track with your SLAs will be detrimental to your customer relationships and longevity of your assets. Whether your client's assets include construction equipment or fire protection management, you need to know what your SLA is expecting of you and your technicians.
SLAs and the manufacturer's warranty are both vital to ensuring that you maintain the correct maintenance frequencies and tasks. When you break an agreement with your client or manufacturer, you will leave your business open to liability and lawsuits.
4. Ensure safety is always a priority
As part of your maintenance tasks for facility management, you will be required to inspect existing systems and equipment. Following protocols for safety is vital with such tasks due to risks such as frayed wires, fire hazards or slips, trips and falls on the site. Workplace accidents can easily happen if you don't have the right risk assessments and SWMS in place. For your maintenance work, you want your technicians to have easy access to the documentation process so they can keep the correct paperwork up to date and ensure everyone is safe on site.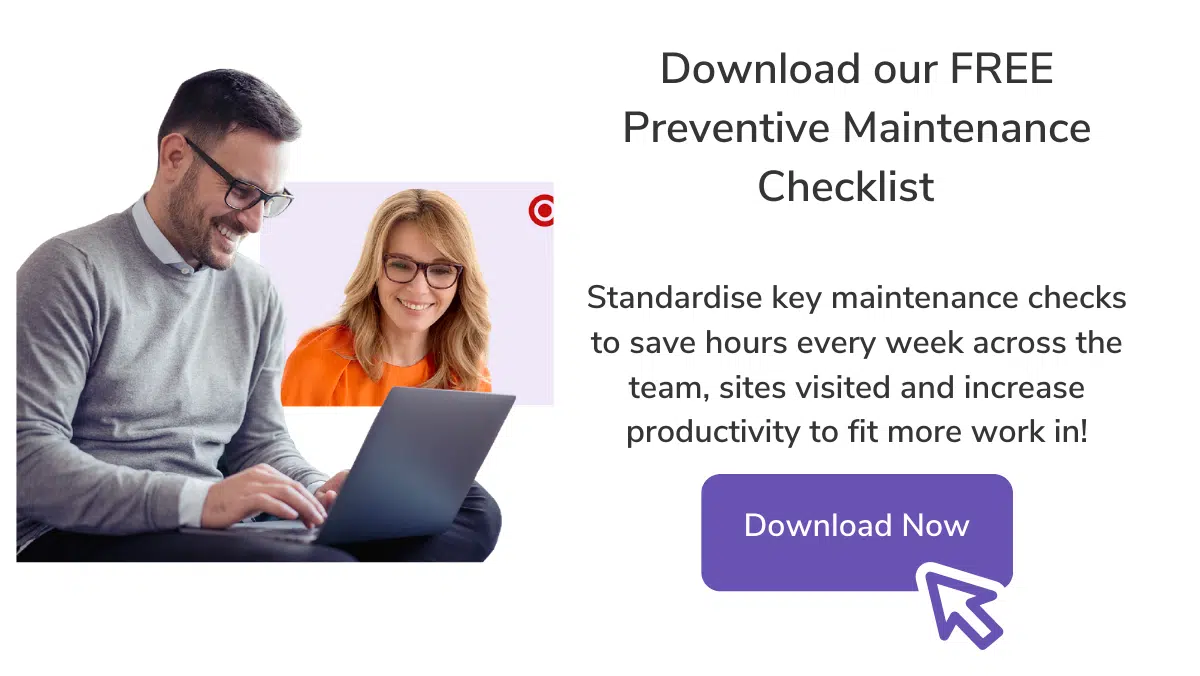 5. Optimize your maintenance
The best way to increase your productivity in your maintenance workflow is to have a software solution to optimize your business operations. It can be a struggle to balance all the different aspects of your maintenance work.  When you have the ability to optimize your work, you save valuable time for both the office and the field. Imagine if all your technicians had to do to find the information that they needed was to check their mobile app? With optimization you gain access to powerful real time information and reduce the need for unnecessary trips back to the office.
See the 10 HVAC Industry Statistics You Need To Know.
H2: Why should you use a facility maintenance software?
To ensure that you are getting the support you need when it comes to facility maintenance, you need a solid foundation to base your systems on. With facility management software, you gain access to resources that can streamline your processes.
FieldInsight is a software solution centred around management software for the office and the field. With FieldInsight you gain more control over your business operations. With higher visibility over your projects, equipment maintenance, operating procedures, SWMS and customer information, you bring more power into your business. With the support of FieldInsight's easy to use and flexible software, facility management has never been easier. Discover FieldInsight today and learn more about how you can optimize your business.
Want to learn more about software solutions? See our software reviews below
What You Should Do Now
Book a Demo. You'll be in touch with an automation expert who has worked in this space for over 5 years, and knows the optimal workflow to address your needs.
If you'd like access to free articles about managing HVAC workflows, go to our blog.
If you know someone who'd enjoy reading this page, share it with them via email, Linkedin, Twitter, or Facebook.