Equipment Maintenance Planning & Scheduling (Complete Guide)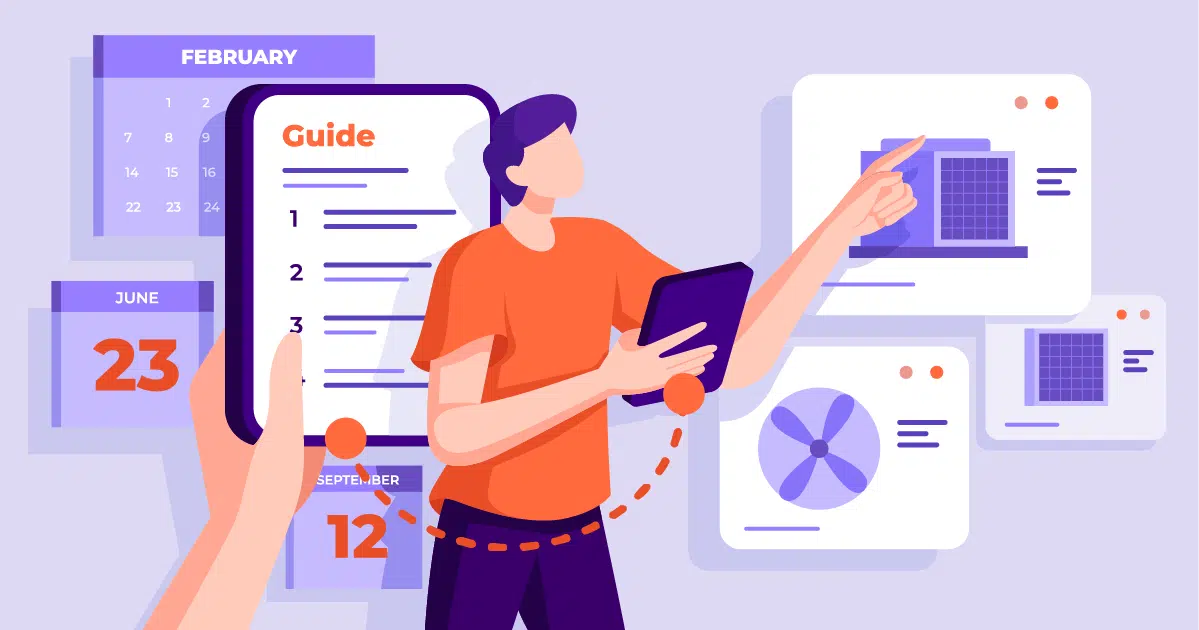 Wasted time can be fatal to a business and severely impact productivity. How many hours do you waste in your business on scheduling errors? When you improve your maintenance scheduling procedures, you can turn your wasted time into efficiency and give your business the best chance at success.
With the right equipment maintenance guide, you can reduce the wasted time in your schedule and improve the efficiency of your maintenance tasks. In this guide we will jump into all you need to know to keep your equipment maintenance schedules on track.
What is equipment preventive maintenance and planning?
Equipment maintenance and planning surround the servicing of assets to ensure they are operating at maximum productivity. Regular planned maintenance can also boost the longevity of equipment and reduce the chance of an unplanned breakdown.
Preventive maintenance for equipment can involve visual inspections, cleaning, and/or replacing parts. Maintenance for equipment can be scheduled at regular maintenance intervals as recommended by your manufacturer or warranty guide.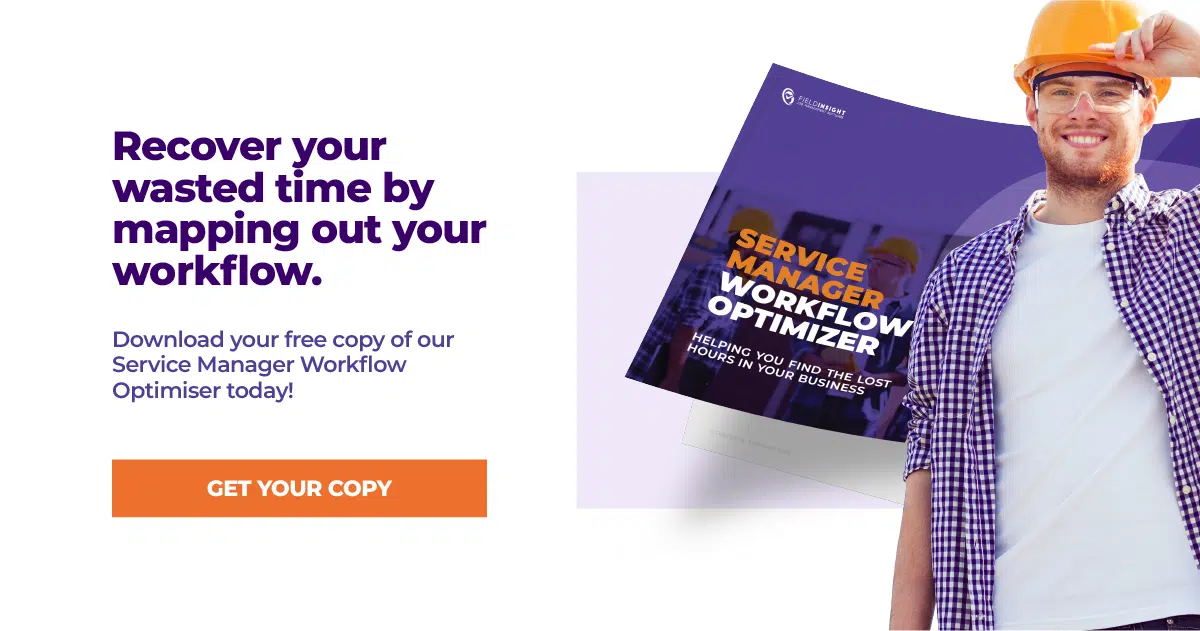 The importance of equipment maintenance planning and scheduling
To gain the most from your maintenance, regular scheduled appointments at monthly, quarterly, or annual intervals can help maintain your equipment's performance. A heavy equipment maintenance schedule can help create more stability for your business and improve the performance of your equipment. A well-executed equipment maintenance plan can help you:
1. Boost equipment lifespan
When you schedule maintenance at regular intervals, you can increase the lifespan of your equipment. By performing routine inspections, you can keep your equipment in better condition and prevent defects from occurring. With a lowered rate of defects, your business can save money and time, in addition to getting the most out of your investments.
Has your team got high visibility over your maintenance process? See the best equipment apps for your business. Apps can help streamline your workflow and save time in your business, find out more today.
2. Decrease the risk of breakdowns 
The more attention and care that you allocate to your equipment in maintenance, the less likely that you will encounter unexpected maintenance issues. Breakdowns in equipment are often the result of neglect or a missed defect. Something as simple as cleaning equipment can prevent rust, leaks, or breakdowns to vital equipment.
With tools like a preventive maintenance checklist, you can ensure that your team doesn't miss a step when in the field.
3. Increase customer relationships 
Not only will your equipment thank you for a well-planned maintenance program, but your customers will also reap the benefits. Your customers will have more confidence in their equipment, knowing that it is regularly maintained. They will also be more likely to use or recommend your business if you have more contact with them through routine maintenance.
You may also find that your service agreement requires a preventive maintenance plan with your customer. As part of your planning process, you should consult your equipment manufacturing guide to ensure that you are performing maintenance at the correct intervals.
4. Balance yearly revenue 
Proper maintenance can lead to a balanced yearly revenue for your business. In the slow seasons, it can be typical to have a lower revenue and less work in your schedule. However, the slower seasons are the ideal time to schedule compliance maintenance on equipment. This can also relieve the pressure during your peak season when you can focus your time on install or emergency jobs.
Stay ahead of your peak season and avoid costly problems with the right schedule-based maintenance.
5. Improve safety 
A well-maintained piece of equipment can keep your technicians and your customer safe. Without regular maintenance it can be easy for defects to go unnoticed, from frayed wires, leaks, contamination or fire hazards, a lot can go wrong when maintenance is put on the back burner.
By scheduling your safety maintenance equipment jobs, you can include steps to mitigate the risk of hazards from occurring on site. Not only will it keep your site safe, but routine equipment management can also make sure that you are adhering to your local safety regulations and protect your business from being caught unawares in an audit. No one wants an injured technician or angry customer on their hands.
6. Minimizing downtime 
In the unfortunate event that your equipment does break down, maintenance can help reduce the downtime before you get your assets up and working again. With asset defect management you can turn your equipment downtime from being a month's long drama to a simple fix. By regularly cleaning, inspecting, and changing spare parts, you prevent major defects from occurring and help your techs quickly identify the problem if a breakdown occurs.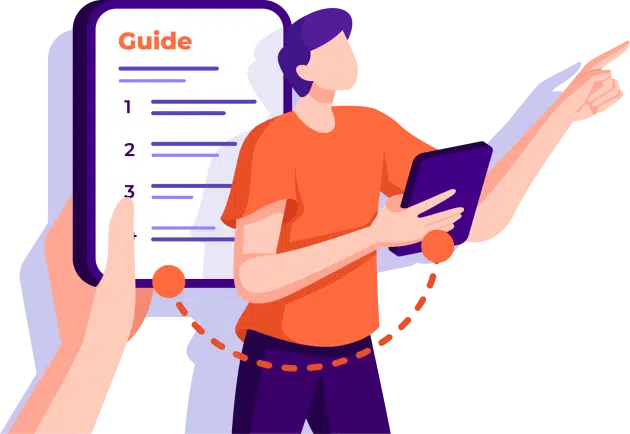 5 Best Equipment Planning Practices Service Managers Should Know
Extended downtime for equipment can lead to disruptions to your schedule, unhappy customers, and a lot of frustration around diagnosis and finding spare parts. Avoid downtime by having solid equipment practices in place.
Curious to learn the 5 best equipment planning practices? Read below to find out:
1. Maintenance team skill level 
You should always schedule your jobs to correspond with a technician with the right skills. Dispatching your technicians to site should be monitored by a service manager to ensure that your techs have the right skills for the job. Planning ahead is important and resources such as a scheduling software can be used to determine the availability and skills of your team.
2. Checklists for maintenance tasks
By having a PM plan with a checklist for your equipment maintenance, you can boost the accountability in the field for your team. A service manager should create and monitor a checklist to ensure that the correct steps are being carried out in the field.
See our heavy equipment PM checklist for an example, Heavy Equipment Preventive Maintenance Checklist Template.
3. Visible inventory management 
When you have great inventory management practices in place you can boost a higher level of visibility for your team. Knowing what you have in stock can be vital for your maintenance jobs and can cause a bump in your schedule when you underestimate your supplies.
We all know how frustrating it can be when you think you have a part back at the warehouse, only to realize that you're completely out. Plan and consider what you will need for your next maintenance job to ensure that you have that air filter or hydraulic fluid in stock.
4. Make your data field friendly 
Service managers can prevent a lack of available information in the field by using field service and CMMS software. With the help of real time data, you can keep all your business on the same page.
Imagine if next time your technician had to check a part number, all they had to do was look at their mobile or tablet and see your available stock and asset history? No more calls to the office or drives around town to get the data you need. Make your field data mobile friendly.
5. Review past jobs and equipment history 
By reviewing your team's past performance, you can better execute your preventive maintenance schedule for the future.
Don't spend hours building job reports, only to realize that you could have done it better. A little time spent in looking at your past work can greatly improve your productivity moving forward. No one wants to repeat the same mistakes over and over again. You may find that the answers to your problems are as simple as adding or removing a step in your standard operating procedures.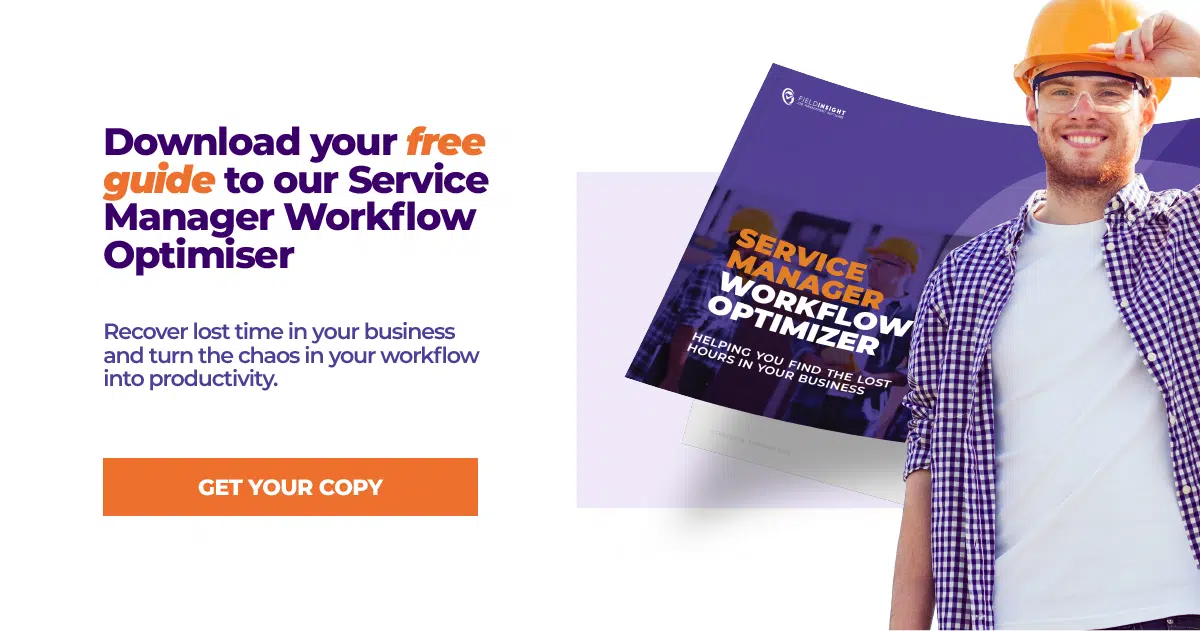 Best Equipment Maintenance Practices You Should Know
Scheduled maintenance can be one of the best ways to reduce downtime, avoid equipment failure, lower costs, and boost asset performance. But now that you know all the reasons why maintenance schedules are important, what practices should you include in your workflow?
1. Stick to your set preventive maintenance programs 
Half of the battle when it comes to maintenance planning, is keeping to a set schedule. To ensure that your equipment maintenance practices are following your set schedule, a preventive maintenance software can be hugely beneficial. Increase your reliability to your customers by showing up on time and improve your consistency by following checklists in the field.
2. Simple work order management 
When in the field a maintenance task should always follow work order procedures as approved by your service manager. Keep your work order processes simple to avoid confusion and reduce the space for errors.
Don't let equipment breakdowns disrupt your workflow. Get your team on board with the correct procedures.
3. Do your research 
Keep your team updated and trained to ensure that they are correctly prepared when on the job. Often equipment failure and defects are the result of common causes. The three types of equipment failure can be grouped into: sudden failure, sporadic failure, gradual failure.
Know the signs and symptoms so that you can best diagnose your equipment. When your team is prepared and well informed, you can save hours of wasted time in the field.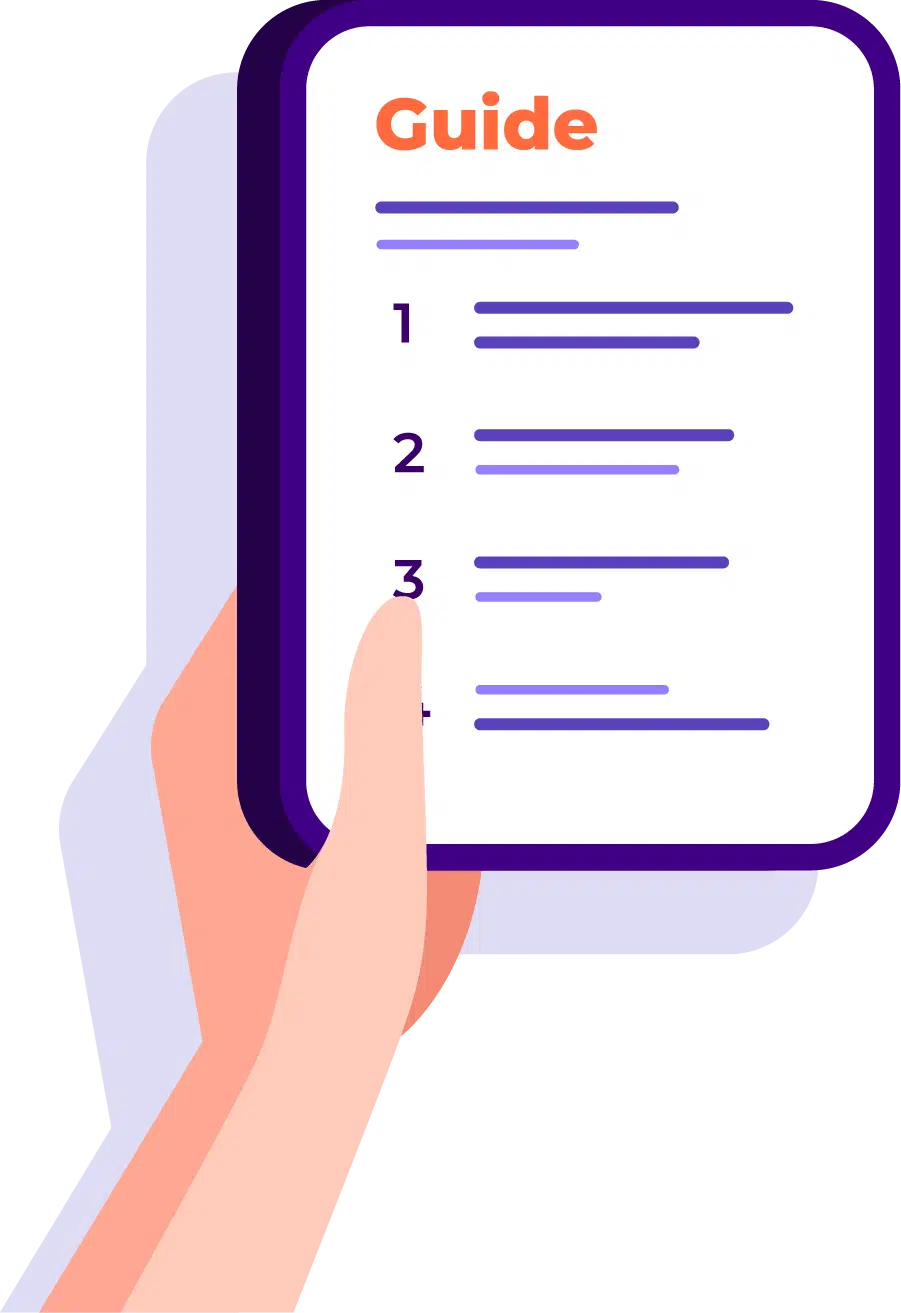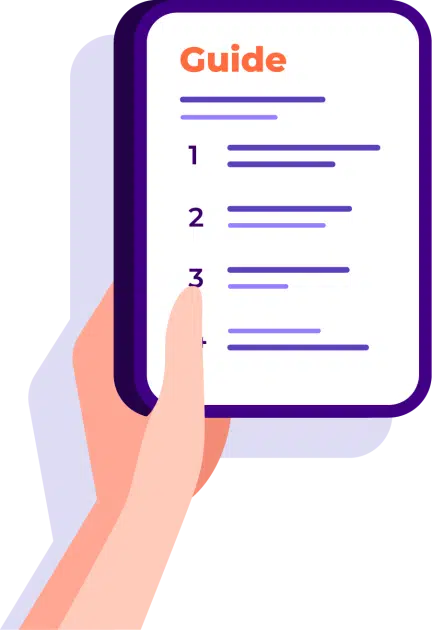 4. Train up your team 
Training your team can improve your success rate in the field when it comes to maintenance jobs. Part of your technician goals should be to increase the skill level of your team to ensure that you always have the best minds on the job.
The industry is ever changing so a little training can go a long way to make sure everyone is up to date on recent changes and innovations. You'll be surprised how much easier troubleshooting information is when you have the right knowledge behind you.
5. Have a thorough documentation process 
If you didn't document your job, did it really happen? What are you going to tell the customer when they ask for a job report and you come up empty? With a thorough job documentation process, you can ensure that you are covered if your customer wants proof of the work completed and cover your business if you are audited.
Having a thorough documentation process to rely on can also help you learn from your mistakes and fall back on previous defect diagnosis to provide future insight.
Best Software for Equipment Scheduling & Maintenance
You've reduced equipment breakdown rates and identified some key service tasks for your team, but how will you manage all this information? Whiteboards and paperwork can be easily lost in a busy office, not to mention how many sticky notes have you lost with valuable information on them? Simple scheduling software can be a great place to begin, but often feels clunky to operate and you can quickly outgrow it. So, what's the solution?
An end-to-end system that tracks your jobs in a map planner, updates real time data, utilizes checklists, stores asset data, tracks safety management, manages inventory levels, completes reporting in a few clicks, and streamlines your entire workflow. Sounds too good to be true?
With FieldInsight, you can do all this and more. Stop struggling with clucky software to try and coordinate your busy team. Get onboard with an all-in-one system that will save you time.
A maintenance management software can help your business grow and ease the pressure of your busy office and field teams. No more double data entry, no more lost information, or frustrated technicians.
Find out more about what a heavy equipment maintenance software can do for your business today.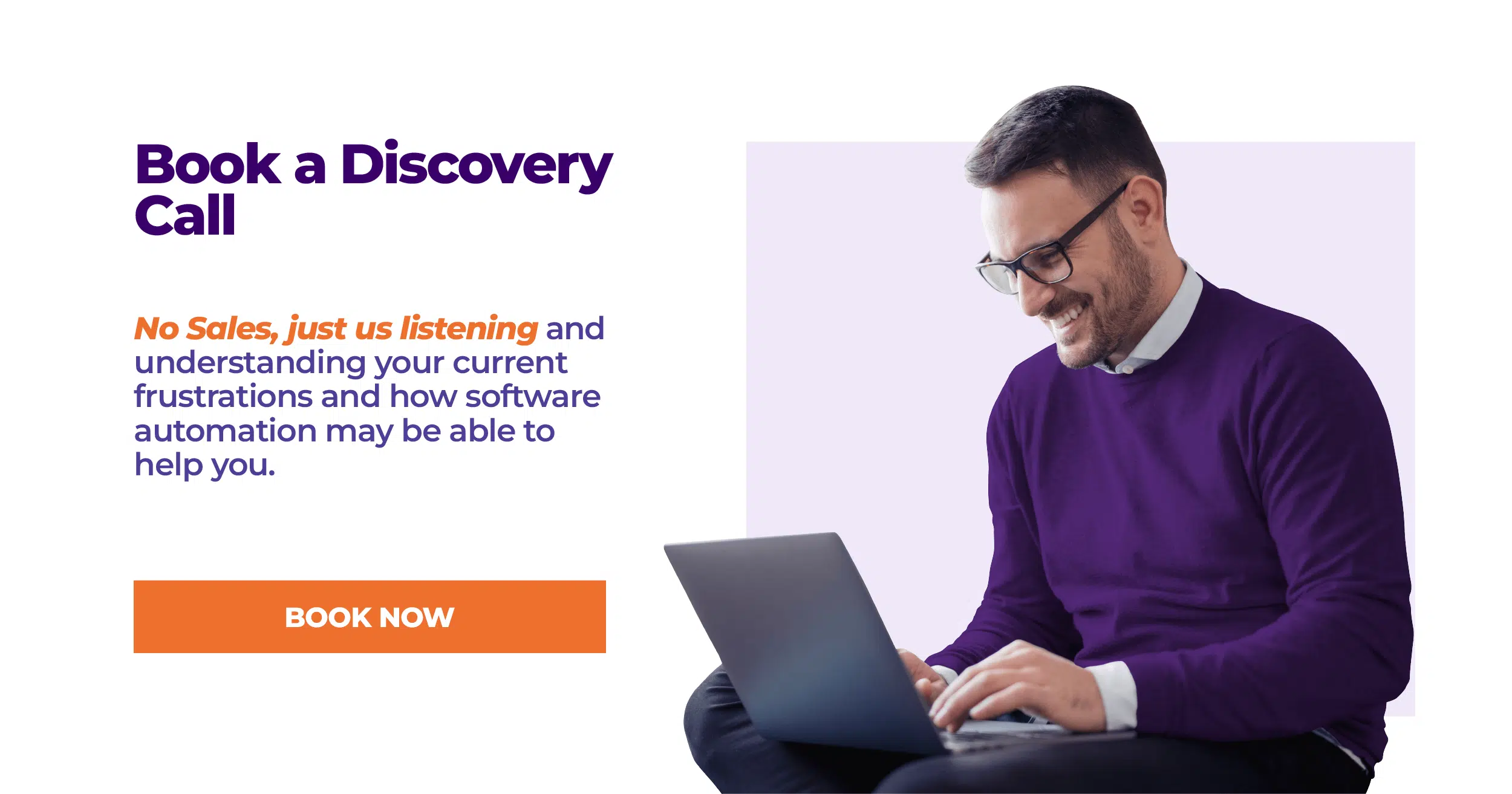 Key takeaways
In the field service industry, maintenance is important to ensure your equipment is operating at its peak level and you get the most out of your assets. With regular equipment maintenance there are multiple benefits for both you, your customer, and your equipment.
A heavy equipment maintenance schedule can be hugely beneficial to your business when carried out correctly. The importance of equipment maintenance planning and scheduling includes:
Boosting lifespan
Decreasing risk of equipment breakdowns
Increasing customer relationships
Balancing revenue
Improving safety
And minimizing downtime
To ensure that your maintenance plan is following the best practices, services managers should be informed about:
Maintenance team skill level
Checklists for maintenance tasks
Visible inventory management
Field friendly data
Past job reviewing and history
Now that you know how important maintenance is for your equipment, you need to have the right practices in place for your business to follow. Your planned maintenance best practices should include:
Stick to your maintenance schedule
Create simple work order management
Do your research
Train up your team
Have a thorough documentation process
When you have proper maintenance plans in your business, you give your team the best chance to succeed. Are your maintenance practices up to scratch?
What You Should Do Now
Book a Demo. You'll be in touch with an automation expert who has worked in this space for over 5 years, and knows the optimal workflow to address your needs.
If you'd like access to free articles about managing HVAC workflows, go to our blog.
If you know someone who'd enjoy reading this page, share it with them via email, Linkedin, Twitter, or Facebook.