Equipment Maintenance Plan (Everything You Should Know)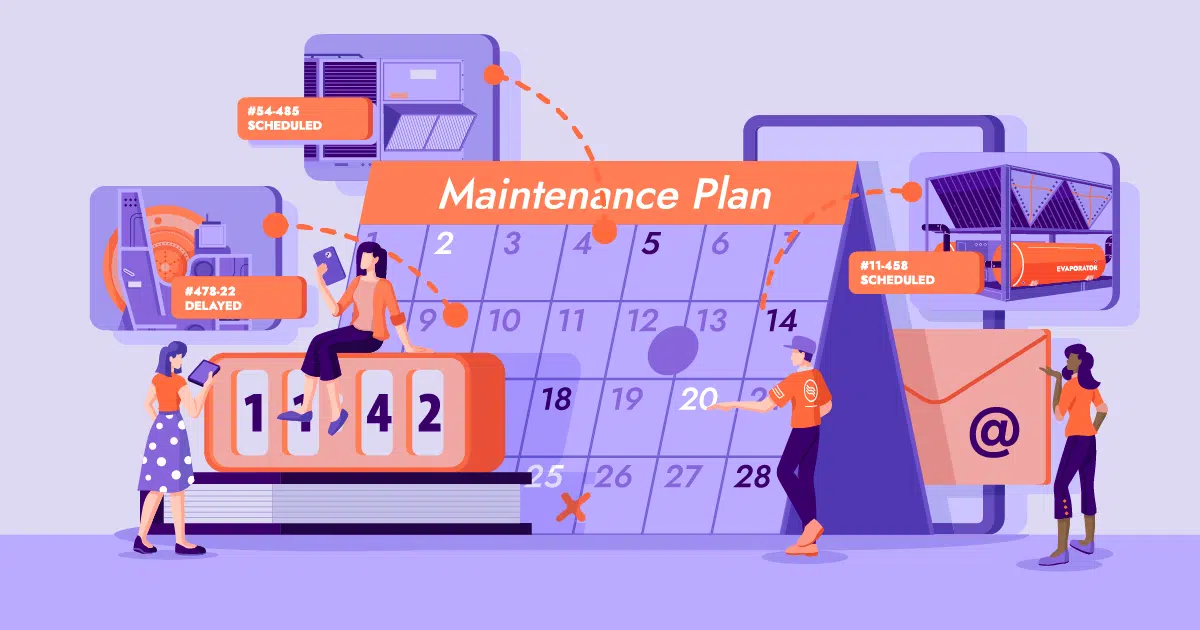 No matter what type of equipment you use, eventually you will get wear and tear. The most effective maintenance strategy for equipment is always to be preventive. When you use a well planned preventive maintenance schedule, you will find you have fewer emergency breakdowns and your equipment life is extended. 
However, the hard part of any maintenance program is finding the right plan and sticking to it. A maintenance strategy is only good if you act on it. When you plan your preventive maintenance, you essentially need to schedule service appointments at regular intervals. 
Do you know how often your equipment should be serviced? For great job management in your business, there are a few steps you first need to consider. 
What is an equipment maintenance plan?
An equipment maintenance plan is the proactive servicing of assets according to scheduled maintenance requirements. By using a planned maintenance policy in your business, you can ensure that your equipment routine inspections are carried out correctly. Planning your maintenance ahead of time also allows you to schedule equipment availability ahead of time and reduces the chance of routine inspections interfering with jobs.  
The importance of an effective equipment maintenance plan
The key to making your maintenance plan effective is doing your homework. Not every equipment will require the same amount of maintenance and this will be determined by your equipment manufacturer or supplier. 
Your maintenance policy  will help to define your set of rules for your preventive maintenance tasks.to ensure that your maintenance strategy remains effective you need to keep your team up to date with relevant training and procedures.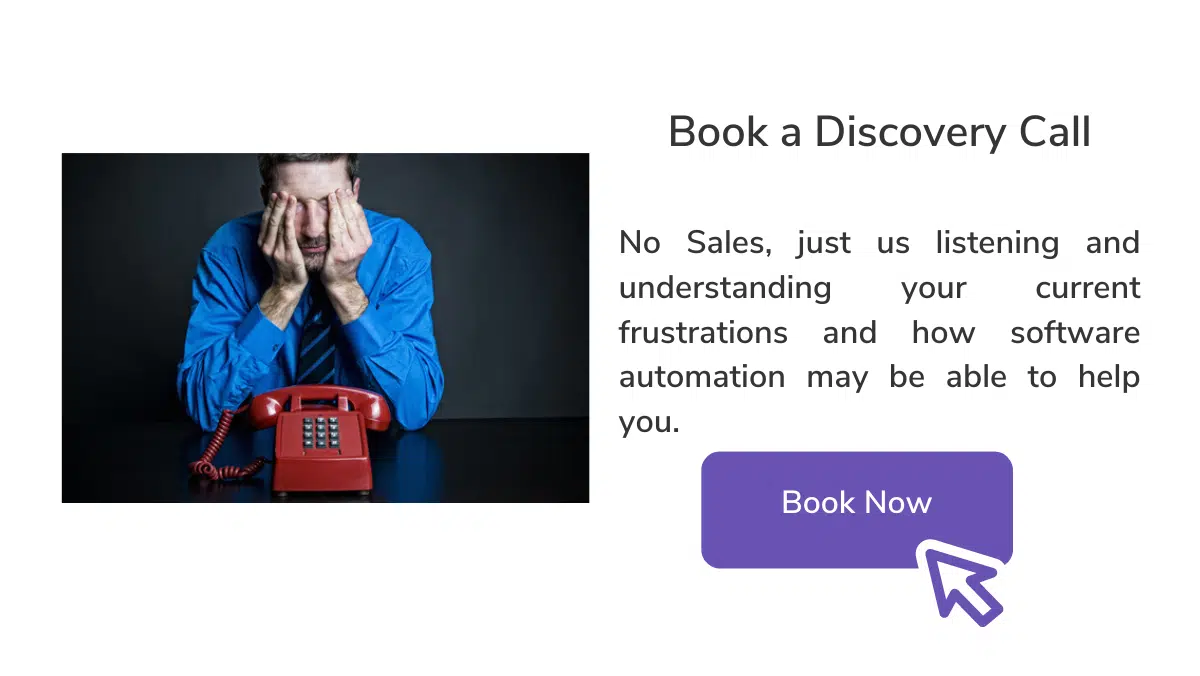 5 Types of equipment maintenance (And how to determine which one to use)
Before you begin your equipment maintenance program, you will need to determine what type of maintenance your piece of equipment requires. 
1. Preventive maintenance program (PM plan)
Preventive maintenance programs are some of the most effective for reducing critical equipment downtime and asset failure. Preventive regular inspections are also some of the cheapest options for maintaining your equipment. 
Preventive maintenance work orders can be scheduled based on either a fixed or flexible schedule, depending on your own workflow. You can base your preventive maintenance planning around a time based approach or a usage based schedule. 
A usage based schedule will be determined based on how often you use your equipment. For equipment that is used heavily like with many types of construction equipment, you may find you need to service your assets more frequently for a usage based PM plan. A time based schedule however, will be based purely off a calendar and include regular inspections based on a monthly, quarterly or annually period. 
When you have  preventative maintenance work in your business, you focus on maintaining the equipment before the performance is lowered or breakdowns. This is useful in keeping repair costs to a minimum. 
2. Condition based maintenance
Unlike a PM program, condition based maintenance focuses on the performance of the equipment to determine the schedule. As a part of condition based maintenance, you will need to install sensors for your equipment. These sensors will help you determine the due date for your maintenance based on the meter reading. Operational condition maintenance data can save money and time by only scheduling due dates for maintenance when the performance has been lowered. However this type of maintenance program involves sometimes expensive meter reading equipment and will not be suited to all types of assets. 
3. Predictive maintenance 
Predictive maintenance is similar to condition based planning where you use tools and sensors to collect maintenance data to inform you when you need to replace parts. This is designed to make your life easier and save time, reducing the need for regular maintenance appointments. 
With an effective maintenance plan using predictive methods, you fully implement your maintenance schedule with data to predict when you need to service your equipment. However as mentioned earlier, analysis equipment can become an expensive purchase and will not suit all types of businesses. 
4. Reactive maintenance
This type of maintenance can also be called breakdown or corrective maintenance, and it involves little to no maintenance planning.  Breakdown maintenance as its name suggests, is the type of maintenance where there are no preventive measures in place and you wait until your equipment has stopped working before you fix it. This "If it ain't broke, don't fix it" type of approach, means that when your equipment fails, you jump straight in to fix it. This can have both pros and cons however. You might find that your reactive approach to maintenance can interrupt your scheduled jobs as your equipment could break down at any time. This can result in a loss of productivity and large repair fees.
Emergency breakdowns are reduced significantly by having a thorough maintenance plan, but sometimes things just don't go your way. You should have an operating procedure for asset failure and have a checklist that refers back to the manufacturers manual for exactly what you need to do. 
5. Total productive maintenance
Total productive maintenance work involves tasks that include the whole team participating in maintenance strategies. Your maintenance personnel for this can include anyone from your maintenance department, maintenance manager or facility managers. 
When you have all the work inhouse for your specific maintenance tasks, you have the ability to train all maintenance team members with the correct procedures and this can be of great value to your business.  With this type of maintenance program, the benefits mean that maintenance becomes a part of your everyday tasks
Building an effective equipment maintenance plan
Once you know what type of maintenance will most benefit your business, you need to construct your efficient maintenance plan. Here are the 6 steps you need to know to prepare your ultimate preventative maintenance program: 
1. Determine the priority areas 
For your future reference, you will need to determine the priority areas for your piece of equipment and maintenance requirements. For an effective maintenance program you need to determine your critical assets and what equipment needs to be prioritized over others to best reduce downtime. 
2. Set instructions and checklists 
With work orders and checklists, you can ensure that nothing is missed in your maintenance jobs. Once you have determined the maintenance requirements, you can formula checklists for your preventive maintenance program. A maintenance checklist will detail everything you need to know for that particular price of equipment in steps, so all your maintenance team needs to do is check the boxes. When you have checklists in your maintenance tasks, you reduce the chance of human error and mistakes being made in the field. 
For examples of a maintenance checklist in the field, see the below checklists: 
3. Create a schedule for your maintenance tasks
Scheduling preventive maintenance tasks ahead of time will ensure that you never miss a maintenance job. Your PM plan will need to be scheduled according to the frequencies recommended by your manufacturer. 
Your preventive maintenance schedule should detail clear dates for upcoming maintenance appointments and allow you flexibility for priority jobs.  
4. Get your workers on the same page 
Part of implementing preventive maintenance programs into your business will require training for your maintenance team. You should ensure that your team is briefed on your checklists and know the requirements that need to be met. 
To complete this part of your preventive maintenance work you might need to run training sessions with your technicians to ensure that everyone is on the same page.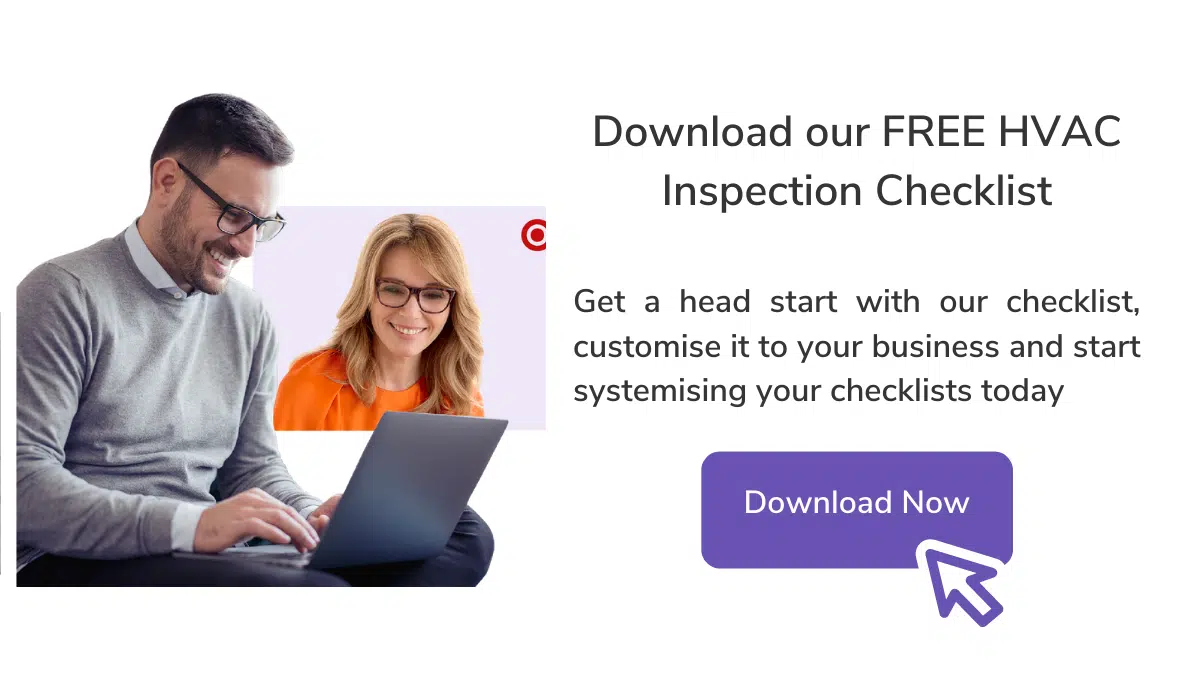 5. Consider outlying factors 
Some other considerations you will need to include for your planned maintenance might include: 
Spare parts 

Inventory management 

Permits 

SWMS

Asset history 
Ensuring that your team has all the information they need is vital. You will need to consider how your inventory will affect your PM plan, what PPE will be required to keep your team safe and how your technicians will record their data (will they be using pen and paper or will you use an automated software?). 
6. Adjust and repeat!
Your planned maintenance program might not work the first time, undoubtedly you will need some room for adjustment and error. Your maintenance strategies might need to be updated to suit your workflow or you might find you need some extra training in your team. The key to success when creating an effective maintenance program is finding your perfect fit. Your preventive maintenance model will look different compared to other business models and this can sometimes take time to find your perfect maintenance plan. 
Do you need help implementing preventive maintenance plans into your business? 
The most effective way to carry out your preventive maintenance program is with great job management and maintenance software. When you have a great preventative maintenance software in your business you can easily schedule PM jobs, update SWMS in the field, customise checklists and store your asset data at the touch of your fingertips. 
With FieldInsight you gain access to an all-in-one system to ensure that your equipment maintenance program ticks all the right boxes. Get started by booking a demo today and start planning your preventive maintenance schedule. 
What You Should Do Now
Book a Demo. You'll be in touch with an automation expert who has worked in this space for over 5 years, and knows the optimal workflow to address your needs.
If you'd like access to free articles about managing HVAC workflows, go to our blog.
If you know someone who'd enjoy reading this page, share it with them via email, Linkedin, Twitter, or Facebook.